• Maxwell "Max" Joseph was born in New York City, USA
• He attended Brown University and obtained a Bachelor's degree in 2004
• He is best known for developing the popular reality-based documentary television series "Catfish"
• Max has worked on a number of short documentaries and wrote and directed the full-length film "We Are Your Friends"
• As of mid-2018, his net worth is estimated to be around $250,000

Known for movies
Short Info
| | |
| --- | --- |
| Date Of Birth | January 16, 1982 |
| Spouse | Priscila Joseph |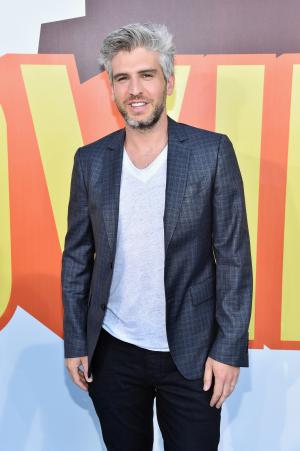 Who is Max Joseph?
Maxwell "Max" Joseph was born on the 16th January 1982 in New York City, USA, and is a director, writer and producer, best known to the world as the developer of the popular reality-based documentary television series "Catfish", airing on MTV since 2012. Based on the documentary film of the same name, Max helped develop further episodes of the critically-acclaimed show. Max has also directed a number of short documentary films, but also the full-length film "We Are Your Friends" (2015). If you are interested in his work in detail, then you can find all info about Max on his official website.
Early Life, Parents, and Education
Max spent first several years of his life in New York City, but then moved to Los Angeles, California with his parents, but there is no information about them, or if he has any siblings or not. From an early age, Max was interested in acting and so started taking acting lessons, consistently honing his skills. After a successful completion of high school, Max enrolled at Brown University, from which he obtained a Bachelor's degree in 2004.
Career Beginnings
Max then started chasing his first engagement, but didn't have any success as an actor, and so instead focused on producing and directing. His first credited work was as the producer of the short film "Business of Death" in 2007. The following year, Max worked on several short documentaries – "Good: Water", "Good: Immigration", "Good: Education", "Good: Coal", "Good: Alcohol Olympics", and which continued into 2009, with short documentaries "Let's Harvest the Organs of the Death Row Inmates", "Good: Big Belly", "Good: Atomic Alert", "Good: Animal Guns, "Good: The Green Hotel", and "Good: Drinking Water", among other documentaries on which he worked either as a producer, director or editor. Gradually, his name was becoming more popular and he even started working as a writer, creating a couple short films – "Garden of Eden" and "Follow the Frog" – both successful.

"Catfish: The TV Show"
The series is a spin-off of the fairly criticized documentary film "Catfish", made by Henry Joost and Ariel Schulman, involving a young man named Nev, who was filmed while trying to make contact with young women through the social media platform, Facebook. The film was a complete hit, though many tried to invalidate the authenticity of it, and  the film spawned the spin-off series "Catfish: The TV Show", which has recently completed its eighth season, with Max a writer, and co-host of the show alongside New Schulman. The two are the professional help for a person who wants to find out who is on the other side of the conversation on the popular social media platform. In each episode, Max and Nev face another challenge, but they are bound to discover who is the 'other side', and if the person's identity is already known, Max's and Nev's job is to discover whether the person is speaking the truth about themselves or not. His appearance on "Catfish" has made him a star in the reality TV world.
Never thought we'd live to see a hundred. Tonight is the ?th episode of #Catfish. Come celebrate with us at 10/9c! ??? pic.twitter.com/a0cNTEqfqO

— Max Joseph (@maxjoseph) January 17, 2018
Continual Success
Encouraged by the success of his most recent endeavors, Max decided to try himself as a director of a full-length film; he wrote the screenplay with the help of Meaghan Oppenheimer and Richard Silverman for the romantic drama "We Are Your Friends", starring Zac Efron, Wes Bentley and Emily Ratajkowski. The film received positive reviews but grossed only $3.5 million at the box office, from a $2 million budget. In order to make the film, Max left "Catfish" for several episodes during the 4th season, but has since been a regular on his job as a co-host.
Do You Know How Rich Successful Filmmaker and Host, Max Joseph Is?
Since launching his career in the late 2000s, Max has a number of projects credited to his name. Some of them were extremely successful, and some of them failed to make an impact, but all have certainly had an effect on his reputation and net worth. So, have you ever wondered how rich Max Joseph is, as of mid- 2018? According to authoritative sources, it has been estimated that Joseph's net worth is as high as $250,000, which seems sure to rise.
Wish I could be watching it in freezing NY with you @NevSchulman but I'm stuck in Brazil. #Catfish pic.twitter.com/GjY5UEMPGl

— Max Joseph (@maxjoseph) January 4, 2018
Max is Married, His Wife, Priscilla Joseph
If you have followed the life and work of Max Joseph then you are probably familiar with the fact that he is married. Before tying a knot with his wife, Priscilla Joseph, the two dated for several years, but there is no information about when the wedding ceremony was held, and whether the couple has any children or not.
What's With that Grey Hair?
Max, although black haired naturally, his hair started changing color when he was only 15 years old, and is now completely grey, without any spot of black, at just 36 years of age. Well, some think this has made him sexy, what do you think? Maybe it is this that attracted his wife Priscilla.
Is Max Joseph on Social Media?
If you start looking for Max on social media platforms, you can easily find him on Instagram, Twitter, and Facebook as well. His total fan base is close to three million people. He has used social media to promote his work, and a day doesn't pass that Max's social media profiles are left without a post.
On his official Instagram page, Max has one million fans, with whom he has shared moments from his everyday life, including his love for dogs,

but also some of the most memorable moments with his wife, Priscilla, such as their sixth anniversary, among many other posts, all of which you can see on his official page.
Max has also used Twitter, on which he is followed by 500,000 people, with whom he has shared his work and opinions. Many of his posts have gone viral, including the announcement of his most recent work.
His largest fan base is on Facebook, with over 1.2 million followers, which he has used to bring his work closer to the public and his fans.
So, if you aren't already a fan of this successful filmmaker, then just follow the links to his official pages.
General Info
| | |
| --- | --- |
| Full Name | Max Joseph |
| Date Of Birth | January 16, 1982 |
| Profession | Screenwriter, Film producer, Film director, Actor, Film Editor, Cinematographer |
| Education | Brown University |
| Nationality | American |
Family
Accomplishments
| | |
| --- | --- |
| Nominations | Teen Choice Award for Choice TV Personality: Male |
| Movies | We Are Your Friends, 12 Years of DFA: Too Old To Be New, Too New To Be Classic, Let's Harvest the Organs of Death Row Inmates |
| TV Shows | Catfish: The TV Show |
Social profile links
Pictures
Movies
Writer
| Title | Year | Status | Character |
| --- | --- | --- | --- |
| Catfish: The TV Show | 2012-2016 | TV Series developed by - 84 episodes | |
| We Are Your Friends | 2015 | screenplay | |
| 12 Years of DFA: Too Old To Be New, Too New To Be Classic | 2013 | Documentary writer | |
| Follow the Frog | 2012 | Short writer | |
| Garden of Eden | 2012 | Short | |
Director
| Title | Year | Status | Character |
| --- | --- | --- | --- |
| We Are Your Friends | 2015 | | |
| 12 Years of DFA: Too Old To Be New, Too New To Be Classic | 2013 | Documentary | |
| Garden of Eden | 2012 | Short | |
| Saab Story | 2010/I | Documentary short | |
| Good: Animal Guns | 2009 | Video short | |
| Good: The Green Hotel | 2009 | Video short | |
| Let's Harvest the Organs of Death Row Inmates | 2009 | Video short | |
| Good: Atomic Alert | 2009 | Documentary short | |
| Good: Alcohol Olympics | 2008 | Video documentary short | |
| Good: Education | 2008 | Video documentary short | |
| Good: Immigration | 2008 | Video documentary short | |
| Good: Water | 2008 | Video documentary short | |
| State of the Economy: Oil Addiction | 2008 | Video documentary short | |
Editor
| Title | Year | Status | Character |
| --- | --- | --- | --- |
| Cover Girl | 2014/III | Short edited by | |
| A Brief History of John Baldessari | 2012 | Documentary short | |
| Metropolis II | 2011 | Documentary short | |
| Good: Drinking Water | 2009 | Video documentary short | |
| Good: The Green Hotel | 2009 | Video short | |
| Let's Harvest the Organs of Death Row Inmates | 2009 | Video short | |
| Good: Alcohol Olympics | 2008 | Video documentary short | |
| Good: Coal | 2008 | Video documentary short | |
| Good: Education | 2008 | Video documentary short | |
| Good: Immigration | 2008 | Video documentary short | |
| Good: Water | 2008 | Video documentary short | |
| Business of Death | 2007 | Short | |
Producer
| Title | Year | Status | Character |
| --- | --- | --- | --- |
| Catfish: The TV Show | 2015 | TV Series executive producer - 1 episode | |
| Garden of Eden | 2012 | Short producer | |
| Saab Story | 2010/I | Documentary short executive producer / producer | |
| Good: Big Belly | 2009 | Video documentary short producer | |
| Good: Drinking Water | 2009 | Video documentary short producer | |
| Good: Mini Wind Turbines | 2009 | Video documentary short producer | |
| Let's Harvest the Organs of Death Row Inmates | 2009 | Video short producer | |
| Good: Atomic Alert | 2009 | Documentary short executive producer | |
| Good: Coal | 2008 | Video documentary short producer | |
| Good: Education | 2008 | Video documentary short producer | |
| Business of Death | 2007 | Short producer | |
Actor
| Title | Year | Status | Character |
| --- | --- | --- | --- |
| Catfish: The TV Show | 2013 | TV Series | |
| Good: The Green Hotel | 2009 | Video short | Mom (voice) |
Cinematographer
| Title | Year | Status | Character |
| --- | --- | --- | --- |
| Good: Animal Guns | 2009 | Video short | |
| Good: Education | 2008 | Video documentary short | |
Camera Department
| Title | Year | Status | Character |
| --- | --- | --- | --- |
| Catfish: The TV Show | 2015 | TV Series camera operator - 1 episode | |
Thanks
| Title | Year | Status | Character |
| --- | --- | --- | --- |
| Nerve | 2016 | thanks | |
| Summer, Summer, Summer | 2011 | Short huge thanks | |
| Let's Get Laid! | 2010 | Short special thanks | |
Self
| Title | Year | Status | Character |
| --- | --- | --- | --- |
| Catfish: The TV Show | 2012-2017 | TV Series | Himself |
| Steve Harvey | 2017 | TV Series | Himself |
| How Zac Efron Learned to DJ | 2015 | Video short | Himself |
| Casey Neistat Vlog | 2015 | TV Series documentary | Himself |
| Weekend Ticket | 2015 | TV Series short | Himself |
| The Insider | 2014 | TV Series | Himself |
| Catfish: The Reunion Show - Season 2 | 2013 | TV Special | Himself - Co-Host |
| Catfish: The Reunion Show - Midseason | 2013 | TV Special | Himself - Co-Host |
| Catfish: The After Show - Dorion and Jeszica/Alexis | 2013 | TV Special | Himself |
| Catfish: The After Show - Lauren & Derek | 2013 | TV Special | Himself |
Awards
Nominated Awards
| Year | Award | Ceremony | Nomination | Movie |
| --- | --- | --- | --- | --- |
| 2014 | Teen Choice Award | Teen Choice Awards | Choice TV Personality: Male | Catfish: The TV Show (2012) |
Source:
IMDb
,
Wikipedia