Just a simple reminder that article is created and owned only by biographytribune.com. Article cannot be re-published in any other pages or documents. Copyright is protected by DMCA. All found copies will be reported.
Original source: https://biographytribune.com/who-is-natalie-krill-from-mollys-game-her-bio-relationship-husband-dating-career-ethnicity/
Who is Natalie Krill?
Natalie Krill was born on the 4th February 1983, in Saskatchewan, Canada, and is an actress, best known to the world for appearances as Phoebe in the TV series "The Next Step" (2014-2016), as Jasmine in the film "Below Her Mouth" (2016), and most recently as Winston in the film "Molly's Game" in 2017, among other differing roles she has secured so far in her career.
Natalie Krill Bio: Early Life, Ethnicity, Parents, and Education
Natalie is the daughter of Rose Krill, but there is no information about her biological father. She grew up in her hometown, and from an early age has been interested in the performing arts, attending dancing lessons from six years of age. She focused on ballet, jazz and tap dancing, and later entered the Canadian Film Centre's Actor Conservatory. Natalie matriculated from the Battleford Comprehensive High School, and when she turned 18 moved away to Toronto, as she desired to become a professional actress.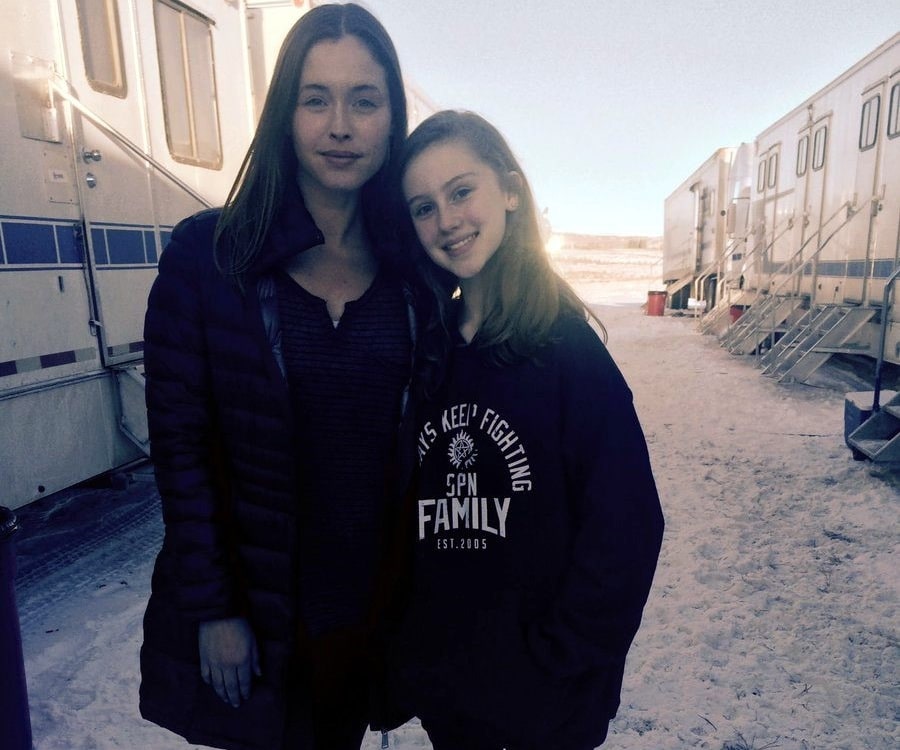 Career Beginnings
Before she made her first screen appearance, Natalie chased stage roles, and made an appearance in the play "42nd Street" when it was staged in Moscow. Her first screen role came in 2005, with a supporting role in the television film "Twitches", and then another minor role in the critically successful biopic about George Reeves and his mysterious death, entitled "Hollywoodland", with Adrien Brody, Diane Lane and Ben Affleck as the stars. Just two years later, Natalie felt the first rays of success when she was chosen for the role of Molly McBride, a recurring character in the TV drama series "M.V.P", with Kristin Booth, Dillon Casey and Lucas Bryant in the lead roles, but then returned to the shadows, securing only minor roles, though she appeared in the Golden Globe Award-nominated film "Casino Jack", with Kevin Spacey, Barry Pepper and Jon Lovitz in 2010, while in 2011 she had a supporting role in the television comedy film "Desperately Seeking Santa", starring Laura Vandervoort, Nick Zano and Paula Brancati.

Rise to Prominence
The bad luck was slowly leaving Natalie's side, and in 2014 she secured her first prominent role, as Phoebe in the highly-acclaimed TV series "The Next Step" (2014-2016), secured thanks to her dancing skills, and appearing in 29 episodes of the award-winning series, which significantly increased her popularity. She continued with a string of the successful appearances, particularly in the role of Jasmine in the romantic drama "Below Her Mouth", co-starring Erika Linder and Sebastian Pigott, which for its
controversial plot
became a total success, launching Natalie to stardom. The next year she had another successful role, as Winston in the Academy Award-nominated biopic about Molly Bloom, entitled "Molly's Game", starring Jessica Chastain, Idris Elba and Kevin Costner. Most recently, Natalie portrayed Carly in the TV comedy series "Workin' Moms" (2018), while she is currently working on the action film "SuperGrid", scheduled for release late in 2018, starring next to Leo Fafard and Marshall Williams.
Tune into CTV tonight at 9pm for the season premiere of @listenertv !! Natalie joins the IIB Team as Forensic Technologist Alex Kendrick.

Posted by Natalie Krill on Monday, May 26, 2014
Do You Know How Rich Natalie Krill Is?
Natalie has featured in over 35 film and TV title. Her most profitable projects are of course the film "Below Her Mouth", then the TV series "The Next Step", and the film "Molly's Game". Krill's net worth is as high as $5 million.
Do You Know About Natalie's Personal Life, Dating, Marriage, Children?
Following the release of "Below Her Mouth", rumors of her being gay surfaced, though she said that she is open when it comes to sexuality, and just believes that love is love. However, there is no information available about her love partner, or if she is married, as Natalie has put all efforts into hiding such information.