Oded Fehr Wiki
According to his fans and critics, whether he's portraying a hero, a villain, or something in between, Oded Fehr's enduring appeal lies in his ability to make each character he embodies uniquely memorable. In a world where versatility and talent are prized, Oded Fehr stands as an example of an actor who continues to shine in the spotlight.
He has over 70 acting credits to his name, and is perhaps known best for his roles in movie franchises such as "The Mummy" and "Resident Evil", while television series lovers will probably recognize Oded as Admiral Charles Vance in the series "Star Trek: Discovery".
Here's a closer look at his life, his career, including some of his most notable roles.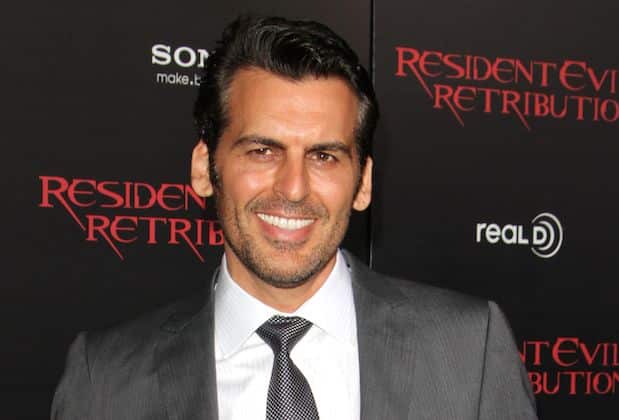 Early life, family, and education
Born under the zodiac sign of Scorpio on 23 November 1970, in Tel Aviv, Israel, Oded holds Israeli nationality and comes from a family of mixed ethnicity. His father, Ury Ernst Fehr has Ashkenazi and Sephardi Jewish heritage, with ancestors from Germany, Greece, Turkey, Serbia and Bulgaria. Oded's mother, Gila, comes from a family of Ashkenazi Jews from the Netherlands and Germany. Oded was raised by his parents alongside his elder brother and sister, but whose names he hasn't shared.
When it comes to Oded's educational background, he attended a local high school, and upon matriculating in 1988, he served as a soldier in the Israeli Navy until 1992. Later, he worked as a security guard for the EI AI Israeli airline. His dream was to become an actor, and subsequently, Oded moved to England, where he studied acting at the Bristol Old Vic Theatre School, and then took a brief drama class in Germany.
Roles in series
Oded made his professional acting debut playing Victor Barman in the 1998 TV mini-series "Killer Net". He followed with his guest role as Lukics in an episode of the series "The Knock" in 1999. Later that year, he was cast to play Egyptian Captain in two episodes of the historical series "Cleopatra", starring Billy Zane, Rupert Graves and Timothy Dalton, which had 15 award nominations, including four for Primetime Emmys.
The early 2000s saw Oded in "Arabian Nights" (2000) before he landed the lead role of Frank Donovan in the action drama "UC: Undercover", in which he starred opposite Jon Seda and Vera Farmiga, playing the authoritative leader of an undercover federal team. The show aired from 2001 through 2002 and won the Canadian Society of Cinematographers Award for Best Cinematography.
In the following years, Oded guest-starred in "Charmed" (2004) before he was seen as Faris al-Farik in the critically acclaimed series "Sleeper Cell", in which he played the lead role. The show had 15 award nominations, including five for Primetime Emmys, and won four, including the AFI Award for TV Program of the Year.
From 2010 through 2014, Oded had a significant recurring role in the television series "Covert Affairs", portraying Eyal Lavine, a Mossad operative and love interest of the main character, Annie Walker (played by Piper Perabo).
He followed with his recurring role as Leslie Turner in the series "Stitchers" (2015-2016) before he was seen as the iconic Disney villain Jafar in the animated series "Once Upon a Time". His portrayal brought a unique twist to the character, showcasing his talent for playing both heroes and villains.
In 2017, Oded landed the role of Asim Naseri in the series "24: Legacy", followed by his portrayal of Eitan Hafri in "The First" in 2018.
Most recently, Oded was seen as Admiral Charles Vance in "Star Trek: Discovery". Between 2020 and 2022, he made an appearance in 17 episodes of this action drama, which had 84 award nominations and 21 wins, including two Primetime Emmys (Outstanding Special Visual Effects in a Single Episode and Outstanding Prosthetic Makeup for a Series, Limited Series, Movie or Special).
A look at a 32nd Century Starfleet Admiral, played by actor Oded Fehr, in #StarTrekDiscovery Season 3 Episode 5! pic.twitter.com/ZZ0osZ1yKR

— Trek Central (@TheTrekCentral) November 9, 2020
Roles in movies
Oded Fehr's breakthrough role came in his first big-screen appearance in the 1999 action-adventure film "The Mummy". He played Ardeth Bay, the leader of the Medjai, an ancient Egyptian secret society. Oded's portrayal of this character, with his charisma and distinctive look, made him a memorable character in the franchise. According to critics, Oded's striking looks, combined with his commanding screen presence, made him a standout in the film. This role catapulted him into the spotlight and set the stage for a successful career in Hollywood. As mentioned, he reprised his role as Ardeth Bay in the 2001 sequel "The Mummy Returns".
Oded continued to make a mark in the action genre by portraying Carlos Olivera in the "Resident Evil" film series. His character, a former Umbrella Corporation soldier turned ally of the protagonist Alice (played by Milla Jovovich), appeared in multiple installments, including "Resident Evil: Apocalypse" (2004), "Resident Evil: Extinction" (2007), and "Resident Evil: Retribution" (2012). Oded's ability to embody action-packed roles while maintaining depth in his characters showcased his range as an actor.
In the following years, Oded acted in several short and TV movies, such as "Marvel's Most Wanted" (2016) before he returned to the big screen as Felix in the 2021 crime drama "Red Prophecies", which didn't achieve much success, being poorly rated by the critics and the audience (2.0/10).
However, it seems that his career continues to evolve, and fans eagerly anticipate his future projects. He's announced his role as Rashid in the drama "La Cocina", written and directed by Alonso Ruizpalacios, which is currently in development.
Who is he married to? Kids
Since 22 December 2000, Oded has been married to Rhonda Tollefson, a producer, perhaps known best for her work on the 2001 movie "Finding Forrester", which earned her the Christopher Award. Rhonda is quite secretive when it comes to her personal matters, so little is known about her.
Oded and Rhonda met at a Los Angeles Opera, and began dating soon afterwards. Their romance blossomed into a marriage crowned with three children.
Their first child, son Atticus, named after the main character from the novel "To Kill A Mockingbird" which is Oded's favorite, was born on 4 January 2003. Three years later, the couple welcomed their daughter Finley, born on 26 February, while the youngest, Azelie, was born in 2010.
His age, height, and net worth
Oded will soon celebrate his 53rd birthday, and according to his admirers (mostly female fans), he's still good-looking. With his distinctive features, gray hair, and dark eyes, standing at a height of 6ft 2ins (1.88m), Oded is often referred to as one of Hollywood's heartthrobs.
When it comes to his wealth, Oded is a millionaire. According to sources as of September 2023, his net worth has been estimated at over $5 million.