• Peter Lawrence Strauss is a five-time Golden Globe Award-nominated actor.
• He is of German-Jewish ancestry, and graduated from Northwestern University in 1969.
• He was nominated for a Golden Globe Award for his role in "The Jericho Mile" in 1979, and for "Nick of Time" in 199•
• He is currently married to Rachel Ticotin, and has a net worth of $5 million.
• Rachel Ticotin is an actress and has appeared in over 60 film and TV titles. She was previously married to actor David Caruso and has a net worth of $4 million.

Known for movies
Short Info
| | |
| --- | --- |
| Date Of Birth | February 20, 1947 |
| Spouse | Rachel Ticotin, Nicole Fons, Beverly Baker Paulding |
| Fact | Once owned the property now known as "Peter Strauss Ranch", a park operated by the National Park Service in the beautiful Santa Monica Mountains National Recreation Area in Southern California. The property, once know as "Lake Enchanto", had been an amusement park in the mid 1930s but fell into disrepair and finally closed in the early 1960s. Mr. Strauss purchased the property and restored it to its natural beauty in 1976 and lived there until 1983 when he sold the property to the Santa Monica Mountains Conservancy. The park, located at 30000 Mulholland Highway in Cornell CA, is a highly suggested destination of beauty in the Santa Monica Mountains. |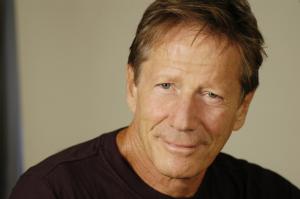 Who is Rachel Ticotin's husband Peter Strauss?
Peter Lawrence Strauss was born on the 20th February 1947, in Croton-on-Hudson, New York State USA, and is a five-time Golden Globe Award-nominated actor, perhaps best known to the world for his roles in the films "The Jericho Mile" (1979) as Larry 'Rain' Murphy, and "Nick of Time" in 1995 as Brendan Grant, and "xXx: State of the Union" (2005), as President James Sanford, among other differing roles he has secured so far in his rather rich acting career.
Peter Strauss Bio: Early Life, Parents, and Education
Of German-Jewish ancestry, Peter is the son of Warren B. Strauss, a wine importer, while the identity of his mother remains unknown to the media. He went to Hackley School, from which he matriculated in 1965, then enrolled at Northwestern University, from which he graduated four years later.
Career Beginnings
Right after college Peter started looking for his debut role, and it didn't take him long to acquire a part in David Miller's Golden Globe Award-nominated "Hail, Hero!" (1969), starring Michael Douglas, Arthur Kennedy and Teresa Wright. He continued with supporting roles in the westerns "Soldier Blue" (1970), and "The Man Without a Country" with Cliff Robertson and Beau Bridges. It was in 1976 that he got his first recurring role, as Rudy Jordache in the TV series "Rich Man, Poor Man", and his next role was the lead in the biopic about Joe Kennedy, entitled "Young Joe, the Forgotten Kennedy" in 1977, which was enough to secure him one of his most prominent roles, as Larry 'Rain' Murphy in Michael Mann's film "The Jericho Mile".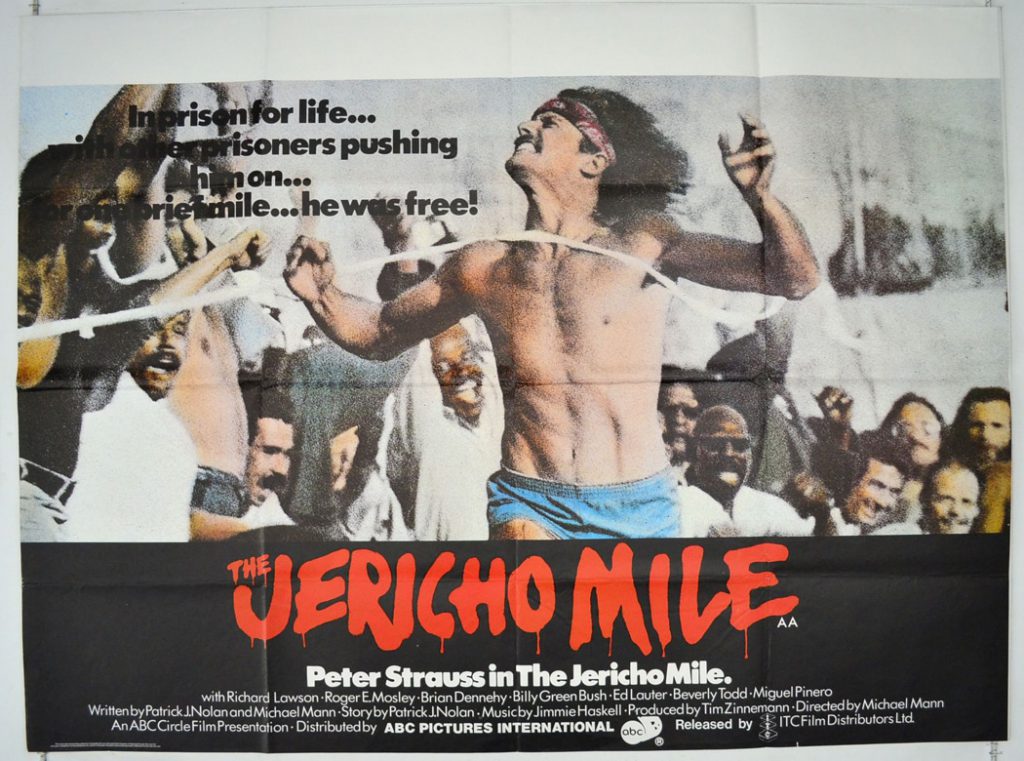 Rise to Prominence
Throughout the '80s, Peter enjoyed success by appearing in numerous television films, starting with the fantasy film "Angel on My Shoulder" in 1980 in which he starred with Richard Kiley and Barbara Hershey, and then in 1985 in the TV mini-drama series "Tender Is the Night", while the following year he was the star of the television thriller film "Under Siege". Unfortunately, the one breakthrough role that would launch Peter to prominence just didn't come his way, and he continued with television films, but nevertheless, in the '90s he portrayed some of the most memorable characters of this decade. He was Wayne Stracton in the film "83 Hours 'til Dawn" in 1990, then Ed MacAffrey in "Men Don't Tell" in 1993, Sam Yates in "Reunion", and Brendan Grant in the critically acclaimed action drama film "Nick of Time" (1995), starring John Depp, Christopher Walke, and Courtney Chase. He was Dr. Nicholas Moloney in the TV series "Moloney", and in 1998 played Dr. Sam Sheppard in the film "My Father's Shadow: The Sam Sheppard Story". He ultimately got his one big role, as La Hire in the highly-praised TV mini-series "Joan of Arc".
Career Decline and Stage Work
With the start of the new millennium, Peter's career started declining somewhat, and the roles became fewer as the years passed. Then he made a breakthrough with the part of President James Sanford in the action film "xXx: State of the Union", starring Willem Dafoe, Samuel L. Jackson, and Ice Cube, but since then he hasn't had much success on screen, with the exception of the film "License to Wed" in 2007, with Robin Williams, Mandy Moore and John Krasinski in the lead roles, and in recent years in the films "Sugar Daddies" (2014), in which he had a lead role next to Taylor Black and James C. Burns. He also appeared in the critically acclaimed historical drama film "
Operation Finale
", with Oscar Isaac and Ben Kingsley as the stars.
He hasn't been active on stage in recent years, but made his stage debut in 1981 in the play "Einstein and the Polar Bear", and since then has featured in a number of plays, including "The Mind with the Dirty Man", "A Cry of Players", while recently he was Leonardo da Vinci in the play "Divine Rivalry, and Sigmund Freud in "Sabina".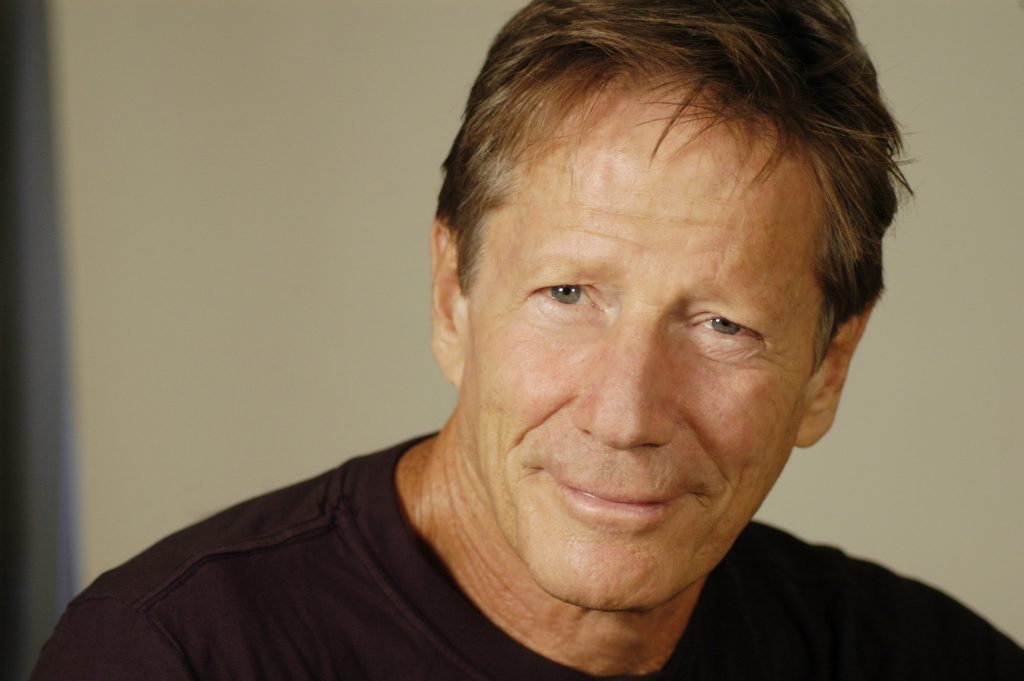 Peter Strauss Net Worth
Since launching his career, Peter has appeared in over 80 film and TV titles, the majority of which were films made directly for television, plus stage performances. Some of the projects increased his popularity, and most his net worth, while some failed to make a positive impact on his career.
So, have you ever wondered how rich Peter Strauss is, as of late-2018? According to authoritative sources, it has been estimated that Strauss' net worth is as high as $5 million. Pretty impressive don't you think?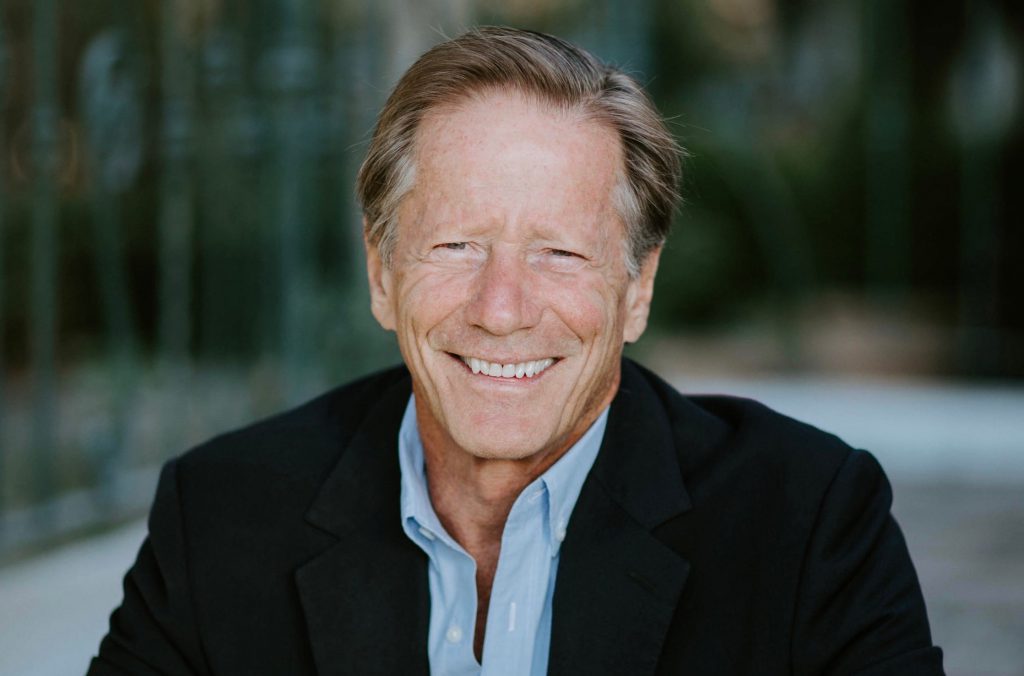 Do You Know About Peter's Personal Life, Affairs, Marriage, Divorce, Wife, Children?
Peter has been quite open about the ups and downs that happen to him behind the camera. He has been married three times and divorced twice, firstly to Beverly Baker Paulding from 1973 until 1979. Four years later he married Nicole Fons, and that marriage lasted for 11 years before the two decided to divorce, however, not before they welcomed two children. It now seems that the prominent actor has found happiness with the actress Rachel Ticotin, as the couple has been together since marrying in 1998. In addition to acting, Peter is a successful businessman; he owns a citrus production business, and sits on the board of the Los Angeles County Arboretum and Botanic Garden. He once owned a ranch in Santa Monica, which he later sold to the Santa Monica Mountains Conservancy and which is now known as the Peter Strauss Ranch.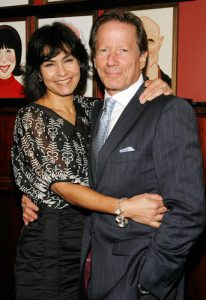 Peter Strauss Wife, Rachel Ticotin
Now that we have covered all the major details about Peter's life and career, let's share some information about Peter's wife, Rachel Ticotin. Rachel Ticotin was born on the 1st November 1958, in The Bronx, New York City USA, and is an actress, perhaps best known to the world as Melina in the film "Total Recall", and as Rosa Martinez in the film "The Eye", among other roles.
She is one of five children born to Iris Torres, a Puerto Rican educator, and her husband Abe Ticotin, who was a used-car salesman and of Russian Jewish ancestry. Rachel made her acting debut in the film "King of the Gypsies", and since then has appeared in 60 film and TV titles. Her net worth is estimated to be around $4 million.
Before Peter, she was married to actor David Caruso from 1984 until 1987, with whom she has a daughter named Greta.
General Info
| | |
| --- | --- |
| Full Name | Peter Strauss |
| Date Of Birth | February 20, 1947 |
| Height | 1.82 m |
| Profession | Film producer, Voice Actor, Teacher, Businessperson |
| Education | Northwestern University, Hackley School |
| Nationality | American |
Family
| | |
| --- | --- |
| Spouse | Rachel Ticotin, Nicole Fons, Beverly Baker Paulding |
| Children | Justin Strauss |
| Parents | Warren B. Strauss |
Accomplishments
| | |
| --- | --- |
| Awards | Primetime Emmy Award for Outstanding Lead Actor in a Limited Series or a Movie |
| Nominations | Golden Globe Award for Best Performance by an Actor in a Mini-Series or Motion Picture Made for Television, Golden Globe Award for Best Performance by an Actor in a Television Series – Drama |
| Movies | Rich Man, Poor Man, Soldier Blue, XXX: State of the Union, Masada, Spacehunter: Adventures in the Forbidden Zone, The Jericho Mile, The Secret of NIMH, License to Wed, Nick of Time, A Father's Choice, Men Don't Tell, The Last Tycoon, 83 Hours 'Til Dawn, Flight of Black Angel, Seasons of Love, Hail, ... |
| TV Shows | Rich Man, Poor Man Book II, Tracey Ullman's State of the Union, Moloney, Kane & Abel, Body and Soul (US) |
Social profile links
Facts
| # | Fact |
| --- | --- |
| 1 | He is of German Jewish descent. |
| 2 | Does TV commercials for Miracle Gro Plant Food. [2003] |
| 3 | Has voiced not one but two cartoon mice in his roles as a voice actor, namely Justin from "The Secret of NIMH" and Stoker from both series of "Biker Mice From Mars". |
| 4 | Once owned the property now known as "Peter Strauss Ranch", a park operated by the National Park Service in the beautiful Santa Monica Mountains National Recreation Area in Southern California. The property, once know as "Lake Enchanto", had been an amusement park in the mid 1930s but fell into disrepair and finally closed in the early 1960s. Mr. Strauss purchased the property and restored it to its natural beauty in 1976 and lived there until 1983 when he sold the property to the Santa Monica Mountains Conservancy. The park, located at 30000 Mulholland Highway in Cornell CA, is a highly suggested destination of beauty in the Santa Monica Mountains. |
| 5 | He teaches public speaking at local high schools in California. |
| 6 | He has served as the spokesman for the National Search Dog Foundation, and serves on community committees including the Ojai Youth Foundation, the Ojai Music Festival, and the Ojai Film Society. |
| 7 | He auditioned to play a role in the film Slap Shot (1977) but broke his leg while skating in the audition. |
| 8 | He owns a California farm and when he isn't acting, he is a working citrus rancher. |
| 9 | Attended Northwestern University in Evanston, Illinois. |
Pictures
Movies
Actor
| Title | Year | Status | Character |
| --- | --- | --- | --- |
| Trial: The Price of Passion | 1992 | TV Movie | Warren Blackburn |
| Fugitive Among Us | 1992 | TV Movie | Max Cole |
| Flight of Black Angel | 1991 | TV Movie | Lt. Col. Matthew Ryan |
| 83 Hours 'Til Dawn | 1990 | TV Movie | Wayne Stracton |
| Peter Gunn | 1989 | TV Movie | Peter Gunn |
| Brotherhood of the Rose | 1989 | TV Mini-Series | Romulus |
| Proud Men | 1987 | TV Movie | Charley MacLeod Jr. |
| The Penalty Phase | 1986 | TV Movie | Judge Kenneth Hoffman |
| Under Siege | 1986 | TV Movie | John Garry |
| Kane & Abel | 1985 | TV Mini-Series | Abel Rosnovski |
| Tender Is the Night | 1985 | TV Mini-Series | Dick Diver |
| Heart of Steel | 1983 | TV Movie | Emory |
| Spacehunter: Adventures in the Forbidden Zone | 1983 | | Wolff |
| The Secret of NIMH | 1982 | | Justin (voice) |
| Masada | 1981 | TV Mini-Series | Eleazar ben Yair |
| A Whale for the Killing | 1981 | TV Movie | Charles Landon |
| Angel on My Shoulder | 1980 | TV Movie | Eddie Kagel |
| The Jericho Mile | 1979 | TV Movie | Larry 'Rain' Murphy |
| Young Joe, the Forgotten Kennedy | 1977 | TV Movie | Joseph Kennedy Jr. |
| Rich Man, Poor Man - Book II | 1976-1977 | TV Series | Rudy Jordache |
| The Last Tycoon | 1976 | | Wylie |
| Rich Man, Poor Man | 1976 | TV Mini-Series | Rudy Jordache |
| Medical Center | 1971-1975 | TV Series | Lloyd Halloran / Tom Desmond |
| Attack on Terror: The FBI vs. the Ku Klux Klan | 1975 | TV Movie | Ben Jacobs |
| The Streets of San Francisco | 1972-1975 | TV Series | Lew Kovic Jr. / Martin Novack / Bobby Jepsen |
| Barnaby Jones | 1974 | TV Series | Clay Wakefield |
| Cannon | 1974 | TV Series | Dave Nordoff / Reverend Will |
| Judgment: The Court Martial of the Tiger of Malaya - General Yamashita | 1974 | TV Movie | Lawyer |
| Hawaii Five-O | 1974 | TV Series | Tom Morgan |
| Mary Tyler Moore | 1973 | TV Series | Stephen Linder |
| The Man Without a Country | 1973 | TV Movie | Arthur Danforth |
| The Trial of the Catonsville Nine | 1972 | | Thomas Lewis |
| Young Dr. Kildare | 1972 | TV Series | Reverend Teller |
| Il sergente Klems | 1971 | | Sergeant Otto Josef Klems |
| The Young Lawyers | 1970 | TV Series | Stuart |
| Soldier Blue | 1970 | | Honus Gent |
| Hail, Hero! | 1969 | | Frank Dixon |
| White Mane | 1953 | | Narrator - English - restored version |
| Drawing Home | 2017 | | Russell Robb, Sr. |
| Sugar Daddies | 2014 | | Grant |
| Law & Order: Special Victims Unit | 2010 | TV Series | Kevin Burton |
| Royal Pains | 2010 | TV Series | Graham Barnes |
| Jack's Family Adventure | 2010 | TV Movie | Wild Bill Cohen |
| State of the Union | 2008-2010 | TV Series | Narrator |
| Dirty Sexy Money | 2007 | TV Series | Dutch George |
| License to Wed | 2007 | | Mr. Jones |
| Biker Mice from Mars | 2006 | TV Series | Stoker Night Shift High Commander |
| The Way | 2006 | TV Movie | Hutch |
| Killer Instinct | 2005 | TV Series | Robert Hale |
| xXx: State of the Union | 2005 | | President James Sanford |
| Law & Order | 2004 | TV Series | Dr. Paul Cedars |
| 111 Gramercy Park | 2003 | TV Movie | Turk Karnegian |
| Kids' Ten Commandments: A Life and Seth Situation | 2003 | Video short | Moses (voice) |
| Kids' Ten Commandments: Stolen Jewels, Stolen Hearts | 2003 | Video short | Moses (voice) |
| Kids' Ten Commandments: The Not So Golden Calf | 2003 | Video short | Moses (voice) |
| Kids' Ten Commandments: The Rest Is Yet to Come | 2003 | Video short | Moses (voice) |
| Kids' Ten Commandments: Toying with the Truth | 2003 | Video short | Moses (voice) |
| Strange Frequency 2 | 2003 | TV Movie | Ben Stanton (segment "Soul Man") |
| Body & Soul | 2002 | TV Series | Dr. Isaac Braun |
| Strange Frequency | 2001 | TV Series | Ben Stanton |
| Murder on the Orient Express | 2001 | TV Movie | Mr. Samuel Ratchett |
| Godzilla: The Series | 2000 | TV Series | |
| A Father's Choice | 2000 | TV Movie | Charlie 'Mac' McClain |
| Men in Black: The Series | 1999 | TV Series | |
| Joan of Arc | 1999 | TV Mini-Series | La Hire |
| Seasons of Love | 1999 | TV Series | Thomas Linthorne |
| My Father's Shadow: The Sam Sheppard Story | 1998 | TV Movie | Dr. Sam Sheppard |
| Moloney | 1996-1997 | TV Series | Dr. Nicholas Moloney Nick Moloney |
| Keys to Tulsa | 1997 | | Chip Carlson |
| Adventures from the Book of Virtues | 1997 | TV Series | King Dionysius |
| The Real Adventures of Jonny Quest | 1996 | TV Series | Lab Guard |
| Aaahh!!! Real Monsters | 1996 | TV Series | Dr. Evil / Sumo |
| The Incredible Hulk | 1996 | TV Series | Walter Langkowski |
| Duckman: Private Dick/Family Man | 1996 | TV Series | Narrator |
| In the Lake of the Woods | 1996 | TV Movie | John Waylan |
| Biker Mice from Mars | 1996 | TV Series | Stoker |
| Nick of Time | 1995 | | Brendan Grant |
| Texas Justice | 1995 | TV Movie | Thomas Cullen Davis |
| Santo Bugito | 1995 | TV Series | Greenbeard McMelville |
| Reunion | 1994 | TV Movie | Sam Yates |
| Batman: The Animated Series | 1994 | TV Series | Dr. Steven Carlyle / Plant-Man |
| The Yearling | 1994 | TV Movie | Ezra 'Penny' Baxter |
| Thicker Than Blood: The Larry McLinden Story | 1994 | TV Movie | Larry McLinden |
| Men Don't Tell | 1993 | TV Movie | Ed MacAffrey |
Producer
| Title | Year | Status | Character |
| --- | --- | --- | --- |
| Seasons of Love | 1999 | TV Series executive producer - 2 episodes | |
| Heart of Steel | 1983 | TV Movie co-executive producer | |
| A Whale for the Killing | 1981 | TV Movie producer | |
Self
| Title | Year | Status | Character |
| --- | --- | --- | --- |
| Pioneers of Television | 2013 | TV Mini-Series documentary | Himself |
| Messner | 2002 | TV Movie documentary | Narrator |
| Into the Tsangpo Gorge | 2002 | TV Movie documentary | Narrator |
| Nature | 2000 | TV Series documentary | Himself / Narrator |
| Politically Incorrect | 1997 | TV Series | Himself |
| The Rosie O'Donnell Show | 1996 | TV Series | Himself |
| The 48th Annual Primetime Emmy Awards | 1996 | TV Special | Himself - Presenter: Outstanding Miniseries |
| The 51st Annual Golden Globe Awards | 1994 | TV Special | Himself - Nominee: Best Actor in a Mini-Series or Motion Picture Made for TV |
| CBS This Morning | 1993 | TV Series | Himself |
| Good Day New York | 1993 | TV Series | Himself |
| The 50th Annual Golden Globe Awards | 1993 | TV Special | Himself - Presenter |
| One on One with John Tesh | 1992 | TV Series | Himself |
| The 17th Annual People's Choice Awards | 1991 | TV Special | Himself - Co-Presenter: Favourite Mini-Series |
| The 15th Annual People's Choice Awards | 1989 | TV Special | Himself - Co-Presenter: Favourite Television Drama Series |
| Good Morning America | 1977-1989 | TV Series | Himself |
| The Tonight Show Starring Johnny Carson | 1977-1989 | TV Series | Himself |
| The 46th Annual Golden Globe Awards | 1989 | TV Special | Himself - Presenter: Best Actress & Actor in a TV-Series Drama |
| The 43rd Annual Golden Globe Awards | 1986 | TV Special | Himself - Nominee: Best Actor in a Mini-Series or Motion Picture Made for TV & Presenter: Best Actress / Actor in a TV-Series - Comedy / Musical |
| The 8th Annual People's Choice Awards | 1982 | TV Special | Himself - Co- Presenter: Favourite Male Performer in New Television Series and Co-Presenter: Favourite Female Performer in New Television Series |
| The Way They Were | 1981 | TV Special | |
| The 6th People's Choice Awards | 1980 | TV Special | Himself - Presenter: Favourite Male TV Performer |
| The Television Annual: 1978/1979 | 1979 | TV Movie documentary | Himself |
| Dinah! | 1976-1978 | TV Series | Himself |
| ABC's Silver Anniversary Celebration | 1978 | TV Special | Himself |
| The 34th Annual Golden Globe Awards | 1977 | TV Special | Himself |
| The 28th Annual Primetime Emmy Awards | 1976 | TV Special | Himself - Nominee: Outstanding Lead Actor in a Limited Series and Presenter: Outstanding Single Performance by a Supporting Actress in Comedy or Drama Series |
| The Mike Douglas Show | 1976 | TV Series | Himself - Actor |
Archive Footage
| Title | Year | Status | Character |
| --- | --- | --- | --- |
| De jaren stillekes | 2009 | TV Series | Rudy Jordache |
| La imagen de tu vida | 2006 | TV Series | Rudy Jordache |
Awards
Won Awards
| Year | Award | Ceremony | Nomination | Movie |
| --- | --- | --- | --- | --- |
| 1980 | TP de Oro | TP de Oro, Spain | Best Foreign Actor (Mejor Actor Extranjero) | Rich Man, Poor Man (1976) |
| 1979 | Primetime Emmy | Primetime Emmy Awards | Outstanding Lead Actor in a Limited Series or a Special | The Jericho Mile (1979) |
Nominated Awards
| Year | Award | Ceremony | Nomination | Movie |
| --- | --- | --- | --- | --- |
| 1994 | Golden Globe | Golden Globes, USA | Best Performance by an Actor in a Miniseries or Motion Picture Made for Television | Men Don't Tell (1993) |
| 1986 | Golden Globe | Golden Globes, USA | Best Performance by an Actor in a Miniseries or Motion Picture Made for Television | Kane & Abel (1985) |
| 1984 | Golden Globe | Golden Globes, USA | Best Performance by an Actor in a Miniseries or Motion Picture Made for Television | Heart of Steel (1983) |
| 1982 | Golden Globe | Golden Globes, USA | Best Performance by an Actor in a Miniseries or Motion Picture Made for Television | Masada (1981) |
| 1981 | Primetime Emmy | Primetime Emmy Awards | Outstanding Lead Actor in a Limited Series or a Special | Masada (1981) |
| 1977 | Golden Globe | Golden Globes, USA | Best Actor in a Television Series - Drama | Rich Man, Poor Man (1976) |
| 1976 | Primetime Emmy | Primetime Emmy Awards | Outstanding Lead Actor in a Limited Series | Rich Man, Poor Man (1976) |
Source:
IMDb
,
Wikipedia