Viewers usually praised Rebecca Romney's beauty before recognizing her virtue, but the consistency of professional opinions that she gave to sellers in "Pawn Stars" as a rare book specialist hastened the process. The reality TV show has aired on History Channel since 19 July 2009, and follows the World Famous Gold & Silver Pawn Shop, a never closing pawn shop based in Las Vegas, Nevada, USA, that opened in 1989.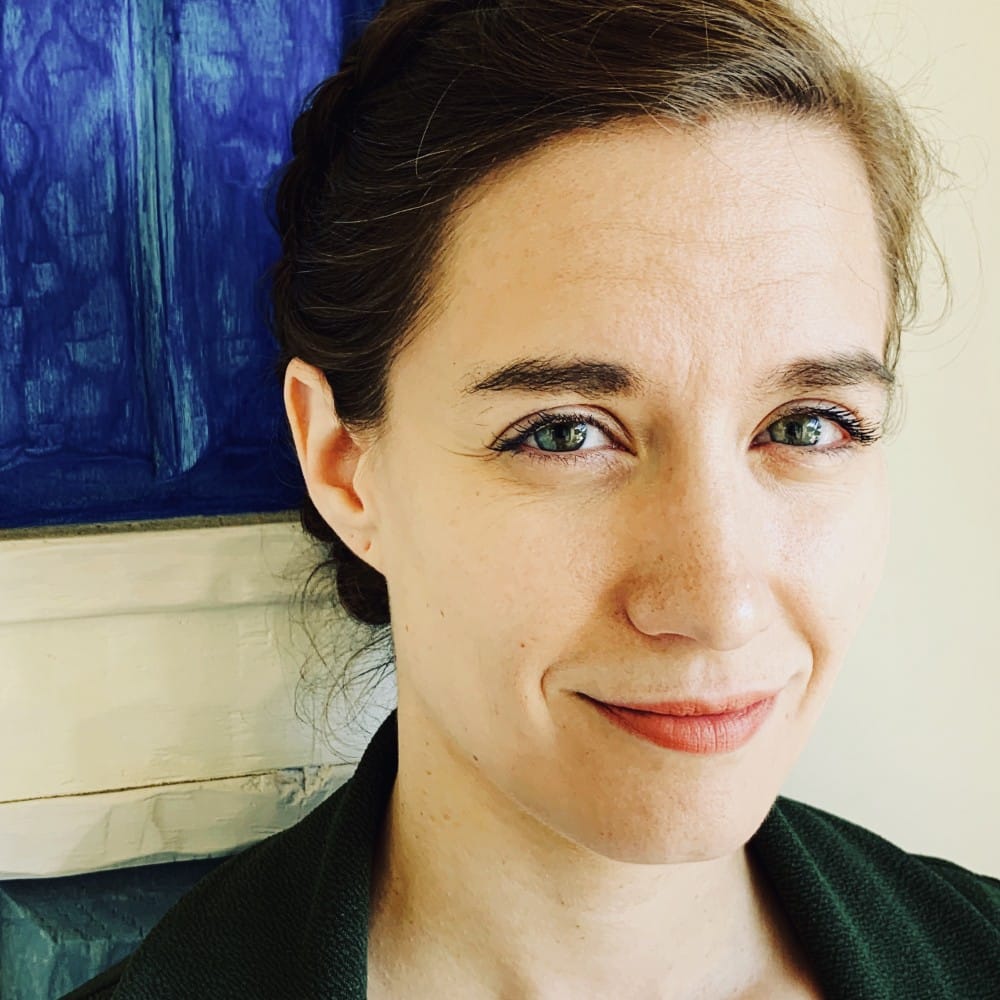 Because of limited air time, the filming crew had to cherry-pick the most interesting individuals pawning or selling their artifacts. Within 10 weeks, "Pawn Stars" was History Channel's highest-rated show, and people waited hours in line for a slight chance to be featured. Richard "Old Man" Harrison, who opened the shop, and his son, Rick Harrison, who took over after Richard passed away on 25 June 2018, aged 77, had amassed knowledge and experience for two decades before the show's debut. However, Rick's son Corey "Big Hoss" and Corey's childhood friend, Austin "Chumlee" Russell, were instrumental in its success. They added to experience with modern items such as collectible sneakers, CDs and hardware. Additionally, the quarrels between the generations were relatable, and fun to watch.
However, they could only specialize in some artifacts that customers offered. Therefore, they frequently called experts to inspect and appraise rare antiques, and prevent scams. Rebecca was a rare book specialist who worked for Bauman Rare Books in Las Vegas, and the proximity to the shop made her one of the longest-running experts, and the only regular woman expert. However, her appearances dwindled, and she disappeared around the show's 12th season. We answer who Rebecca is, if she quit or was fired, and how she views her on-screen time.
Rebecca leveraged her renown
Rebecca's passion for her work as an expert was undeniable; she always thanked the shop owners for allowing her to see more rare books than she would during her regular day job. However, she undoubtedly had a clear career path, and starring in a TV show was a way to attract more recognition. Rebecca worked for a rare book company for about a decade before renting a location in Washington DC, and embarking on a journey as a rare book shop owner. That considerable investment potentially reduced her net worth but should pay off in the long run. She also may have divorced, which is hard to establish because she rarely discusses her private life.
She has worked with books since 2007
Rebecca Angeline Engeat was born on 27 August 1985, making her 38 this year. She was raised in Las Vegas and was in the book trade four years before she made her "Pawn Stars" debut in the fourth season. Bauman Rare Books hired her as a specialist when they opened a Las Vegas location, and she was promoted to gallery manager in 2010. Thus, she was available for many rare book appraisals seen in the show between 2011 and 2015.
However, Rebecca has many other skills. For instance, during her early education, she argued with her parents over focusing on languages instead of science. Her interest in linguistics prompted her to teach English in Japan when she attended university, and besides Japanese and English, Rebecca can write and speak French and Latin fluently. She also has limited working proficiency in Old English, Ancient Greek, Spanish, and Italian. She eventually minored in philosophy, and earned a double major degree in classics and linguistics.
Who is in Vegas this week? I'm doing a book signing at the Pawn Stars shop tomorrow (Thursday, April 20) at 12pm – 2pm. Come say hello and buy a book (which I will happily sign if you like).

Posted by Rebecca Romney on Wednesday, April 19, 2017
Rebecca also noted on her LinkedIn profile that she completed a comprehensive course, Colorado Antiquarian Book Seminar, and attended Rare Book School. She also included completing a seven-hour online course to comply with National Uniform Standards of Professional Appraisal Practice (USPAP) among her credentials.
Rebecca married in 2016
Her marriage to J.P. Romney in 2016 was the primary reason that she appeared in "Pawn Stars" less often. She moved from Las Vegas to Philadelphia, where J.P. is from and where Bauman Rare Books soon offered her a better job. That allowed her to raise two children with J.P. while still doing professionally what she loved. Rebecca proudly said that she would work as a senior project director and manager in a central location, and became responsible for acquiring entire libraries and producing catalogs, but stated that she did nearly all jobs the company offered, as the second-in-command.
Shortly afterwards, Rebecca received a new job proposal, and began working for Honey & Wax Booksellers in Brooklyn, New York City. That time was significant because she co-founded the Honey & Wax Prize, a yearly award for US-based women 30 or younger who build an extraordinary book collection.
J.P., related to the US Senator and presidential candidate Mitt Romney, is also an author, best known for his 2016 Japanese culture-influenced book, "The Monster on the Road Is Me." Rebecca and J.P. also hosted the podcast, "Biblioclast Podcast: Fighting Book Snobbery Ten Minutes at a Time," for 10 episodes between April 2016 and April 2017.
She made significant career changes afterwards
The show's viewers found it unusual that someone who loves books so much hadn't published a book yet. That changed in 2017 when Rebecca issued her first book, "Printer's Error: Irreverent Stories from Book History," with her husband as the co-author. It contained essential tales about printing and publishing books in an easy-to-read, amusing manner. Following that success, Rebecca began sharing more significant stories, using online platforms such as BoingBoing, Mental Floss, Literary Hub, and Crime Reads.
Unfortunately, while Rebecca loved her job at Honey & Wax Booksellers, she also felt that her purpose was to do something herself. Therefore, with Brian Cassidy, in July 2019, she co-founded a rare book company in Washington DC, entitled Type Punch Matrix. They combined three decades of antiquarian book trade experience to collect, appraise, and sell classics and innovative texts for collectors and institutions, while promoting diversity, easy access, and preservation of literary cultures. Besides sourcing ultra-rare works, Rebecca also offers client consultations, with clients requesting collectible, vintage or deluxe book versions.
Absolutely delighted to see @jennyschuessler at the NYT tackle the myth that rare books must always be handled with white gloves — and thrilled to see @book_historia's valuable work in this space being recognized!https://t.co/p7xWz4ATun

— Rebecca Romney (@rebeccaromney) March 9, 2023
She returned to TV screen in 2019
Rebecca stopped appearing as a regular in "Pawn Stars" around season nine, but made guest appearances until the 12th season, with the last episode being the ninth, "Prohibition Pawn." Viewers began missing her, and were ecstatic to see her face in the 14th season. To the dismay of many, it was a compilation of previous book appraisals, entitled "Rebecca Nerds out over Six Old Books," uploaded to YouTube in December 2018.
Thankfully, she then announced a second, unrelated project. Rebecca was hired as an expert in the 2019 documentary "The Booksellers", about the history and anecdotes in the New York State book trade. Variety's review of the work mentions Rebecca as 'a cockeyed optimist of bibliophilia,' a description that she felt was accurate; hence she began using it in her social media profile bios.
Rebecca is still involved with books
Around the time the movie premiered, Feminist Press invited Rebecca to write the foreword to the re-issue of "The Judas Rose," the second book in Suzette Haden Elgin's science fiction trilogy "Native Tongue." Rebecca promptly revealed that she strives for social justice in the industry. Her genre preferences fit the project, since she has a penchant for fantasy, science fiction, and romance.
Rebecca also demonstrated her desire to help the industry in 2020, when she edited "Projections," an anthology of speculative fiction tales published by Hingston & Olson. Some stories were disseminated in 1838, making her an ideal candidate.
Moreover, Rebecca created an Appraisals section on her website, www.rebeccaromney.com, offering casual appraisals for show fans and amateur collectors and formal reviews for tax, estate, or insurance purposes. However, since she puts her reputation on the line, Rebecca stated that she must inspect a book in person to put her name behind its estimated value. Similarly, she offers to represent those who want to sell their books through her, for a suitable fee, and uses her social media accounts for marketing.
She has a reasonably high net worth
Rebecca has never discussed her net worth or salary as a book expert in the show, making it difficult to study her financial situation. However, we know that she worked for Bauman Rare Book, and according to very few shared paychecks on Glassdoor.com, a salary-sharing and employer review website, Rebecca made between $35,000 and $55,000 as a rare book specialist. That excluded any bonuses, tips and commissions that she likely received for her stellar work.
Her salary undoubtedly jumped for two years between 2014 and 2016, when she worked at the Philadelphia location as the second-in-command to Natalie Bauman. Although the average wage in the state was around $65,000 at the time, Rebecca mostly likely received upwards of $100,000 through salary, bonuses, and selling books in a personal collection, or for private sellers.
Rebecca also published her debut book through Harper Collins, and undoubtedly bartered a high advance fee, a one-off payment, based on her expertise and popularity. However, this was shared with her husband, who co-authored the work.
Rebecca is not enjoying a lavish lifestyle, because she announced in 2019 that she would open a gallery in downtown Washington DC the following year, and renting ample space and filling it up with books was undoubtedly expensive. Her investment paid off, because she announced that Type Punch Matrix relocated to a new, far bigger office in the fall of 2022. According to Loopnet.com, retail space in Washington DC ranges between $35 and $80 per square foot, depending on the building and the storefront. With all that in mind, Rebecca's net worth is presumably as much as $1 million.
Rebecca might be divorced
Everything in Rebecca's life suggests that she's successful at whatever she does. However, following the announcement that she married J.P. Romney, she never discussed her romantic life. That was not unusual, because she never posts about her life on social media. TikTok, where Rebecca answers some questions, is as close as fans get to prying some personal information from her. Moreover, J.P.'s author profile on the Macmillan Publishers website still mentions that he 'lives in Pennsylvania with his wife and two children.'
However, fans noticed that Rebecca's wedding ring was absent from one picture in September 2021. More importantly, she presumably opened a Type Punch Matrix location in Washington DC because she lived nearby, meaning that she may have left Philadelphia. Rebecca could commute to work, as many do, but would have to cross about 140 miles or 225kms twice a day, which is a two to three-hour trip in one direction.
She remains close with the "Pawn Stars" cast
Although she no longer appears in "Pawn Stars," the producers recently organized a meeting on her turf. That suggested that Rebecca did not burn bridges with History Channel or the show's cast members. In the fifth episode of the inaugural season of the spin-off, "Pawn Stars Do America," in December 2022, Rick and Corey visited Rebecca's company's headquarters while in Washington DC to hunt valuable artifacts.