• Salli Richardson is an American actress and director born in 1967
• She is of Native American and African-American ancestry from her mother's side and Italian and English from her father's family
• She is best known for her roles in films such as "A Low Down Dirty Shame" (1994) and the television series "Eureka" (2006-2012) and "Stitchers" (2015-2017)
• She has also been credited as a television director, voice actress and writer
• She is married to actor Dondre Whitfield and they have two children together

Known for movies
Short Info
| | |
| --- | --- |
| Date Of Birth | November 23, 1967 |
| Spouse | Dondre Whitfield |
| Fact | Played tennis for the University of Chicago Laboratory High School. |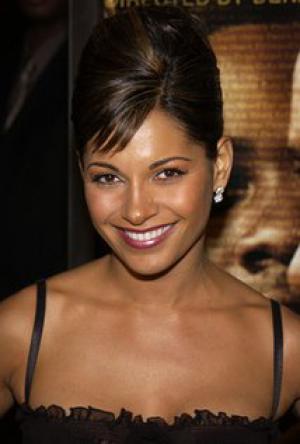 Who Is Salli Richardson?
Born Salli Elise Richardson on the 23rd September 1967, in Chicago, Illinois USA, she is an actress and director, perhaps best known to the world as Angela in the action comedy film "A Low Down Dirty Shame" in 1994, and as Dr. Allison Blake in the TV adventure drama series "Eureka" (2006-2012). Most recently she has starred in the TV sci-fi crime drama series "Stitchers" as Maggie from 2015 to 2017, among many other differing roles she has secured in her career.
Salli Richardson Bio: Early Life, Parents, and Education
Of Native America and African-American ancestry from her mother's, Marcia Harris's side, and Italian and English from her father's, Duel Richardson's family, Salli has three brothers, Chad, Josh, and Nalin. She went to the University of Chicago Laboratory Schools, from which she graduated in 1985, and during her years of education played tennis, and also felt drawn to acting, so began attending lessons at the Kuumbra Workshop Theater, where she made her acting debut.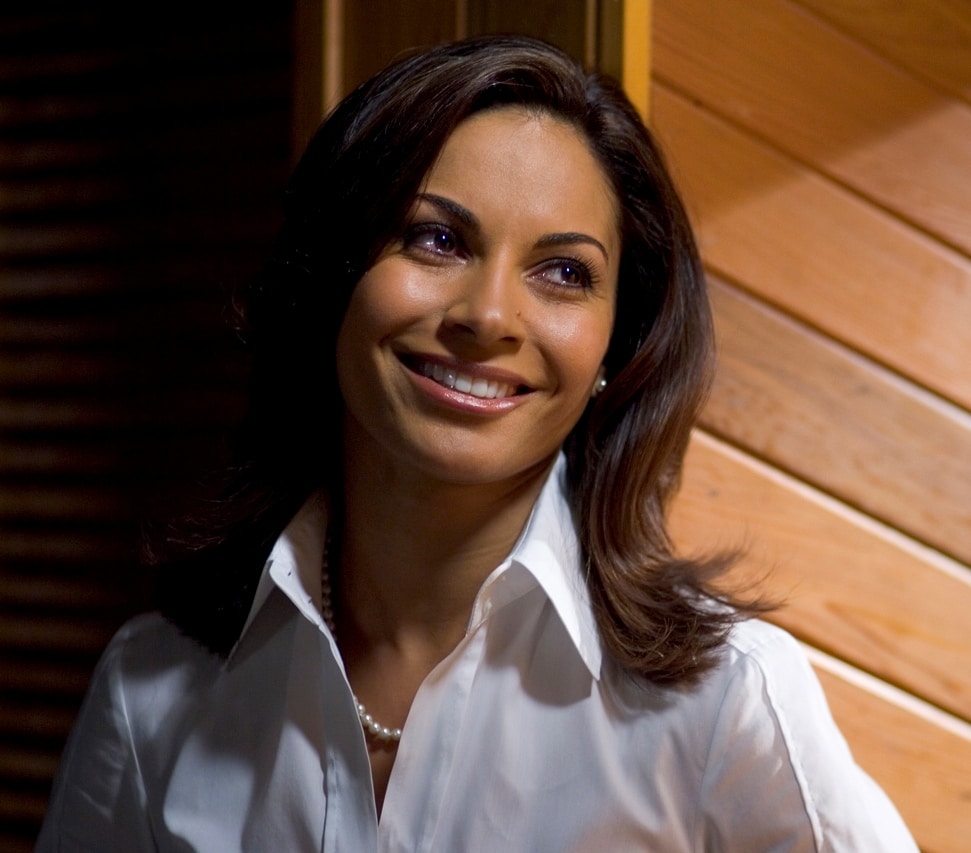 Career Beginnings
Salli soon transferred to screen roles, making her on-screen debut in the drama film "Up Against the Wall" in 1991. She continued with minor roles in such films as Mo' Money" and "How U Like Me Now" both in 1992. Two years later, Salli felt the first rays of success when she was chosen for the part of Angela in the action comedy film "A Low Down Dirty Shame", starring next to Keenen Ivory Wayans and Charles S. Dutton. She continued her career with roles in TV series "Mercy Point" (1998-1999), and "Family Law" (1999-2002).
Rise to Prominence
Sally started the new millennium with a guest-starring role in the TV comedy series "Rude Awakening" (2000-2001), then in 2003 she was Laura for five episodes in the crime drama series "CSI: Miami", while in 2006, Salli was chosen for one of her most prominent roles, as Dr. Allison Blake in the TV series "Eureka". Salli appeared in 77 episodes of the highly-acclaimed TV series through 2012, which made her a star. During this time, Salli was still actively searching for other engagements, and in 2007 starred in the sci-fi horror drama film "I Am Legend", and in 2009 had the lead role in the drama film "Pastor Brown", co-starring India Arie and Nicole Ari Parker. She continued quite successfully, first starring in the drama film "I Will Follow" in 2010, and then when the "Eureka" ended, she started searching for another long-term engagement, and in 2015 was chosen for the part of
Maggie
in the TV series "Stitchers" (2015-2017).
A Television Director
In recent years, Salli has been more focused on working as a director, rather than as an actress, making her debut in 2011 with the short film "Grace", co-written by Salli and Ava DuVernay. Since then, Salli has had a number of successful directing efforts, including several episodes of such TV series as "Queen Sugar" (2016), "Stitchers" (2017), "Agents of S.H.I.E.L.D" (2018), "Shadowhuners: The Mortal Instruments" (2017-2019), and will direct an episode of "American Gods", scheduled for release in 2019.
Last days directing @AmericanGodsSTZ thx to all the cast for being so wonderful @MrRickyWhittle you are the best @MousaKraish I can't wait to see you Directing. @TheRodneyBarnes great episode. #directorslife #womandirector #lovemyjob #BlackGirlMagic pic.twitter.com/8Qf3VXCdy7

— Salli Richardson (@sallirichardson) July 20, 2018
An Accomplished Voice Actress
In addition to acting and directing, Salli is also recognized as a voice actress; back in 1994, she started lending her voice to several characters from the animated series "Gargoyles" which lasted until 1996, one of her most successful in her entire career, although since then hasn't been much involved as a voice actress.
Do You Know How Rich Salli Richardson Is?
Since launching her career, Salli featured in over 60 film and TV titles, and has also directed a number of episodes of some of the most successful TV series that air today. So, have you ever wondered how rich Salli Richardson is, as of mid- 2018? According to authoritative sources, it has been estimated that Salli's net worth is as high as $2 million. Pretty decent don't you think?
Do You Know About Salli's Personal Life, Marriage, Children?
When it comes to her personal life, Salli has been quite open about the ups and downs that happen to her behind the camera. She has been married to actor Dondre Whitfield since 2002; the couple has two children together, a son Dondre Terrell Whitfield Jr. and a daughter Parker Richardson-Whitfield.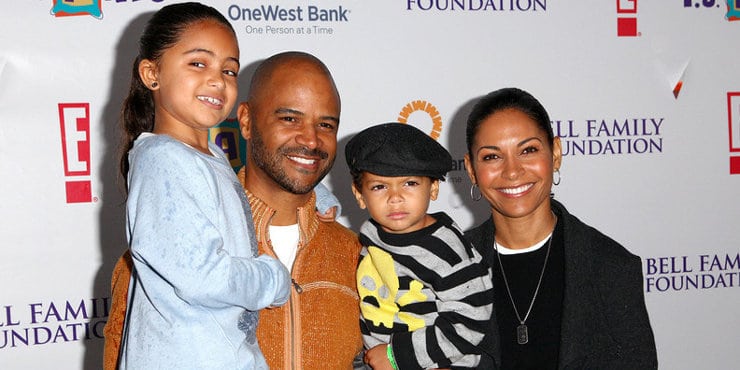 Internet Presence
Since entering the show business, Salli has become rather popular on social media platforms, especially Instagram and Twitter, though she is also no stranger on Facebook. Her official Instagram page has over 165,000 followers, with whom she has shared her most recent career achievements, such as her desire to pursue directing further, but also details from her personal life, including pictures of her children and husband. You can find Salli on Twitter too, on which she has over 80,000 followers, with whom she shares her personal opinions and ideas, including her dissatisfaction with President Donald Trump's actions, among many other tweets. Salli is also active on Facebook, on which she has over 20,000 followers.
Salli Richardson Husband, Dondre Whitfield
Now that we have covered all the major details about Salli's life and career, let's share some information about her husband, the successful actor Dondre Whitfield.
Me and my play cousin @FWhitfield at the @naacpimageaward I always watch her on @CNN and we finally connected. I adore her. pic.twitter.com/ZiGnA3wWBc

— DONDRÉ T. WHITFIELD (@DondreWhitfield) January 16, 2018
Born Dondre Terrell Whitfield on the 27th May 1969, in Brooklyn, New York City USA, he is an actor, perhaps best known to the world as Terrence Frye in the ABC daytime soap opera "All My Children" (1991–1994), and most recently as Remy Newell in the TV drama series "Queen Sugar" (2016-2018), among other differing roles.
Dondre went to Performing Arts High School located in New York City, and started his career with a minor role in the TV comedy series "The Cosby Show" (1985-1987), appearing in six episodes of the highly acclaimed series. It was in 1991 that he made his breakthrough with the part of Terence Frye in the series "All My Children", and since then has continued with considerable success, starring in a number of films and series, including "Mr 3000" in 2004, "The Event (2010-2011), and currently in the TV series "Queen Sugar", among other projects. Dondre Whitfield's net worth has been estimated to be around $1 million.
General Info
| | |
| --- | --- |
| Full Name | Salli Richardson |
| Date Of Birth | November 23, 1967 |
| Height | 1.63 m |
| Profession | Film producer, Voice Actor, Television Director |
| Education | University of Chicago Laboratory Schools |
| Nationality | American |
Family
| | |
| --- | --- |
| Spouse | Dondre Whitfield |
| Children | Parker Richardson Whitfield, Dre Terrell Whitfield |
| Parents | Duel Richardson, Marcia Harris |
| Siblings | Nalin Richardson, Chad Richardson, Josh Richardson |
Accomplishments
| | |
| --- | --- |
| Nominations | NAACP Image Award for Outstanding Actress in a Comedy Series |
| Movies | I Am Legend, A Low Down Dirty Shame, Antwone Fisher, Anacondas: The Hunt for the Blood Orchid, Black Dynamite, Posse, Biker Boyz, I Will Follow, Pastor Brown, The Great White Hype, We the Party, Sioux City, The Sin Seer, True Women, Once Upon a Time...When We Were Colored, Soul of the Game, How U Li... |
| TV Shows | Eureka, The Mo'Nique Show, Family Law, Rude Awakening, Mercy Point, Gargoyles, Stitchers |
Social profile links
Facts
| # | Fact |
| --- | --- |
| 1 | Co-host, with her husband, Dondre Whitfield, of an infomercial for TimeLife's "Midnight Soul" music collection. [2007] |
| 2 | Son, Dre Terrell Whitfield, born January 24, 2009. He weighed 7 lbs. 7 oz. |
| 3 | Attended high school with actor Dwayne Winstead's cousin, Claudette Winstead Thomas. |
| 4 | Has a daughter, Parker Richardson Whitfield. |
| 5 | According to Richardson, she and Matthew McConaughey were only friends who became victims of the Hollywood rumor mill. She was then dating and is now married to actor Dondre Whitfield. |
| 6 | Her mother Marcia Harris is African American/Native American (Cherokee) and her father Duel Richardson, who is the director of Neighborhood Relations/Educational Programs and Office of Community Affairs for the University of Chicago, is Caucasian (English/Italian). |
| 7 | Played tennis for the University of Chicago Laboratory High School. |
| 8 | Began her professional acting career in the theater at the Kuumba Workshop in Chicago. |
Pictures
Movies
Actress
| Title | Year | Status | Character |
| --- | --- | --- | --- |
| Stitchers | 2015-2016 | TV Series | Maggie Maggie Baptiste |
| Rosewood | 2016 | TV Series | Dr. Aubrey Joseph |
| NCIS | 2013-2015 | TV Series | Carrie Clark |
| The Sin Seer | 2015 | | Nia |
| Being Mary Jane | 2015 | TV Series | Valerie |
| Castle | 2014 | TV Series | U.S. Attorney Elizabeth Weston |
| House of Lies | 2014 | TV Series | Sandra Joy |
| Teachers | 2013 | TV Movie | Christine |
| The Newsroom | 2012-2013 | TV Series | Jane Barrow |
| Playin' for Love | 2013 | | Talisa McCoy |
| Eureka | 2006-2012 | TV Series | Allison Blake |
| The Finder | 2012 | TV Series | Athena Brookes |
| We the Party | 2012 | | Principal Reynolds |
| The Secret Lives of Wives | 2012 | TV Movie | Reed |
| I Will Follow | 2010 | | Maye |
| Criminal Minds | 2009 | TV Series | Tamara Barnes |
| Pastor Brown | 2009 | | Jessica 'Jesse' Brown (as Salli Richardson) |
| Black Dynamite | 2009 | | Gloria |
| I Am Legend | 2007 | | Zoe Neville (as Salli Richardson) |
| Bones | 2006 | TV Series | Assistant U.S. Attorney Kim Kurland |
| Eureka: Hide and Seek | 2006 | TV Series | Allison Blake |
| The War at Home | 2005 | TV Series | Vanessa |
| 1-800-Missing | 2005 | TV Series | Kelly |
| House M.D. | 2005 | TV Series | Sharon |
| NYPD Blue | 2004 | TV Series | Bobbi Kingston |
| Second Time Around | 2004 | TV Series | Amanda |
| Anacondas: The Hunt for the Blood Orchid | 2004 | | Gail Stern |
| Line of Fire | 2004 | TV Series | Erica Logan |
| CSI: Miami | 2003 | TV Series | Laura |
| Biker Boyz | 2003 | | Half & Half |
| Baby of the Family | 2002 | | Nelli McPherson (as Salli Richardson) |
| Antwone Fisher | 2002 | | Berta Davenport (as Salli Richardson) |
| Family Law | 1999-2002 | TV Series | Viveca Foster |
| Book of Love: The Definitive Reason Why Men Are Dogs | 2002 | | Karen (as Salli Richardson) |
| Rude Awakening | 2000-2001 | TV Series | Nancy Adams |
| Secret Agent Man | 2000 | TV Series | Rachel |
| Lillie | 1999 | | Lillie (as Salli Richardson) |
| The Jamie Foxx Show | 1999 | TV Series | Camille Turner |
| Mercy Point | 1998-1999 | TV Series | Kim / Lt. Salisaw |
| Butter | 1998 | | Blusette Ford (as Salli Richardson) |
| The Pretender | 1998 | TV Series | Cynthia Sloan |
| Between Brothers | 1997 | TV Series | Vanessa |
| Stargate SG-1 | 1997 | TV Series | Drey'auc |
| True Women | 1997 | TV Movie | Martha (as Salli Richardson) |
| Gargoyles: The Goliath Chronicles | 1996 | TV Series | Elisa Maza Delilah |
| Gargoyles | 1994-1996 | TV Series | Elisa Maza Delilah Salli |
| The Great White Hype | 1996 | | Bambi (as Salli Richardson) |
| Soul of the Game | 1996 | TV Movie | Lahoma (as Salli Richardson) |
| Once Upon a Time... When We Were Colored | 1995 | | Miss Alice (as Salli Richardson) |
| Lily in Winter | 1994 | TV Movie | Ada Covington (as Salli Richardson) |
| New York Undercover | 1994 | TV Series | Tammy Barrett |
| A Low Down Dirty Shame | 1994 | | Angela (as Salli Richardson) |
| Sioux City | 1994 | | Jolene Buckley (as Salli Richardson) |
| Roc | 1994 | TV Series | Diane Hubbard |
| I Spy Returns | 1994 | TV Movie | Nicole Scott (as Salli Richardson) |
| Star Trek: Deep Space Nine | 1993 | TV Series | Fenna / Nidell |
| Posse | 1993 | | Lana (as Salli Richardson) |
| Space Rangers | 1993 | TV Series | |
| Silk Stalkings | 1992 | TV Series | Shelley |
| How U Like Me Now | 1992 | | Valerie (as Salli Richardson) |
| Mo' Money | 1992 | | Pretty Customer (as Salli Richardson) |
| Prelude to a Kiss | 1992 | | Bridesmaid #2 (as Salli Richardson) |
| Up Against the Wall | 1991 | | Denise (as Salli Richardson) |
Director
| Title | Year | Status | Character |
| --- | --- | --- | --- |
| Rebel | 2017 | TV Series 2 episodes filming | |
| Underground | 2017 | TV Series 1 episode | |
| Queen Sugar | 2016 | TV Series 2 episodes | |
| Post Life | 2016 | Short | |
| Different Position | 2015 | Short | |
| Eureka | 2011-2012 | TV Series 2 episodes | |
| Grace | 2011/IV | Short | |
Producer
| Title | Year | Status | Character |
| --- | --- | --- | --- |
| Post Life | 2016 | Short producer | |
| Teachers | 2013 | TV Movie executive producer | |
| Grace | 2011/IV | Short executive producer | |
| Pastor Brown | 2009 | co-producer - as Salli Richardson | |
Writer
| Title | Year | Status | Character |
| --- | --- | --- | --- |
| Grace | 2011/IV | Short writer | |
Soundtrack
| Title | Year | Status | Character |
| --- | --- | --- | --- |
| Posse | 1993 | performer: "If I Knew You at All" | |
Thanks
| Title | Year | Status | Character |
| --- | --- | --- | --- |
| Crash | 2004/I | the producers gratefully acknowledge the help of - as Salli Richardson | |
Self
| Title | Year | Status | Character |
| --- | --- | --- | --- |
| 2016 Election Night Viewing Party | 2016 | TV Movie | Herself |
| Hollywood Today Live | 2016 | TV Series | Herself - Guest Co-Hostess / Herself |
| Pop Wrapped TV | 2015 | TV Series documentary | Herself |
| Real Husbands of Hollywood | 2015 | TV Series | Herself |
| The 365Black Awards | 2015 | TV Movie | Herself - Presenter |
| The Boris & Nicole Show | 2015 | TV Series | Herself |
| Truth Serum with Aida Rodriguez | 2015 | TV Series | Herself |
| BET Awards 2015 | 2015 | TV Movie | Herself |
| Noches con Platanito | 2015 | TV Series | Herself - Guest |
| Home & Family | 2015 | TV Series | Herself |
| Lift Every Voice | 2015 | TV Series | Herself - Guest |
| Teens Wanna Know | 2015 | TV Series | Herself |
| The 365Black Awards | 2013 | TV Special | Herself - Presenter: Lifetime Achievement Award |
| In the Company of Friends | 2013 | TV Movie | Herself |
| Behind the Scenes of 'Pastor Brown' the Movie | 2012 | Documentary | Herself |
| The Mo'Nique Show | 2011 | TV Series | Herself |
| 42nd NAACP Image Awards | 2011 | TV Special | Herself |
| Good Hair | 2009 | Documentary | Herself (as Salli Richardson) |
| Pyramid | 2003 | TV Series | Herself |
| Acapulco Black Film Festival | 2000 | TV Movie documentary | Herself (as Salli Richardson) |
| Ebony's 15th Annual Black Achievement Awards | 1994 | TV Special | Herself - Presenter |
Awards
Nominated Awards
| Year | Award | Ceremony | Nomination | Movie |
| --- | --- | --- | --- | --- |
| 2014 | Black Reel | Black Reel Awards | Outstanding Actress, TV Movie or Mini-Series | Pastor Brown (2009) |
| 2011 | Image Award | Image Awards | Outstanding Actress in a Comedy Series | Eureka (2006) |
Source:
IMDb
,
Wikipedia