Sofia Daccarett Char, who is professionally known as Sofia Carson, is an American actress and singer, born on 10 April 1993. Sofia's career in the entertainment industry commenced in 2012, and her portfolio is nothing short of impressive. She has been involved in numerous projects, and boasts an enviable discography. Sofia Carson is a well-recognized figure in Hollywood, celebrated for her talent, charisma, and engaging personality, all of which have endeared her to a dedicated fan base.
Join us as we get to know this amazing actress a little bit better.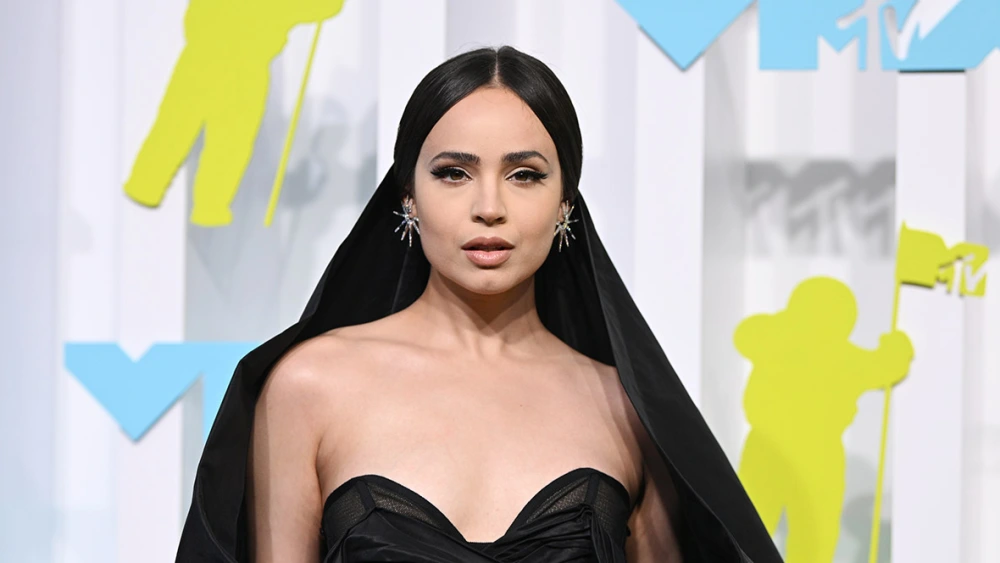 Early Personal Life
Sofia Daccarett Char's journey began in Fort Lauderdale, Florida, to parents Jose Daccarett and Laura Char Carson, both Colombian immigrants. Her Colombian heritage is an integral part of her identity.
Education
Sofia's educational path led her to the Carrollton School of the Sacred Heart in Miami, Florida. Later, she pursued higher education at UCLA, where she majored in Communications and minored in French. Her early musical influences include legendary acts such as The Beatles and Michael Jackson.
Career
Sofia started her music career in 2012, when she signed with B.M.I. Almost simultaneously, her acting journey took off in 2014, with a guest appearance in Disney Channel's "Austin & Ally." Later in the same year, she bagged a recurring role in the MTV comedy series "Faking It".
The same year marked her role in the Disney movie "Descendants," in which she also contributed to the soundtrack. Her single 'Rotten to the Core' even earned a spot on the Billboard 200 charts.
By 2016, Sofia Carson secured the lead role in "A Cinderella Story: If the Shoe Fits", and in the same year, she signed with Hollywood Records. and released her debut single, 'Love Is the Name,' in April; Sofia has successfully balanced careers in both acting and music.
In that same year, she also played a supporting role in Disney's Spanish film, "Tini: El gran cambio de Violetta", portraying the role of Melanie Sánchez, and also landed a starring role in the original Disney series, "Adventures in Babysitting."
RETWEEET to nominee @SofiaCarson in "Descendants 2" for #ChoiceFantasyMovieActress at #TeenChoice @descendants pic.twitter.com/xgn36YqjrR

— Sofia Carson Brasil (@scarsonbr) May 18, 2018
Her role in "Descendants 2" was reprised in 2017, the same year she released another single, 'Back to Beautiful.'
Sofia then ventured beyond her Disney roots, taking on a role in the independent film "Asbury Park" (2018), sharing the screen with talents Ryan Guzman and Joe Pesci, a role which many of her fans continue to praise her for.
She made a triumphant return to her iconic role as Evie in "Descendants 3" (2019). In 2020, she graced the Netflix series "Feel the Beat," portraying an aspiring performer who, when her dreams of Broadway stardom don't materialize, returns to her hometown to train young dancers, embarking on a heart-warming journey of self-discovery.
In 2021, she treated her fans to another track, 'Fool's Gold', culminating with the release of her eponymous debut studio album, "Sofia Carson" in March 2022, marking yet another milestone in her multi-faceted career.
Her latest film is "Purple Hearts" (2022), in which she played the romantic lead next to Nicholas Galitzine.
Interesting Facts
Sofia Carson's commitment to humanitarian causes is evident in her role as a UNICEF ambassador, using her platform and experience to make a meaningful contribution.
Despite numerous nominations across different film categories, Sofia Carson has yet to secure an award. However, her immense talent assures her fans that recognition is just around the corner.
Hours spent in the make-up chair have cultivated patience within Carson, a trait she finds valuable in her daily life.
Her friendship with Dove Cameron is something special. Unlike some co-stars who might not get along, Carson and Cameron are the best of friends.
A charming tidbit from her past – Sofia Carson once harbored a little crush on Andrew Garfield, who famously portrayed Spider-Man.
Sofia has graced the covers of renowned magazines, including the Spanish edition of People Magazine. She was also featured in Vogue, turning heads as the Disney star who left her mark on glamorous Paris Fashion Week.
Sofia is not only a gifted musician but also a capable producer, and her multi-faceted talents were on full display in the July 2022 Netflix film "Purple Hearts."
Her songwriting journey began at a young age, starting at 11, and she passionately attests that her songs are heartfelt expressions of her unique perspective.
Later Personal Life
When it comes to her romantic life, Sofia Carson has earned a reputation for keeping it well beyond the public's prying eyes. Since her rise to stardom through Disney Channel's "Descendants" franchise, there have been occasional rumours linking the actress to various significant others.
However, it appears that her real-life love life has remained largely under wraps, with her on-screen love interests often taking the spotlight. Sofia shed light on her deliberate choice to maintain privacy when it comes to her personal life back in 2022, emphasizing that this decision is intentional.
Currently, her life is about her art, the movies, and music that she's sharing with the world. She feels that her personal life isn't meant to overshadow what she does.
Despite this, Sofia's name was often associated with Manolo Gonzalez Vergara, the son of "Modern Family" star Sofia Vergara. While neither of them confirmed nor denied their relationship, fans couldn't help but speculate that their connection went beyond friendship. The sparks flew when a cozy Instagram post in December 2016 showed them snuggled up.
Rumours about their romantic involvement resurfaced in February 2018, when Manolo was seen holding Sofia in his arms while doing squats in another social media video. Nevertheless, the true nature of their connection remains unclear.
Physical Characteristics
Sofia is quite short at a height of 5ft 4ins (163cms), and currently weighs about 112lbs (51kgs). She has dark brown hair and hazel eyes.
Net Worth
As of late 2023, Sofia's net worth is conservatively estimated at an impressive $6 million, possibly closer to $10 million. Despite the confusion, it's safe to say that Sofia has impressive wealth to boast.