• Street Speed 717 is a 25 year old financial advisor, and famous YouTube star whose real name is Mike.
• He grew up in Pennsylvania and was passionate about cars and sports.
• He graduated from Penn State University with a Bachelor's degree in finance and started his YouTube career in 2015.
• His channel has garnered over 900,000 followers and 220 million views.
• He has a net worth of around $1 million and owns six cars.
 
Who is Street Speed 717?
Street Speed 717 was born on the 23th February 1994 in Pennsylvania USA. He is a 25 year old financial advisor, and famous YouTuber whose real name is Mike – surname unknown. Street Speed 717 became famous thanks to his YouTube channel which features a variety of videos about cars, driving and vehicle modification, active since 2015.
Street Speed 717 Wiki Bio: Early Life, Family, Education
Mike grew up in Pennsylvania with his mother. At a young age, he fell in love with cars when his mother bought him a couple of Hot Wheels toys, and his initial fascination with toys turned into a true passion for anything car-related. As soon as he was old enough, he bought his first car, a 92 Silverado truck, which he used to learn the basics of driving. When he was 18 years old, he decided to leave his family home and start taking care of himself.
Besides cars, Mike also had a passion for sports. He trained in wrestling throughout high school and competed locally. Having matriculated from high school, he enrolled at Penn State University, and after four years of study graduated with a Bachelor's degree in finance.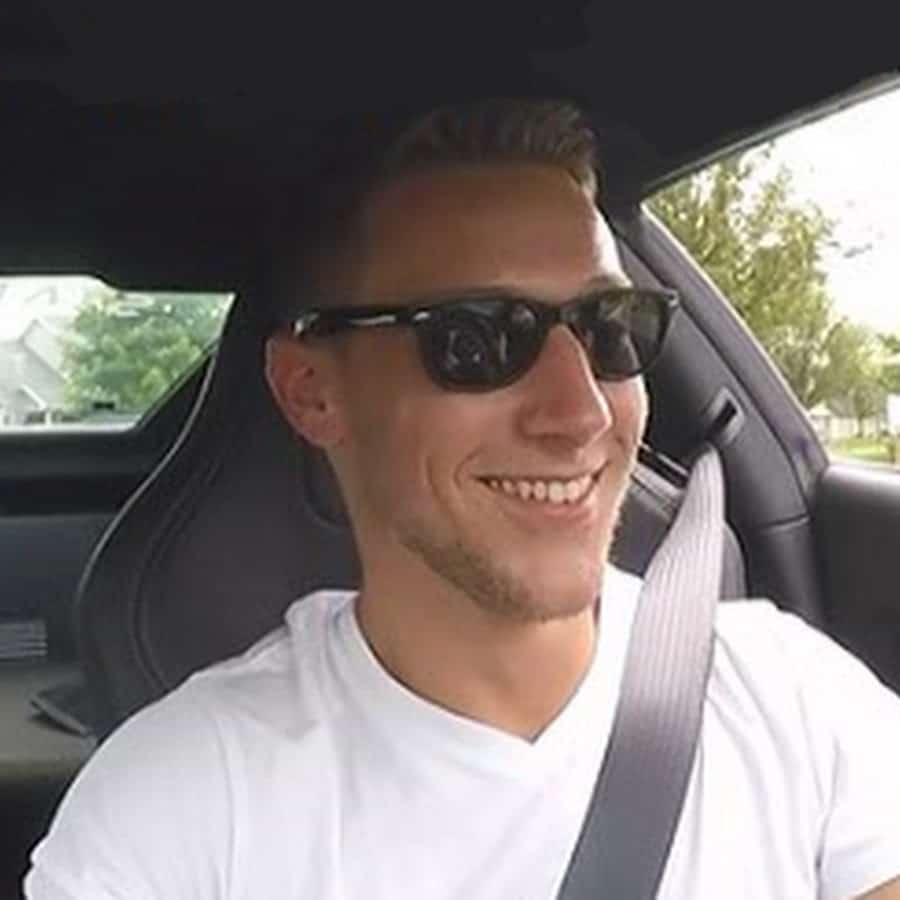 Career Beginnings
During his final year of study, Street Speed 717 landed his first job. He was offered a finance advisor position at a small private firm, which was an excellent opportunity for him to learn the ropes and progress in his career. It was also a great way for him to provide funds for his daily needs, including saving money for buying new cars. His job as a finance advisor still remains one of his main sources of income, accounting for approximately a third of his earnings.
Start of YouTube Career
Mike launched his channel in 2015 and named it "Street Speed 717". At first he had no intention of becoming a full-time YouTuber, and did not expect that his channel would reach a huge number of subscribers in the future. His first video was about the delivery of a long-awaited car – a yellow C7 Corvette – this car was one of his childhood dreams, and Mike decided to share the experience of finally acquiring it with the rest of the world. As it turned out, his sincere joyful, down-to-earth style of talking and easy-going personality attracted a solid number of viewers, resulting in almost 90,000 views of his first upload. After this, Mike realized that there was a lot of people online who shared his passion for cars, especially Corvettes, and decided to continue uploading videos, in addition to his regular job as a financial advisor.
Rise to Prominence
After his initial success, Street Speed 717 made several new videos centered on his newly-bought vehicle, however, only three months after purchase, he decided to sell his dream car and buy a new Dodge Hellcat. As a result, his channel saw a surge in the number of subscribers, and he managed to climb his way up to become one of the most popular car-related YouTubers on the platform. He gradually expanded the content of his channel to include car reviews, modification videos, and to answer questions regarding the cars and his personal life. As his fan base steadily grew, he was able to invest more and more time, as well as money, into his channel. Eventually, YouTube became an equally important part of his career as finance. The popularity of his channel enabled him to regularly buy new cars, and he now owns six of them in total, some of which are worth more than a $160,000.
Personal Life
Regarding his personal life, Street Speed 717 is currently in a relationship with a fellow YouTuber. She is a baker specializing in cakes, cookies and pastry and has a channel called "frenchies bakery". The two have been dating for several years, and Mike has featured in several of her videos. They couple currently resides together in Pennsylvania, and own three pit bulls named Piglet, Savannah and Yellow.
Boom pic.twitter.com/gu5g48JwPx

— Street Speed 717 (@Streetspe3d717) November 20, 2016
Net Worth
Street Speed 717 is not only a successful financial advisor, but also a rising YouTube star with a large number of followers. According to authoritative sources, thanks to his career in finance and the income gained from YouTube, he has acquired a net worth estimated to be around $1 million. In addition, he owns six cars, some of which cost more than $160,000.
Social Media
Street Speed 717's YouTube channel has garnered more than 900,000 followers since he started uploading in 2015; with around 750 uploaded videos, the channel has amassed more than 220 million views in total. Mike has an Instagram account too, with almost 300,000 followers, as wellas a Twitter profile with more than 10,000 fans.