• Life Below Zero is a documentary series on National Geographic Channel
• Main characters include Sue Aikens, Glenn Villeneuve, Chip and Agnes Hailstone, Andy Bassich, Jessie Holmes and Erik Salitan
• 102 episodes have been broadcasted as of 2018
• Combined net worth of the cast is estimated to be around $1.5 million
• Criticism of the show includes Alaska not being as remote or dangerous as portrayed in the show
 
What is "Life Below Zero"?
Life Below Zero is a documentary television series which follow the lives and daily activities of subsistence hunters who live in the remote areas of Alaska, and seemingly spend all their time just surviving in difficult environmental conditions, including in a temperature often below zero. The series is broadcast on National Geographic Channel and is produced by BBC.
Who Is In The Cast of "Life Below Zero"?
Speaking about the main characters of the series, these include Sue Aikens, a 54 year-old woman and the sole resident of Kavik river camp, located in Northern Alaska, and Glenn Villeneuve, a man who used to live in Burlington, Vermont until 1999, and who now resides alone in Chandlar, located 65 miles north of the Arctic Circle. Other main characters are Chip and Agnes Hailstone, a couple who has seven children and live on the Kobuk River in Noorvik. Agnes is a Native Alaskan, born in Noorvik and has family ties to "the land that extends thousands of years and knowledge". Other members of the cast are Andy Bassich, who lives on the Yukon River, Jessie Holmes and Erik Salitan.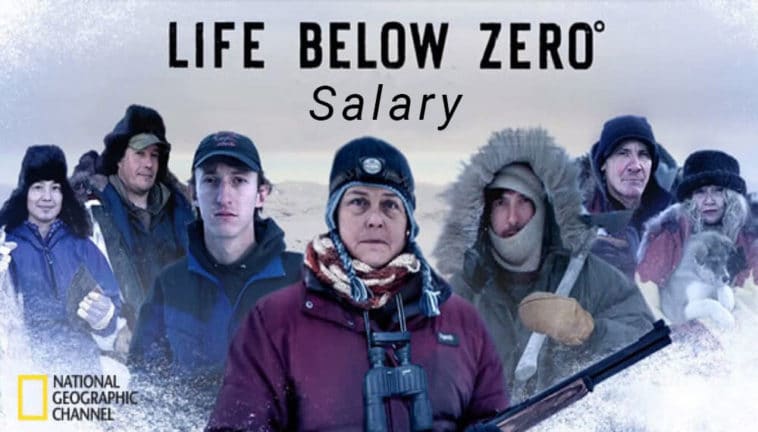 Who Died on This TV Show?
Luckily, no one from the cast as hdied, but one of its main characters, Sue Aikens, stated that the producer, Aaron Mellman "strong-armed her into a variety of hazardous scenarios", adding that the only reason why he did it was to create drama for the show. One of the incidents she mentioned was when he asked her to expose her face, despite an extremely cold windchill, because he wanted the audience to see her better.
The Hailstones
An interesting segment of the series concerns the Hailstones, Chip and Agnes, who have seven children, including their five daughters and her two sons from a previous marriage. Chip was born as Edward V Hailstone in Kalispell, Montana, in 1969, which means that he is almost 50 years old today. He spent his formative years fishing and doing other outdoor activities, which would help him in his Alaskan life in the future. He visited Alaska at the age of 19 and eventually decided to spend his life in Noorvik, where he later on met a fellow hunter, Agnes whom he would marry. When it comes to Agnes, she was born in 1972, which means that her husband is three years her senior. The couple has five daughters together, named Tinmiaq, Iriqtaq, Mary, Caroline and Qutan. Despite living in a remote part of the world, and being focused on hunting and fishing, the girls haven't neglected their education, and Iritaq matriculated from high school in 2015, furthermore continuing her education and enrolling into college. She and her sister Mary were both athletes during their time in high school. It is important to mention that Iritaq is a mom already, which make Chip and Agnes grandparents.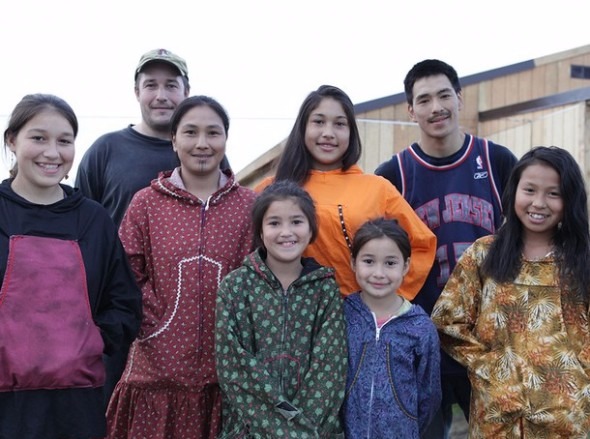 Episodes
"Life Below Zero" had its first season in 2013, and is still in the process of being filmed as of 2018. It has had 102 episodes so far, with James Franzo as the narrator. Some of the most prominent episodes include "Unfamiliar Territory", which follows Sue as she leaves Kavik for the Arctic National Wildlife Refuge. In the same episode, Glenn fells a tree near his cabin, and Agnes and three of her daughters go hunting. Other most positively reviewed episodes include "Hell and High Water" and "There Be Monsters".
Net Worth
So just how rich is the cast of "Life Below Zero"? According to authoritative sources, Sue Aikens has net worth of $500,000, whereas Agnes Hailstone has net worth of $125,000 and her husband Chip $200,000. Andy Bassich and his now ex-wife have a combined net worth of $250,000 and Glenn Villeneuve has accumulated $500,000. Their net worth has mostly been earned from their careers in making the previously mentioned documentary series.
Why is Chip in Prison?
In July 2011, the patriarch of the Hailstone family, Chip, was convicted of providing false information to police officers. He claiming that an Alaskan state trooper physically assaulted his daughter Tinmiaq. According to his interview for "Arctic Sounder", he stated that the officer held his daughter in a submissive hold after she stretched her arms towards him while talking. In addition to that, Hailstone added that trooper's actions left his family in deep fear for their lives. As the result of that, he was supposed to spend three years in prison.
Criticism
Despite the effort of the series to picture Alaska as a remote and slightly dangerous place, many have pointed out that Alaska is actually connected with roads and has WiFi as well as many other advances and appliances of the contemporary world. In addition to that, the temperature is not always below the zero, as the show claims.
Movies
Actor
| Title | Year | Status | Character |
| --- | --- | --- | --- |
| Life Below Zero | 2014-2015 | TV Series | |
Self
| Title | Year | Status | Character |
| --- | --- | --- | --- |
| Life Below Zero | 2013-2015 | TV Series | Himself |
Source:
IMDb
,
Wikipedia