• Tyler Trainwreckstv is a Twitch live streamer, best known for streaming popular games like "Halo", "Call of Duty", and "World of Warcraft".
• His net worth is estimated to be over $1 million.
• He was an avid soccer player as a youth and part of the Olympic Development Program of his state.
• He streams a variety of games, including auto battler games and "PlayerUnknown's Battlegrounds".
• He is in a relationship with former streamer Kayla, and is active on social media platforms such as Twitter and YouTube.
 
Who is Trainwreckstv?
Tyler – surname unknown – was born on 20 December 1990, in Austin, Texas, USA, and is a Twitch live streamer, best known for streaming numerous popular games on the platform including "Halo", "Call of Duty", and "World of Warcraft". He has gained hundreds of thousands of subscribers on the platform, and is also known for his in-real-life (IRL) streams.
The Wealth of Trainwreckstv
How rich is Trainwreckstv? As of mid-2019, sources inform us of a net worth that is over $1 million, earned through a successful career as a streamer. He is considered one of the highest paid streaming personalities on the platform, and earns at least $10,000 in donations each month. As he continues his endeavors, it is expected that his wealth will also continue to increase.
Early Life and Education
There is very limited information about Trainwreckstv's life prior to his rise to fame online, as he has not shared a lot about his family and his life during his youth. He grew up as an only child, and at a young age showed a lot of potential for the sport of soccer, playing at five years of aged and developing his skill over the years, becoming a member of his high school team.
Everyone who hates me: "TrAiN wAs A BuLlY & JoCk iN HiGhScHooL"

Me: pic.twitter.com/NtT6DUX2Gp

— Trainwreck (@Trainwreckstv) May 24, 2019
He even became a part of the Olympic Development Program of his state, in which the best athletes train to become potential candidates for the Olympic team. While he was unsuccessful in that regard, he gained a lot of experience from his involvement. After matriculating from high school, he took up courses in Analytic Philosophy and Biochemistry, though he did not specify the university he studied in, but spent most of his youth in Scottsdale, Arizona.
Twitch Career
In 2015, Trainwreckstv discovered the potential for a career while playing video games, through the online platform Twitch. The platform began in 2011 as a spin-off from the general streaming platform Justin.tv, but focused on live streaming video games. It later surpassed its predecessor ,with the former shutting down to give more focus to the rising fame of Twitch. The platform has become the main source of broadcasts of eSports competitions, and has recently implemented other types of streaming, such as IRL streams on which the streamer usually chats or communicates with viewers.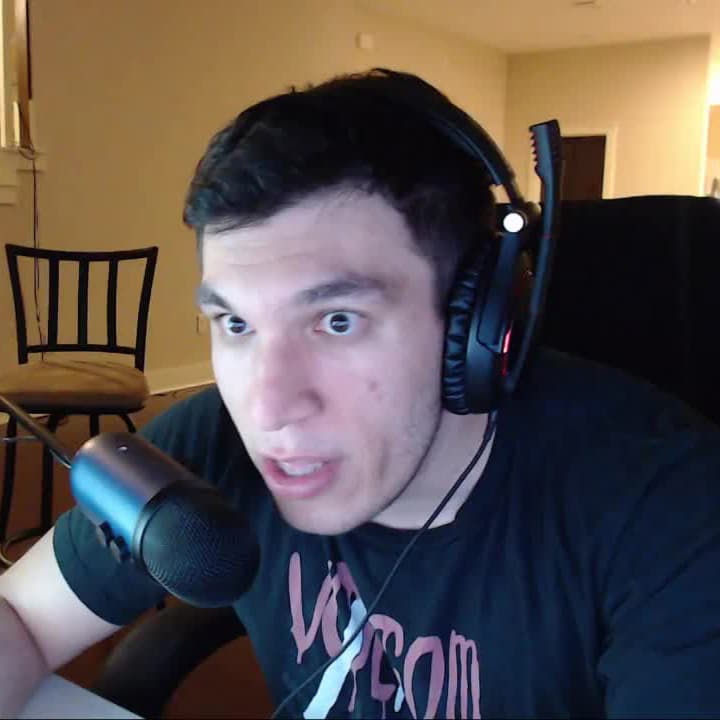 The website has become highly popular, becoming the fourth largest source of internet traffic in the US. The service was acquired in 2014 by Amazon for $970 million, and was later integrated with the company's subscription service called Amazon Prime. Twitch also acquired Curse, which allowed streamers to receive commissions through sales of the games they play. Late in 2018, the website reported having over 15 million users active on the website daily. They also have over 2.2 million broadcasters, and an average of a million concurrent users.
Twitch Content
Like most popular streamers, Trainwreckstv isn't focused on a particular game, but instead plays a variety depending on his interest and offers made by gaming companies. In recent months he's been playing a lot of auto battler games, which stemmed from a popular mod of "Dota 2" called "Dota Auto Chess". He plays the "League of Legends" version of the auto battler called Teamfight Tactics (TFT), which was launched in 2019. In the game, eight players draft from a pool of powerful champions, deploy them on the board and then battle to try and become the last player standing.
In recent months, he's also been doing a lot of chatting, and in real life streams. He mostly does it to communicate with his fans, viewing memes, videos, websites, and just interacting in general. He also hosts a podcast through his streams, which is a collaboration with other popular streamers. Another game he plays a lot is "PlayerUnknown's Battlegrounds", an online multiplayer battle royale game, in which 100 players parachute onto an island to try and find equipment to battle with others, while avoiding getting killed. Over time, the play area gets reduced, leading to limited space and a higher chance of confrontations.
Personal Life and Social Media
For his personal life, it is known that Trainwreckstv is in a relationship with former streamer and social media personality Kayla, also named Felissetv. She is known for streaming various popular multiplayer games such as "Overwatch", but was banned from Twitch a few years ago due to toxic behavior. Since then, she's mostly been in the background supporting Trainwreckstv though she has appeared in a few of his streams from time to time.
Dude destroyed Mizkf in a tournament. Honestly the biggest fan of this guy. Esports legend

Ook ook pic.twitter.com/lPLb62hVsk

— Rich Campbell (@RichWCampbell) July 2, 2019
Similar to numerous popular Twitch streamers, he is highly active online through accounts on popular social media websites. He is particularly active on the website Twitter on which he posts his daily thoughts on a regular basis – he is known for being active when it comes to the policies of Twitch, and the issues regarding many of its popular streamers. He also posts his progress in Teamfight Tactics while also making comments regarding some of his favorite shows, games, and the like. He also has an account on the website YouTube, on which he posts highlights of his streams as well as episodes of his live streamed podcast. The account has gained almost 40,000 subscribers, and is a means for him to gain additional income, aside from streaming.
,
Wikipedia