• Ty Pennington is an American television personality, artist, host, author and philanthropist.
• Born Gary Tygert Burton, he changed his surname to Pennington after his mother remarried.
• His career started with modelling and set design before his breakthrough in 2000 with the TV show "Trading Spaces."
• He has his own line of furniture for Sears, as well as two books and a quarterly magazine.
• He has an estimated net worth of $12 million, and is in a relationship with his long-term girlfriend Andrea Bock.

Known for movies
Short Info
| | |
| --- | --- |
| Date Of Birth | October 19, 1964 |
| Fact | Enjoys playing soccer. |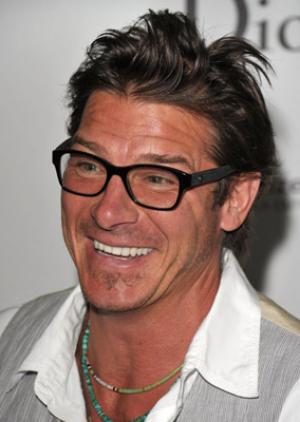 Who is Ty Pennington?
Born Gary Tygert Burton on the 19th October 1964, Ty Pennington is an American television personality, artist, host, author and philanthropist, who became famous for his TV shows "Trading Spaces" and "Extreme Makeover: Home Edition."
Ty Pennington's Childhood and Early Life
Born in Atlanta, Georgia, Pennington is the son of Yvonne Burton who was a school psychologist, and who divorced from his father at a very young age. He and his brother Wynn lived with their mother for several years, until their mom remarried and they were adopted by their stepfather, so changing their surnames to Pennington.
Pennington attended Sprayberry High School in Marietta, Georgia, and later enrolled at Kennesaw State University, majoring in art and history. Although he always had a passion for designing and construction, it took him awhile before finally transferring to the Art Institute of Atlanta, from where he graduated with a degree in Graphic Design.
Ty Pennington's Career and Road to Fame

Pennington's career started even before he finished college, working as a model to finance his studies. He was able to land print ads for brands including Swatch, Sprite, and J. Crew, and also appeared in various TV commercials for Bayer, Levi's Diet Coke, and Macy's. His modelling job took him to various countries too, and he lived briefly in countries including Japan, Italy, Thailand, Canada and Germany.
After studying, Pennington started working as a set designer, working on the movie "Leaving Las Vegas," but his real breakthrough came in 2000, when he became part of the series "Trading Spaces." The show appeared in The Learning Channel or TLC, in which a group of professional designers and tradespeople team up and make-over homes of various families. The show became a huge hit, and Pennington as one of the carpenters also gained a huge following, partly because of his personality and good looks. The show's success helped catapult his career to its heights, and add significantly to his net worth.
Spring is seriously almost here! Is everyone contemplating your warm weather projects? I'm working on a new #specialproject stay tuned, Lapolla Industries, Inc. #sponsored

Posted by Ty Pennington on Wednesday, March 7, 2018
In 2003, Pennington left "Trading Spaces" and joined ABC's new show "Extreme Makeover: Home Edition". He was selected as the show's leader and host, leading a design team to help make-over a home of a deserving family all in under seven days. The show was only originally planned to be a 13-part special, but due to its huge success it lasted for nine seasons, ending in 2011. The show's success made him a household name, and led to other projects, helping his wealth tremendously.
After the latter success, Pennington appeared in various television shows, including "The Revolution", "On the Menu", and "American Diner Revival." It was also recently reported that he and the former cast of "Trading Spaces" are already on board to create a revival of the show, that will be aired on TLC in 2018.
Ty Pennington Various Business Endeavours

Aside from a successful career in front of the cameras, Pennington is first and foremost a designer. His first company was Furniture Unlimited, full of products he helped create and which is based in Atlanta and Los Angeles. After gaining a following through his television shows, he also partnered with Sears and created his own line of furniture for the company called Ty Pennington Style, designing a variety of items including beddings, furniture, bath accessories, tabletop items and other home decors. His success in decorating also helped immensely in his net worth.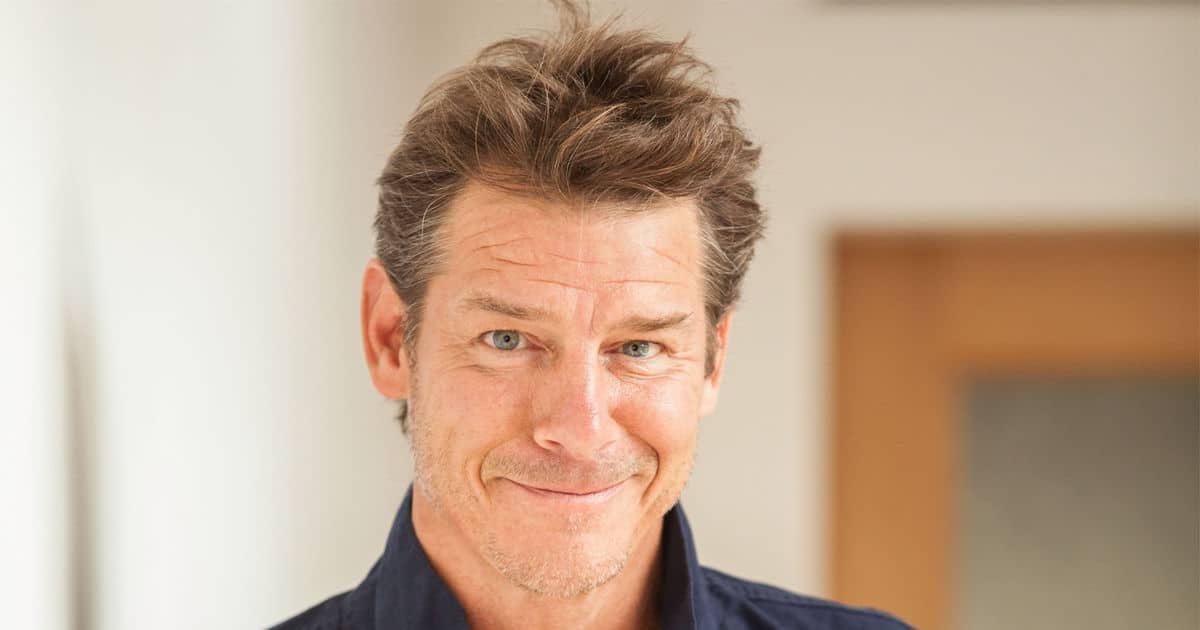 Pennington has also tried his hand at writing, and in 2003 published his first book "Ty's Tricks: Home Repair Secrets Plus Cheap and Easy Projects to Transform Any Room." He also had a quarterly magazine called "Ty Pennington at Home" that was first published in May 2007. His second book "Good Design Can Change Your Life: Beautiful Rooms, Inspiring Stories" was published in 2008, and the sales of his magazine and books has also helped in his wealth.
Ty Pennington's Net Worth
As of early 2018 and based on authoritative sources, Pennington's net worth is $12 million, acquired from his years working as a television show host, designer and author. His partnership with various brands has also helped in his wealth.
Ty Pennington's Personal Life
Pennington is not married, but is a relationship with his long-term girlfriend Andrea Bock.

When Pennington was 17, he was diagnosed with attention deficit hyperactivity disorder (ADHD), his experience with which he actively shares in his interviews.
General Info
| | |
| --- | --- |
| Full Name | Ty Pennington |
| Date Of Birth | October 19, 1964 |
| Height | 1.83 m |
| Profession | TV Personality, Television producer, Presenter, Carpentry, Actor, Designer |
| Education | Atlanta College of Art, The Art Institute of Atlanta, Kennesaw State University |
| Nationality | American |
Family
| | |
| --- | --- |
| Parents | Yvonne Burton |
| Siblings | Wynn Pennington |
| Partner | Andrea Bock, Andrea Bock |
Accomplishments
| | |
| --- | --- |
| Awards | Primetime Emmy Award for Outstanding Reality Program |
| Nominations | Critics' Choice Television Award for Best Reality Show Host, Teen Choice Award for Choice TV Male Reality Star, Teen Choice Award for Choice TV Personality: Male |
| Movies | The Adventures of Ociee Nash |
| TV Shows | On the Menu, Extreme Makeover: Home Edition, The Revolution, Trading Spaces, Extreme Makeover: Home Edition: How'd They Do That? |
Social profile links
Quotes
| # | Quote |
| --- | --- |
| 1 | I was the kid who was drawing on tables or removing the legs of furniture. When I was handed a hammer, my first project was building a three-story tree house. My dad was a musician; I didn't get it from him. I'm self-taught. My first job in construction paid my way through art school. I was building to pay my bills. |
| 2 | [Who has won two Emmies for Outstanding Reality Program and two People's Choice Awards]: Yes, I get swarmed. It depends on the town but it is nice to be loved. They watch Extreme Makeover and I'm an okay human being. It's about the joy of doing things for others. The show is about family, about America and about these random acts of kindness that can restore your faith in people. We're a life-improvement as opposed to a home-improvement show. We've been on for six seasons and we're still popular. I think we all want to believe there is hope; that a community will rally behind you. We all know someone who has been through something terrible and you give somebody a second chance. It's a reward for giving back when you see real people with families and kids and you put yourself on hold. It might be the neighbour next door helping you out instead of them locking their door and being frightened. It makes you believe that mankind is a bit better than you thought. |
| 3 | [When he was doing Trading Spaces (2000) at the time]: It was in 2000. I learned to work with next to nothing. We have $20 to build three pieces. I was comedic on camera and was very popular. It was the U.S. version of (the British series) Changing Rooms and I'm the American Handy Andy. |
| 4 | [Speaking on the terrible devastation of New Orleans after Hurricane Katrina]: If you lose the sounds coming out of New Orleans, you lose part of the American language. I realize we're just a TV show, but we feel we have a real obligation to let these people know we haven't forgotten about them, that we'll do whatever we can to make things right. |
| 5 | [Of his own disability]: I know what's it's like to grow up with ADHD and how important it is for parents, caregivers and patients, to have access to accurate information. I loved being part of ADHD Experts on Call last year and I am excited about the many people we will impact this year. I hope that by working with all of these great people and sharing how support and treatment has made a difference in my life, I'll help other kids and families understand that there are people out there ready to help them and that it's possible to live a productive life with ADHD." |
| 6 | We had to wait until FEMA and the government said we could come in. I was not prepared for what I saw down there. When you see it firsthand, it looks like Hiroshima. ... We were hoping we could go down and help out where it would affect a lot of people: churches, community centers. |
| 7 | [About Extreme Makeover: Home Edition (2003)] The one thing about our show is some pretty incredible things can happen when people come together and help people in need |
| 8 | [In an E! Interview]: I would strip down naked, and swing from the blinds in my classroom as a child. |
| 9 | [Of his arrest for drunk driving]: I made an error in judgment. We all make mistakes, however this is about accountability. Under no circumstances should anyone consume alcohol while driving. I could have jeopardized the lives of others and I am grateful there was no accident or harm done to anyone. |
| 10 | [on his absolution]: This was my wake-up call. I also want to apologize to my fans, ABC Television and my design team for my lapse in judgment and the embarrassment I have caused. |
Facts
| # | Fact |
| --- | --- |
| 1 | Ty Pennington was arrested early May 5 2007 for driving with a blood-alcohol level above the 0.08 per cent limit and driving under the influence of alcohol. A judge placed Pennington on three years' probation, restricted his driving privileges for 90 days and ordered him to participate in a 90-day alcohol program and attend a Mothers Against Drunk Drivers meeting. Ty pleaded no contest Friday in a misdemeanor drunken driving case. |
| 2 | Appeared on the cover of Sassy Magazine with his then-girlfriend, fellow model "K. Ring" way back in the 90s. |
| 3 | Enjoys playing soccer. |
| 4 | Had emergency surgery for acute appendicitis on Jan. 15, 2005, in Atlanta, Georgia, but continued to work on Extreme Makeover: Home Edition (2003) from his hospital bed, via phone and email. |
| 5 | Appeared in an episode of TLC's "A Makeover Story (2000)" with co-carpenter Amy Wynn Pastor, in preparation for their presenting an Emmy in 2002. |
| 6 | Auditioned for "Trading Spaces (2000)" with designer Frank Bielec. |
| 7 | One of People Magazine's "Top 50 Bachelors" (2002) |
Pictures
Movies
Actor
| Title | Year | Status | Character |
| --- | --- | --- | --- |
| Ty's Great British Adventure 2011 | 2011 | TV Movie | |
| Wow! Wow! Wubbzy! | 2009 | TV Series | Ty Ty The Tool Guy |
| Wild Card | 2004 | TV Series | Trey |
| The Adventures of Ociee Nash | 2003 | | Wilbur Wright |
Producer
| Title | Year | Status | Character |
| --- | --- | --- | --- |
| Don't Get Tagged by Human Trafficking | 2016 | Short producer | |
| Great Big American Auction | 2011 | TV Movie producer | |
| Ty's Great British Adventure 2011 | 2011 | TV Movie executive producer | |
| Ty's Great British Adventure | 2008 | TV Series executive producer | |
Miscellaneous
| Title | Year | Status | Character |
| --- | --- | --- | --- |
| Leaving Las Vegas | 1995 | set production assistant | |
Thanks
| Title | Year | Status | Character |
| --- | --- | --- | --- |
| Dreams Come True: A Celebration of Disney Animation | 2009 | TV Movie documentary acknowledgment | |
Self
| Title | Year | Status | Character |
| --- | --- | --- | --- |
| Rachael Ray | 2007-2016 | TV Series | Himself |
| Join or Die with Craig Ferguson | 2016 | TV Series | Himself - Special Guest |
| American Diner Revival | 2015-2016 | TV Series | Himself - Co-Host |
| Today | 2015 | TV Series | Himself |
| On the Menu | 2014 | TV Series | Himself - Host |
| Growing America: A Journey to Success | 2014 | TV Series documentary | Himself - Host |
| Good Morning America | 2011-2014 | TV Series | Himself - Guest |
| Makeover Manor | 2013 | TV Series | Himself |
| Big Morning Buzz Live | 2013 | TV Series | Himself |
| Extreme Makeover: Home Edition | 2003-2012 | TV Series | Himself - Host / Himself |
| The Revolution | 2012 | TV Series | Himself - Co-Host |
| I Get That a Lot | 2012 | TV Series | Himself |
| Great Big American Auction | 2011 | TV Movie | Himself |
| Take Two with Phineas and Ferb | 2011 | TV Series | Himself |
| Jimmy Kimmel Live! | 2005-2011 | TV Series | Himself |
| The 44th Annual CMA Awards | 2010 | TV Special | Himself |
| The Wendy Williams Show | 2010 | TV Series | Himself |
| Inside the Box with Ty Pennington | 2010 | TV Series | Himself |
| Dreams Come True: A Celebration of Disney Animation | 2009 | TV Movie documentary | Himself |
| Entertainment Tonight | 2007-2009 | TV Series | Himself |
| Biography | 2008 | TV Series documentary | Himself |
| The Oprah Winfrey Show | 2005-2008 | TV Series | Himself |
| Nickelodeon Kids' Choice Awards '07 | 2007 | TV Special | Himself |
| Elmo's Christmas Countdown | 2007 | TV Movie | Himself |
| Ellen: The Ellen DeGeneres Show | 2004-2007 | TV Series | Himself |
| The View | 2004-2007 | TV Series | Himself |
| Trading Spaces | 2000-2007 | TV Series | Himself - Carpenter / Himself |
| Infanity | 2007 | TV Series documentary | Himself |
| The Nickelodeon Kids' Choice Awards 2007 | 2007 | TV Special | Himself |
| Wild Hogs | 2007 | | Himself |
| The Tonight Show with Jay Leno | 2006-2007 | TV Series | Himself |
| Walt Disney World Christmas Day Parade | 2006 | TV Special | Himself |
| Forbes Celebrity 100: Who Made Bank? | 2006 | TV Movie | Himself |
| CMT: The Greatest - Sexiest Southern Men | 2006 | TV Special | Himself |
| The 32nd Annual People's Choice Awards | 2006 | TV Special documentary | Himself |
| Extreme Makeover: Home Edition - How'd They Do That? | 2005 | TV Series | Himself - Host |
| The 31st Annual People's Choice Awards | 2005 | TV Special | Himself - Winner |
| 101 Reasons the 90's Ruled | 2004 | TV Movie documentary | Himself |
| The Sharon Osbourne Show | 2003 | TV Series | Himself |
| Hollywood Squares | 2003 | TV Series | Himself |
| The Wayne Brady Show | 2003 | TV Series | Himself |
| Exhausted | 2002 | TV Movie | Himself - Host |
Awards
Won Awards
| Year | Award | Ceremony | Nomination | Movie |
| --- | --- | --- | --- | --- |
| 2006 | Primetime Emmy | Primetime Emmy Awards | Outstanding Reality Program | Extreme Makeover: Home Edition (2003) |
| 2005 | Primetime Emmy | Primetime Emmy Awards | Outstanding Reality Program | Extreme Makeover: Home Edition (2003) |
Nominated Awards
| Year | Award | Ceremony | Nomination | Movie |
| --- | --- | --- | --- | --- |
| 2011 | Critics' Choice TV Award | Critics Choice Television Awards | Best Reality Show Host | Extreme Makeover: Home Edition (2003) |
| 2007 | Primetime Emmy | Primetime Emmy Awards | Outstanding Reality Program | Extreme Makeover: Home Edition (2003) |
| 2005 | Teen Choice Award | Teen Choice Awards | Choice TV Personality: Male | |
| 2004 | OFTA Television Award | Online Film & Television Association | Best Host of a Game, Competition or Reality Show | Extreme Makeover: Home Edition (2003) |
| 2004 | Teen Choice Award | Teen Choice Awards | Choice Reality/Variety TV Star - Male | Extreme Makeover: Home Edition (2003) |
Source:
IMDb
,
Wikipedia