• Jesse Wellens was born on 25th September 1982 in Philadelphia, Pennsylvania USA.
• He is a YouTube personality, vlogger, prankster, film producer and former US Air Force member.
• He is best known for his YouTube channel PrankvsPrank, which has over 10.5 million subscribers and more than two billion views.
• He also has a vlog channel with Jeana named BFvsGF, which has over 9.3 million subscribers and more than 2.8 billion views.
• His net worth is estimated at over $5 million.

Short Info
| | |
| --- | --- |
| Fact | Jesse talks with a jersey accent. |

Who is Jesse Wellens?
Jesse Michael Wellens was born on the 25th September 1982, in Philadelphia, Pennsylvania USA, and is a YouTube personality, vlogger, prankster, who is probably best recognized for running his own YouTube channel under the username PrankvsPrank, on which he posts a variety of videos. He is also known as a film producer.
Early Life and Education
When it comes to speak about his early life, Jesse spent his childhood in Philadelphia, where he was raised along with two siblings by his father, Steve Wellens, and his mother, Stella Hayes Wellens. Regarding his education little is known by the public, except that from early childhood, Jesse was a troublemaker, and later while in high school, he was kicked out at the age of 16; however, he still managed to matriculate.
Hahah I found this old pic of me… I was rocking the lines in my hair way back in the day. Suck on that Kanye.

Posted by Jesse on Wednesday, August 4, 2010
PrankvsPrank
Prior to becoming a famous YouTube personality, Jesse spent six years serving in the US Air Force. In 2005, he started dating Jennifer 'Jeana' Smith, who was already known as a YouTube star, so she had a huge influence on him launching a YouTube channel under the username PrankvsPrank in 2009. Their first video was the cinnamon challenge, and after attracting the attention of the public, it sparked a series of similar videos, which encouraged them to continue with their work.
Little by little they were becoming more popular, and with such videos as "GIRLFRIEND CAUGHT CHEATING PRANK", which now has more than 50 million views, and "HOT PEPPER EXTRACT PRANK", which has around 42 million views, secured their place in the YouTube community, adding a considerable amount to their net worth too. Within a couple of years of the inception of the channel, USA Today rated them as YouTube's best pranksters, while in 2015 they received the Streamy Award for the Best Prank Show, and the following year won the Shorty Award for the Best YouTube Ensemble. Unfortunately, the couple broke up in 2016, and since then Jesse has been the only admin of the channel, and changed the name of it to Jesse. He currently has more than 10.5 million subscribers, and has attracted more than two billion views.
BFvsGF
Apart from their PrankvsPrank channel, in 2009 Jesse started another channel with Jeana named BFvsGF, which is more like a vlog channel. As their popularity grew, they now have more than 9.3 million subscribers, and their productions viewed more than 2.8 billion times, which has enormously increased Jesse and Jeana's net worth. After their break-up, Jeana continued to run this channel, and upload videos.
Other Ventures
To speak further about Jesse's career, he is also known as a film producer of a number of short films, based out of Venice Beach, California – he currently resides in New York City. Other than that, Jesse as halso tried himself as a musician, releasing the rap single "Cookie Dance" under the nickname 'Chip Chocolate' in 2013, increasing further his wealth as it entered charts in the UK and Sweden.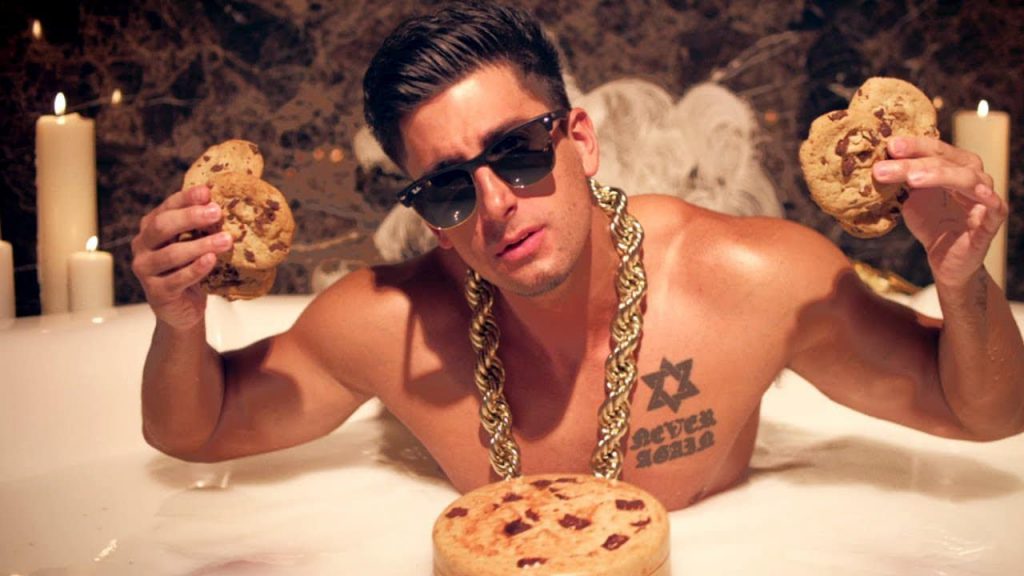 Jesse Wellens Net Worth
His career started in 2009 when he launched his YouTube channel, so he has been an active member of the entertainment industry, primarily known as a social media personality, since then. So, if you ever wondered how rich Jesse Wellens is, it has been estimated by authoritative sources that the total size of his net worth is over $5 million, accumulated through his successful YouTube channel, but also through other ventures, such as film production.
Sometimes you find yourself in the middle of nowhere, and sometimes, in the middle of nowhere, you find yourself. pic.twitter.com/uyYliBl0ii

— Jesse (@Jessewelle) September 5, 2018
Relationship with Jeana and Affair
Regarding Jesse's personal life, as we already mentioned he dated Jeana between 2005 and 2016. He has been single since breaking up with her and he is focused on his solo career. While they were dating, there was a rumor that Jesse cheated on Jeana with Kristina Askerova, who is also known as a social media star, but neither of them confirmed it.
Marriage, Daughter and Other Details
Nonetheless, before meeting Jeana and while he was serving in the Air Force, Jesse was briefly married to a girl whose named has not been revealed to the media. Moreover, there is also a rumor that he has a daughter, who was given up for adoption; he's stated that he knows her name and is currently trying to find her. In 2015, his mother Stella committed suicide, after a decade suffering from depression.
Still a beach bum… pic.twitter.com/HHhKsCkvjM

— Jesse (@Jessewelle) August 5, 2018
Appearance, Vital Statistics, Tattoo
Speaking about his appearance, Jesse Wellens is apparently a handsome young man, with short dark brown hair and dark brown eyes. He has a muscular body, and is 5ft 11ins (1.80m) tall, while his weight is reputed to be around 165lbs (75kgs). He also has several tattoos on his arm, which represent his mother's picture.
Social Media Presence
In addition to his involvement in the entertainment industry as a popular YouTube star, Jesse is also active across social media sites. He has an official Instagram account on which he has more than 2.2 million followers, as well as an official Twitter account, having more than 1.4 million followers. He also runs his own Facebook page.
Facts
| # | Fact |
| --- | --- |
| 1 | Jesse talks with a jersey accent. |
| 2 | Jesse once pulled a cheating prank of Jena with known YouTube star Jenna Marbles. |
| 3 | Jesse has a blog channel on YouTube with his girlfriend Jena on YouTube BfVsGf. |
| 4 | There are two cookie dance songs about Jesse in which in one he and Jena created together as well as a music video. |
| 5 | Jesse also has an alter ego Chip Chocolate which spawned from his cookie dance he does whenever he gets cookies. |
| 6 | Came up with their "this is cool" catch phrase in Vlog wearing sun glasses. He called the sun glasses "Dope Fresh". |
| 7 | Has two cats named Nylah and Bamboo or Ni Ni and Bambino. |
| 8 | Jesse has been with his girlfriend since he served in the Army, Jena. Also known for her role in their couple prank videos Prank Vs Prank or PVP on YouTube. |
| 9 | Jesse also has a side channel Down Range Gaming where he plays video games and tells old army stories. |
| 10 | Jesse received his nickname Rocky when he served in the United States army. |
Movies
Actor
| Title | Year | Status | Character |
| --- | --- | --- | --- |
| Bob Thunder: Internet Assassin | 2015 | | Jesse Wellens / Prank vs Prank |
| Fight of the Living Dead | 2015 | TV Series | |
| BlackBoxTV | 2013 | TV Series | Jesse |
Director
| Title | Year | Status | Character |
| --- | --- | --- | --- |
| BlackBoxTV Pranks | 2013 | TV Series 1 episode | |
Writer
| Title | Year | Status | Character |
| --- | --- | --- | --- |
| BlackBoxTV Pranks | 2013 | TV Series 1 episode | |
Producer
| Title | Year | Status | Character |
| --- | --- | --- | --- |
| BlackBoxTV Pranks | 2013 | TV Series executive producer - 1 episode | |
Self
| Title | Year | Status | Character |
| --- | --- | --- | --- |
| Vlogumentary | 2016 | Documentary post-production | Himself |
| YouTubers React | 2013-2015 | TV Series | Himself |
| Katie Chats | 2013 | TV Series | Himself |
| Access Hollywood | 2013 | TV Series | Himself - Prank Vs Prank |
| Rude Tube | 2009 | TV Series | Himself |
Archive Footage
| Title | Year | Status | Character |
| --- | --- | --- | --- |
| Epic Rap Battles of History | 2013 | TV Series short | King Leonidas |
Source:
IMDb
,
Wikipedia