• Ryan Higa is a popular YouTuber and musician known under the name "nigahiga".
• He was born on June 6th, 1990, in Hilo, Hawaii, of part-Japanese ancestry.
• He started his YouTube channel while in high school, and gained fame due to his comedy videos.
• He is now the 21st most subscribed channel on YouTube, with more than 20 million subscribers.
• Ryan is in a relationship with model and actress Arden Cho, and has an estimated net worth of $10 million.

Known for movies
Short Info
| | |
| --- | --- |
| Net Worth | $2 million, $2 million |
| Date Of Birth | June 6, 1990 |
| Fact | During filming of the Fruit Ninja sketch on his video Dear Ryan - Army of Lamps, Higa was hit harder than anticipated by a watermelon causing the sword he was holding to slam into his nose. Rushed to hospital, Higa was taken to the emergency room to receive stitches and medical attention. |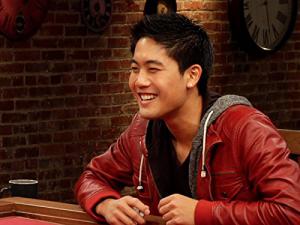 Who is Ryan Higa?
Ryan Higa is a popular YouTuber, who is also known under the name nigahiga – also the title of his YouTube channel. Born on the 6th June 1990, in Hilo, Hawaii, he came to prominence thanks to his comedy videos such as "How to be Ninja", "How to be Gangster", and "The iPod Human", all of which have now attracted more than 40 million views.
Early Life, Family, and Education
Ryan, of part-Japanese ancestry, grew up in his hometown with his older brother Kyle. In order to bring his ancestry closer to himself, Ryan competed in judo during his early years, and has obtained a black belt. Once in Waiakea High School, Ryan started wrestling for the school team; he matriculated in 2008.
Career Beginnings
Even while in high school, Ryan started his YouTube channel, and with his friend, Sean Fujiyoshi began uploading videos of the two lip-syncing to popular songs of the time. The two quickly became an internet sensation, incorporating new ideas into their videos. Unfortunately, the two got into a controversy over copyright violations in late 2008, so in January 2009, nigahiga channel was suspended, and many of the videos were removed. He managed to recover his channel, but had problems with his most popular videos "How to be Gangster", and "How to be Emo", as they were on and off the network several times before they were back online for good in the spring of 2012.
Guess Im the only one concerned that we got 30 min to get frm terminal 1 to 7. We havent even gotten off the plane ? pic.twitter.com/cSebG7aH7H

— Ryan Higa (@TheRealRyanHiga) November 17, 2015
Rise to Prominence
He moved to Las Vegas in 2010, where he studied nuclear medicine at the University of Nevada. Although he started university studies, Ryan didn't move away from his career as a YouTuber, and since then has worked with other popular YouTubers, while also starting a production company – Ryan Higa Production Company – and still working with Sean, who is mainly responsible for creating content for the channel. Ryan's channel is now the 21st most subscribed channel on YouTube, with more than 20 million subscribers, while his videos have been viewed more than 3.5 billion times, which has added a considerable amount to his net worth.
An Accomplished Filmmaker
Ryan has also written, directed and produced several films, including "Ryan and Sean's Not So Excellent Adventure" (2008), on which Richard Van Vleet was credited as producer and director, then "Ninja Melk", a short film released in 2009, and "Agents of Secret Stuff" (2010), the success of which also contributed to his net worth.
Famed Musician
Ryan is a man of many talents – aside from acting and writing, Ryan is also a talented musician; back in 2016 he started a K-pop band with David Choi, Jun Sung Ahn, Phillip Wang  and Justin Chon, named Boys Generally Asian, or BgA. So far, they have released two singles " Dong Saya Dae", and "Who's It Gonna Be".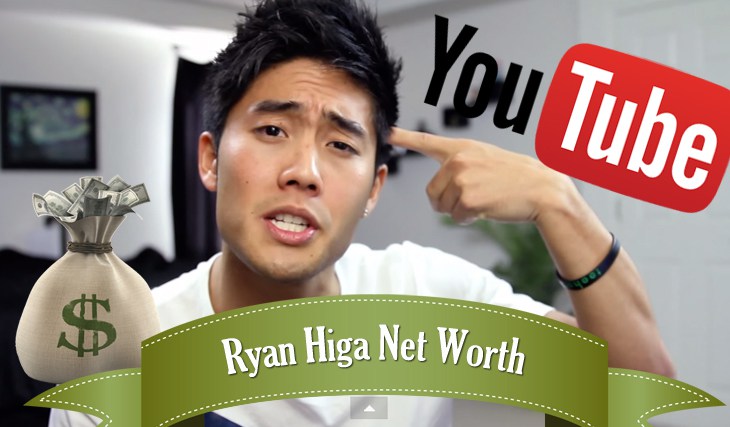 Do You Know How Rich Successful Youtuber Ryan Higa Is?
Though he has faced a number of problems since starting his career, Ryan has managed to beat all the controversies surrounding him, and is now an acclaimed YouTuber, and filmmaker as well. So, have you ever wondered how rich Ryan Higa is, as of mid- 2018? According to authoritative sources, it has been estimated that Higa's net worth is as high as $10 million, accumulated just since 2012.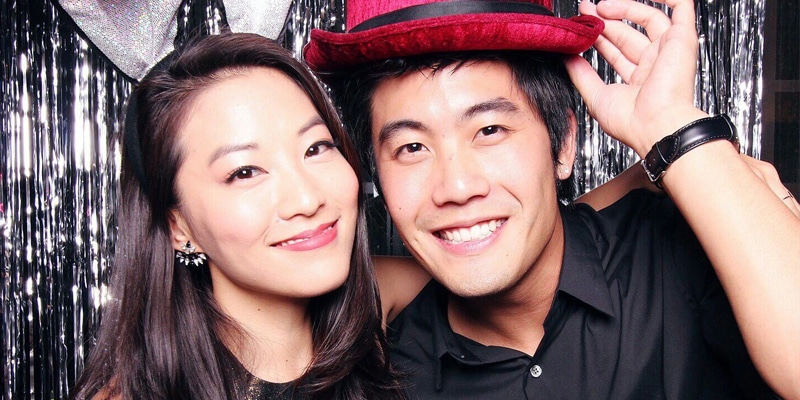 Do You Know About Ryan Higa's Personal Affairs, Dating, Girlfriend, Kid, Wife?
When it comes to his personal life, Ryan is focused on keeping things hidden from public eyes, however, the media has managed to discover a few details about his private life. According to sources, Ryan has been in a relationship with a girl named Arden Cho, a model and actress, since 2016. Previously, he was in a romantic relationship with Tarryn Nago from 2006 until 2010, and with Andrea Thi during 2010.
Ryan Higa Body Measurements
Are you interested in Ryan's height and weight? If you are, read it all about it in this chapter. Ryan stands at 5ft 8ins, which is equal to 1.73m, while he weighs 152lbs or 69kg. His hair is black and his eyes are brown.
Is Ryan Higa on Social Media?
In addition to his extremely successful YouTube career, Ryan is also active on social media platforms, including Facebook, Instagram and Twitter, on which he has over six million followers. He has primarily used social media to promote his work and become even closer to his most loyal fans. His official Facebook page has more than two million fans, while on Instagram, Ryan has been followed by over 2.6 million. Ryan is no stranger to Twitter either, on which he has a fan base of two million. Many of Ryan's tweets have gone viral, such as his video "Dancing Without Moving!?, among many other posts, all of which you can see on his official page. So, if you aren't already a fan of this successful comedian, filmmaker and musician, then this is a fantastic opportunity for you to become one, just follow the links to his official pages.
General Info
| | |
| --- | --- |
| Full Name | Ryan Higa |
| Net Worth | $2 million, $2 million |
| Date Of Birth | June 6, 1990 |
| Place Of Birth | Hilo, Hawaii, United States |
| Height | 1.74 m, 1.74 m, 1.73 m |
| Profession | Screenwriter, Comedian, Film producer, Actor, YouTuber, Screenwriter, Comedian, Film producer, Actor, Actor, YouTuber, Comedian, Film producer, Screenwriter |
| Education | University of Nevada, Las Vegas, Waiakea High School, University of Nevada, Las Vegas, Waiakea High School, University of Nevada, Las Vegas, Waiakea High School |
| Nationality | American, American, American |
Family
| | |
| --- | --- |
| Parents | Wendell Higa, Luci Higa, Wendell Higa, Luci Higa, Luci Higa, Wendell Higa |
| Siblings | Kyle Higa, Kyle Higa, Kyle Higa |
Accomplishments
| | |
| --- | --- |
| Awards | Shorty Award for Humor, Shorty Award for Humor, Shorty Award for Humor |
| Music Groups | Boys Generally Asian |
| Nominations | Teen Choice Award for Choice Web Star: Male, Teen Choice Award for Choice Web Star: Comedy, Shorty Award for Video Blogger, Young Hollywood Award for Viral Superstar, Shorty Award for Best YouTube Comedian, Teen Choice Award for Choice Web Star: Male, Teen Choice Award for Choice Web Star: Comedy, Y... |
| Movies | Agents of Secret Stuff, Tell Me How I Die, Agents of Secret Stuff, Tell Me How I Die, Agents of Secret Stuff |
Social profile links
Quotes
| # | Quote |
| --- | --- |
| 1 | [on being more eco-friendly] If we don't start now, no one's gonna start later. |
Facts
| # | Fact |
| --- | --- |
| 1 | He has two dogs named Teddy and Marley. |
| 2 | Higa is a confessed fan of anime series Naruto. |
| 3 | During filming of the Fruit Ninja sketch on his video Dear Ryan - Army of Lamps, Higa was hit harder than anticipated by a watermelon causing the sword he was holding to slam into his nose. Rushed to hospital, Higa was taken to the emergency room to receive stitches and medical attention. |
| 4 | Ryan is cousin of a famous NBA player Jeremy Lin. |
| 5 | Was the first ever Youtube channel to reach 3million subscribers. |
| 6 | His Youtube channel 'NigaHiga' is a combination of "Niga", which means "rant" in Japanese, and his last name, "Higa". |
| 7 | Is a member of 'YTF' (Yesterday, Today, Forever) consisting of other popular Youtubers. |
| 8 | He's been making videos on You Tube since 2006. |
| 9 | Is American Japanese. |
Movies
Actor
| Title | Year | Status | Character |
| --- | --- | --- | --- |
| My K-Pop Boyfriend | 2017 | Short | R.O.P. |
| Tell Me How I Die | 2016 | | Scratch |
| Single by 30 | 2016 | TV Mini-Series | Trevor |
| The Christian Show | 2016 | TV Series | Disney characters |
| NigaHiga | 2007-2016 | TV Series | Ryan / Hanate / Regina / ... |
| BgA: Dong Saya Dae | 2016 | Video short | R.O.P. |
| Smosh Babies | 2014-2015 | TV Series | Baby Ryan |
| Flight 7500 | 2014 | | Dustin Cotchin |
| Bad Weather Films | 2014 | TV Series short | |
| Saved by the Bell | 2013 | Short | Zack Morris |
| The Long Lost Member | 2013 | Short | Ryan |
| Internet Icon 2 | 2013 | Video short | Judge |
| Surviving the Sorority System | 2013 | Short | Justin |
| The Book Club | 2012 | TV Series | Youtube Ninja |
| Supah Ninjas | 2011 | TV Series | DJ Elephant Head |
| YouTube Assassin | 2011 | TV Series | Ryan Higa |
| Kung Fooled | 2011 | Short | Challenger |
| Smosh | 2010 | TV Series | Boss Ninja / Peanuts Student |
| Agents of Secret Stuff | 2010 | Short | Aden |
| If [Blank] Were Real | 2010 | TV Series | Student #3 |
| Love Vampires | 2010 | TV Series | Corbin's Friend |
| The Station | 2009 | TV Series | Tim / Ryan |
| Ninja Melk | 2009 | Short | Ryan / Master Ching Ching / Lapchung |
| Electric Spoofaloo | 2009 | TV Series | Cho Cheng |
| Ryan and Sean's Not So Excellent Adventure | 2008 | | Ryan |
Writer
| Title | Year | Status | Character |
| --- | --- | --- | --- |
| The Christian Show | 2016 | TV Series 1 episode | |
| BgA: Dong Saya Dae | 2016 | Video short | |
| The Last Skitzo! | 2015 | Short | |
| Agents of Secret Stuff | 2010 | Short | |
| NigaHiga | | TV Series 44 episodes, 2007 - 2010 writer - 2 episodes, 2007 | |
| Ninja Melk | 2009 | Short | |
Director
| Title | Year | Status | Character |
| --- | --- | --- | --- |
| The Christian Show | 2016 | TV Series 1 episode | |
| The Last Skitzo! | 2015 | Short | |
| NigaHiga | | TV Series 43 episodes, 2007 - 2010 co-director - 2 episodes, 2007 | |
| Ninja Melk | 2009 | Short | |
Producer
| Title | Year | Status | Character |
| --- | --- | --- | --- |
| The Christian Show | 2016 | TV Series producer - 1 episode | |
| The Last Skitzo! | 2015 | Short producer | |
| Internet Icon 2 | 2013 | Video short executive producer | |
| Internet Icon | 2012 | TV Series executive producer - 1 episode | |
| Agents of Secret Stuff | 2010 | Short executive producer / producer | |
| Ninja Melk | 2009 | Short producer | |
| NigaHiga | 2007 | TV Series producer | |
Cinematographer
| Title | Year | Status | Character |
| --- | --- | --- | --- |
| Ninja Melk | 2009 | Short | |
Editor
| Title | Year | Status | Character |
| --- | --- | --- | --- |
| Ninja Melk | 2009 | Short | |
Music Department
| Title | Year | Status | Character |
| --- | --- | --- | --- |
| BgA: Dong Saya Dae | 2016 | Video short writer | |
Thanks
| Title | Year | Status | Character |
| --- | --- | --- | --- |
| Step by Step | 2012 | TV Series special thanks - 2 episodes | |
| The MakeShift | 2012 | TV Series special thanks - 1 episode | |
Self
| Title | Year | Status | Character |
| --- | --- | --- | --- |
| Smosh | 2013-2017 | TV Series | Himself |
| The Last Skitzo! | 2015 | Short | Himself |
| YouTubers React | 2013 | TV Series | Himself |
| What Does 2013 Say? | 2013 | Video short | Himself |
| Just Shut Up! | 2013 | TV Series | Himself |
| Rewind YouTube Style 2012 | 2012 | Video short | Himself |
| Yesterday, Today, Forever | 2012 | TV Series | Himself |
| Internet Icon | 2012 | TV Series | Himself - Judge |
| It Has Begun: Bananapocalypse | 2012 | Short | Himself |
| TableTop | 2012 | TV Series | Himself - Guest |
| Introducing Victor King and the YTF Crew | 2011 | TV Special documentary | Himself |
| NigaHiga | 2007-2010 | TV Series | Himself / Hanate / R-Dizzle / ... |
| Butterflies | 2009/I | Documentary | Nigahiga |
Archive Footage
| Title | Year | Status | Character |
| --- | --- | --- | --- |
| Supah Ninjas | 2012 | TV Series | DJ Elephant Head |
Awards
Nominated Awards
| Year | Award | Ceremony | Nomination | Movie |
| --- | --- | --- | --- | --- |
| 2016 | Streamy Award | The Streamy Awards | Best Comedy Series | For "Ryan Higa" |
| 2015 | Streamy Award | The Streamy Awards | Best Comedy Series | |
| 2014 | Young Hollywood Award | Young Hollywood Awards | Viral Superstar | |
| 2013 | Streamy Award | The Streamy Awards | Best First-Person Series | |
Source:
IMDb
,
Wikipedia