• David Scott Simon is the spouse of former actress Alison Stern-Berns.
• Alison Stern-Berns was born in Massachusetts and graduated from Boston University and Columbia University.
• She is known for her appearances in "The Howard Stern Show" and "Private Parts".
• She was married to Howard Stern for 22 years before divorcing in 2001 and marrying David Scott Simon.
• Alison Stern-Berns has an estimated net worth of $20 million.

Known for movies
Short Info
| | |
| --- | --- |
| Net Worth | $1 billion |
| Date Of Birth | February 9, 1960 |
| Spouse | Laura Lippman |
| Mark | Known for creating Docu Dramas which cast a neutral eye on well known Insititutions such as the Police Department,The Drug Trade and the U.S Militairy |
| Fact | Father, with Laura Lippman, of a daughter. |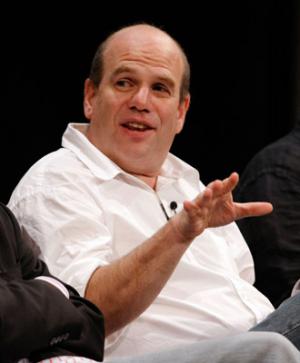 Who is David Scott Simon?
David Scott Simon is allegedly an American businessman, but who is known to the public only for being the spouse of a former American actress, Alison Stern-Berns who is widely recognized for her on-camera acting career, including for her memorable appearance in the 1997 biographical drama movie "Private Parts".
Despite common belief, Alison's husband is often confused with David Scott Simon, a renowned American journalist and an author who is best known for being the host of the NPR's Weekend Edition radio news magazine. On the contrary, he is not a celebrity at all, and there aren't any relevant yet available details regarding his biography.
Alison Stern-Berns
Alison Stern was born under the zodiac sign of Gemini on the 26th May 1954, in Massachusetts, USA, and is of American nationality and white ethnicity. After matriculating from Newton North High School in Massachusetts, she enrolled at Boston University, from which she graduated in 1976, earning her Bachelor of Arts degree in Communication. She later continued her education at Columbia University in New York City, from which she obtained a degree in Social Works.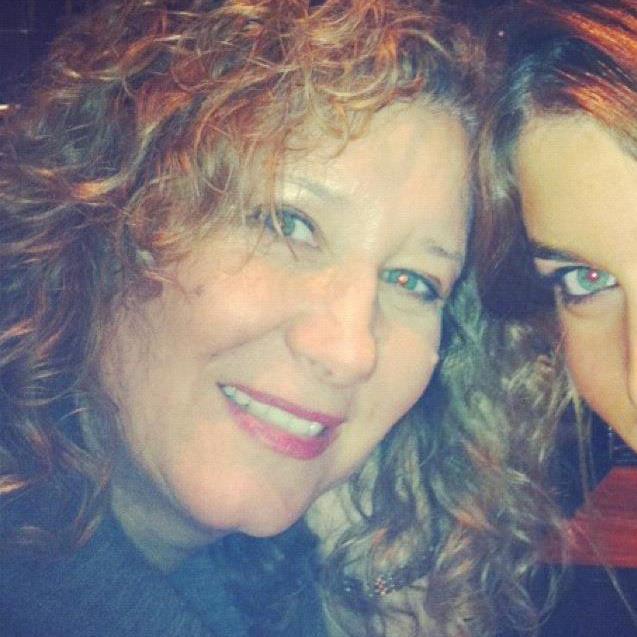 Apart from being recognized as an actress, she is probably best known for being the former spouse of a famous American media personality – producer, actor, author and photographer Howard Stern. Some of her most memorable on-camera appearances occurred in the late 1980s and early 1990s, when she made a streak of performances in Stern's TV productions such as "The Howard Stern Show" and "Howard Stern" to name a few. Her one and only big screen appearance occurred in 1997, when she starred in the biographical drama movie about Howard Stern, entitled "Private Parts".
Marriages
Alison and Howard first met during studies at Boston University, when they worked together on a student movie – "Transcendental Meditation" – and soon afterwards began their relationship. As Stern stated in one of his interviews "Within a week after our relationship began, I knew I was going to marry her." which occurred on the 4th June 1978 at Temple Ohabei Shalom in Brookline, Massachusetts. In the course of the next decade and a half, the couple welcomed three children together, all three daughters – Emily Beth born in 1983, Debra Jennifer born in 1986 and Ashley Jade born in 1993. However, after nearly 22 years of mutual life and marriage, in October 1999 the couple parted their ways. This whole 'venture' was finalized in 2001 when they 'amicably divorced'.
Only a couple of months after divorcing Stern, Alison married David Scott Simon on the 23rd November 2001.
Net Worth
As it has already been mentioned above, there is a huge lack of information about Alison Stern-Berns' husband David Scott Simon in the mass media, so it is impossible to estimate his wealth. However, it has been publicly acknowledged that, as of mid-2019, the total of Alison's net worth is estimated to the impressive sum of $20 million, initially acquired through her career, but boosted significantly through her divorce from the abovementioned Howard Stern, whose wealth is currently estimated to be an imposing amount of $650 million.
General Info
| | |
| --- | --- |
| Full Name | David Simon |
| Net Worth | $1 billion |
| Date Of Birth | February 9, 1960 |
| Height | 2.08 m |
| Profession | Journalist, Screenwriter, Television producer, Film producer, Actor |
| Education | University of Maryland, College Park, Bethesda-Chevy Chase High School |
| Nationality | American |
Family
| | |
| --- | --- |
| Spouse | Laura Lippman |
| Children | Ethan Simon, Georgia Ray Simon |
| Parents | Dorothy Simon, Bernard Simon |
Accomplishments
| | |
| --- | --- |
| Awards | MacArthur Fellowship, Writers Guild of America Award for Television: Dramatic Series, Writers Guild of America Award for Television: Episodic Drama, Primetime Emmy Award for Outstanding Limited Series, Primetime Emmy Award for Outstanding Writing for a Limited Series, Movie, or Dramatic Special, Edg... |
| Nominations | Writers Guild of America Award for Television: New Series, Writers Guild of America Award for Television: Long Form – Adapted, Primetime Emmy Award for Outstanding Writing for a Drama Series, Edgar Award for Best Television Episode Teleplay, TCA Award for Individual Achievement in Drama, British A... |
| Movies | In the Mood |
| TV Shows | Show Me a Hero, Treme, Generation Kill, The Wire, The Corner, The Deuce |
Social profile links
Marks
| # | Marks / Signs |
| --- | --- |
| 1 | Extensive story Arcs with frequent Callbacks |
| 2 | Known for creating Docu Dramas which cast a neutral eye on well known Insititutions such as the Police Department,The Drug Trade and the U.S Militairy |
| 3 | Complex multiple story Arcs |
| 4 | Frequently deals with complex Social Issues |
| 5 | Frequently collaborates with Ed Burns. |
Quotes
| # | Quote |
| --- | --- |
| 1 | [in defense of the NSA surveillance program] To loudly proclaim our indignation at the maintenance of an essential and comprehensive database, while at the same time insisting on a proactive response to the inevitable attempts at terrorism is as childish as it is obtuse. |
| 2 | The trick to making a story matter is that every now and then, somebody you care about has to go. If it's somebody that you don't care about, then it doesn't really have - the stakes aren't there. But if you do that every now and then, then the story matters to people. And there are actual stakes involved, emotional stakes. |
| 3 | (Discussing whether he hopes The Wire (2002) will cause reforms of the institutions portrayed in the series) I'll tell you what, this would be enough for me: The next time the drug czar or Ashcroft or any of these guys stands up and declares, 'With a little fine-tuning, with a few more prison cells, and a few more lawyers, a few more cops, a little better armament, and another omnibus crime bill that adds 15 more death-penalty statutes, we can win the war on drugs' -- if a slightly larger percentage of the American population looks at him and goes, 'You are so full of shit' ... that would be gratifying. |
| 4 | The guys we were stealing from in The Wire (2002) are the Greeks. In our heads, we're writing a Greek tragedy, but instead of the gods being petulant and jealous Olympians hurling lightning bolts down at our protagonists, it's the Postmodern institutions that are the gods. And they are gods. And no one is bigger. |
Facts
| # | Fact |
| --- | --- |
| 1 | Father, with Laura Lippman, of a daughter. |
| 2 | A Former Baltimore Sun crime reporter, David Simon is the author of the book, "The Corner", and is also the creator of both the Baltimore-based show, The Wire (2002), and the inspiration behind the show, Homicide: Life on the Street (1993). Simon's book, "A Year on the Killing Streets", is what the show was based upon. Simon was known for his in-depth reporting in covering the drug trade in Baltimore in the 80s and early 90s. Simon forged relationships with police and drug dealers and local residents who he used as sources for his crime reporting and later, as references for the many true-life stories seen on The Wire (2002) and "The Corner", especially. |
Pictures
Movies
Writer
| Title | Year | Status | Character |
| --- | --- | --- | --- |
| The Deuce | | TV Series created by - 7 episodes, 2017 written by - 2 episodes, 2017 story by - 1 episode, 2017 creator - 1 episode, 2017 post-production | |
| Show Me a Hero | | TV Mini-Series written by - 4 episodes, 2015 story by - 2 episodes, 2015 | |
| Treme | | TV Series 1 episode, 2010 created by - 36 episodes, 2010 - 2013 story - 12 episodes, 2010 - 2012 written by - 7 episodes, 2010 - 2013 teleplay - 3 episodes, 2011 - 2012 creator - 1 episode, 2010 | |
| Generation Kill | | TV Mini-Series story - 6 episodes, 2008 teleplay - 2 episodes, 2008 written by - 1 episode, 2008 | |
| The Wire | | TV Series created by - 60 episodes, 2002 - 2008 story by - 50 episodes, 2002 - 2008 teleplay by - 20 episodes, 2002 - 2008 written by - 1 episode, 2002 | |
| The Wire: The Chronicles | 2007 | TV Series characters | |
| The Corner | | TV Mini-Series book "The Corner: A Year in the Life of an Inner-City Neighborhood" - 6 episodes, 2000 written by - 5 episodes, 2000 | |
| Homicide: Life on the Street | | TV Series based upon the book by - 122 episodes, 1993 - 1999 teleplay by - 7 episodes, 1994 - 1997 staff writer - 7 episodes, 1996 story by - 5 episodes, 1998 - 1999 written by - 3 episodes, 1998 - 1999 | |
| NYPD Blue | | TV Series story by - 1 episode, 1996 teleplay by - 1 episode, 1996 | |
Producer
| Title | Year | Status | Character |
| --- | --- | --- | --- |
| The Deuce | 2017 | TV Series executive producer - 8 episodes post-production | |
| Show Me a Hero | 2015 | TV Mini-Series executive producer - 6 episodes | |
| Treme | 2010-2013 | TV Series executive producer - 38 episodes | |
| Treme Musical Performances: Long Hard Journey Home | 2011 | Video short executive producer | |
| Treme Musical Performances: Skokiaan | 2011 | Video short executive producer | |
| Treme Musical Performances: Decoy | 2011 | Video short executive producer | |
| Treme Musical Performances: I'm Gone | 2011 | Video executive producer | |
| Treme Musical Performances: Got to Get You Off My Mind | 2011 | Video short executive producer | |
| Treme Musical Performances: New Olreans After the City | 2011 | Video executive producer | |
| Treme Musical Performances: From the Corner to the Block | 2011 | TV Movie executive producer | |
| Treme Musical Performances: Gold Watch and Chain | 2010 | Video short executive producer | |
| Treme Musical Performances: At the Foot of Canal Street | 2010 | Video short executive producer | |
| Treme Musical Performances: The Greatest Love | 2010 | Video short executive producer | |
| Generation Kill | 2008 | TV Mini-Series executive producer - 7 episodes | |
| The Wire | 2002-2008 | TV Series executive producer - 52 episodes | |
| The Wire: It's All Connected | 2006 | TV Movie documentary executive producer | |
| The Corner | 2000 | TV Mini-Series executive producer - 6 episodes | |
| Homicide: Life on the Street | 1997-1999 | TV Series producer - 45 episodes | |
Miscellaneous
| Title | Year | Status | Character |
| --- | --- | --- | --- |
| Homicide: Life on the Street | 1996-1997 | TV Series story editor - 22 episodes | |
Actor
| Title | Year | Status | Character |
| --- | --- | --- | --- |
| The Wire | 2003-2008 | TV Series | Sun Staff Member / Reporter |
| The Corner | 2000 | TV Mini-Series | Officer |
| Homicide: Life on the Street | 1998 | TV Series | Suspect |
Thanks
| Title | Year | Status | Character |
| --- | --- | --- | --- |
| Biggie and Tupac | 2002 | Documentary special thanks | |
Self
| Title | Year | Status | Character |
| --- | --- | --- | --- |
| Días de cine | 2016 | TV Series | Himself |
| Drunk History | 2015 | TV Series | Himself |
| The Men in Blazers Show | 2015 | TV Series | Himself - Guest |
| CBS This Morning | 2015 | TV Series | Himself - Creator, Show Me a Hero |
| Late Night with Seth Meyers | 2015 | TV Series | Himself - Guest |
| Charlie Rose | 2015 | TV Series | Himself - Guest |
| The 66th Primetime Emmy Awards | 2014 | TV Special | Himself - Nominee: Outstanding Writing for a Miniseries, Movie or a Dramatic Special |
| The Big Interview with Dan Rather | 2014 | TV Series | Himself |
| How to Make Money Selling Drugs | 2012 | Documentary | Himself |
| Real Time with Bill Maher | 2009-2012 | TV Series | Himself |
| The Late Late Show with Craig Ferguson | 2012 | TV Series | Himself - Guest |
| Shadows of Liberty | 2012 | Documentary | Himself |
| The House I Live In | 2012 | Documentary | Himself, journalist |
| America in Primetime | 2011 | TV Series documentary | Himself - Creator, The Wire |
| On Story | 2011 | TV Series | Himself |
| The Colbert Report | 2008-2010 | TV Series | Himself - Guest / Himself |
| Tavis Smiley | 2010 | TV Series | Himself |
| Life in the Game | 2009 | Video documentary | Himself |
| Bill Moyers' Journal | 2009 | TV Series documentary | Himself |
| Making 'Generation Kill' | 2008 | TV Short documentary | Himself |
| The Wire: The Last Word | 2007 | TV Movie documentary | Himself |
| The Wire Odyssey | 2007 | TV Movie documentary | Himself |
| Tapping the Wire | 2007 | TV Movie documentary | Himself |
| The Wire: It's All Connected | 2006 | TV Movie documentary | Himself |
| The 52nd Annual Primetime Emmy Awards | 2000 | TV Special | Himself - Winner: Outstanding Writing for a Miniseries or a Movie |
| Anatomy of a 'Homicide: Life on the Street' | 1998 | TV Movie documentary | Himself |
Archive Footage
| Title | Year | Status | Character |
| --- | --- | --- | --- |
| Moyers & Company | 2013 | TV Series | Himself |
Awards
Won Awards
| Year | Award | Ceremony | Nomination | Movie |
| --- | --- | --- | --- | --- |
| 2016 | USC Scripter Award | USC Scripter Award | Television | Show Me a Hero (2015) |
| 2008 | WGA Award (TV) | Writers Guild of America, USA | Dramatic Series | The Wire (2002) |
| 2007 | Edgar | Edgar Allan Poe Awards | Best Television Feature/Mini-Series Teleplay | The Wire (2002) |
| 2001 | Black Reel | Black Reel Awards | Network/Cable - Best Screenplay, Adapted or Original | The Corner (2000) |
| 2000 | Primetime Emmy | Primetime Emmy Awards | Outstanding Miniseries | The Corner (2000) |
| 2000 | Primetime Emmy | Primetime Emmy Awards | Outstanding Writing for a Miniseries or a Movie | The Corner (2000) |
| 1999 | Humanitas Prize | Humanitas Prize | 60 Minute Category | Homicide: Life on the Street (1993) |
| 1995 | WGA Award (TV) | Writers Guild of America, USA | Episodic Drama | Homicide: Life on the Street (1993) |
Nominated Awards
| Year | Award | Ceremony | Nomination | Movie |
| --- | --- | --- | --- | --- |
| 2016 | Black Reel | Black Reel Awards | Outstanding Original or Adapted Screenplay, TV Movie or Limited Series | Show Me a Hero (2015) |
| 2016 | WGA Award (TV) | Writers Guild of America, USA | Long Form - Adapted | Show Me a Hero (2015) |
| 2014 | Primetime Emmy | Primetime Emmy Awards | Outstanding Writing for a Miniseries, Movie or a Dramatic Special | Treme (2010) |
| 2014 | Primetime Emmy | Primetime Emmy Awards | Outstanding Miniseries | Treme (2010) |
| 2011 | WGA Award (TV) | Writers Guild of America, USA | New Series | Treme (2010) |
| 2010 | Le Reflet d'Or | Geneva International Film Festival - Tous Écrans | Best International Television Series | Treme (2010) |
| 2009 | Primetime Emmy | Primetime Emmy Awards | Outstanding Miniseries | Generation Kill (2008) |
| 2009 | Primetime Emmy | Primetime Emmy Awards | Outstanding Writing for a Miniseries, Movie or a Dramatic Special | Generation Kill (2008) |
| 2009 | BAFTA TV Award | BAFTA Awards | Best International | The Wire (2002) |
| 2009 | OFTA Television Award | Online Film & Television Association | Best Writing of a Motion Picture or Miniseries | Generation Kill (2008) |
| 2009 | WGA Award (TV) | Writers Guild of America, USA | Dramatic Series | The Wire (2002) |
| 2009 | WGA Award (TV) | Writers Guild of America, USA | Long Form - Adaptation | Generation Kill (2008) |
| 2008 | Primetime Emmy | Primetime Emmy Awards | Outstanding Writing for a Drama Series | The Wire (2002) |
| 2008 | Gold Derby TV Award | Gold Derby Awards | Drama Episode of the Year | The Wire (2002) |
| 2008 | Humanitas Prize | Humanitas Prize | 60 Minute Category | The Wire (2002) |
| 2008 | TCA Award | Television Critics Association Awards | Individual Achievement in Drama | The Wire (2002) |
| 2008 | WGA Award (TV) | Writers Guild of America, USA | Episodic Drama | The Wire (2002) |
| 2007 | Banff Rockie Award | Banff Television Festival | Best Continuing Series | The Wire (2002) |
| 2005 | Primetime Emmy | Primetime Emmy Awards | Outstanding Writing for a Drama Series | The Wire (2002) |
| 2003 | Edgar | Edgar Allan Poe Awards | Best Television Episode | The Wire (2002) |
| 2000 | OFTA Television Award | Online Film & Television Association | Best Writing of a Motion Picture or Miniseries | The Corner (2000) |
| 1999 | WGA Award (TV) | Writers Guild of America, USA | Episodic Drama | Homicide: Life on the Street (1993) |
Source:
IMDb
,
Wikipedia