Just a simple reminder that article is created and owned only by biographytribune.com. Article cannot be re-published in any other pages or documents. Copyright is protected by DMCA. All found copies will be reported.
Original source: https://biographytribune.com/whos-lisa-kelly-from-ice-road-truckers-is-she-married-dead-her-wiki-biography/
Who is Lisa Kelly?
Lisa was born on the 8th December 1980 in Grand Rapids, Michigan USA, and is best known to the world for her appearance in the reality TV series "Ice Road Truckers" (2007-2017), aired on the History channel.
Early Life
She spent her first six years of life in Grand Rapids, but then moved to Sterling, Alaska with her parents. While there, she finished high school, and then returned to Michigan as she enrolled at Cornerstone University. Unfortunately, Lisa found that college was not for her, and decided to start looking for work.
Before She Became Famous IRT
Kelly found a job for herself as a school bus driver, while in her free time she was a motocross rider. She focused more on freestyle motocross, and soon became a champion. However, she then decided to pursue a more stable job, and opted out for a place in the trucking industry of America. She first had to obtain a license to drive a truck, but although unusual for a woman, that wasn't a problem since Lisa had experience in riding or driving everything from a motorcycle to a bus. She was subsequently hired by the Carlisle Transportation, and in the beginning had to work twice as hard because she was a woman, to earn a name for herself.
Television Career and Rise to Prominence
After several years of work for the Alaskan trucking company, her work was awarded when she was chosen as part of the cast for the History channel reality series "Ice Road Truckers" in 2007. Thanks to her good work, Lisa's contract lasted for ten years, which not only increased her net worth, but it also lead to her being featured in the spin-off show – "IRT: Deadliest Roads" (2010-2011). With her most recent appearances, Lisa became known around the world and an idol in Alaska to all females who wanted a place for themselves in the world. She has inspired numerous ladies to become truckers, and to pursue careers in the automotive industry. Lisa has also driven her truck outside the US, visiting Canada, Peru and Bolivia as well, among other countries, such as India.
I think I picked up a little snow pic.twitter.com/Kr5tfGIJQS

— Lisa Kelly (@LisaKellyIRT) November 24, 2013
Do You Know How Rich Lisa Kelly Is?
Lisa's career has really just started, but she has already managed to earn herself a decent net worth – let's see exactly how much. Well, according to authoritative sources, her wealth is estimated at $500,000, but there is little doubt that Lisa's net worth will increase in future years. She is awaiting her return to "Ice Road Truckers", having recently completed filming for season 11, and has several other projects in her mind too.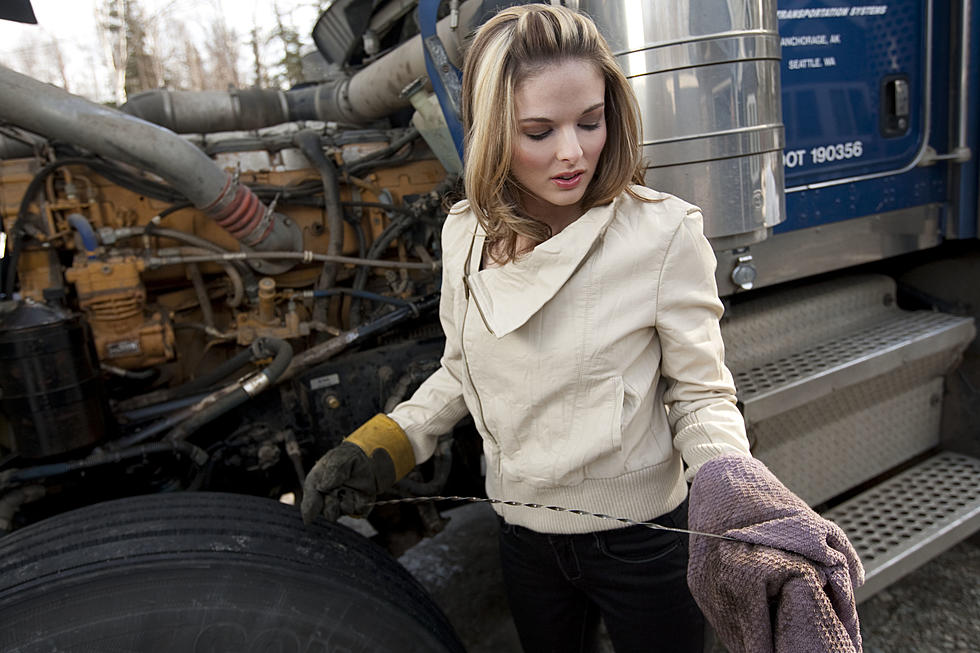 Life Behind the Scene and Romantic Relationships
When she is not at work, Lisa enjoys horse riding, snowboarding, hang-gliding, and she is also quite fond of animals, as she owns a miniature horse, a cat Tanzi and also brought a puppy named Rampur Jackson on her travels, especially when she was in the Himalayas,.
Lisa is a married woman; back in 2008, she married Traves Kelly, who is an Aleut Native Alaskan. The two lovers started a relationship in 2004, and after four years decided to exchange their vows.