Just a simple reminder that article is created and owned only by biographytribune.com. Article cannot be re-published in any other pages or documents. Copyright is protected by DMCA. All found copies will be reported.
Original source: https://biographytribune.com/why-american-restoration-was-cancelled-is-it-fake-wiki-cast-wife-net-worth-story-facts/
What is American Restoration?
"American Restoration" made its debut on 25 October 2010 for the History Channel, and is a reality television series, chronicling the day to day activities of an antique restoration shop as they work on a variety of vintage items, restoring them to their original condition. Later seasons saw it expand to include other shops as well.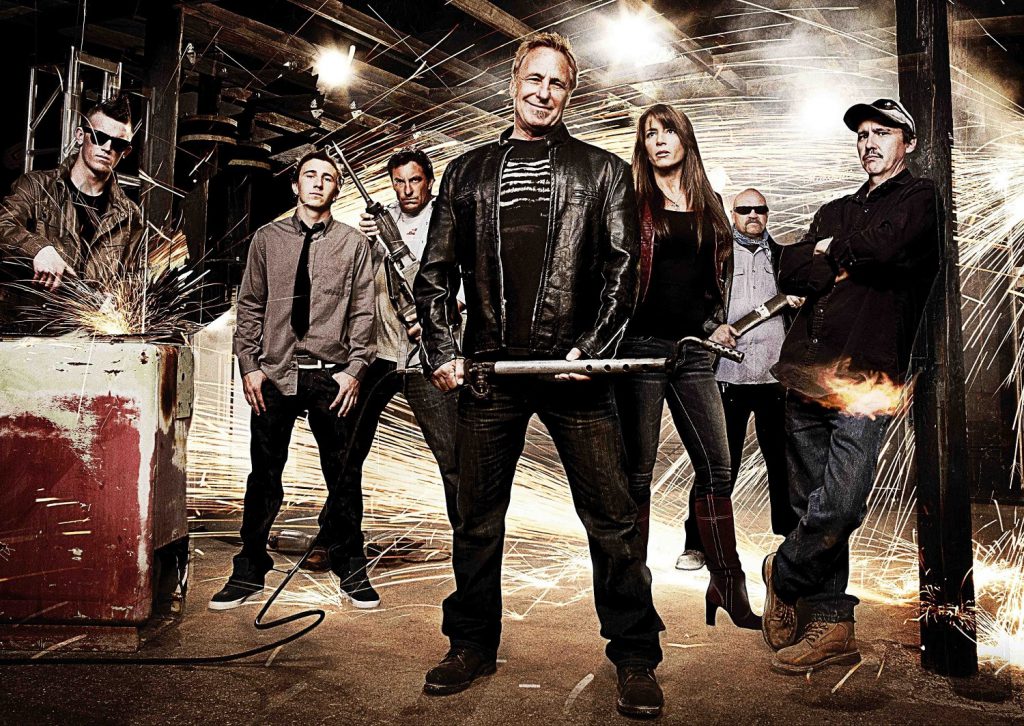 The Net Worth of American Restoration
How rich are the antique shops from "American Restoration"? As of mid-2018, sources estimate a net worth that is at $2.5 million for the original business owner featured in the show. On the other hand, details about the other shops currently featured are scarce. As the show continues to air, it will help in to gain wealth for producers and cast members.
Beginnings
The concept for the show began through appearances in another reality television series called "Pawn Stars". When the show was dealing with various activities at the pawn shop, an expert in vintage items named Rick Dale was called several times for consulting, and was also the go-to person when it came to restoring the said items. Eventually, a concept for the show "American Restoration" was created, this time focusing on Rick Dale and the daily activities of his business – Rick's Restorations.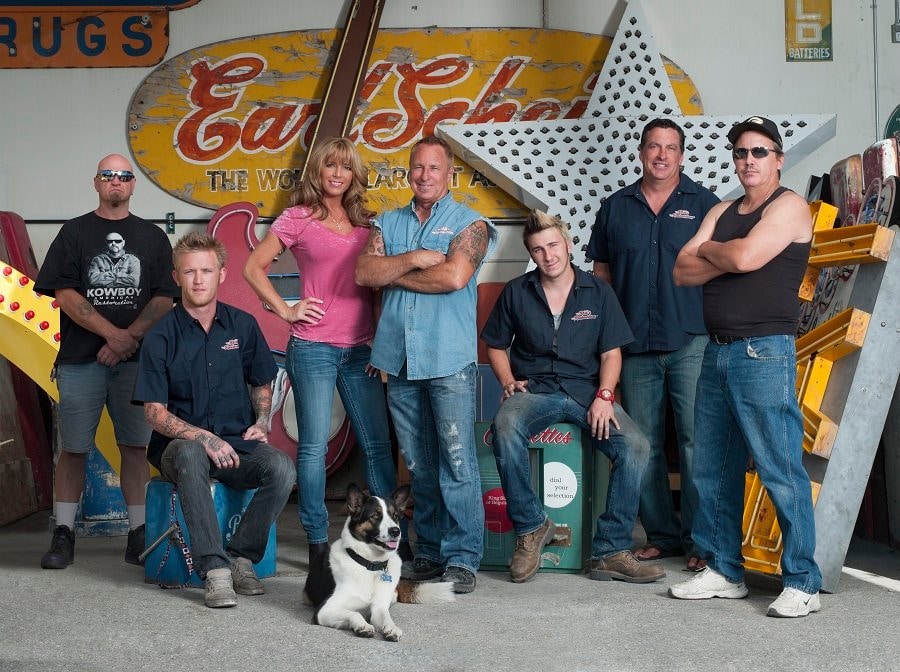 The show features him, his staff, and his son as they restore vintage items to their original condition. The said items are usually brought in by the customers themselves. Cast members of "Pawn Stars" have appeared as guests in "American Restoration", as have cast members of other popular reality shows, such as "Counting Cars", and "American Pickers". Celebrities have also made guest appearances, including Billy Joel, Lance Burton, David Copperfield and Jason Mraz.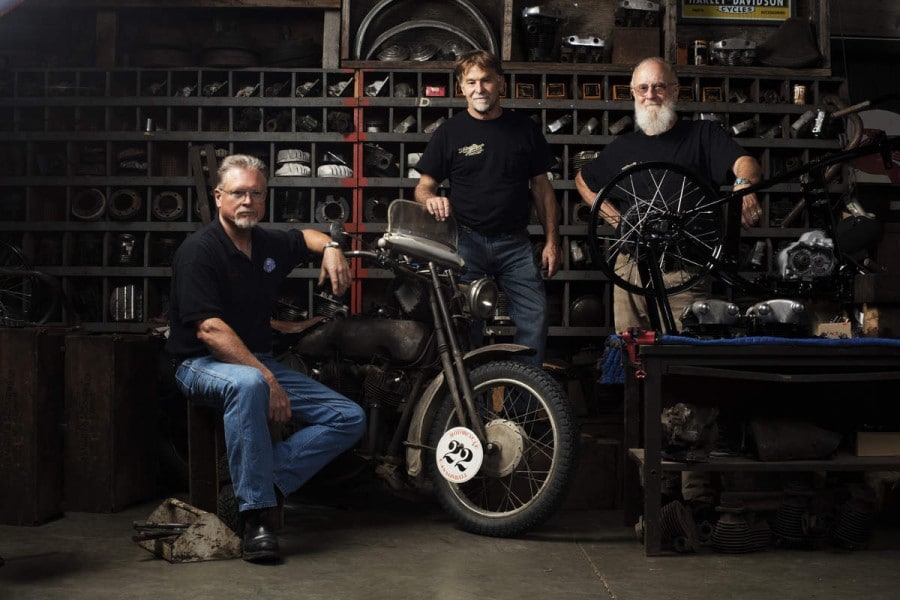 The First Six Seasons
The shop Rick's Restorations is owned by Rick Dale, and is based in the Las Vegas area. Rick is proclaimed as an antique restoration expert and metal artist, with experience spanning over 30 years. They've been seen restoring numerous antique items such as jukeboxes, gas pumps, vending machines, motorcycles and barber's chairs. Later in the show, they introduced a new segment called Rick's Tips, which is similar to a trivia question but only related to restoration. According to an interview, Rick focuses on his work with great detail.
Rick's Restorations typically work six to 12 projects at any given time, and most of them have been given to them to work on by customers. However, they usually extend their reach by consulting freelance workers for certain tasks, or consulting merchants for parts they need. Dale also often buys from pickers to restore for himself. However, there are certain limitations to what they can restore, as they have to consider the financial aspect of each restoration. The series often shows the staff doing well at their job, though they have various difficulties working with each other at times. This is especially true for Dale and his younger brother Ron.
Seventh Season and Rumors
During the seventh season, History channel announced that Rick and his shop Rick's Restorations would no longer be a part of the show. The seventh season of "American Restoration" would air two years from the last, and now feature five different shops from around the country, restoring items akin to the format of previous seasons. There has been a lot of speculation as to why Rick was removed from the show though none of them have been proven. The first is that reality television series often takes a lot of time but filming often goes through a strict deadline.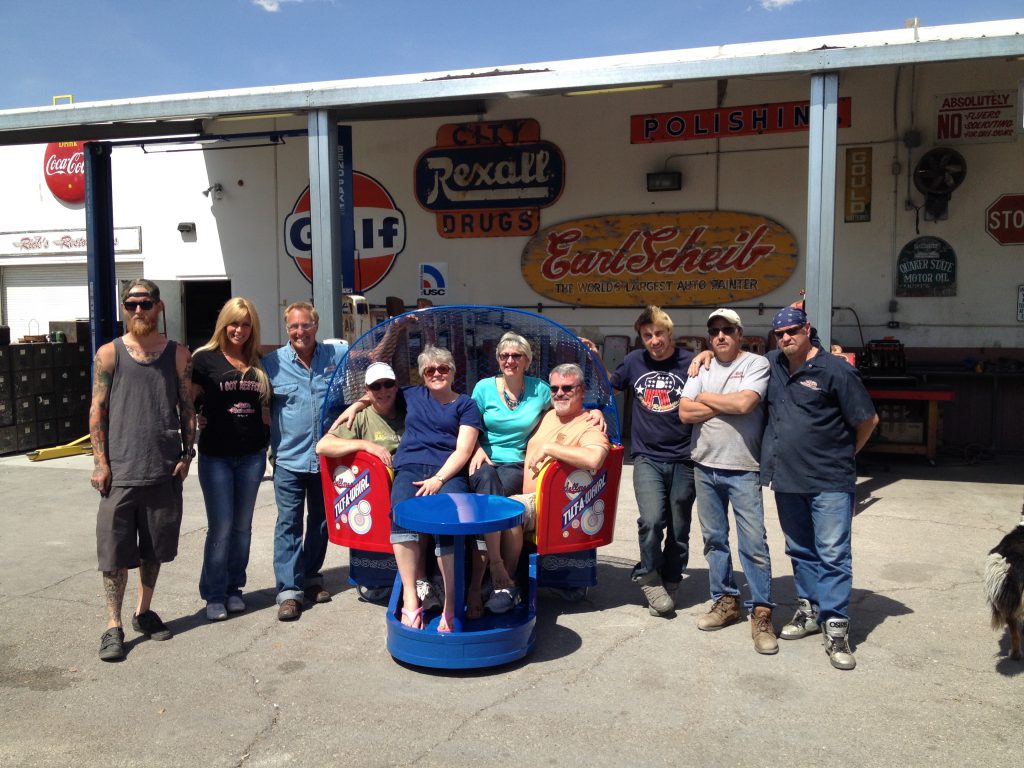 It is possible that due to time constraints, the show and the shop could no longer agree with the timelines of shooting, which led to the show's producers to look for other shops to help with content for the show. However, others believe that there was drama involved, and that Rick had issues with the producers leading to them breaking ties. Neither rumor has been confirmed, and Rick went on to state publicly that fans should continue to support the show and History Channel despite no longer being a part of it.
Personal Life
For his personal life, it is known that Rick has been married twice. There are very few details of his first marriage, but it is known that he has a son from that relationship. After his divorce, he then married Kelly Dale in 1994, who also has a son from a previous relationship. They later had a child of their own, and their daughter is pursuing a career in modelling. Dale has mentioned that he plans to hand over his business one day, though he is worried as his son sometimes shows laziness when it comes to work. Rick's Restorations continues to be active on social media as well.