Ben Feldman
The American actor and producer Ben Feldman was born on 27th May 1980, in Washington, D.C.. From undertaking stage roles alongside Alicia Silverstone of "Clueless" fame, to starring in the NBC sitcom "Superstore" and the romcom "The Perfect Man", Ben's twenty-year-longacting career has certainly been a memorable one.
Ben's parents are writer Marcia Muir Mitchell and advertising agency owner Robert Feldman. When Ben's parents divorced during his childhood, Robert remarried to realtor Kris Feldman. The actor, who is Jewish, often frequented Orthodox Jewish and Conservative Jewish schools and synagogues in his youth. Ben has one sister, Morgan Leiter, who is involved in the fashion industry, and is also related by marriage to the renowned Los Angeles chef Susan Feniger.
Ben got his first taste of the arts at just six years old, in school theater productions, and attending acting camps. After matriculating from Winston Churchill High School in 1998, he taught a videography class, worked as a camp counselor, and obtained a Bachelor of Fine Arts acting degree from New York's Ithaca College.
Ben has always been known to chase opportunities and make the necessary changes to further his prospects: as soon as he graduated from Ithaca, he moved to New York City for Broadway roles, and when his career expanded out into film and television, he relocated to Los Angeles.
Career
Ben's first acting credits date back to 2003, when he guest-starred in "Less Than Perfect", and had minor roles in "The Mayor" and "Frozen Impact". He made his film debut in 2005 with small roles in the comedy film "When Do We Eat?", and the Mark Rosman romcom "The Perfect Man".
2005 was also the year of Ben's first recurring role, as he was cast as Josh Reeves in the WB sitcom "Living with Fran". Although the sitcom only lasted two seasons before fading into obscurity, Ben's character was particularly popular amongst viewers at the time, who found the 21-year-old med school dropout amusing and relatable.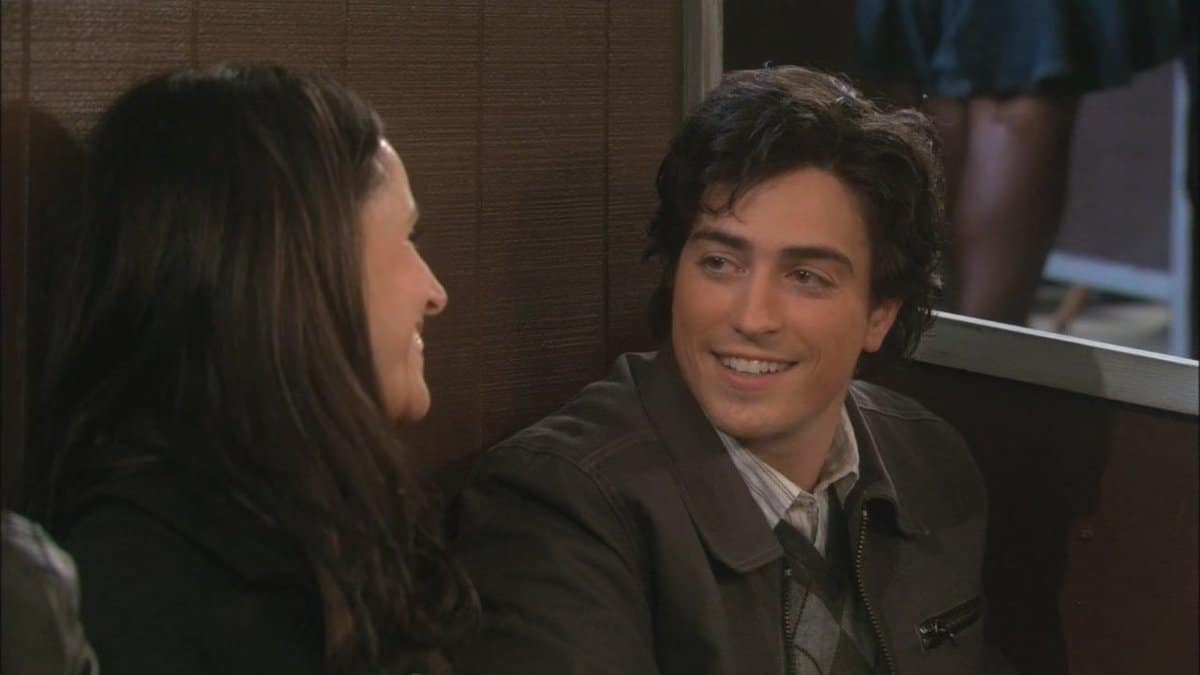 Until 2008, Ben excelled in TV movies ("Them", "Can Openers") and guest-starred in sitcoms and crime drama shows alike ("The New Adventures of Old Christine", "Numbers"). The attractive thespian was then cast as Travis Marello in the found footage monster film "Cloverfield", which was filmed in Los Angeles and New York City in 2007. Despite having a minor role as the friend of a supporting character, being attached to the critically-acclaimed movie – which would later spawn a whole "Cloververse" complete with two sequels and a tie-in manga – helped Ben's career enormously.
From 2009 to 2014, Ben played Fred in the Lifetime series "Drop Dead Diva", which was an unusual amalgamation of genres – legal, comedy, drama and fantasy. According to the show's creator, the series aimed to redefine beauty standards in Hollywood, as its main character, Brooke Elliott (played by Jane Bingum), was a plus-size lawyer with an impeccable eye for fashion.
Fred was a recurring character in seasons one and four, and main cast member in seasons two and three, disappearing in season five when Ben decided to focus on other projects, but making a couple of appearances in the show's sixth and final season. Originally, the guardian angel was only supposed to guest-star in the pilot; however, when the show was sold to Lifetime, the network decided that Fred should be an integral part of the dramedy.
That's not to say that Ben cleared his schedule for "Drop Dead Diva". While playing Fred, he also starred in a handful of short films, such as "Departure Date" and "Limited", played George in the horror movie "As Above, So Below", and was cast as Michael Ginsberg in the period drama series "Mad Men", a role which saw the actor receive his only Primetime Emmy nomination to date. (The category, Outstanding Guest Actor in a Drama Series, was won by Jeremy Davies for his portrayal of Dickie Bennett in "Justified").
I feel bad for you.
-Michael Ginsberg

I don't think about you at all.
-Don Draper#MadMen#classdismissed pic.twitter.com/OcZXO5yiq9

— Mad Men Quotes (@MadMenQts) May 15, 2015
The prolific and innovative Michael Ginsberg was first introduced to "Mad Men" viewers in season five. After becoming an essential part of the creative team at Sterling Cooper Draper Pryce, the Jewish copywriter slowly revealed his vulnerable side by sharing the dark secrets of his past, including his time at a Swedish orphanage, and his birth in a World War II concentration camp. Halfway through season six, Michael – who had been displaying erratic behavior for a few episodes – had a mental breakdown, and was institutionalized by his adoptive father.
Since then, Ben has had other recurring roles in "A to Z" and "Silicon Valley", and a six-year-long starring role as Jonah Simms in "Superstore"; the NBC sitcom, which Ben also executive produced alongside America Ferrera, ran for six seasons and is currently available to watch on major streaming platforms. To viewers' dismay, NBC scrapped the spin-off it had been working on; however, a Spanish-language adaptation premiered in May 2022.
Ben's latest major roles have been playing John in the 2023 Netflix romcom "A Tourist's Guide to Love", and voicing Tylor Tuskmon in the Disney+ series "Monsters at Work", which is part of the famous "Monsters, Inc." media franchise.
Personal Life
Ben currently resides in Los Angeles with his wife, Michelle Mulitz, and their children Charlie Milton and Effie, who were born in October 2017 and May 2019 respectively. Ben and Michelle met in the early 2000s thanks to his stepmother, who hooked them up, and reportedly told the actor: "She comes from a great family, blue eyes, Jewish, right up your alley."
During their seven-year-relationship, the couple both starred in "Sluts, Bitches and Whores!" months before he popped the big question in 2012; little over a year later, the attractive duo tied the knot in an intimate ceremony that took place at Smokey Glen Farm in Maryland. Although not many celebs were present, there were plenty of notable guests, such as the journalist and news anchor Wolf Blitzer.
According to reputable sources, Ben is 5ft 8in (173cm) tall and weighs 176lbs (80kgs). Thanks to his prolific acting career, the Washington native's estimated net worth is over $5 million. Michelle also began acting in the early 2000s; however, her career petered off in 2012, and she's believed to be focusing on motherhood these days.