Who is Eric Stoltz?
American actor, producer and director Eric Cameron Stoltz was born in Whittier, California USA. on 30 September 1961, making his zodiac sign Libra. He has 129 acting credits. but is probably still best known for playing Lance in the evergreen 1994 crime movie "Pulp Fiction", which starred Samuel L. Jackson, Uma Thurman and John Travolta, and was written and directed by Quentin Tarantino. It follows the lives of several people, including a boxer, two mob hitmen and a gangster and his wife, and the movie won 69 of its 141 award nominations, including an Oscar win for best Writing; the website IMDb.com has rated "Pulp Fiction" as the #8 best movie of all time.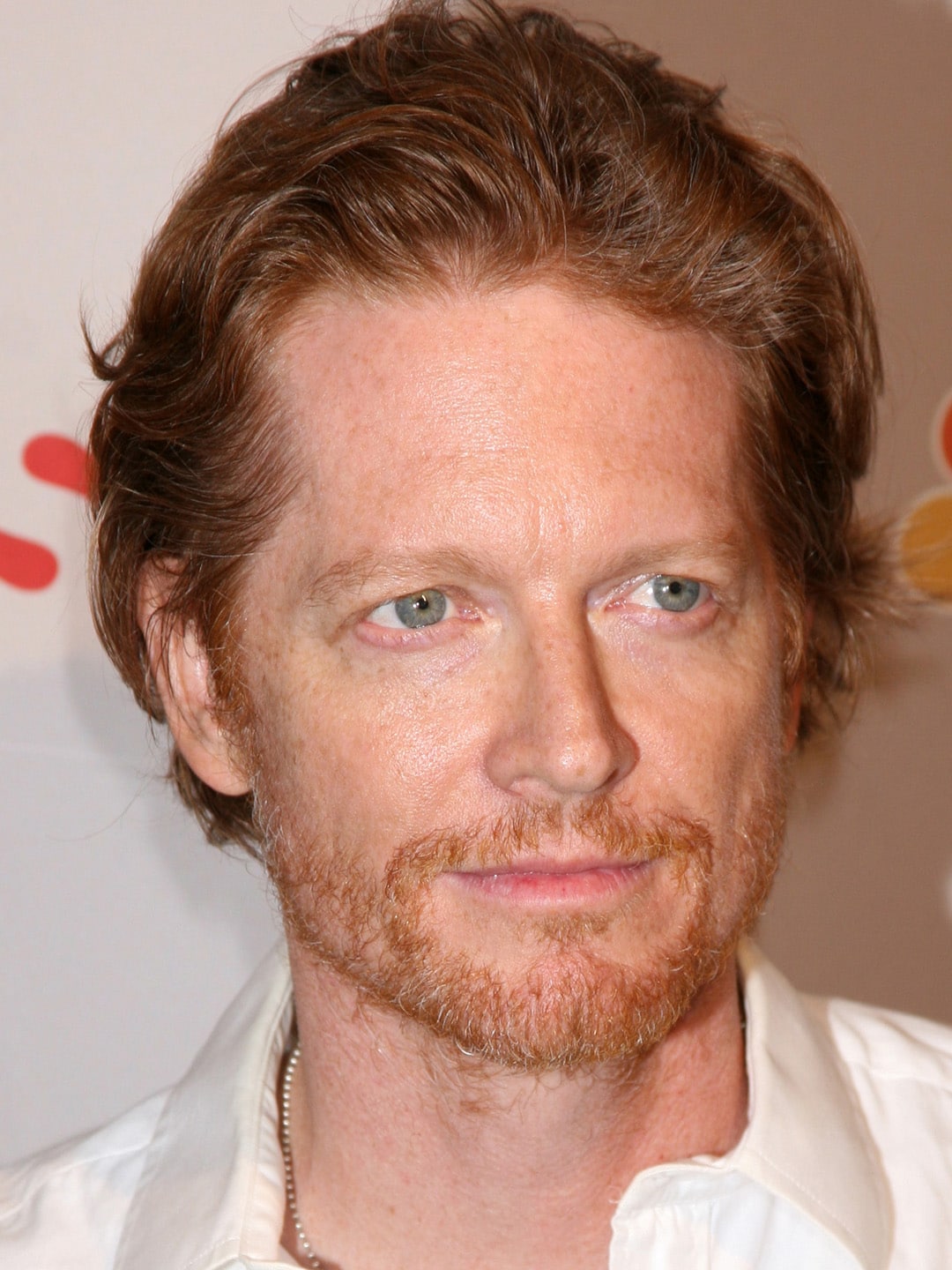 Education and early life
Eric was raised in Santa Barbara, California alongside his sisters Susan and Catherine, by their father Jack Stoltz who taught at a local elementary school, and mother Evelyn (nee Vawter) who was a schoolteacher and violinist; Susan's today an author and Catherine's an opera singer.
Eric and his family split their time between Santa Barbara and American Samoa while he was growing up; he studied at San Marcos High School in Santa Barbara and fell in love with acting during his time there; he was 16 when he made his debut TV series appearance, playing Jack in the 1978 episode "Hunter Country" of the drama "James at 16", and the same year saw him make his debut film appearance, playing Steve Benson in the comedy "The Grass Is Always Greener Over the Septic Tank".
He matriculated in 1979 and then enrolled at the University of Southern California, but dropped out before graduating and moved to New York City in 1981 in pursuit of an acting career, studying under Peggy Feury and Stella Adler.
Roles in TV series
The year 1978 saw Eric play Freddie Driscoll in five episodes of the romantic drama "CBS Afternoon Playhouse", and the remainder of the decade saw him appear in an episode of the comedy "A New Kind of Family", the historical war mini-series "The Seekers" and the romantic family drama "The Waltons".
Eric played supporting characters in only a couple of TV series in the '80s, including the action adventure comedy "The Fall Guy", the comedy "Love, Sidney" and another comedy "St. Elsewhere".
From 1994 through 1998, he played Alan Tofsky in the romantic comedy "Mad About You", which starred Helen Hunt and Paul Reiser, and was created by Danny Jacobson. It follows the life of a married couple from New York City, the series aired from 1992 through 2019 and won 41 of its 132 award nominations. The remainder of the '90s heard Eric voice characters in the animated action adventure "Hercules" and the animated adventure comedy "Hercules: Zero to Hero".
#TBT 10 yrs ago to #Caprica in which I played Cyrus Xander, righthand man to Eric Stoltz's Daniel Greystone. Role was written as a younger tech-wiz type but found out later Eric pushed for me. Wow! Our kids were babies & exactly the same age so our families hung out. Good times! pic.twitter.com/tyy0XLWlQV

— Hiro Kanagawa (@hirokanagawatv) January 24, 2019
Eric appeared in not more than 10 TV series in the 2000s; his most notable performance was perhaps playing the main character Daniel Graystone in all 18 episodes of the 2010 action science fiction "Caprica", which also starred Esai Morales and Paula Malcomson, and was created by Remi Aubuchon. It follows the Adama and Graystone families as they're living on the peaceful planet of Caprica – the series won one of its 10 award nominations.
Eric's since appeared in only a couple of TV series, and his three most recent roles have been voicing Presenter in the 2021 episode "Report on the Canine Auto-Mechanical Soviet Threat" of the comedy "Cinema Toast", playing Matthew Price in two episodes of the 2022 crime comedy "Bull", and Judge Meachem in the 2022 episode "The End of STR Laurie" of the crime drama "The Good Fight".
Roles in movies
The year 1981 saw Eric play Peter Brady in the drama "The Violation of Sarah McDavid", and some of his following roles were in the 1982 drama "Paper Dolls", the 1982 comedy "Fast Times at Ridgemont High", and the 1983 crime thriller "A Killer in the Family".
The year 1984 saw him play Bill Conrad in the comedy "The Wild Life", which starred Ilan Mitchell-Smith and Chris Penn, and was directed by Art Linson; it follows a high school wrestler as he's partying with his friends. Eric became famous following his portrayal of Rocky Dennis in the 1985 biographical drama "Mask", which also starred Cher and Sam Elliott, and was directed by Peter Bogdanovich. It follows the life of a teenager with facial skull deformity whose mother's a member of a biker gang, and the film won three of its 10 award nominations, including an Oscar win for Best Makeup.
Eric was to star as Marty McFly in the 1985 adventure science fiction comedy "Back to the Future"; he spent five weeks shooting for the movie, but was then let go because the producers didn't feel that he was right for the role. Some of Eric's notable performances in the remainder of the '80s were in the 1987 romantic drama "Some Kind of Wonderful", the 1989 romantic comedy "Say Anything", and the 1990 war action "Memphis Belle".
In 1993, he played the lead character Zed in the crime thriller "Killing Zoe", which also starred Julie Delpy and Martin Raymond, and was written and directed by Roger Avary. It follows a group of people preparing to rob a bank in Paris, France and the film won two of its three award nominations. Eric was then cast to appear in the 1994 romantic family drama "Little Women", the 1996 action thriller "Don't Look Back", and the 1999 biographical romantic drama "The Passion of Ayn Rand".
He played Mr. Lawson in the 2002 romantic comedy "The Rules of Attraction", which starred Ian Somerhalder and James Van Der Beek, and was written and directed by Roger Avary. It follows the love triangle between a bisexual student, his virgin classmate and a drug dealer, and the film won two of its five award nominations. Eric appeared in several popular movies in the remainder of the 2000s, including the 2004 science fiction thriller "The Butterfly Effect", the 2005 romantic family comedy "The Honeymooners" and the 2008 crime thriller "Blank Slate".
His three most recent film roles have been in the 2017 family comedy "Class Rank", the 2018 musical "Her Smell" and the 2019 action crime comedy "Lucky Day".
Other credits
Eric's received eight special thanks, including for the 2011 family comedy movie "Judy Moody and the Not Bummer Summer", the 2016 science fiction thriller film "Einstein's God Model" and the 2016 comedy movie "Pushing Dead".
He has 10 producing and 25 directing credits, and some of his most recent producing work has been on the 2017 romantic comedy movie "Confessions of a Teenage Jesus Jerk", 109 episodes of the thriller series "Madam Secretary", which aired from 2014 through 2019, and 22 episodes of the crime comedy series "Bull" in 2020 and 2021.
Some of his recent talk-show appearances have been in "Character Studies", "Up Close with Carrie Keagan" and "Hollywood Insider".
Awards and nominations
Eric's won nine of his 13 award nominations. Some of his wins include a 1985 ShoWest Convention Award for Male Star of Tomorrow, a 1994 Awards Circuit Community Award for Best Cast Ensemble, for his and his colleagues' performance in "Pulp Fiction" and a 1998 Los Angeles Independent Film Festival Indie Supporter Award.
Eric was also nominated for a 1986 Golden Globe for Best Performance by an Actor in a Supporting Role in a Motion Picture, for "Mask".
Love life and marriage
Eric prefers not to speak about his love life in public, but we still know about two women whom he's been with. He and famous American actress Bridget Jane Fonda met on a movie set in 1986, began dating in 1990, and the relationship lasted for eight years, as they split in 1998 for unknown reasons.
Since 2005, Eric's been married to non-celebrity Irish woman Bernadette Moley; she was once a singer and model, but became a housewife after giving birth to her and Eric's two children. Eric and Bernadette are keeping their children away from media, and it's only known that one of them is named Catalina Stoltz.
Interesting facts and hobbies
To prepare for his role in the 1992 movie "The Waterdance", Eric spent three months in a wheelchair.
American screenwriter, producer and director Cameron Crowe was once fascinated by Eric and promised him a role, however small it was, in every movie that he made; he's broken his promise, as he hasn't cast him in any films since 1996, in "Jerry Maguire".
During his teenage years, Eric earned money by playing the piano at local musical theatre productions.
The San Marcos High School which Eric attended was also attended by Kathy Ireland, Cady Huffman and Anthony Edwards.
One of Eric's favorite actors is Will Smith, and some of his favorite movies are "Aladdin", "Emancipation" and "King Richard".
Appearance and net worth
Eric's age is 61. His eyes are blue and hair is brown, he's 6ft (1.82m) tall and weighs around 175lbs (80kgs).
Eric's net worth's been estimated at over $2 million, as of August 2023.