Who is Torrei Hart?
When it comes to the world of entertainment, few individuals shine as brightly as Torrei Hart, according to her fans. She is a producer, television personality and actress, with over 20 acting credits to her name. Besides being known as the ex-wife of the famed comedian, Kevin Hart, Torrei is known for her impeccable acting skills, infectious personality, and dedication to her craft. She earned a special place in the hearts of fans worldwide playing Judge Waltrop in the 2018 drama "Custody Road".
In this article, we'll take a closer look at the life and career of this multi-talented lady.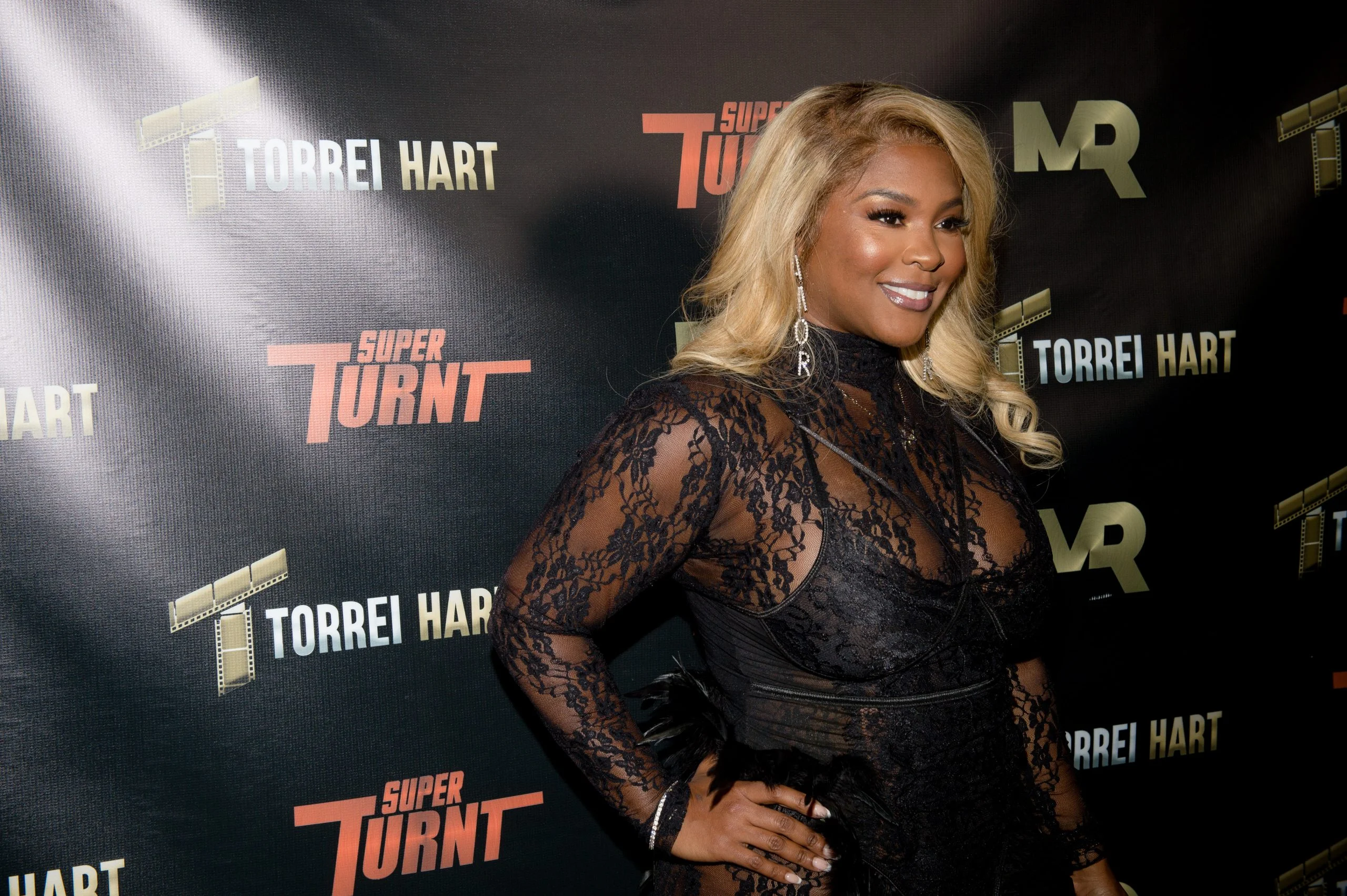 Early life, family, and education
Born Torrei Skipper under the zodiac sign of Pisces on 28 February 1978, in Philadelphia, Pennsylvania USA, she holds American nationality, and her ethnicity is African-American. Torrei was raised in New Jersey, by her parents, about whom nothing is known, as she respects their privacy. She also hasn't shared if she has any siblings.
Torrei grew up with a passion for performing. From a young age, she displayed a natural flair for comedy and acting, captivating those around her with her quick wit and charm. Her talent and determination eventually led her to the bustling streets of Hollywood, where dreams of stardom were on the horizon.
When it comes to her educational background, Torrei attended a local high school, and upon matriculating in 1996, enrolled at Community College of Philadelphia, however, she didn't graduate, as she met Kevin Hart, and moved with him to Los Angeles, California where they planned to launch their acting careers.
Acting career
Torrei's breakthrough in the entertainment industry came when she began making waves in the world of stand-up comedy. Her fearless approach to comedy, coupled with her ability to connect with audiences through humor, quickly propelled her into the spotlight. It wasn't long before Torrei was sharing the stage with some of the biggest names in the industry, solidifying her status as a rising star.
She seamlessly transitioned into acting, making her debut as Mrs Jabonie in the 2010 short movie "The Captive". Her next movie role came in 2015, when Torrei was cast to play Wanda in the romantic drama "American Bad Boy", but which didn't achieve much success.
Resolution Song 🤩🤩😇😇 OWN IT TODAY! Walmart, Bestbuy, Amazon, Target….USA & Canada https://www.walmart.com/ip/Resolution-Song/139962747 https://www.facebook.com/movietrailersnow1/videos/1556353797815442/

Posted by Resolution Song on Monday, January 15, 2018
Later that year, Torrie made her first TV series appearance as Detective Collins in an episode of the crime drama "Kill Em All LA", and followed with her roles in movies such as "Almost Amazing" (2017) and "Resolution Song" (2018) before she landed her most notable role to date, as Judge Waltrop in "Custody Road".
This drama follows the story of a desperate, struggling stand-up comedian who kidnaps his ex-wife to prevent her from winning custody of their son. Although the movie had no nominations, it was well-rated by the audience (7.2/10).
In the following year, Torrei was seen as Janice Allen in the comedy "Hollywould", which she also produced. Later in 2019, Torrei played Melinda in the romantic drama "Perfectly Single", followed by her role as Rita Robinson in "Turnt" (2020), and its sequel "Super Turnt" (2022).
Most recently, Torrei was cast to play Detective Shanel Reid in the 2023 horror "Sebastian", also starring Darius McCrary, Jamie Bernadette and Clifton Powell. Torrei has a further five upcoming projects, and she is especially proud of her role as Raymona in the announced family drama "A Screenshot to Santa", which is completed and set to be released in late 2023.
TODAY! July 3rd! "Sebastian" out in an exclusive Tubi release. I lead the cast. Also starring Darius McCrary, Torrei Hart, Clifton Powell, Cocoa Brown, Jermaine Hopkins,Tracey Graves, Michael Emery, Luca Della Valle Written and directed by Mann Robinson #horror #trailer #movie pic.twitter.com/YPq9JZ2kBG

— Jamie Bernadette (@jamiebernadett) July 3, 2023
Marriage to Kevin Hart, Kids
As mentioned, Torrei and Kevin met at college, fell in love and began a relationship which blossomed into a marriage. The couple exchanged their wedding vows on 22 May 2003, and two years later, they welcomed their daughter, Heaven Lee Hart. Their son, Hendrix Hart, was born on 8 October 2007.
Why did Torrei and Kevin split?
The exact reasons behind Kevin Hart and Torrei Hart's divorce are known primarily through their public statements and interviews; as she put it, they split due to Kevin's infidelity. The two filed for divorce in 2010, and it was finalized on 13 November 2011; the terms of their divorce is that Kevin pays an initial amount of $175,000 and around $20,000 a month in child support.
Torrei kept her ex-husband's surname, stating 'it's mine, first of all'.
Age, height, and net worth
Torrei is 45 years old. Her ex-husband, Kevin Hart is known for his relatively shorter stature. According to him, he stands at approximately 5ft 4ins (1.63m), while many believe that he is as tall as Torrei, who stands at the height is 5ft 2ins (1.57m). Many thought that she was taller, because of her wearing high heels.
When it comes to her net worth, besides her acting career, Torrei earns through her company, Heavenly Hart Haircare. According to sources as of September 2023, Torrei has a net worth estimated at over $5 million.
Briefly about her ex-husband, Kevin Hart
With his energy, quick wit, and undeniable talent, Kevin Hart has not only conquered the stand-up stage, but has also made an indelible mark on the wider world of entertainment. His journey to stardom began on the stand-up comedy circuit – with his unique style, relatable anecdotes, and infectious laughter, he quickly gained a devoted following. His breakthrough came with the release of his first stand-up album, "I'm a Grown Little Man", which catapulted him into the comedy stratosphere.
Born Kevin Darnell Hart under the zodiac sign of Cancer on 6 July 1979, he recently celebrated his 44th birthday. A native of Philadelphia, as his ex-wife, he holds American nationality and his ethnicity is African-American. Kevin was raised by his mother Nancy Hart, alongside his brother Robert. Their father, Henry Robert Witherspoon, was a cocaine addict who spent most of Kevin's childhood in jail.
While Kevin Hart is undoubtedly a comedy superstar, he's also made a significant impact on the world of acting. His notable film roles include appearances in "Ride Along", "Get Hard", "Central Intelligence", and "Jumanji" film franchise, often alongside Hollywood heavyweights such as Ice Cube and Dwayne 'The Rock' Johnson. Kevin's charisma and comedic timing have made him a sought-after actor, and his performances on the big screen have endeared him to audiences worldwide.
When it comes to his personal life, after he divorced Torrei, Kevin became engaged to Eniko Parrish, his now-wife. The two married on 13 August 2016, and their first child, Kenzo Kash Hart was born on 21 November 2017. A month after Eniko gave birth to their son, Kevin admitted that he had cheated on her while she was pregnant. However, the two reconciled, and three years later, on 29 September, they welcomed their daughter, Kaori Mai.
If you have wondered how rich this comedian is, according to sources as of September 2023, Kevin Hart has a net worth estimated at a whopping $450 million.