In the automotive reality television industry, only a few figures stand out as prominently as Mike Brewer. His enduring fame owes much to the long-standing success of "Wheeler Dealers," an auto restoration program that has been captivating car enthusiasts worldwide since its debut in 2003. His career has undoubtedly seen its share of controversies, particularly stemming from a well-publicized feud with a former co-star, Edd China. Both parties have since reconciled and cleared the air. However, concerns surrounding Mike's demeanor and attitude rekindled when yet another co-star left the show, prompting questions such as why no one wants to work with Mike Brewer?
Meet Mike Brewer: Before his road to success
Who would have thought that a man running a snooker hall would go on to find immense success in the world of car sales, and entertain gearheads on TV for two decades?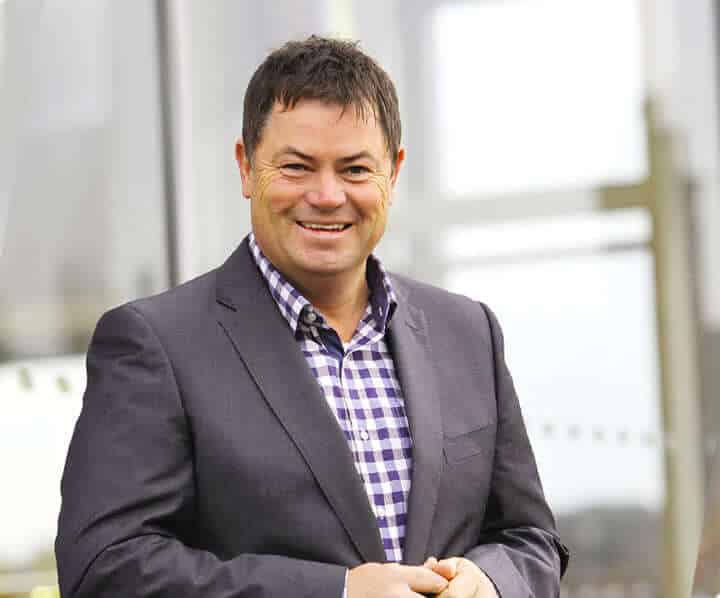 Early childhood and family
Born on 28 August 1964, in the London Borough of Lambeth, Mike Brewer is a British automotive enthusiast and car trader. He spent his formative years in a middle-class household, under the watchful eye of his mom Doreen Fitzgerald and dad Roger Wilks. It was his father who became the driving force behind Mike's deep-seated passion for automobiles. Not only did his father have an unwavering love for cars, but he also possessed the remarkable skills to customize them. In the beginning, Mike didn't display much interest in them however, as he grew up, he found himself increasingly drawn to the world of car repairs, and eventually, car restorations.
Going to annual British car trade events
Instead of spending school breaks indulging in typical childhood pastimes with his friends, young Mike found himself in the family garage. It was here that his father introduced him to an array of car tools and actively engaged him in various customization projects. Year after year, he accompanied his father to countless car trade shows across Britain, soaking up invaluable insights into the intricate world of car trading and restoration. By the time he reached the age of 17, he was more than ready to independently purchase his first car. Mike had amassed a wealth of knowledge about his chosen vehicle, possessing the skills to address any issues it faced, and so ensuring meticulous maintenance.
Establishing his car dealership
An astute local car dealer extended an offer to Mike that he simply couldn't resist, even when he was still overseeing a snooker hall. It became evident to this car dealer that Mike possessed a rare blend of eloquence and approachability, a potent combination for a thriving career in sales. Indeed, armed with the extensive knowledge he'd gained from years of assisting his father in the family garage, Mike rapidly honed his skills in car salesmanship.
His prowess in the art of selling cars soon earned him an impeccable reputation in the car trading industry, paving the way for the establishment of "Mike Brewer Motors," his first car dealership located in Sheffield. With an innate flair for business, Mike steadily expanded his enterprise as he garnered a growing base of satisfied customers over the years. Notably, he opened a second branch in the Luton area. One of the driving factors behind his rising prominence in the auto restoration industry was his commitment to providing car enthusiasts with the opportunity to own meticulously restored, high-quality used cars, all without exorbitant price tags.
Mike's foray into the reality TV entertainment industry
While there's no shortage of car experts and enthusiasts in the automotive community, only a select few are granted the unique opportunity to make their mark in the entertainment industry. Mike Brewer happened to be one of these rare individuals, armed not only with an encyclopedic knowledge of automobiles but also gifted with the power of articulateness and a natural charm that shone on the small screen.
His TV debut
The turning point came when a British TV producer reached out to Mike, presenting him with the intriguing prospect of becoming part of an automotive-themed TV show. Initially, Mike hesitated, as embarking on a career in entertainment was a far cry from his original path. However, the persuasive producer eventually won him over, convincing Mike to undertake a screen test that would become the gateway to his first TV hosting gig.
While contemporary car enthusiasts might primarily recognize Mike Brewer as the charismatic host of "Wheeler Dealers," his venture into reality TV actually dates back to 1998. This marked the year of his TV debut through a show aptly named "Driven," which found its home on the UK's Channel 4 network. In this show, Mike found himself sharing the screen with co-hosts, James May and Jason Barlow.
Interestingly, Channel 4's producers conceived "Driven" with a specific mission: to compete head-on with BBC's wildly popular "Top Gear" TV series. Over time, Mike's co-stars shifted allegiances and switched to the rival show. Instead of dwelling on this setback, Mike seized the opportunity to dive into mastering the art of TV presentation. Little did he know, these formative experiences laid the groundwork for his future role as one of the most celebrated automotive TV show hosts in the country.
Honed his hosting talent with these shows
Mike's journey through the entertainment industry continuously shaped and evolved his hosting talents. In 2005, he stepped into the role of the main host for the revamped version of an automotive TV series entitled "Pulling Power." It was aired on the ITV channel during the early 2000s and marked a significant chapter in Mike's career. In this TV series, Mike formed a dynamic team alongside mechanic and automotive specialist Edd China, TV anchor Sarah-Jane Mee, and TV personality-turned-journalist Michele Newman. However, despite their collective efforts, the show experienced a brief three-year run before it met its end, primarily due to lower-than-expected ratings.
Due to this unfortunate event, Mike believed that the TV industry might no longer offer him ample opportunities. Nonetheless, executives at the UK's Channel 4 recognized his potential as a TV host and presented him with a range of projects. It was not until he embraced the role of hosting "Deals on Wheels" that his exceptional hosting skills and profound knowledge of car restoration began to truly stand out. It was during this time that his talents caught the discerning eye of Discovery Channel executives.
Through twists of fate, Mike once again found himself in the spotlight, taking the reins of the show alone after his co-presenter, Richard Sutton, parted ways with the program, but for Mike, this was hardly a daunting prospect, as he'd already demonstrated his ability to carry a show independently. Discovery Channel eventually made a bold move, canceling "Deals on Wheels" in 2001 to make way for another groundbreaking automotive restoration series. This pivotal development catapulted Mike Brewer into having one of the most successful and enduring careers on TV, cementing his status as one of its brightest stars.
My 1st co-presenter Richard Sutton #dealsonwheels missed him https://t.co/IyNT7csckm

— Mike Brewer (@mikebrewer) September 12, 2015
Revving up with "Wheeler Dealers"
The year 2003 marked a significant shift for Mike Brewer, when Discovery Channel decided to put him into the driver's seat for a thrilling new reality TV series called "Wheeler Dealers." It was the show that ultimately made him one of the most recognized faces in the global automotive restoration community.
Premise and cast
With "Wheeler Dealers," Mike embarked on a mission to educate viewers in the art of buying, restoring, and selling classic cars from his own generation. The series set the stage for Mike to play the role of the car-hunting specialist, guiding everyone to the hidden gems scattered across Europe. However, no journey is complete without the right pit crew, and that's where the talented mechanic Edd China entered the picture. The producers brought in Edd's grease-smudged hands and wealth of automotive knowledge to the garage, helping car enthusiasts understand the ins and outs of reviving these classic beauties, all while keeping the budget in check at a thrifty $1400.
The TV Debut: "Porsche 924"
The first episode entitled "Porsche 924," graced the airwaves on 7 October 2003, featuring a battered 1983 two-door sports car, a model that had once exemplified Porsche's legacy. Manufactured in Germany from 1976 to 1988, this particular Porsche 924 had seen better days, but Mike Brewer saw potential. Acquiring the dilapidated vehicle for a mere $980, he and Edd went on an extraordinary transformation journey, one that would captivate audiences.
The restoration process unfolded before viewers' eyes, showcasing meticulous attention to detail. The Porsche went on a comprehensive overhaul, from the replacement of components like the handbrake lever, gear knob, and mirrors, to painstakingly repairing every dent; they left no stone unturned. The rear exhaust section received much-needed adjustments, while the wheels received fresh paint, the bodywork a glossy polish, and the engine a thorough servicing. Remarkably, their commitment to frugality prevailed, with the total restoration expenditure amounting to a modest $430.
As the Porsche 924 was resurrected, its final price tag told a story of success. Mike Brewer, the consummate dealmaker, sold the revived sports car for $2,100, pocketing a tidy profit of approximately $700, about 30 per cent. It was a triumphant beginning for a show that would soon become an enduring favorite among car enthusiasts and TV audiences.
Simplicity won them a loyal fan base
What set the show apart was its refreshing simplicity. In a TV landscape often dominated by flashy theatrics, staged drama, and artificial deadlines, "Wheeler Dealers" took a different path. It deliberately avoided these gimmicks, instead focusing on the genuine process of car restoration. This approach resonated deeply with viewers, creating a devoted fan base that appreciated authenticity.
Mike Brewer's co-hosts in "Wheeler Dealers"
In the ever-evolving world of entertainment, even the most beloved TV shows face controversies, and "Wheeler Dealers" is no exception. The TV series encountered its fair share of changes, often driven by artistic differences or personal choices. Over its nearly two-decade run, the show saw two co-host transitions. Here's a look at Mike Brewer's past and present co-presenters, along with the reasons behind these changes:
Edd China (Season 1 to 13)
In a surprising turn of events in 2017, the executive producers of the show announced that Edd China wouldn't be part of its future seasons. The official explanation was that the mechanic wished to pursue other endeavors, however, this decision left many fans bewildered, considering the show's massive global viewership, spanning over 200 countries and territories.
Speculation surfaced online, with theories suggesting fallout between Mike and Edd or differences with the production crew. To clear the air, Edd posted a video explaining his departure, citing disagreements with the show's new direction that the new producers were taking, expressing that it was time for him to explore new opportunities. While he assured fans that he and Mike were on civil terms, he candidly admitted, 'Is he my favorite person right now? Probably not, and I know for sure that I'm not his, but that's okay.' Edd remained hopeful that their friendship would endure.
Unfortunately, Edd's video triggered an avalanche of controversy. Some fans directed anger at Mike, accusing him of playing a role in Edd's departure, while others escalated their frustration with online death threats. Mike initially engaged with some fans on social media, defending himself by suggesting that Edd was the one who betrayed the show by abandoning him after 13 years of involvement, but later deleting the tweet. Edd, in a follow-up video, urged fans to refrain from sending death threats to Mike, and clarified that their simple disagreement should not culminate in tragedy.
Ant Anstead (Season 14 to 16)
Ant Anstead's entry into "Wheeler Dealers" had two versions. Some hinted that he had already auditioned and undergone a screen test with producers before Edd's exit, while others claimed that Ant began his screen test five months after Edd officially informed producers of his departure. Regardless, Ant quickly developed a strong rapport with Mike in the show.
However, after three years, Ant decided to step away. Speculation immediately arose, with fans questioning whether he and Mike had a falling out. Ant promptly dispelled these rumors, announcing that he was parting ways with the show due to production decisions. The producers had chosen to relocate filming back to the UK, while Ant preferred to remain in the US, where he had multiple projects lined up in Los Angeles. Additionally, he was going through a divorce at the time, further contributing to his decision to leave the show.
Marc Elvis Priestly  (Season 17 – present)
Following Ant Anstead's departure, the search for a suitable replacement led the show's producers to Marc "Elvis" Priestly, a former McLaren Formula 1 mechanic. Having previously co-hosted the first season of "Wheeler Dealers: Dream Car," a spinoff series launched in 2020, Marc was a natural choice. Both Mike and the producers believed that Marc possessed the right attitude, skills, and energy to complement the show's dynamic. Thus, he stepped in as co-presenter, joining Mike when the original series made its return to the UK.
As the show continued its journey with a new co-host, its appeal and commitment to authentic automotive content remained unwavering, securing its place as a beloved fixture in the world of automotive entertainment.
Why does no one want to work with Mike Brewer?
Over the past 19 years, "Wheeler Dealers" has seen many changes, but one constant figure throughout has been Mike Brewer. While the show has thrived, some have maliciously suggested that nobody wants to work with Mike; the'vey arrived at this conclusion since it happened to him several times starting with the show, "Driven." However, it's essential to clarify the circumstances surrounding the departure of his former co-presenters. It's been proven that Mike had nothing to do with their decisions to leave the show. Most TV network executives have been known to be ruthless in making abrupt decisions whenever they encounter anyone disrupting the peace in their tightly run shows. Mike Brewer wouldn't have any opportunity to work again in the TV industry, if he was indeed the one with an attitude problem. It's a cutthroat industry, and no one is indispensable.
Celebrating its 20th season this 2023
"Wheeler Dealers" is gearing up for its 20th season, set to start in September 2023 on Quest TV in the UK. Marc Priestly and Mike Brewer continue to enjoy each other's company at various car events in the UK and North America. There were times when the two were joined by Ant Anstead, which made it more thrilling for the car enthusiasts, however, some fans still bring up Edd China on Mike's social media platforms, which led him to threaten to block anyone mentioning him on any of his pages. Despite its sometimes predictable format, the show remains highly popular, consistently ranking as one of the most-watched cable and streaming programs.
In summary, the notion that nobody wants to work with Mike Brewer is far from accurate. The departures of his former co-stars were driven by individual choices and external factors, not any personal conflicts with Mike. Over the years, Mike has proven to be a dedicated and respected figure in the automotive entertainment industry, continuing to draw audiences worldwide to "Wheeler Dealers" for nearly two decades. Mike Brewer's success extends beyond the show, with a net worth of over $4 million and seven TV shows to his credit.