Who is Bigi Jackson, also known as Blanket?
He's the third and youngest child of the late 'King of Pop' – born Prince Michael Jackson II under the zodiac sign of Pisces on 21 February 2002, in La Mesa, California, USA, he became known as 'Blanket' due to his father Michael Jackson famously draping a blanket over his face to shield him from the public eye during his infancy. A video and a famous photograph of Bigi, which caused widespread criticism in the media, was taken when Bigi was just nine months old, and Michael dangled him over a balcony of his Berlin hotel room.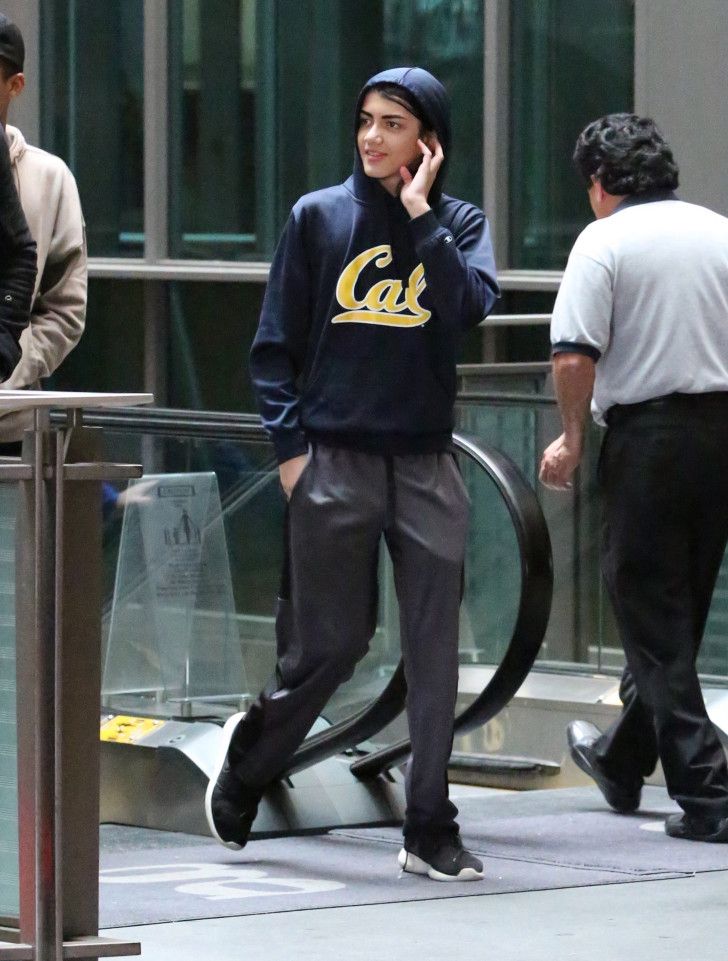 Parents
Bigi's mother's identity has been kept private, and her name has not been officially disclosed by the Jackson family. However, it's believed that she was a surrogate mother or a woman chosen by Michael Jackson to carry and give birth to Bigi. It is also believed that Bigi had been conceived by artificial insemination – Michael Jackson is the biological father of Bigi.
The mother of Michael's elder children denied the rumor about her being Bigi's mother. Bigi's godfather is the famous "Home Alone" actor, Macaulay Culkin, while his godmother is the great Elizabeth Taylor, who was his father's close friend for years.
Siblings
Bigi Jackson has two older siblings: Michael Joseph Jackson Junior, commonly known as Prince, and Paris-Michael Katherine Jackson, who are both from Michael Jackson's second marriage to Debbie Rowe. Unlike his older siblings, Bigi spent much of his early life away from the public eye, and his father took great care to protect his privacy. He rarely made public appearances, and was seldom photographed.
Education and early life
Bigi Jackson attended a private school in California – his education and well-being were important to his family. Bigi showed an interest in martial arts, and has been seen attending karate classes. As he entered his teenage years, Bigi started to become more visible in public, occasionally attending family events and appearing on social media alongside his siblings. However, he still maintained a relatively low profile, compared to his famous family members.
After the untimely death of Michael Jackson in 2009, Bigi, then seven years old, and his siblings were placed under the guardianship of their grandmother, Katherine Jackson.
Career Ambitions
While there isn't much information about Bigi's career aspirations or plans, it's worth noting that his older siblings, Prince and Paris, have pursued careers in the entertainment industry. Prince has expressed interest in music and has worked as a television correspondent, while Paris has pursued a career in modeling and acting.
Bigi Jackson was mostly staying out of the public eye; today he has no social media accounts (except the one run by his fans), and there are limited details available about his life and activities. Since he's a private individual and the Jackson family tends to maintain a level of privacy, it can be challenging to find up-to-date information on his current activities and pursuits. He's tried his hand as a producer and director and worked on the short movie "Rochelles".
Recently, 21-year-old Bigi and his brother Prince, made a rare public appearance together at the event held as a tribute to Michael Jackson, on what would have been his 65th birthday.
Briefly about Bigi's father, Michael Jackson
Michael Jackson was a legendary American singer, songwriter, and dancer who left an indelible mark on the world of music and entertainment. Born Michael Joseph Jackson under the zodiac sign of Virgo on 29 August 1958, in Gary, Indiana USA, he began his career at an early age, and quickly rose to become one of the most iconic and influential artists of all time.
Michael Jackson's journey into the world of music began in his childhood. He was the eighth of ten children in the Jackson family, and it was evident from a young age that he possessed an extraordinary talent. At the tender age of six, Michael joined his family's singing group The Jackson 5, which included his older brothers. The group's hits like "I Want You Back" and "ABC" catapulted them to fame in the late '60s and early '70s.
When 𝐓𝐢𝐭𝐨 𝐓𝐢𝐦𝐞 and 𝐓𝐨𝐬𝐬𝐛𝐚𝐜𝐤 𝐓𝐮𝐞𝐬𝐝𝐚𝐲 collide.😎 Happy birthday to our second oldest brother @titojackson5 who has undeniable talent and swag.💯 pic.twitter.com/5caG1j7DGL

— The Jacksons (@Jacksons) October 15, 2019
Although Michael Jackson achieved success as part of The Jackson 5, it was his solo career that truly defined his legacy. In 1971, he released his first solo album "Got to Be There", followed by "Ben" in 1972. These albums showcased his incredible vocal range and talent, but it was his 1979 album "Off the Wall" that marked a turning point in his career. Produced by the legendary Quincy Jones, the album featured hits like "Don't Stop 'Til You Get Enough", earning Michael his first Grammy Award.
The pinnacle of Michael Jackson's career came with the release of his 1982 album, "Thriller". This groundbreaking album included hit songs such as "Billie Jean", "Beat It", and the iconic title track, "Thriller". The album went on to become the best-selling album of all time, with over 66 million copies sold worldwide. Its music videos, especially for "Thriller", set new standards in the industry, and remain iconic to this day.
Michael Jackson was not just a remarkable singer; he was an extraordinary dancer. His signature move, the moonwalk, became a global sensation and is still imitated by aspiring dancers worldwide. His live performances were electrifying spectacles, and his innovative dance moves, such as the robot and the anti-gravity lean, captivated audiences and earned him the title of the 'King of Pop'.
Beyond his musical talent, Michael Jackson was known for his philanthropic work. He supported numerous charitable causes throughout his life, including children's hospitals, HIV/AIDS research, and disaster relief efforts. In 1985, the song "We Are the World" which he co-wrote with Lionel Richie, raised millions for famine relief in Africa. His dedication to making the world a better place earned him recognition and accolades for his humanitarian efforts.
Michael Jackson's life wasn't without its controversies and challenges. He faced allegations of child molestation for the first time in 1993, and then again in 2005, which resulted in a highly publicized trial. He was acquitted of all charges, but the allegations had a lasting impact on his reputation.
In addition to his legal battles, Jackson's physical appearance also underwent significant changes over the years, leading to speculation and rumors about cosmetic surgeries. Despite these challenges, his music and impact on the world remained undeniable. Michael Jackson's influence on the music industry is immeasurable. He paved the way for countless artists and set the standard for what it means to be a true entertainer.
Even after his death on 25 June 2009, Michael Jackson's legacy endures. His music continues to be celebrated, and his impact on the world of entertainment remains unparalleled. He left behind a body of work that will be cherished for generations to come, making him one of the greatest and most iconic artists in the history of music. The 'King of Pop' may be gone, but his music and influence will forever live on, reminding us that he truly was one of a kind.