Who is David Wenham?
Australian actor David Wenham was born in Marrickville, New South Wales, Australia, on 21 September 1965, making his zodiac sign Virgo. He has 96 acting credits, but is perhaps still known best for playing Faramir in the critically acclaimed action adventure movie "The Lord of the Rings: The Return of the King", which starred Elijah Wood, Ian McKellen and Viggo Mortensen, was directed by Peter Jackson, and based on the books by J. R. R. Tolkien. It follows Aragorn and Gandalf as they're leading the World of Men against Sauron, and the movie won 213 of its 337 award nominations, including 11 Oscar wins; the website IMDb has ranked the film #7 best of all time. David portrayed the same character in the 2002 prequel "The Lord of the Rings: The Two Towers".
David's sisters nicknamed him Daze or Dais (stands for 'short') while they were growing up, and this eventually turned into 'Daisy'.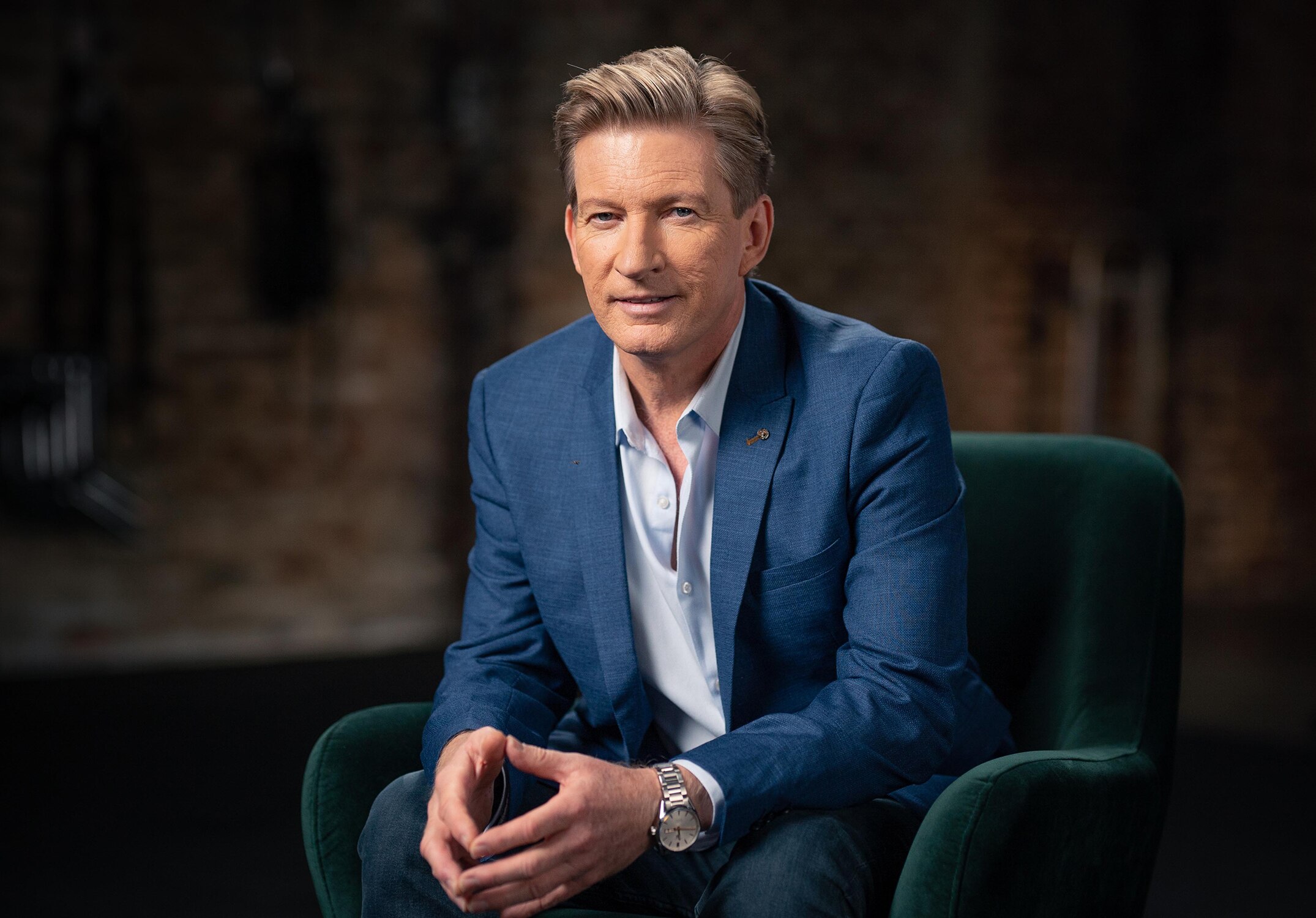 Education and early life
David was raised in Marrickville alongside his five older sisters and one older brother, by their father Bill Wenham and mother Kath; no other details are known about David's family, except that they're Roman Catholic, because he respects their privacy.
David studied at Christian Brothers' High School, Lewisham and it was during his time there that he became passionate about acting and appeared in a number of school plays; David was also into sports as a teenager, and excelled in both soccer and cricket.
Upon matriculating in 1983, he enrolled at University of Western Sydney, from which he graduated with a Bachelor of Arts degree in 1987.
Roles in TV series
David's debut TV series role was playing Party Youth in both episodes of the 1987 mini-series "Poor Man's Orange", and the remainder of the '80s saw him appear in an episode or two of the romantic drama "Sons and Daughters", the historical mini-series "Australians", and the crime comedy "Rafferty's Rules".
The year 1992 saw him appear in two episodes of the popular romantic drama "A Country Practice", which starred Shane Porteous and Brian Wenzel, and follows the lives of residents of Wandin Valley; the series aired from 1981 through 1993, and won 20 of its 25 award nominations. What also marked the '90s for David was playing Dr. Ghrobak in all 13 episodes of the action adventure "Return to Jupiter", which co-starred Sonia Todd, and follows a group of parents and their children who've escaped from Io and are now headed towards the mining colony on Ganymede; the series was nominated for a single award.
The remainder of the '90s saw David appear in the drama "Simone de Beauvoir's Babies", the science fiction mystery comedy "Twisted Tales", and the comedy "Sea Change".
On This Day in 1999 Diver Dan left SeaChange. David Wenham was replaced by William McInnes. pic.twitter.com/UOxIZuNzHr

— TV Flashback (@tvflashbackau) July 3, 2022
He had only a single TV series role in the first decade of the 2000s, playing Drew Skye in the historical action "Deadliest Warrior", which starred Geoff Desmoulin and Armand Dorian, and was created by Timothy Prokop; it follows some of the greatest warriors of history.
The year 2011 saw David star as Andrew Fraser in all 10 episodes of the crime mini-series "Killing Time", and some of his following roles were in the drama mini-series "Better Man", the crime thriller "The Code", and the historical mini-series "Banished".
Most recently, in 2022, David played Jasper Queller in six episodes of the crime mystery "Pieces of Her", which starred Toni Collette and Bella Heathcote, and was created by Charlotte Stoudt. It follows a woman who's gone out for lunch with her mother for her 30th birthday; the series won two awards.
Roles in movies
David's debut film role was playing Soldier in the 1988 drama "Fragments of War: The Story of Damien Parer", and some of his following roles were in the 1992 comedy "Greenkeeping", the 1994 action science fiction "No Escape", and the 1994 drama "Gino".
The year 1996 saw him play Doug in the musical comedy "Cosi", which starred Ben Mendelsohn and Barry Otto, and was directed by Mark Joffe. It follows an Australian amateur theatre director who's been invited to direct a play at a Sydney institution for mentally ill, and the movie won one of its three award nominations. The remainder of the '90s saw David appear in the 1996 crime comedy "Idiot Box", the 1998 crime drama "The Boys", and the 1999 biographical drama "Molokai".
What marked the 2000s for him was perhaps portraying Audrey in the evergreen 2001 romantic musical "Moulin Rouge!", which starred Nicole Kidman and Ewan McGregor, and was written and directed by Baz Luhrmann. Set in 1890s Paris, the film follows a poor Bohemian poet who's fallen for a nightclub star and beautiful courtesan, and it won 87 of its 220 award nominations, including two Oscar wins for Best Costume Design and Best Art Direction – Set Decoration. Some of David's other notable performances in the decade were in the 2003 romantic drama "After the Deluge", the 2004 action adventure fantasy "Van Helsing", and the 2006 action "300".
Hugh Jackman, David Wenham, and Shuler Hensley (as Frankenstein's Monster) on the set of Van Helsing (2004) in Prague, on the shores of Kampa. Note the main Národní divadlo building in the background.

Posted by The Prague Reporter on Saturday, September 30, 2017
In 2014, he played Patrick in the family drama "Paper Planes", which starred Sam Worthington and Ed Oxenbould, and was written and directed by Robert Connolly. It follows an Australian boy who's dreaming of competing in the World Paper Plane Championship in Japan, and the film won six of its 21 award nominations.
Some of David's most recent film roles have been in the 2021 animated crime comedy "Peter Rabbit 2: The Runaway" (voice role), and in 2022 the biographical musical "Elvis" and the animated action adventure "Mortal Kombat Legends: Snow Blind" (voice role).
Other credits
David produced and directed the 2017 short drama movie "Ellipsis", and he also produced the 2004 crime comedy movie "Stiff", the 2004 comedy movie "The Brush-Off", and the 2020 historical adventure film "The Furnace".
Some of David's most recent talk-show appearances have been in "Anh's Brush with Fame", "Shark Week" and "The ABC Of".
Awards and nominations
David's won 16 of his 52 award nominations. Some of his wins include a 2003 Awards Circuit Community Award for Best Cast Ensemble, a 2003 National Board of Review Award for Best Acting by an Ensemble, and a 2003 Online Film Critics Society Award for Best Ensemble, all for his and his colleagues' performance in "The Lord of the Rings: The Return of the King".
Love life and relationships
David's highly secretive when it comes to sharing the details of his love life with his fans, but it's known that he's been in a relationship with Australian actress Kate Agnew for nearly three decades now.
The two began dating in 1994, after having been introduced by a mutual friend at a party; Kate has nine acting credits, and is perhaps known best for portraying Anna in the 2000 short romantic movie "Blindman's Bluff".
Kate gave birth to their daughter Eliza Jane on 10 October 2002, and their second daughter Millie followed in the second half of November 2008.
There are no other women whom David's perhaps been with, that we know about; he's in a long-term relationship with Kate Agnew as of August 2023, and they have two daughters together.
Interesting facts and hobbies
The main reason why David was cast in "Lord of the Rings" was because he resembled Sean Bean, who portrayed his brother in the movies; as the producers noted, the two both have large noses.
He was once voted 'Australia's Sexiest Man Alive'.
At the memorial service for Australian zookeeper, environmentalist and wildlife educator Stephen Robert 'Steve' Irwin, David read the poem "The Crocodiles are Crying" by Rupert McCall.
He's a huge fan of Australian Rules Football, and cheers for the Sydney Swans.
David worked a couple of jobs to financially support himself before succeeding in the film industry, including being an insurance clerk and a bingo caller.
He was named 'Ancient Forest Guardian' in Sydney on 13 March 2002.
More than 1,600 people are following David's personal Instagram account today, as he's posted only 47 pictures and videos onto the network.
One of his favorite actors is Ian McKellen, and some of his favorite movies are "X-Men", "Mr. Holmes" and "The Good Liar".
Appearance and net worth
David's age is 57. He has blue eyes and brown hair, is 5ft 10ins (1.78m) tall and weighs about 160lbs (74kgs).
His net worth's been estimated at over $3 million, as of August 2023.