• Will Ripley is a television personality and journalist born in Manchester, Connecticut in 198•
• His net worth is estimated to be around $1 million.
• He graduated from the University of Missouri with a BA in Journalism.
• He was placed in charge of covering major news stories from Japan and across the Asia Pacific region with the CNN network.
• He is openly gay and married to his partner Matt Love since December 2017.
 
Who is Will Ripley?
William Anderson Ripley was born on 9 May 1981, in Manchester, Connecticut USA, so is currently aged 37. He is a television personality, probably best recognized for working in the position of the Tokyo bureau correspondent for the CNN network.
Will Ripley Net Worth
His professional career started in 2004, and since then he has been an active member of the news industry, primarily known as a television personality and journalist. So, if you ever wondered how rich Will Ripley is, it has been estimated by authoritative sources that the total size of his net worth is close to $1 million, accumulated through his successful journalistic career. If he continues to develop his career further, his net worth will certainly increase in the coming years.
Early Life and Education
Concerning his early life, Will Ripley apparently spent his childhood in Manchester, where he was raised by his parents, but whose names and professions have not been revealed to the public.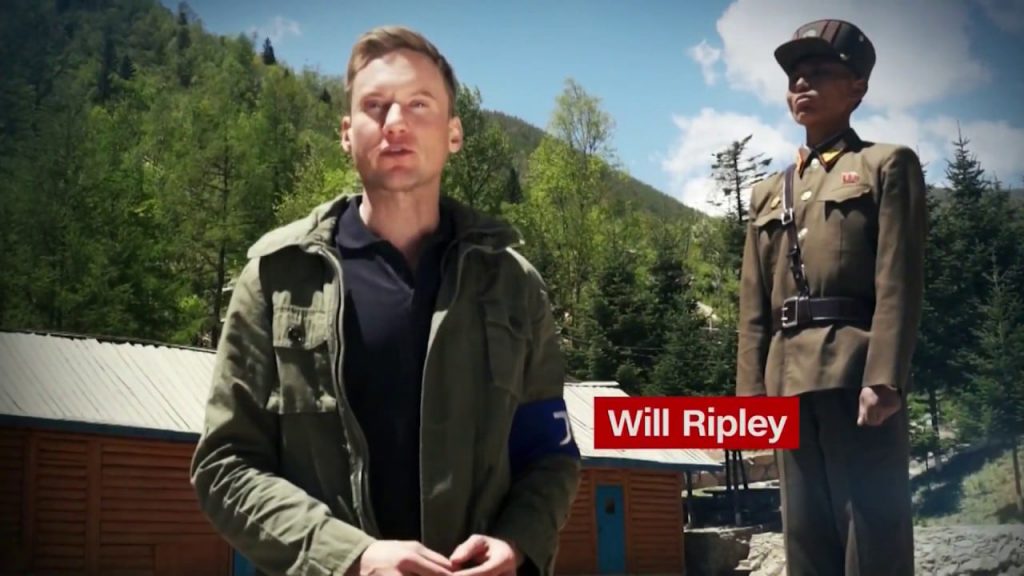 Regarding his education, Will went to Manchester High School, where he developed his love for journalism and became involved in that field, as he started working at Fox affiliate WTIC-TV in Hartford, Connecticut. Side by side, he also worked as a freelancer at The Weather Channel, and was in the position of News Director for MHS-TV, the high school television station. Upon matriculation, he enrolled in the School of Journalism at the University of Missouri-Columbia, from which he graduated with a BA degree in Journalism. As a student, he worked in the positions of a photographer and reporter for Vox Magazine and The Columbia Missourian.
Career Beginnings and Rise to Fame
Speaking about Will's professional career in the field of journalism, it began in 2004 when he became a part of KRGV-TV's NewsChannel 5, an ABC – affiliated television station located in the Rio Grande Valley, South Texas, in the position of a co-anchor for "NewsChannel 5 This Morning". Undoubtedly, his outstanding academic performance, as well as his previously acquired knowledge helped him to climb the ladder of success quickly. In 2012, he moved to Denver, Colorado, where he joined KUSA-TV, and worked as an anchor and investigative reporter for two years, adding a considerable amount to his net worth and increasing enormously his popularity.
Japan's new emperor, Naruhito, has formally ascended to the Chrysanthemum Throne. On day one of the new Reiwa era, the sun came out at the Imperial Palace in Tokyo. Naruhito became the 126th Emperor of Japan, the latest in an unbroken line that stretches back 14 centuries. pic.twitter.com/sAyvnXHsic

— Will Ripley (@willripleyCNN) May 1, 2019
CNN Network
In February of 2014, Will's career was moved to the next level when he left KUSA-TV and joined the CNN network, where he was placed in charge of covering major news stories from Japan and across the Asia Pacific region, working as a Tokyo bureau correspondent. He was the only television journalist who interviewed three American detainees in North Korea, and also covered such major stories as the disappearance of Malaysia Airlines MH370, the Sinking of MV Sewol, the opening of the Hong Kong–Zhuhai–Macau Bridge, the deadly eruption of Mt. Ontake, and the crisis in Ukraine, among many others. To speak further of his career, Will worked on the documentary "Secret State: Inside North Korea", which contributed a lot to his wealth. He also regularly appears in such programs as "CNN Newsroom", "The Situation Room", "The Lead With Jake Tapper", and "New Day".
Awards and Recognitions
During his career, Will has distinguished himself as a professional journalist, and thanks to his accomplishments he has won four Regional Edward R. Murrow awards, a Heartland Regional Emmy award, and a Lone Star Emmy award for best morning newscast. He was also honored with the Steve Pieringer award for outstanding valor in news coverage by the Texas Association of Broadcasters. Moreover, Will was named for producing the Best Single News Story/Report at the 2018 Asian Academy Creative Awards, for being one of few journalist invited by North Korea to be the witness to the destruction of the remote Punggye-ri nuclear test site.
Personal Life
Talking about his personal life, Will Ripley is an openly gay, but doesn't flaunt it, tending to keep his most intimate details hidden from the eyes of the public. However, the media discovered that he has been married to his partner Matt Love since December of 2017.
Source:
IMDb
,
Wikipedia