Who is Woah Vicky?
Woah is a prominent figure on social media, known for her controversial online presence. She gained notoriety for claiming to be African-American, despite her Caucasian heritage.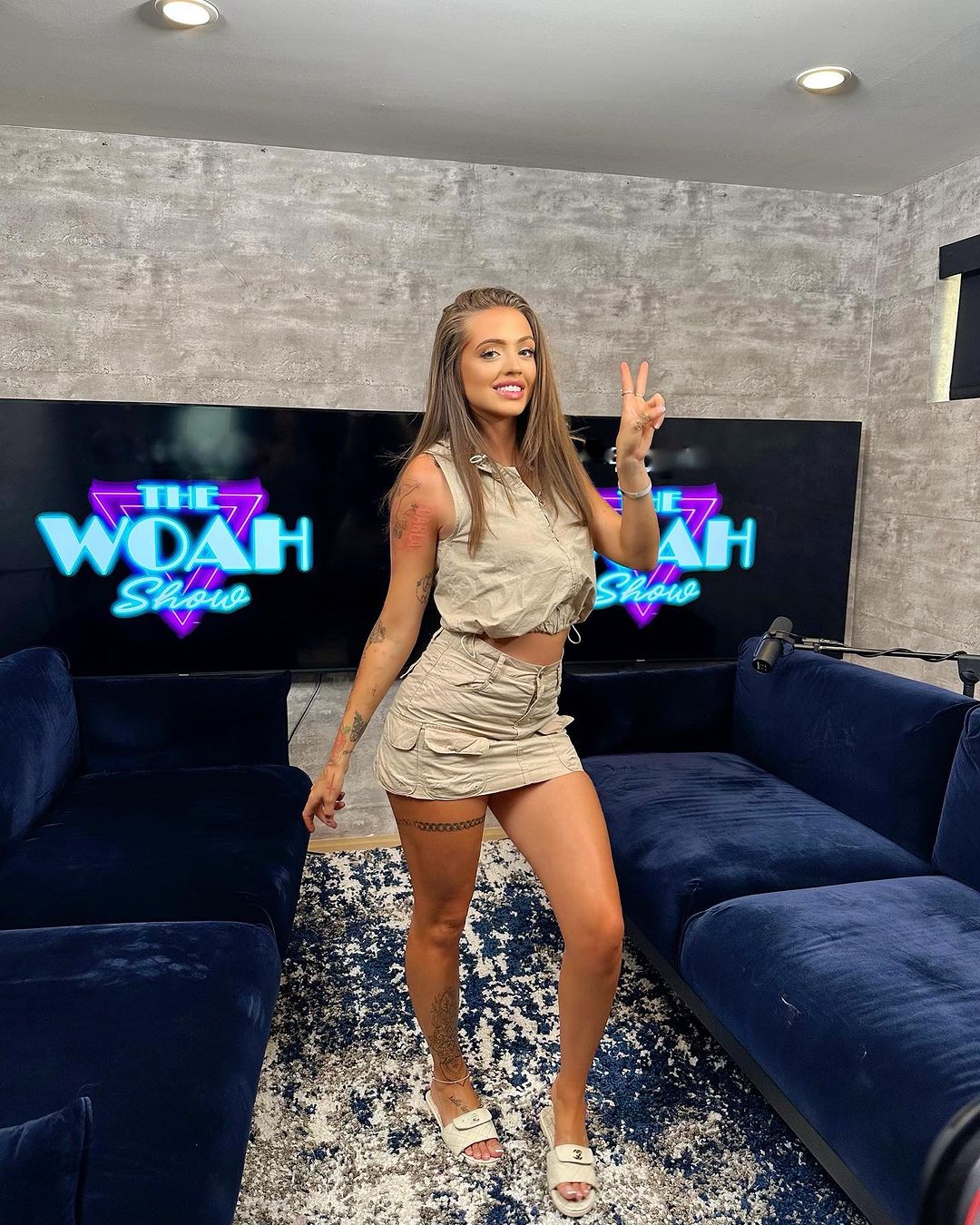 Wiki: Age, Childhood, and Education
Victoria Rose Waldri was born on 7 March 2000, in Georgia, USA, and grew up in Hiram within an upper-middle-class family. Her father, Steve Waldrip, pursued a career in real estate and property restoration, while her mother is Carla Johnson, a housewife. In recent videos, Woah revealed that her mother was an alcohol addict, but she managed to get her into a rehab center. Although she has an older sister, her name remains undisclosed.
Vicky attended Marietta High School, but faced academic challenges that eventually led to her dropping out. Subsequently, her father briefly took on the role of home-schooling her. She also worked as a hostess at a local eatery, before venturing into the online world.
Career
Woah Vicky's journey to fame began on Instagram, on which her videos quickly garnered attention, thanks to her great looks. In 2017, she took a significant step in her online career by posting her first YouTube video; one of her first included a trip to the Dominican Republic, sharing her daily experience with her growing audience.
YouTube Stardom
As she continued to gain followers, Woah Vicky diversified her content, venturing into creating viral content, embracing internet challenges, mukbangs (eating shows), pranks, and ASMR (Autonomous Sensory Meridian Response) videos.
Several of her videos have garnered millions of views. Among her most popular content are videos such as "LOSING MY V!RGIN!TY AT 13" with an impressive 3.8 million views. Similarly, "THE TRUTH ABOUT LIL TAY AND WOAH VICKY!?? | Woah Vicky" has amassed 3.7 million views since its upload in 2018.
Additionally, her video entitled "MEET MY LONG LOST SISTER" has attracted 3.2 million views over four years. "SEAFOOD MUKBANG" offers a glimpse into her culinary adventures, drawing 1.4 million views within three years.
Another noteworthy video, "THE WHOLE STORY (TRUTH ABOUT EVERYTHING) .. WOAH VICKY VS BHAD BHABIE MUST WATCH", has raked in 1.2 million views in three years, and her prank video, "Calling My SISTER (Shayydee) UGLY PRANK! SHE STARTED CRYING", has 1.2 million views.
"I TOLD LILTJAY HIS MUSIC IS TRASH!!" is yet another entry in her catalog, amassing 1.2 million views over the four years since it was uploaded in 2019.
Woah didn't limit herself to just videos from her life. She also explored the music industry, releasing tracks such as "In Da City", "Cash App", and "Like", which further boosted her popularity.
Controversy, and Feuds
Vicky's online presence reached new heights when she engaged in a public feud with rapper Danielle Bregoli, also known as Bhad Bhabie. Their online conflict captured significant attention, and contributed to her growing fame. In response to the feud, Woah Vicky released a song entitled "Went Out Bad, Bhabie", directly addressing the ongoing conflict with Danielle. Their feud even transformed into physical altercation.
However, her rise to prominence was also marked by controversy, stirred by claiming African-American heritage, and adopting elements of African-American culture. She used an Ancestry.com test to support her assertion, citing a significant percentage of African-American ancestry. This led her to embrace practices like twerking, rapping, and adopting aspects of the African-American accent. Critics accused her of cultural appropriation, arguing that she borrowed cultural elements without understanding or respect.
Gonna tell my kids this was Miley Cyrus 🤣🤣 pic.twitter.com/GMZ1ZmnOdY

— Woah Vicky (@woahhvickyyy) November 24, 2019
Woah Vicky faced a series of criminal charges, including trespassing, assault on a law enforcement officer, and resisting or obstructing an officer, stemming from an incident at North Carolina's Four Season Town Centre in Greensboro, which event led to her arrest and involvement with law enforcement authorities.
On her Facebook page, Woah Vicky was often described as "Atlanta's new age trap queen", making her an impactful figure on the Atlanta trap music scene.
Woah Vicky made headlines when she filed charges against Chrisean Rock for second-degree assault, related to an incident that occurred during the filming of the reality TV series "Baddies East". The initial rumors about this assault surfaced when Blueface, Chrisean Rock's ex-partner, posted a tweet mentioning the alleged incident, which served as the initial source of information that led to speculation and discussion among fans and the public. As a result of these legal proceedings, a court date for the assault case was scheduled for 25 September.
Net Worth
According to authoritative sources, Woah Vicky's net worth is estimated at $1.5 million, as of late 2023.
Personal Life, Dating, Boyfriend, Single
Vicky's personal life has been a subject of interest among her followers, especially her relationships with fellow social media personalities. Over the years, she's been linked to several individuals in the digital space.
One of her notable relationships involved Papi JJ, but was marked by accusations of infidelity, leading to its eventual end.
In March 2020, Woah Vicky publicly announced her relationship with Deivys Nicola, an Instagram star. The two often shared pictures of themselves on social media accounts, but their romance quickly ended.
In January 2021, Woah and John Gabbana publicly announced their romantic relationship; however, throughout the following year, their journey was marked by a series of ups and downs, that led to multiple break-ups and subsequent reconciliations.
By 2022, the relationship took a troubling turn when Victoria Rose came forward with disturbing allegations, which led to their break-up, claimingd to have experienced emotional and physical abuse.
According to reports, Woah is currently single and focused on her career.
Appearance and Body Measurements
Woah Vicky has light brown hair and hazel eyes. She stands at a height of 5ft 3ins (1.6m), weighs approximately 120lbs (55kgs), with vital statistics of 34-26-35 and bra size 33C.