Who is Yeri Mua
Yeri is a famous Mexican YouTuber, make-up artist, model and businesswoman. She is widely recognized for her work in the make-up profession, her presence as a social media star, and her merchandise of beauty products.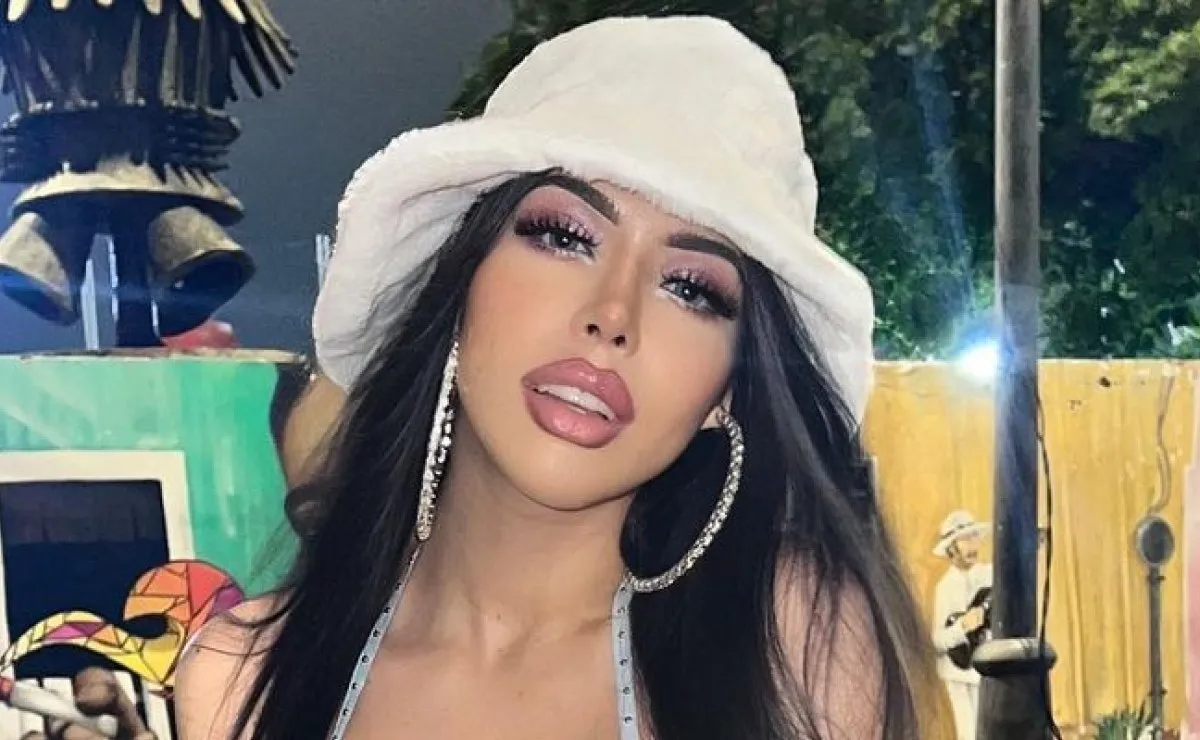 Yeri Mua Wiki: Age, Childhood, and Education
Yeri Cruz was born on 17 December 2001 in Veracruz, Mexico. She was raised by her parents with a younger brother who often features in her YouTube videos, but she still hasn't shared his name. Yeri values her privacy when it comes to her family, and has chosen not to disclose their names or occupations. She completed her high school education at a private school in Mexico.
Career and Rise to Stardom on YouTube
Her career began when she created her YouTube channel on 27 November 2015. She initially shared a variety of make-up tutorials with her audience, and over time has garnered a significant following on the platform.
However, it's worth noting that since the inception of her channel, Yeri has chosen to remove the majority of her videos. As of now, her channel features just 17 videos. Despite this, those remaining videos have collectively amassed over four million views, and have attracted a dedicated subscriber base of over 430,000.
Although Yeri Mua has been inactive on YouTube for well over a year, she's been actively engaged with her audience through other social media platforms.
Nevertheless, some of Yeri Mua's most popular videos on her channel include "YERI MUA REGRESA A YOUTUBE / MI REALITY SHOW", which has garnered an impressive 1.9 million views over the course of two years. Another fan favorite is "MI ABUELITA REACCIONA A MIS BIKINIS DE SHEIN / Yeri MUA", with 1.2 million views within the same time-frame.
Additionally, her content spans a variety of topics, appealing to a diverse audience. "TUTORIAL Cut Crease + Glitter", with 226,000 views, demonstrates her make-up expertise, while "LE PRESTO LA TARJETA A MI HERMANO POR UNA HORA!" with 214,000 views displays her involvement in family matters. On the other hand, "HAUL + RESEÑA DE PRODUCTOS NUEVOS" has attracted 138K views, offering viewers insights into new products.
Furthermore, Yeri Mua's "RESEÑA + TUTORIAL DE NEON PARTY Cassandra Cassou" boasts 122,000 views, showcasing her versatility as a content creator. Lastly, "¡Reseña de MINISO! ¿Vale la pena?" has captured the attention of 107,000 viewers, highlighting her ability to provide valuable reviews.
Instagram and Other Media
As Yeri Mua's popularity on YouTube continued to grow, she sought to expand her presence on other social media platforms. In 2018, she ventured into the world of Instagram, on which her engaging content quickly gained traction.
Today, Yeri Mua boasts an impressive following of over 7.6 million on Instagram. Her profile is full of provocative pictures and videos that have garnered massive attention from her dedicated fan base. Notably, her striking resemblance to a Bratz Jarocha doll has become a focal point of her online persona. Yeri cleverly uses this resemblance to connect with her audience, humorously referring to herself as the favorite Bratz doll for men.
In a significant milestone, Yeri Mua achieved the title of Queen of the Veracruz Carnival in June 2022. This prestigious recognition was accompanied by a prize of 1.3 million pesos. She proudly shared this accomplishment with her Instagram followers, solidifying her status as a prominent figure in the world of online beauty and lifestyle content.
TikTok Popularity
Yeri Mua, known as @yerimuaa on TikTok, has amassed a significant following on this popular social media platform. With a staggering 13.5 million followers and over 545 million likes, she has become a notable presence in the TikTok community.
Her TikTok profile features a range of engaging content, including dance videos, humorous skits, and behind-the-scenes glimpses of her life. One of her TikToks, featuring an outfit she describes as unique, has garnered 562,000 views. Additionally, a video showcasing her preparations before a show has received an impressive 2.7 million views. Yeri Mua's TikTok content reflects her fun and relatable personality, connecting with her audience on a deeper level.
LAS TURBIAS Y YERI CONTRA EL MUNDO🌎❤️‍🔥 https://t.co/5YPvTdG8R2

— Tweets de Yeri Mua Explicados (@tweetsyerimua) February 20, 2023
Business Woman and OnlyFans Model
Yeri Mua hasn't stopped at being an internet sensation; she used her fame to create her own line of products. Her brand, the "Yeri Mua Collection", mainly features beauty items such as make-up and skincare products.
Moreover, Yeri Mua has launched her own OnlyFans account, on which she charges a fee for exclusive photos and videos of her that aren't found on her other social media handles.
Net Worth
According to authoritative sources, Yeri Mua's net worth is estimated at $1 million, as of late 2023.
Personal Life, Dating, Boyfriend, Single
Yeri Mua's love life has been marked by both public attention and controversy. She was previously in a relationship with Brian Villegas, a fellow social media personality. While they occasionally shared moments of togetherness on social media, their relationship had its ups and downs, including reports of conflicts and alleged infidelity.
Additionally, Yeri Mua was involved in a public dispute with Naim Darrechi, with whom she had a controversial courtship. This feud played out on TikTok, on which they exchanged harsh words and accusations.
As of now, it's uncertain whether Yeri Mua is still with Naim Darrechi, or if they've separated.
Appearance and Body Measurements
Yeri Mua has brown hair and brown eyes. She stands at a height of 5ft 5ins (1.65m), weighs approximately 115lbs (53kgs), with vital statistics of 31-25-34, while her bra size isn't shared publicly.