• Tanner Fox is a YouTube personality born in 1999 in San Diego, California
• As of 2018, his net worth is estimated to be over $800,000 earned through his YouTube career
• He started his YouTube channel in 2011 and gained popularity by posting scooter stunts
• He has collaborated with other YouTubers and celebrities, and also sells merchandise on his website
• He is currently in a relationship with another YouTuber, Taylor Alesia, and is active on social media
 
Who is Youtuber Tanner Fox?
Tanner Fox was born on 22 December 1999, in San Diego, California USA, and is a YouTube personality, best known for earning popularity online through posting videos of himself doing scooter stunts. He's since gained millions of followers on his YouTube channel, and also extended his reach to various social media platforms.
https://www.instagram.com/p/BgWkdFpnsw0/?hl=en&taken-by=tannerfox
What's The Wealth of Tanner Fox?
How rich is Tanner Fox? As of early-2018, sources estimate a net worth that is over $800,000, mostly earned through a successful career on YouTube. He's also collaborated with various YouTube personalities and as he continues his career, it is expected that his wealth will also continue to increase.
Early Life and YouTube
Growing up, Tanner was very interested in filming himself doing various random things. Since he was practicing a lot of skateboarding at the time, actually since he was two years old, he decided to start uploading videos with his best friend. Eventually, he decided to create his YouTube channel in 2011 called MT films, and posted his first videos on the channel. It started to grow quickly in the next few years, and he then decided to change his YouTube channel name to his own name.

He also decided to expand some of the content he was bringing to fans, posting vlogs, various pranks, and even challenge videos. This attracted more people to become interested in his channel, but his most popular videos would still be doing various stunts using a scooter. According to him, he was inspired to do tricks by Dylan Morrison, who is also well known for performing various freestyle tricks. He also continued to make various videos about skateboarding. Due to his popularity, numerous companies began supporting him, and even becoming sponsors. Some of the names that have appeared on his channel include Root Industries, Grind Shop and Lucky Scooters.
Further Popularity and Other Endeavors
His sponsorships allowed him to do various demos and promotions which further increased his net worth. He then began collaborating with other popular YouTubers, including Harry Main, Jake Angeles, and Roman Atwood with whom he produced various videos. He also formed collaborations with other celebrities, including Justin Stuart, Casey Neistat and Carson Leuders. He continues to consistently post on his YouTube channel which has grown continuously.
— Tanner Fox (@tannerfox) April 29, 2018

Aside from his income from YouTube, he also earns a lot of money by selling merchandise on his personal website. Some of the merchandise he's sold include special subscriber shirts, sticker packs, dad hats, and more, and due to the significant amount of money he earned, he was able to buy a Nissan GT-R valued at around $100,000. Since he's focused a lot on his online career, he goes to charter school two days a week, and is mainly homeschooled. He also started expanding his reach to other websites, including Instagram, Twitter and Facebook; even his dog named Kirby has his own Instagram account.
Relationships and Social Media
When not engaged in YouTube or social media business, Fox often spends time with friends or family in San Diego. He also travels frequently, and has mentioned that his favorite place to visit is Barcelona, Spain. For relationships, there were rumors that he was dating a high school friend named Anna, but that relationship was never confirmed. In 2017, he began dating another YouTube personality, Taylor Alesia, although they were already dating for months before confirming their relationship online. Taylor had established her popularity on Instagram and Twitter before foraying into other websites. Since they started the relationship, the both of them have been featured in each other's YouTube channels. They.

Aside from his YouTube account, Tanner is active on Twitter and Instagram. He mostly posts on Twitter some of his daily thoughts, and also promotes his YouTube videos. On Instagram, he showcases some of his daily endeavors too, including his travels and the events he attends. He also posts pictures of his sister, and of him and his girlfriend; they are often seen showing affection. He also has his own personal website, on which he sells merchandise including clothing and scooter parts.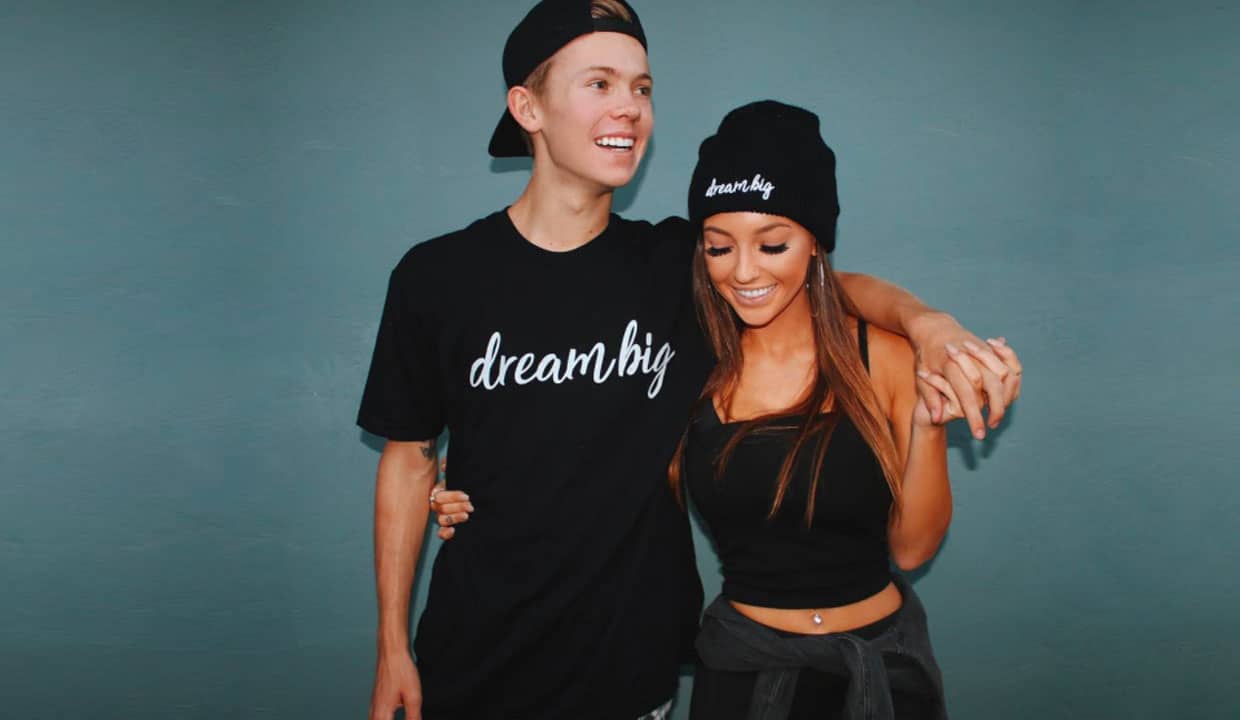 Family and Controversy
Aside from Tanner's sister, not many details about his family are known by the public. His parents' names have never been stated online, though his mother has been featured in several YouTube videos. It is known that his parents are still married, and they live in San Diego. There has been a lot of controversy with his relationship with Taylor Alesia. Many people believe that the relationship was just due to the fact that Tanner is rich and famous, with Taylor wanting to have a part of his riches and fame , colloquially known as 'gold digging'.
Source:
IMDb
,
Wikipedia