Who is Marc Clotet?
An actor with over 30 acting credits to his name, Marc Clotet is probably still known best for his role as Iago in the telenovela "El Cor de la Ciutat". Movie lovers will perhaps recognize him for his roles in the films such as "The Sleeping Voice" and "The Chessplayer", which also brought him numerous accolades and praises.
His journey from humble beginnings to celebrated actor reflects not only his dedication and craft, but also his passion for storytelling. According to critics, whether playing a complex dramatic role or injecting humor into a carefree character, Marc's performances are consistently marked by authenticity and depth.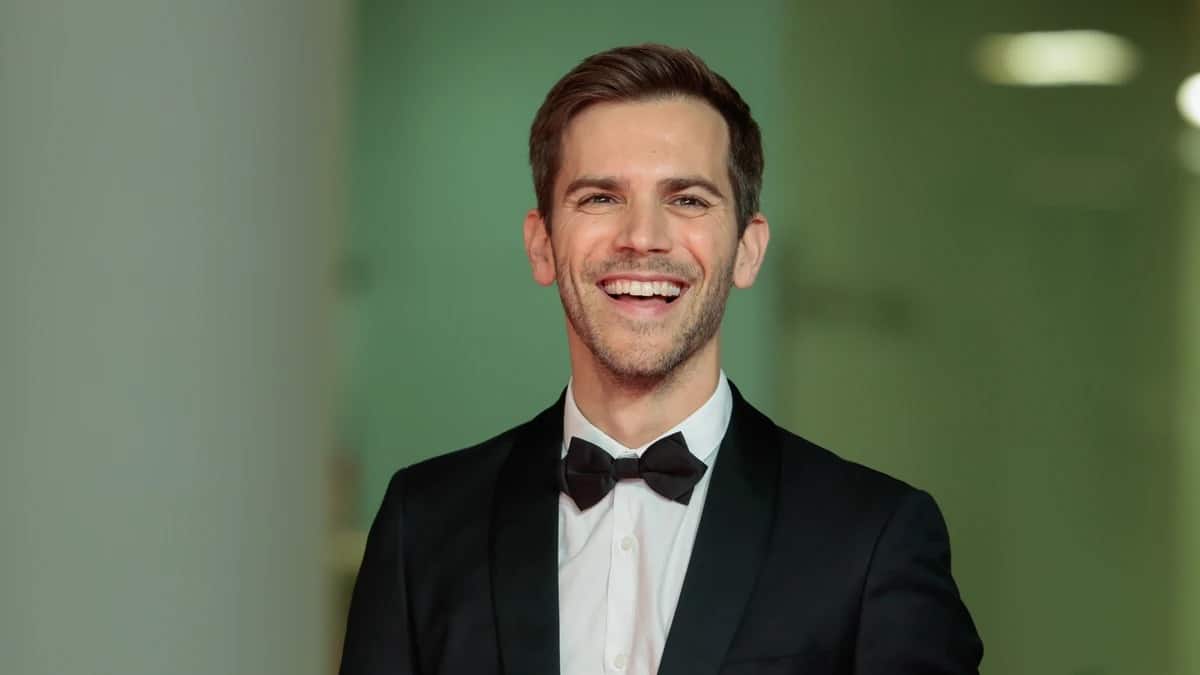 Early life, family, and education
Born Marc Clotet Fresquet under the zodiac sign of Taurus on 29 April 1980, in Barcelona, Spain, he holds Spanish nationality. Marc comes from a family of White and Latin descent, raised by his parents Anna Fresquet and Bonaventura Clotet, alongside his sister, Aina.
Marc had an interest in acting from an early age, so his parents enrolled him in acting classes. Growing up, Marc was noticed by some modeling agencies, and so launched his modeling career. He still occasionally works as a model; most recently, Marc worked for Showdown, a Spanish fashion magazine.
When it comes to Marc's educational background, he attended a local high school, and upon matriculating in 1998, enrolled at the University Ramon Llull, from which he graduated with a BA degree, in 2002.
Roles in series
Marc made his acting debut as Excursionist in an episode of the series "Estacio d'enllac" in 1997, and followed with his guest role as Alex in less than five episodes of the series "Tocao del Ala" (1997-1998).
His first notable TV series role came in 2005, when he was cast to play Iago in "El Cor de la Ciutat". From 2005 through 2009, Marc was seen in 665 episodes of this long-running drama which followed the stories of several neighbors from Sant Andreu, near Barcelona. Marc co-starred with Maife Gil, Pep Anton Munoz, and Silvia Sabate, and although the series had no nominations, it was one of the most popular telenovelas in the early 2000s.
Concurrently, Marc landed the role of Pau Montaner in the popular crime drama series "El Comisario", which had 16 award nominations and five wins. Marc was seen in nine episodes, during 2008 and 2009.
From 2009 through 2011, Marc made an appearance as Vaquero in 41 episodes of the series "Physics or Chemistry". Next, he was seen as Mauro Jimenez de Banos in the 2013 season of the series "Amar en Tiempos Revueltos". This romantic drama began airing in 2005, and is still on. It follows the Spanish Civil War and the people who survived it; the show had 35 award nominations and 18 wins.
Three years later, Marc was cast to play Gerardo de Zabaleta in the series "El Caso. Cronica de Sucesos", also starring Veronica Sanchez and Antonio Garrido. Marc followed with his role as Alejandro in the 2017 series "Morocco: Love in Times of War", before he was seen as Andres in ten episodes of the long-running series "Serve and Protect" in 2018.
In the following year, Marc played Adrian in "Por Amar Sin Ley", a drama starring David Zepeda. Marc was seen in 91 episodes of this critically acclaimed series about high-powered Mexican lawyers, then was next seen in "Madres. Amor y Vida" (2020) and "Ultimo Primer Dia" (2022).
Marc's admirers will be pleased to learn that he's secured his first lead role in the upcoming thriller series "Fragile".
Roles in movies
Marc made his first movie appearance as a Stationmaster in the 2009 family fantasy "EING, Encadenats Imaginaris per Nens i Grans". Two years later, he landed the role of Paulino in "The Sleeping Voice", a war drama, in which he starred opposite Maria Leon and Inma Cuesta. Marc's performance in the movie brought him Goya Award and Turia Award nominations for Mejor Actor Revelacion (Best New Actor), in 2012.
In the following years, Marc was seen in "La Estrella" (2013), "L'ultim ball de Carmen Amaya" (2014), and "Emprendedores 014" (2015). His next notable movie role came in 2017, when he was cast to play Diego Padilla in "The Chessplayer". This historic war drama followed the story of a chess master falsely accused of being a spy. The movie had 20 award nominations total and won 16, and Marc won the WorldFest Houston Gold Remi Award for Best Actor.
Marc was next seen as German in the 2020 comedy "Caribe 'Todo Includido'", followed by his role as Manuel in the 2021 thriller "15 Hours". Most recently, he was seen in the 2023 short drama "Sise Primera", written and directed by Albert Carbo.
Love life and wife, Natalia Sánchez
Before he met his now-wife, Natalia Sánchez, Marc was married to a Cuban-Spanish actress, Ana de Armas – the two wed in July 2011, but divorced two years later.
In early 2013, Marc met Natalia, and soon began their relationship. Natalia is also an actress, and is perhaps known best for her role as Tete in the telenovela "Los Serrano". She was born under the zodiac sign of Pisces on 27 March 1990 and is a native of Madrid, Spain. She was in a long-term relationship with actor Victor Elias, with whom she starred in "Los Serrano".
Both Marc and Natalia are secretive about their romance, so they haven't shared how and when they met, however, what we do know is that they have two children together. Their daughter, Lia, was born in January 2019, and son Neo in May 2020.
As of August 2023, Marc and Natalia are still together, but haven't married.
Age, height, and net worth
This 43-year-old actor is known as one of the most favorite among female fans of telenovelas. Many of them consider Marc to be very handsome, and his trademark is his brown hair and hazel eyes. His fans said that he has a well-shaped body, and if you've wondered how tall Marc is, he stands at the height of 5ft 10ins (1.78m) and weighs around 165lbs (75kgs).
When it comes to his net worth, according to sources, as of August 2023, it's been estimated at over $1.5 million.