Who is Michel Brown?
Argentine actor and singer Misael Browarnik Beiguel – known better as Michel Brown – was born in Buenos Aires, Argentina on 10 June 1976, making Gemini his zodiac sign. He has 37 acting credits, and is perhaps known best for starring as Franco Reyes in 196 episodes of the romantic series "Pasion de Gavilanes", which created by Julio Jimenez also starred Paola Rey and Juan Alfonso Baptista. It follows three Reyes brothers who are looking for vengeance, but have now fallen in love with three Elizondo sisters, the daughters of a man whom they blame for their misfortune; the series aired from 2003 through 2022 and won two of its five award nominations.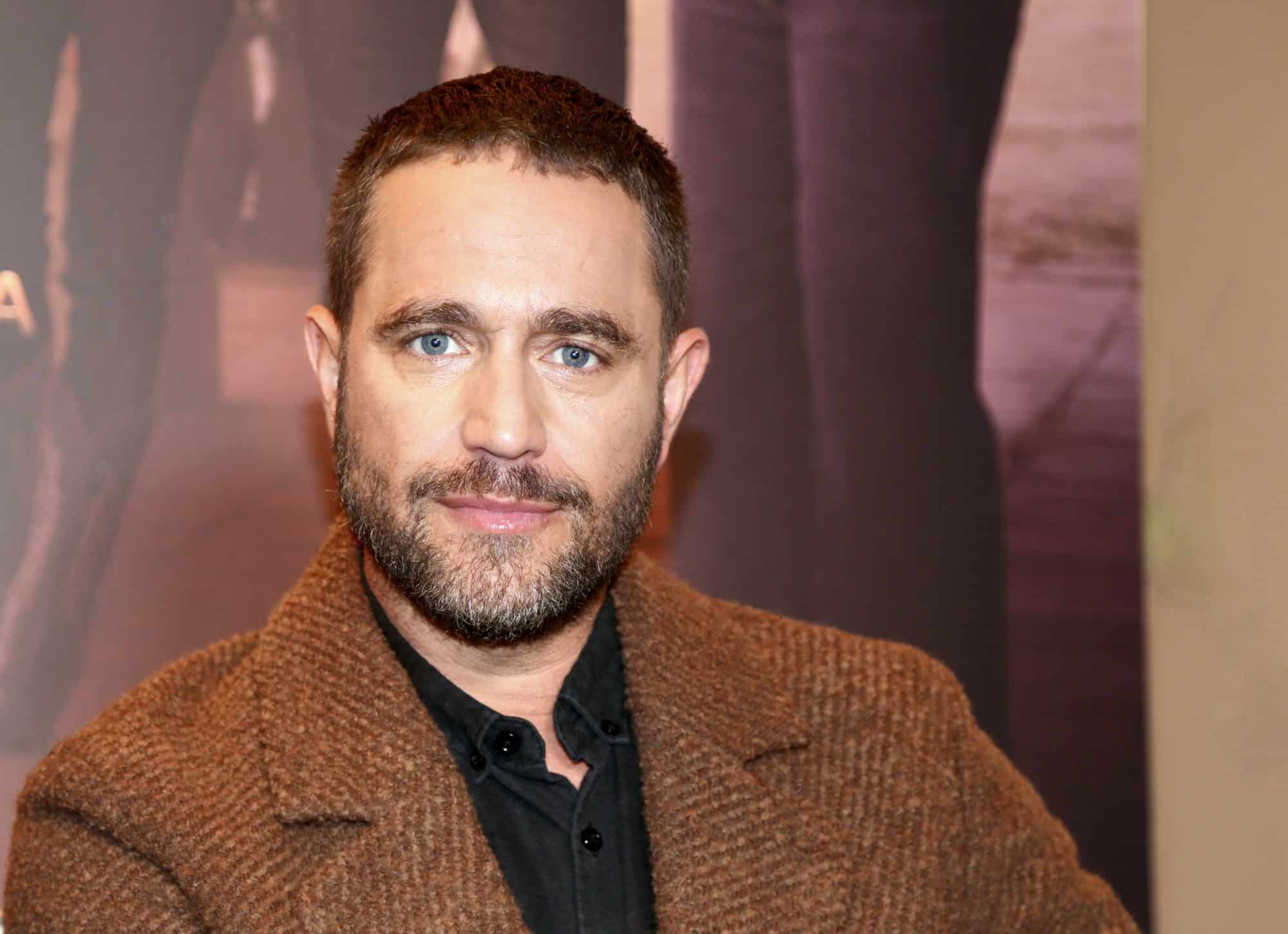 Education and early life
Michel was raised alongside his brother Nicolas and sister Lorena in Buenos Aires, by their mother Silvia Luisa Beiguel and father Carlos Brown; not a lot has been shared about Michel's family, as they prefer to be left out of media, but it's believed that his father was a used car salesman, and his mother a housewife.
Michel grew up being interested in music, especially in rap, and was 15 and attending a local high school when he began appearing in school plays, and steadily fell in love with acting.
He matriculated in 1994 and then began working on his career, rather than pursuing a college degree.
Roles in TV series
Michel's debut TV series role was playing the lead character in all 200 episodes of the 1994 family comedy "Life College", which also starred Trinidad Alcorta and Luciano Castro, and follows a group of teenagers who've just enrolled at college.
In 1996 and 1997, Michel portrayed Tomas 'Tomy' in several episodes of the musical family comedy "Chiquititas", and in 2002, he starred as Ricardo in all 150 episodes of the romantic drama "Subete a mi Moto", which also starred Mark Tacher and Barbara Mori, and follows five young adults who are all passionate about motorcycling. In 2004, Michel played Pablo Mendez in all 129 episodes of the romantic drama "Learning to Love", and in 2006 and 2007, he starred as Diego Valdez in all 123 episodes of the romantic drama "Amores de Mercado".
In 2009, Michel starred as Miguel Toro in all 176 episodes of the romantic drama "El Fantasma del Gran Hotel", which also starred Ana Lucia Dominguez and Andrea Lopez, and follows Irene Buenaventura who can talk to the dead, and has embarked on a mission to reveal who killed the owner of the Gran Hotel Americo Esquivel.
The year 2011 saw Michel appear in an episode of the drama "Mentes en Shock" and another drama "A Corazon Abierto", while he also starred as Manuel 'Amaury' Martinez in all 62 episodes of the crime drama "The Butterfly", co-starring Maria Adelaida Puerta and Ilja Rosendahl, and follows a police agent who's fallen for a money washer whom she's supposed to bring to justice.
Michel was then cast to star in the romantic drama "Los Rey" and the drama "Mentiras Perfectas" both in 2013, and the 2017 thriller "La Querida del Centauro".
His most recent TV series role has been playing Simon Duque in 24 episodes of the 2023 thriller "The Marked Heart", which starred Ana Lucia Dominguez and Sebastian Martinez, and follows a man whose wife's been killed so that a wealthy woman could receive her heart; the series was nominated for only a single award.
Roles in movies
Michel's debut film role was playing Facundo Arias in the 1998 drama "Las Chicas de Enfrente", and the following year saw him appear in the music video "The Chemical Brothers: Out of Control".
Michel's following role came in 2009, when cast to play Sebastian in the popular romantic comedy "Pagafantas", which also starred Gorka Otxoa and Sabrina Garciarena, and was written and directed by Borja Cobeaga. It follows a man who's fallen in love with his friend, while she wants them to stay friends; the film won eight of its 13 award nominations. Also in 2009, Michel played Tono in the not-so-popular comedy "Condones.com".
In 2011, Michel starred as Diego in the popular action "Contratiempo", which also starred Jorge Luis Moreno and Laisha Wilkins, and was directed by Ramiro Medina Flores. It follows the lives of two men: one whose son is going to die unless he receives urgent treatment, and the other who's lost all of his investors' money and has ruined his family.
Michel's three most recent movie roles have been in the 2014 romantic comedy "Get Married If You Can", and in 2016 the comedy "Malcriados" and the drama "Parallel Roads".
Other credits
Some of Michel's most recent talk-show appearances have been in "Noches con Platanito", "Don Francisco Te Invita" and "Intrusos en el Espectaculo".
Awards and nominations
Michel won a 2019 Premios TVyNovelas Award for Best Actor in a Telenovela, for his performance in "Amar a Muerte".
He was also nominated for a 2013 Cartagena Film Festival Award for Best Actor (Mejor Actor), for his performance in "The Butterfly".
Love life and marriage
Michel doesn't usually speak about his love life in public, but it's still known that he's been a married man for a over a decade now. He and Argentine actress Margarita Munoz married in a private ceremony on 23 February 2013, after having been together for around two years; she has 24 acting credits, and is probably known best for playing Gina Bianchi in 53 episodes of the 2015 crime action series "Duenos del Paraiso". Some of Margarita's other notable performances were in the crime action series "Sr. Avila", which aired from 2013 through 2018, the 2022 comedy series "Dejemonos de Vargas", and the 2023 thriller series "The Marked Heart".
There are no other women whom Michel's perhaps been with, that we know about; he's married to Margarita Munoz as of August 2023, and they don't have children.
Interesting facts and hobbies
Michel was mentored by actor Raul Serrano.
He's also launched his music career, and has released his debut album "Michel", produced by Cris Morena.
More than 2.5 million people are following Michel on Instagram today, which makes him an Instagram star; he's uploaded over 2,000 pictures, with most of these being from his movies and TV series.
Michel works out at the gym nearly every day, and he's also taking good care of his mental health by meditating and occasionally doing yoga.
He loves to play video games and his favorite is "The Last of Us".
Michel's a lover of animals, with dogs being his favorites.
One of his favorite actors is Joaquin Phoenix, and some of his favorite movies include "The Master", "Walk the Line" and "Joker".
Height, eyes and wealth
Michel's age is 47. He has blue eyes and brown hair, is 5ft 10ins (1.78m) tall and weighs around 170lbs (76kgs).
Michel's net worth's been estimated at over $1 million, as of August 2023.