Who is Jamie Flatters?
Jamie is a British actor, probably best known for his portrayals of Mattie Bishop in the television series "So Awkward" (2015-2016) and as Neteyam in the film "Avatar: The Way of Water" (2022), in addition to several other roles he's had so far in his career.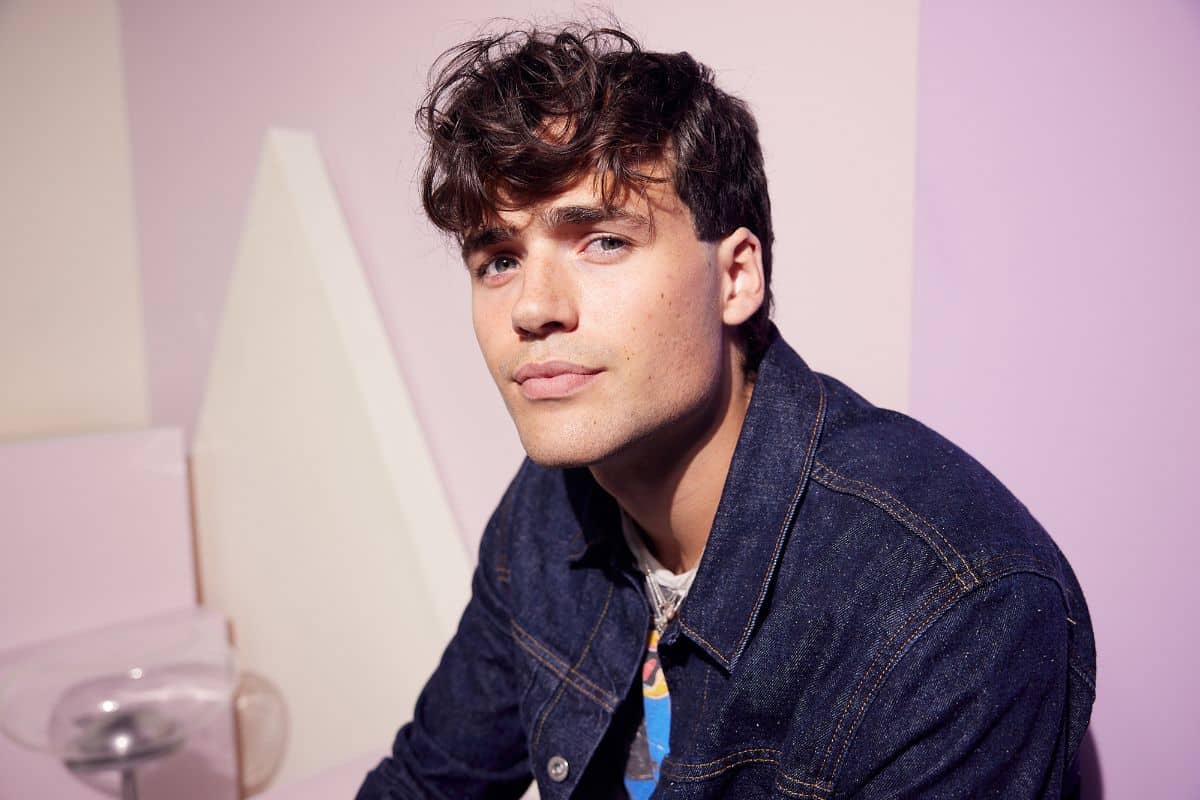 Jamie Flatters Wiki: Age, Childhood, and Education
Jamie Flatters was born on 7 July 2000, in London, England, to parents Paul Flatters and Anna Grey; he's rumored to have two younger brothers, though unconfirmed. Jamie gained notoriety after releasing a passionate YouTube speech entitled 'It's Time to Speak!' when he was denied the right to vote due to his age. In the speech, he eloquently expressed, "Now I can join the armed forces, pay tax, and get married. But I can't vote. I can't vote for who leads this country". Furthermore, his impressive speaking skills led him to victory in Jack Petchey's "Speak Out" challenge in 2015.
He attended Lambeth Academy.
Career Beginnings
Jamie Flatters started his acting journey with the British children's sitcom "So Awkward", in which he portrayed Matt Furnish. The series aired from 2015 to 2016, and revolved around three socially awkward friends, Lily, Martha and Jas, navigating the challenges of high school and adolescence. Alongside main stars Ameerah Falzon-Ojo and Cleo Demetriou, Flatters showcased his talent in this comedic and relatable series.
In 2016, Jamie made a brief appearance in the British TV Mini-Series "Flat TV", starring alongside Naz Osmanoglu and Tom Rosenthal. The show followed the lives of flatmates and the comedic situations they found themselves in. Flatters played Kieran, providing him with valuable experience and a chance to collaborate with established comedic talents.
Rise to Stardom
After establishing himself with early roles, Jamie Flatters soared to prominence with his portrayal of Luke Earlham in the TV series "Liar", which aired from 2017 to 2020. In the show, Flatters shared the screen with stars such as Ioan Gruffudd and Joanne Froggatt, following the aftermath of a date between a teacher, Andrew Earlham (Gruffudd), and Laura Nielson (Froggatt), leading to a series of consequences and revelations. Flatters' impressive performance as Luke Earlham garnered praise, and showcased his ability to tackle complex characters, solidifying his place as a rising star.
In 2019, Jamie next demonstrated his versatility and acting prowess in the short film "Silence", in which he played a lead role.
In 2020, Jamie Flatters took on a significant role as William Sinclair in the Dutch historical drama film "The Forgotten Battle", starring alongside Gijs Blom and Susan Radder. The film depicted the Battle of the Scheldt during World War II, and his involvement in this acclaimed project further highlighted his versatility, and ability to collaborate with an international cast.
Continuing his trajectory, Flatters appeared in the TV Mini-Series "Close to Me" in 2021, starring alongside Connie Nielsen, Christopher Eccleston and Tom Taylor. The series, based on Amanda Reynolds' novel, delved into the complexities of memory loss and family secrets. Flatters portrayed Owen, delivering a compelling performance in this intense and emotionally charged series.
The same year, Jamie Flatters starred as Robbie in the short film "Tuesday". Working alongside Nana Agyeman-Bediako, Cameron James-King, and Naana Agyei Ampadu, Flatters continued to impress with his ability to make an impact even in a condensed format, further demonstrating his talent to audiences and industry professionals.
Jamie Flatters as Tedros and kit Young as Rafal pic.twitter.com/7IO8xEPCHy

— The school for good and evil news (@THESFGAE) June 1, 2021
In 2022, Flatters joined the cast of "The School for Good and Evil", a fantasy film adaptation of the best-selling novel by Soman Chainani. He portrayed Tedros, a pivotal character in the magical world of the School for Good and Evil. Starring alongside Kit Young, Sophia Anne Caruso, and Cate Blanchett, Flatters' involvement in this high-profile project further solidified his position as a rising star, and brought him recognition on a global scale.
The pinnacle of Jamie Flatters' rise to stardom came with his role as Neteyam in the highly anticipated film "Avatar: The Way of Water" (2022), the sequel to James Cameron's blockbuster "Avatar". Sharing the screen with acclaimed actors such as Sam Worthington, Zoe Saldan, and Sigourney Weaver, Flatters' involvement in the Avatar franchise launched him into the stratosphere of stardom. With this role, he reached new heights in his career, and gained widespread acclaim, cementing his status as a promising and sought-after young actor in the entertainment industry.
Continuing the franchise, he's set to reprise his role as Neteyam in "Avatar 3", which is currently in post-production, and scheduled to be released in 2025. Following that, he will continue his portrayal of Neteyam in "Avatar 4", which is also in production, and slated for a 2029 release.
In addition to the "Avatar" series, Jamie is set to star in the film "Black Dog", in which he not only takes on an acting role but also co-writes the screenplay with director George Jaques. The film centers around two teenage boys from diverse London backgrounds, embarking on a road trip North together. As they share their pasts, they discover unexpected common ground. He will co-star alongside Keenan Munn-Francis and Nicholas Pinnock.
Director
Jamie Flatters has also made a mark as a director, showcasing his talent behind the camera in various short films:
In 2017, he directed the short film "Men", which allowed him to explore his skills and creativity in the directorial role.
Continuing his passion for filmmaking, in 2018 Flatters directed the short film "Good Trouble: What If the Suit Chokes?", further honing his abilities as a director.
Most recently, in 2022, he directed the short film "These Spinning Straight Lines", adding to his growing repertoire as a filmmaker.
Net Worth
According to authoritative sources, Jamie Flatters's net worth is estimated at $2 million, as of mid- 2023.
Personal Life, Dating, Girlfriend, Single
Jamie Flatters is very secretive about his personal life. Nevertheless, according to reports, he's in a relationship with Anna Sophia.
 Appearance and Body Measurements
Jamie Flatters has blue eyes and dark brown hair. He stands at a height of 5ft 9ins (1.75m), while he weighs approximately 155lbs (70kgs). His vital statistics are unknown, but he has an athletic figure.