• Sean Astin was born in Santa Monica, California in 1971
• His mother was the famous actress Patty Duke
• Sean Astin is best known for his roles in The Lord of the Rings trilogy and Goonies
• He has received numerous awards for his work in Hollywood
• He is an active social media user, with over 1 million followers across platforms

Known for movies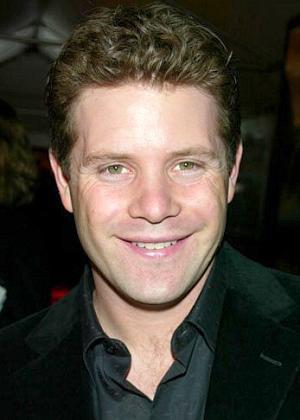 Who's actor Actor Sean Astin?
Born Sean Patrick Duke on the 25th February 1971, in Santa Monica, California USA, he is best recognized from playing Samwise Gamgee in the epic-fantasy drama film trilogy "The Lord of the Rings" (2001-2003), also as Mikey in the comedy film "The Goonies" back in 1985, and most recently as Bob Newby in the sci-fi action series "Stranger Things" in 2017, among many other portrayals.
Parents, Early Life, and Education
Sean is the son of the famous actress Patty Duke, and Michael Tell – a writer, music promoter and The Las Vegas Israelite publisher. However, it was believed that Sean's biological father was Desi Arnaz Jr., but after an accidental DNA test, the results showed that Tell was his real father, to whom she married for 13 days in 1970. At the time, Patty was also involved with Desi and John Astin, an actor, who she married in 1972 after two years of relationship, and divorced in 1985, from which union Sean has a half-brother Mackenzie Astin, who is also an actor. Sean's finding out about his real father was quite accidental; believing that Arnaz was his father, the two developed a close friendship, despite John Astin's adoption of Sean. Then Sean met a relative of Michael Tell who told him that he and Sean were relatives, so he pursued further the information and eventually underwent a DNA test with Tell.
Sean went to Crossroads High School for the Arts, and later finished master classes at the Stella Adler Conservatory in Los Angeles. Sean has also BA degree in History and English (American literature and culture) from University of California, Los Angeles (UCLA).
Career Beginnings
Sean became a child actor when he was 10 years old, portraying Brian Reynolds in the television film "Please Don't Hit Me, Mom", in which he starred next to his mother, Patty Duke. The following year, Sean featured in another television film "The Rules of Marriage", while in 1985 Sean made his feature debut, playing Mikey in the adventure comedy film "The Goonies", co-starring Josh Brolin and Jeff Cohen. Sean's career started to develop and his name became more popular in Hollywood, which resulted in more leading and co-leading roles in popular films. In 1987, Sean co-starred in the drama film "White Water Summer", and in 1989 he co-starred with Stockard Channing in the comedy-drama film "Staying Together". He started the '90s with the lead role in the action drama film "Toy Soldiers" (1991), while two years later he played Rudy in the biopic about Daniel E. 'Rudy' Ruettiger, "Rudy", both which helped him earn recognition from casting producers and directors, as well as boosting his net worth. He enjoyed success throughout the '90s, starring in the comedy film "Encino Man" in 1992, and in 1996 had a role in the action mystery film "Courage Under Fire", starring Denzel Washington, Meg Ryan, and Lou Diamond Phillips.
Rise to Prominence
Although he starred in a number of successful films throughout the first two decades of his career, it wasn't until the early 2000s that Sean got his breakthrough – you guessed it, it was the part of Samwise Gamgee in the epic fantasy drama film trilogy "Lord of the Rings", from 2001 to 2003. His performance was praised by both public and critics which manifested in several nominations and awards. Sean appeared in all three films, during the filming of which he became close friends with Elijah Wood, among other co-stars of the film, including Ian McKellen.
Join me today as I unvail my NEW
Political Cartoon Strip called, A2
Astin-Atchley or Atchley-Astin, you choose. Nine Images. Thoughtful partisanship in art.

WizardWorld St. Louis
Americas Center – Downtown
1:30 PM Room #144

Let's discuss!!! pic.twitter.com/GQBDGK97VZ

— Sean Astin (@SeanAstin) February 4, 2018

The role of Samwise Gamgee propelled him to stardom, and he was now ready for greater achievements in the entertainment industry. In 2004, he starred in the comedy film "50 First Dates", and the next year co-starred with Mika Boorem and Yi Ding in the drama film "Smile". Sean's next appearance was in the comedy film "Click" in 2006, next to Adam Sandler and Kate Beckinsale, but then made some wrong moves and his career started to decline. After years of sporadic appearances in B moves, Sean starred in the crime film "The Freemason" in 2013, and in 2014 was chosen for the part of Jim Kent in the TV horror series "The Strain" (2014-2015), and most recently portrayed Bob Newby in the fantasy horror drama series "Stranger Things" in 2017. He has several other projects on which he worked, but those films never received critical acclaim.
Voice Actor
Sean has also had success as a voice actor, primarily for lending his voice to the character of Samwise Gamgee in the "Lord of The Rings" video games, but also as Raphael in the animated TV series "Teenage Mutant Ninja Turtles" (2012-2017), and as Special Agent Oso in the animated series "Special Agent Oso", from 2009 until 2012.
Do You Know How Rich Sean Astin is?
Sean was only 10 years old when he started his career, but with hard work and devotion, he has earned a name for himself in the world of entertainment. Now in his late 40s, Sean can boast of 140 film and TV titles in which he has showcased his acting skills, which have benefited his net worth which is, according to authoritative sources, estimated at over $20 million as of mid-2018. Some of his most luxurious possessions include Toyota Mirai sports car that runs solely on Hydrogen, and a 4,061-square-foot home in Beverly Hills, Calabasas, California. There is no doubt that Sean's wealth will increase further as he continues his career. He is presently working on two films "eHero", and "Gloria", both scheduled for release late in 2018.
Sean Astin Awards
Sean won a number of prestigious awards during his career, which include an Oscar Award nomination for the film "Kangaroo Court" on which he worked as a director, then a Saturn Award for the film "The Lord of the Rings: The Return of the King", plus several awards which he won for the role of Samwise Gamgee.
2day my Mom would have turned 71 years old.
My favorite tradition was getting a Christmas Tree on her birthday. Some of the vehicles we used to transport them…not good. Millions of people love my Mom. I count myself among them. WE LOVE YOU AND MISS YOU NANA. HAPPY BIRTHDAY!!!! pic.twitter.com/jDSiPS678s

— Sean Astin (@SeanAstin) December 14, 2017
Life Behind the Scene
Since 1992, Sean has been married to Christine Harrell; the couple has three daughters. Sam is a Democrat and has supported Hillary Clinton and John Kerry in their campaigns, both Senate and presidential elections. Also, back in 2011 Sean was Democrat Dan Adler's campaign manager, for California's 36th congressional district special election – Dan is a businessman friend in the entertainment industry.
The Lord of the Rings Tattoo
Sean tattooed the word nine which is written in Tengwar script, in reference to his role in the "Lord of the Rings: Fellowship of the Ring" film. He is not the only one with the tattoo since seven other actors have the same – Ian McKellen, Elijah Wood, Billy Boyd, Viggo Mortensen, Orlando Bloom, and Dominic Monaghan.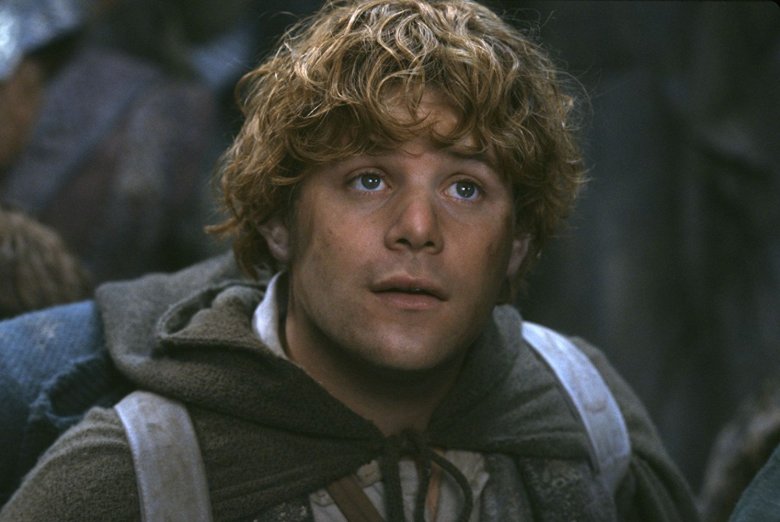 Internet Popularity
Sean is quite active on Facebook, Twitter, and Instagram, accumulating a total following of more than one million. His official Twitter account has more than 320,000 followers, with whom he has shared his most recent endeavors, including his 13 marathon tour. His Instagram feed is full of pictures of him on his journeys, with one of the most popular being his support for a man named Chester, who is diagnosed with stage four pancreatic cancer. Sean is no stranger to Facebook, as his official page has more than 330,000 followers. So, if you are not of one of the fans of a beloved character of epic-fantasy films, then this is a great opportunity for you to get connected.
General Info
| | |
| --- | --- |
| Full Name | Sean Astin |
| Net Worth | $40 million |
| Date Of Birth | February 25, 1971 |
| Height | 1.7 m |
| Profession | Screenwriter, Film producer, Voice Actor, Film director, Television Director |
| Education | University of California, Los Angeles |
| Nationality | American |
Family
| | |
| --- | --- |
| Spouse | Christine Harrell |
| Children | Alexandra Astin, Elizabeth Louise Astin, Isabella Louise Astin |
| Parents | John Astin, Michael Tell, Patty Duke |
| Siblings | Mackenzie Astin, Tom Astin, David Astin, Kevin Pearce, Allen Astin |
Accomplishments
| | |
| --- | --- |
| Awards | Screen Actors Guild Award for Outstanding Performance by a Cast in a Motion Picture, Critics' Choice Movie Award for Best Acting Ensemble, MTV Movie Award for Best On-Screen Duo |
| Nominations | Academy Award for Best Short Film (Live Action) |
| Movies | The Goonies, The Lord of the Rings: The Fellowship of the Ring, Rudy, The Lord of the Rings: The Two Towers, The Lord of the Rings: The Return of the King, 50 First Dates, Woodlawn, Moms' Night Out, Toy Soldiers, Encino Man, Cabin Fever 3: Patient Zero, Memphis Belle, The Final Season, Staying Toget... |
| TV Shows | Special Agent Oso, Meerkat Manor, Into the West, Jeremiah, The Strain, Justice League Action, American Men |
Social profile links
Quotes
| # | Quote |
| --- | --- |
| 1 | I have a very eclectic kind of upbringing in regards to religiosity or religion. You know, my mom was sort of a Catholic and then a lapsed Catholic and then an ex-communicated Catholic and then a brought-back-into-the-fold Catholic and then a kind of Shirley Maclaine New Age kind of something-or-other (laughter). And then my dad was very secular, raised by a school-teacher as a mom and a scientist as a father and then I was in Catholic school for three years as a kid; there was a confirmation process and I wanted to be confirmed, I had never been baptized. And so I asked if I could be baptized and he said no, not until I was 18. And then he discovered Buddhism a few years later and he wanted me to be a Buddhist, and so I kinda practiced Buddhism for a little while, and my older brother was sort of a swinging singles guy who discovered a guy named Swami Vivekananda and like shaved his head and went to India when I was like 10 or 11. And he was someone who I always admired, so I kind of got to see that strain. My biological father is Jewish and I never really knew him until I was 25 but then I did so he's kind of an interesting and wonderful man who I've gotten to know over the last few years, so there's kind of that strand. |
| 2 | [on Rudy (1993)] I loved this movie because it shows that if you work hard, you can achieve anything. |
| 3 | The sidekick business has been good to me. |
| 4 | [2/12/04, on souvenirs from Middle-earth] I got Sam's backpack, which began to feel like a second skin, albeit a very uncomfortable skin. I also got to keep Sam's sword, as well as some Hobbit feet and ears. I can take them out and make the whole family smile! |
| 5 | [2/12/04] I remember, before we started principal photography on The Lord of the Rings: The Fellowship of the Ring (2001), Peter Jackson screened Braveheart (1995) and The Thin Red Line (1998) for the cast. He said, "This is the tone I want to strike with the Ring movies. I want to see the grime on their faces, the dirt on the ground, and I want that level of gritty emotionalism and intensity." I think his idea was that you can enjoy the fantasy more if you really believe it. |
| 6 | [2/12/04] I don't care if I'm 5'7" and pretty heavy, weight-wise, in the film [the "Lord of the Rings" trilogy]. I still see myself as Errol Flynn. Even when I was a little boy, playing war games in the back yard, I pictured myself as the hero. |
| 7 | [12/14/03, on his character Sam Gamgee] I spent the film doing lots of things, but the crying is what lived. He [Peter Jackson] tricks you into thinking you're going to get to do all these brave, heroic things most of the time, and you have to cry once in a while . . . and then he cuts out the heroic moments and you're left thinking, "I look like a big baby". |
| 8 | [12/18/03, about the scene in The Lord of the Rings: The Return of the King (2003) in which Sam helps Frodo up Mount Doom] It was an incredible acting experience, being on the side of a volcano with that language. That language is so beautiful: "It'll be springtime soon, and they'll be sowing barley on the fields." When Peter [Peter Jackson] came up to tell me to lower my arm, something like that, tears were streaming down his face, and to see him that emotional just forced me into it . . . It [finally seeing the last three reels of the film] was a huge cry. It was all of the tension and stress and pressure of having a wife and children, having a career, the investment of these movies. I was sobbing and heaving, I could barely breathe, and the movie facilitated that. It was just a huge release. |
| 9 | I'd never heard of the "Lord of the Rings", actually. So I went to the bookstore and there it was, three shelves of books about Tolkien and Middle-earth, and I was like, "Holy cow, what else am I missing out on?" |
| 10 | [refuting the remarks of cast and crew that he IS Samwise Gamgee] But I'm not really Sam . . . nobody could be that good, that noble. He's just better than the rest of us. I'm a lot more Hollywood than Sam would ever be. |
| 11 | I was told I had to gain a lot of weight because Hobbits are very portly. Peter [Peter Jackson] is forever suggesting I have more food: "A little more food for Mr. Astin." |
Facts
| # | Fact |
| --- | --- |
| 1 | He and his brother Mackenzie both guest starred in Season 9 of N.C.I.S. Mackenzie was in the episode "Life Before His Eyes" and Sean was in "The Tell". |
| 2 | His biological father, Michael Tell, is of Austrian Jewish and Polish Jewish ancestry. His mother, Patty Duke, was of seven eighths Irish and one eighth German, descent. |
| 3 | Narrated the American version of Meerkat Manor. The British version was narrated by Bill Nighy, who also preceded him in the role of Sam Gamgee. |
| 4 | His casting in the fifth season of 24 (2001) came about by sheer luck. One day at his chiropractor's, he discovered that Joel Surnow was also a patient; they had a short meeting and Surnow offered him the role of Lynn McGill. |
| 5 | Attending Collectormania 7 at Milton Keynes, and... negotiating to appear in a baseball movie if funding can be secured. [May 2005] |
| 6 | Reshooting scenes for The Lord of the Rings: The Return of the King (2003). [June 2003] |
| 7 | His brother MacKenzie Astin appeared in the 200th episode of NCIS and a month later, Sean appeared on the same show in episode 204. |
| 8 | Keith Coogan is the grandson of Jackie Coogan who played Uncle Fester in The Addams Family (1964). Sean Astin is the son of John Astin who played Gomez Addams in The Addams Family (1964). Keith Coogan and Sean Astin played friends in Toy Soldiers (1991). |
| 9 | Gave the 2008 commencement address at Luther College, Decorah, Iowa, along with Kent Stock, Luther alum, whose story Sean depicted in The Final Season (2007). |
| 10 | Has hit bad guys over the head with a frying pan in two different movies: as Sam Gamgee in The Lord of the Rings: The Fellowship of the Ring (2001) and also as Billy Tepper in Toy Soldiers (1991). |
| 11 | Believed that Desi Arnaz Jr. was his biological father until a blood test in 1990 revealed that Michael Tell is his biological father. |
| 12 | Because Sean's mother was bi-polar, Sean is very active in trying to educate and help the public with identifying and treating mental disorders. |
| 13 | He and his father, John Astin, have both appeared in a Best Picture winner. Sean appeared in The Lord of the Rings: The Return of the King (2003) and John appeared in West Side Story (1961). |
| 14 | Attended the same elementary school as Camilla Belle, Nicky Hilton Rothschild and Paris Hilton. |
| 15 | In The Goonies (1985), his character cries out "Holy Mackenzie!" His brother is Mackenzie Astin. He claimed he was allowed to keep the treasure map used in the film. However, the map was lost forever when his mother discovered it several years later, thought it was just a crinkled piece of paper, and threw it in the trash. |
| 16 | July 22, 2005, welcomed third child, daughter Isabella Louise at 5lb 4oz. She was a month premature. |
| 17 | He is a Verizon Literacy Champion and the National Center for Family Literacy celebrity spokesperson. |
| 18 | Nephew of Ray Duke. |
| 19 | The title of his autobiography, "There and Back Again," is actually the alternate title for "The Hobbit" and, in the story, is the title of Bilbo Baggins' autobiography. |
| 20 | Is the second actor from a "Lord of the Rings" adaptation to have a relative in an Addams Family adaptation. His father, John Astin, played Gomez on The Addams Family (1964). John Huston, who voiced Gandalf in the animated version of The Return of the King (1980), is the father of Anjelica Huston, who played Morticia in the films. |
| 21 | September 2004 - Attended the Armaggeddon Pulp Culture Expo Convention in Wellington, New Zealand, as a Lord of the Rings guest. |
| 22 | Calls four people "Dad": John Astin, Desi Arnaz Jr., Mike Tell and Michael Pearce (his step-father). |
| 23 | Wanted to direct Fantastic Four (2005) at one point. |
| 24 | Attended Crossroads High School in Santa Monica, California, with actor/musician Jack Black. Was cast in a school play/film when Black backed out. |
| 25 | Started his own production company, Lava Entertainment, in the late 1980s. |
| 26 | Appeared at Wizard World signing autographs on August 9, 2003. |
| 27 | While filming The Lord of the Rings: The Fellowship of the Ring (2001), Astin (as Samwise Gamgee) ran into a lake to stop Frodo (Elijah Wood). When he did this, he stepped on a piece of glass and had to be rushed to the hospital. He received many stitches to repair the injury. |
| 28 | Announced at the Texas Film Festival on 22 February 2003 that he has optioned the book "Issac's Storm" and is planning on shooting an epic film centered around the Galveston Hurricane of 1900. |
| 29 | In February 2003, Sean was appointed to the President's Council on Service and Civic Participation. |
| 30 | Had to gain 35 to 40 pounds for his role of Samwise 'Sam' Gamgee in the "Lord of the Rings" trilogy. |
| 31 | During a break in principal photography from the "Lord of the Rings" trilogy, Astin directed trilogy director Peter Jackson and fellow cast members in a five-minute short film, The Long and Short of It (2003), about camaraderie and friendship within difficult working environments, which mirrored a significant theme of the trilogy. Astin was able to borrow a cutting-edge digital camera from Lucasfilm representatives (who had been demonstrating the camera for Jackson) for a day to make the short. The film was included as a bonus on the DVD release of The Lord of the Rings: The Two Towers (2002). |
| 32 | August 6, 2002, welcomed second child daughter Elizabeth Louise. |
| 33 | On 4 December 2001, Sean had his image as Samwise Gamgee immortalized on a 90-cent New Zealand postage stamp that he shares with "Lord of the Rings" co-star Elijah Wood (Frodo Baggins). However, Sean's last name is spelled incorrectly on the presentation pack of the stamps (Austin instead of Astin). |
| 34 | Graduated from UCLA with honors & a B.A. in History & English. |
| 35 | His biological father is actually Michael Tell, whom Patty Duke was married to for less than a month in 1970. Sean was adopted at age 3 by John Astin, but considers both men to be his father. |
| 36 | Left the room halfway during recording DVD commentary for The Goonies (1985) and never returned. The recording session started late, and Sean had an earlier commitment to introduce friend Joe Pantoliano who was M.C.'ing at a local theatre. Left the recording studio to change clothes, then returned to explain why he had to leave, give a "shout out to Joey Pants," and left an action figure of Sam Gamgee to take his place. However, the departure and explanation were edited out by the DVD producers. |
| 37 | Son of Michael Tell and actress Patty Duke. |
| 38 | Has three other half brothers: David, Allen and Tom. |
| 39 | Older brother of actor Mackenzie Astin. |
| 40 | Daughter born: Ali Astin. [November 1996] |
Pictures
Movies
Actor
| Title | Year | Status | Character |
| --- | --- | --- | --- |
| Dead Ant | | announced | Art |
| LAN | | post-production | Richard Brixton |
| Stranger Things | 2017 | TV Series | Bob Newby |
| Teenage Mutant Ninja Turtles | 2012-2017 | TV Series | Raphael |
| Espionage Tonight | 2017 | | Sam Jacobson |
| The Lears | 2017 | | Tom Cornwall |
| Bad Kids of Crestview Academy | 2017 | | Headmaster Nash |
| The Librarians | 2016 | TV Series | The Amazing Mysterium |
| Justice League Action | 2016 | TV Series | Billy Batson Shazam |
| Swing State | 2016 | | Bob Bernard |
| The Loud House | 2016 | TV Series | Loni Loud |
| Unleashed | 2016 | | Carl |
| Range 15 | 2016 | | Pilot Grigsby |
| The Do-Over | 2016 | | Ted-O |
| Teenage Mutant Ninja Turtles: Portal Power | 2016 | Video Game | Raphael (voice) |
| Bunnicula | 2016 | TV Series | Chester / Caged Bird |
| Remember the Sultana | 2015 | Documentary | Narrator (voice) |
| Half-Shell Heroes: Blast to the Past | 2015 | TV Short | Raphael (voice) |
| The Hobbit: Kingdoms of Middle-earth - Dance Battle | 2015 | Short | |
| Sofia the First | 2015 | TV Series | Benngee |
| Woodlawn | 2015 | | Hank Erwin |
| Penn Zero: Part-Time Hero | 2015 | TV Series | Blaze |
| Con Man | 2015 | TV Series | Sean Astin |
| Lego Dimensions | 2015 | Video Game | Samwise 'Sam' Gamgee (voice) |
| The Strain | 2014-2015 | TV Series | Jim Kent |
| Checkmate | 2015/I | | Dyson |
| Do You Believe? | 2015 | | Dr. Farell |
| The Dramatics: A Comedy | 2015 | | Alex Wilson Dixon |
| Justice League: Throne of Atlantis | 2015 | Video | Shazam (voice) |
| Teenage Mutant Ninja Turtles: Danger of the Ooze | 2014 | Video Game | Raphael (voice) |
| The Surface | 2014/I | | Mitch |
| The Hero of Color City | 2014 | | Horatio (voice) |
| Ribbit | 2014 | | Ribbit (English version, voice) |
| Moms' Night Out | 2014 | | Sean |
| Boys of Abu Ghraib | 2014 | | Tanner |
| Cabin Fever: Patient Zero | 2014 | | Porter |
| Justice League: War | 2014 | Video | Shazam (voice) |
| Stan Lee's Mighty 7 | 2014 | TV Movie | Kid Kinergy (voice) |
| Santa Switch | 2013 | TV Movie | Eddie |
| The Freemason | 2013 | | Leon Weed |
| The Naughty List | 2013 | Video | Winter (voice) |
| A Monsterous Holiday | 2013 | TV Movie | Spencer (voice) |
| Hatched | 2013 | | Cluck Norris (voice) |
| Nickelodeon Teenage Mutant Ninja Turtles | 2013 | Video Game | Raphael (voice) |
| Extraction | 2013/II | | Kyle Black |
| Out West | 2013 | | Cal Calhoun |
| The Surgeon General | 2013 | TV Movie | Dr. Fischer |
| Amazing Love | 2012 | | Stuart |
| Alphas | 2012 | TV Series | Mitchel Morgan |
| Christine | 2012 | TV Series | Art |
| Franklin & Bash | 2012 | TV Series | Steven Piper |
| Adopting Terror | 2012 | TV Movie | Tim Broadbent |
| Special Agent Oso | 2009-2012 | TV Series | Special Agent Oso / Agent Oso |
| NCIS | 2012 | TV Series | Tyler Elliott |
| Dorothy and the Witches of Oz | 2012 | | Frack |
| Deep Blue Breath | 2011 | Short | The Father |
| Love's Christmas Journey | 2011 | TV Movie | Mayor Wayne |
| And They're Off | 2011 | | Dusty |
| The Witches of Oz | 2011 | TV Mini-Series | Frack |
| Demoted | 2011 | | Mike |
| Special Agent Oso: Three Healthy Steps | 2011 | TV Series | Special Agent Oso |
| Robot Chicken | 2011 | TV Series | Steve Jobs Gallagher |
| WWII in HD: The Air War | 2010 | TV Movie documentary | Steve Pisanos (voice) |
| The Lord of the Rings: Aragorn's Quest | 2010 | Video Game | Samwise Gamgee (voice) |
| Part Two: The Warm Mission | 2009 | Short | Sean |
| Alvin and the Chipmunks: The Squeakquel | 2009 | | Meerkat Manor Narrator (voice) |
| Stay Cool | 2009 | | Big Girl |
| Forever Strong | 2008 | | Marcus Tate |
| Espíritu del bosque | 2008 | | Furi (English version, voice) |
| The Color of Magic | 2008 | TV Mini-Series | Twoflower |
| Law & Order | 2008 | TV Series | Pastor Hensley |
| Masters of Science Fiction | 2007 | TV Series | Charlie Kramer |
| The Final Season | 2007 | | Kent Stock |
| My Name Is Earl | 2007 | TV Series | Rick |
| What Love Is | 2007 | | George |
| Borderland | 2007 | | Randall |
| My Wife Is Retarded | 2007 | Short | Jeff |
| Monk | 2007 | TV Series | Paul Buchanan |
| American Men | 2006 | TV Movie | |
| The Lord of the Rings: The Battle for Middle-earth II - The Rise of the Witch-king | 2006 | Video Game | Samwise Gamgee (voice) |
| Click | 2006 | | Bill |
| Love and Debate | 2006 | | Coach Amal |
| Astérix et les Vikings | 2006 | | Justforkix (English version, voice) |
| 24 | 2006 | TV Series | Lynn McGill |
| Hercules | 2005 | TV Mini-Series | Linus |
| Into the West | 2005 | TV Mini-Series | Martin Jarrett |
| Smile | 2005/I | | Mr. Matthews |
| Bigger Than the Sky | 2005 | | Ken Zorbell |
| Slipstream | 2005 | | Stuart Conway |
| Marilyn Hotchkiss' Ballroom Dancing & Charm School | 2005 | | Kip Kipling |
| Higglytown Heroes | 2004 | TV Series | Pix the Elf Hero |
| The Lord of the Rings: The Battle for Middle-Earth | 2004 | Video Game | Samwise Gamgee (voice) |
| Men of Valor | 2004 | Video Game | Pat 'Mouth' Hodges (voice) |
| Balto III: Wings of Change | 2004 | Video | Kodi (voice) |
| Elvis Has Left the Building | 2004 | | Aaron |
| Las Vegas | 2004 | TV Series | Lloyd Campbell |
| Party Wagon | 2004 | TV Short | Randall P. McDuff / Josiah (voice) |
| 50 First Dates | 2004 | | Doug Whitmore |
| Jeremiah | 2003-2004 | TV Series | Mister Smith |
| Snowflake Bentley | 2003 | Short | Narrator (voice) |
| The Lord of the Rings: The Return of the King | 2003 | | Sam |
| The Lord of the Rings: The Return of the King | 2003 | Video Game | Samwise 'Sam' Gamgee (voice) |
| The Lord of the Rings: The Two Towers | 2002 | | Sam |
| Kingdom Hearts | 2002 | Video Game | Hercules (English version, voice) |
| The Lord of the Rings: The Fellowship of the Ring | 2001 | | Sam |
| Dish Dogs | 2000 | Video | Morgan |
| The Last Producer | 2000 | | Bo Pomerantz |
| Icebreaker | 2000 | | Matt Foster |
| Bull | 2000 | TV Series | Larry Snow |
| Deterrence | 1999 | | Ralph |
| Kimberly | 1999 | | Bob |
| The Sky Is Falling | 1999 | | Mr. Schwartz |
| Boy Meets Girl | 1998/II | | Mike |
| Bulworth | 1998 | | Gary |
| Perversions of Science | 1997 | TV Series | Taylor |
| Courage Under Fire | 1996 | | Patella |
| The Low Life | 1995 | | Andrew |
| Harrison Bergeron | 1995 | TV Movie | Harrison Bergeron |
| Road Warriors | 1995 | TV Movie | Ted Kincaid (unconfirmed) |
| Safe Passage | 1994 | | Izzy |
| Teresa's Tattoo | 1994 | | Step-Brother (uncredited) |
| Rudy | 1993 | | Daniel E. 'Rudy' Ruettiger |
| Great Sports Vacations | 1993 | TV Series | |
| Encino Man | 1992 | | Dave |
| The Legend of Prince Valiant | 1992 | TV Series | Dylan |
| Where the Day Takes You | 1991 | | Greg |
| Toy Soldiers | 1991 | | Billy Tepper |
| The Willies | 1990 | | Michael |
| Memphis Belle | 1990 | | Sgt. Richard "Rascal" Moore |
| The War of the Roses | 1989 | | Josh at 17 |
| Staying Together | 1989 | | Duncan McDermott |
| Like Father Like Son | 1987 | | Clarence / Trigger |
| White Water Summer | 1987 | | Alan |
| Walt Disney's Wonderful World of Color | 1986 | TV Series | Leonard Kinsey |
| The Goonies | 1985 | | Mikey |
| Cyndi Lauper: The Goonies 'R' Good Enough | 1985 | TV Movie | Mikey (uncredited) |
| The Rules of Marriage | 1982 | TV Movie | Charlie Hagen |
| Please Don't Hit Me, Mom | 1981 | TV Movie | Brian Reynolds |
Producer
| Title | Year | Status | Character |
| --- | --- | --- | --- |
| Unlocked: The World of Games, Revealed | 2016 | TV Series documentary executive producer - 8 episodes | |
| Remember the Sultana | 2015 | Documentary executive producer | |
| Do You Believe? | 2015 | associate producer | |
| The Surface | 2014/I | executive producer | |
| The Freemason | 2013 | executive producer | |
| The Final Season | 2007 | executive producer | |
| Slipstream | 2005 | co-producer | |
| The Long and Short of It | 2003 | Short producer | |
| Kangaroo Court | 1994 | Short producer | |
| On My Honor | 1988 | Short producer | |
Director
| Title | Year | Status | Character |
| --- | --- | --- | --- |
| Jeremiah | 2003 | TV Series 1 episode | |
| Angel | 2003 | TV Series 1 episode | |
| The Long and Short of It | 2003 | Short | |
| 100 Deeds for Eddie McDowd | 1999 | TV Series 1 episode | |
| Perversions of Science | 1997 | TV Series 1 episode | |
| Kangaroo Court | 1994 | Short | |
| On My Honor | 1988 | Short | |
Writer
| Title | Year | Status | Character |
| --- | --- | --- | --- |
| The Long and Short of It | 2003 | Short screenplay / story | |
Soundtrack
| Title | Year | Status | Character |
| --- | --- | --- | --- |
| Love's Christmas Journey | 2011 | TV Movie performer: "Deck the Halls" - uncredited | |
Thanks
| Title | Year | Status | Character |
| --- | --- | --- | --- |
| Pauly Shore's Pauly~tics | 2012 | TV Special special thanks | |
| Talkin' Pidgin: Hawaiian Slang | 2004 | Video short special thanks | |
| Soul Mates | 1990 | Short special thanks | |
Self
| Title | Year | Status | Character |
| --- | --- | --- | --- |
| Not a War Story | 2017 | Documentary | |
| Unlocked: The World of Games, Revealed | 2016 | TV Series documentary | Himself |
| Shark Cage | 2015 | TV Series | Himself |
| Today | 2015 | TV Series | Himself |
| Good Day L.A. | 2015 | TV Series | Himself |
| GeekRockTV | 2014-2015 | TV Series | Himself |
| PoliticKING with Larry King | 2015 | TV Series | Himself - Guest |
| Tweet Out | 2015 | TV Series | Himself |
| The Noite com Danilo Gentili | 2014 | TV Series | Himself |
| Video Games: The Movie | 2014 | Documentary | Narrator (voice) |
| Praise the Lord | 2014 | TV Series | Himself |
| Made in Hollywood | 2014 | TV Series | Himself |
| Katie | 2014 | TV Series | Himself |
| Fox and Friends | 2014 | TV Series | Himself |
| A Long Run | 2014 | Documentary | Himself |
| The Best | 2013 | TV Series | Himself |
| RingCon 2012 | 2013 | Documentary | Himself |
| Filmed in Utah | 2013 | TV Series | Himself |
| The Chew | 2012 | TV Series | Himself - Guest |
| Big Morning Buzz Live | 2011-2012 | TV Series | Himself |
| Face Off | 2012 | TV Series | Himself |
| Machinima Comic-Con Live Stream 2012 | 2012 | Video | Himself |
| Hollywood Treasure | 2012 | TV Series | Himself |
| The Project | 2012 | TV Series | Himself |
| Addicted to Fame | 2012 | Documentary | Matt Foster |
| With Great Power: The Stan Lee Story | 2010 | Documentary | Himself |
| The Making of a Cult Classic: The Unauthorized Story of 'The Goonies' | 2010 | Video documentary short | |
| Behind the Scenes: When Galaxies Collide | 2009 | Video short | Himself |
| AFI Life Achievement Award: A Tribute to Michael Douglas | 2009 | TV Movie | Himself |
| The View | 2004-2009 | TV Series | Himself |
| AFI's 10 Top 10: America's 10 Greatest Films in 10 Classic Genres | 2008 | TV Movie | Himself |
| Larry King Live | 2008 | TV Series | Himself |
| Meerkat Manor | 2007 | TV Series documentary | Narrator / Series Narrator |
| Space Top 10 Countdown | 2006 | TV Series | Himself |
| AFI's 100 Years... 100 Cheers: America's Most Inspiring Movies | 2006 | TV Movie documentary | Himself |
| The Tonight Show with Jay Leno | 2002-2006 | TV Series | Himself |
| The Tony Danza Show | 2004-2006 | TV Series | Himself |
| God, Country, Notre Dame: The Story of Father Ted Hesburgh, C.S.C. | 2005 | TV Movie documentary | Sean Astin (voice) |
| The Art of Imagination: A Tribute to Oz | 2005 | Video documentary | Himself |
| E! Hollywood Hold'em | 2005 | TV Series | Himself |
| Jimmy Kimmel Live! | 2004-2005 | TV Series | Himself |
| Ellen: The Ellen DeGeneres Show | 2004-2005 | TV Series | Himself |
| The Late Late Show with Craig Ferguson | 2005 | TV Series | Himself |
| Du kommst nicht vorbei - Fans im Bann des Ringes | 2005 | Video short | Himself |
| Ringers: Lord of the Fans | 2005 | Documentary | Himself |
| A Filmmaker's Journey: Making 'The Return of the King' | 2004 | Video documentary short | Himself |
| Bar Mitzvah Bash! | 2004 | TV Movie | Himself |
| Cameras in Middle-Earth | 2004 | Video documentary | Himself |
| Designing Middle-Earth | 2004 | Video documentary short | Himself |
| From Book to Script: Forging the Final Chapter | 2004 | Video documentary short | Himself |
| The Passing of an Age | 2004 | Video documentary short | Himself |
| Weta Digital | 2004 | Video documentary short | Himself |
| Richard & Judy | 2004 | TV Series | Himself |
| McEnroe | 2004 | TV Series | Himself |
| The O'Reilly Factor | 2004 | TV Series | Himself |
| Rove Live | 2004 | TV Series | Himself |
| 20/20 | 2004 | TV Series documentary | Himself |
| E! Special: Famous Last Names | 2004 | TV Movie documentary | Himself |
| Film Trix 2004 | 2004 | Documentary short | Himself |
| Celebrity Poker Showdown | 2004 | TV Series | Himself |
| The Dating Scene | 2004 | Video documentary short | Himself |
| 2004 MTV Movie Awards | 2004 | TV Special | Himself - Winner |
| California Sea Lions | 2004 | Documentary | Narrator (voice) |
| The Wayne Brady Show | 2004 | TV Series | Himself |
| The 76th Annual Academy Awards | 2004 | TV Special | Himself |
| The Oprah Winfrey Show | 2004 | TV Series | Himself |
| 10th Annual Screen Actors Guild Awards | 2004 | TV Special | Himself - Winner: Outstanding Cast of a Motion Picture |
| The 46th Annual Grammy Awards | 2004 | TV Special | Himself - Presenter |
| On-Air with Ryan Seacrest | 2004 | TV Series | Himself |
| Late Show with David Letterman | 2004 | TV Series | Himself |
| HBO First Look | 2004 | TV Series documentary short | Himself |
| Real Time with Bill Maher | 2004 | TV Series | Himself |
| Charlie Rose | 2004 | TV Series | Himself - Guest |
| Reel Comedy | 2004 | TV Series | Himself |
| Tinseltown TV | 2003 | TV Series | Himself |
| The Lord of the Rings: The Quest Fulfilled | 2003 | TV Special documentary short | Himself |
| 4Pop | 2003 | TV Series documentary | Himself |
| Frids film | 2003 | TV Series | Himself |
| Total Request Live | 2001-2003 | TV Series | Himself |
| National Geographic: Beyond the Movie - The Lord of the Rings: Return of the King | 2003 | TV Movie documentary | Himself |
| Cameras in Middle-Earth | 2003 | Video documentary | Himself |
| Designing Middle-Earth | 2003 | Video documentary | Himself - Sam |
| J.R.R. Tolkien: Origins of Middle-Earth | 2003 | Video documentary short | Himself - Sam |
| The Battle for Helm's Deep Is Over... | 2003 | Video documentary short | Himself |
| The Taming of Sméagol | 2003 | Video documentary short | Himself |
| Biography | 2003 | TV Series documentary | |
| The Making of 'The Long and Short of It' | 2003 | Video documentary short | Himself |
| 2003 MTV Movie Awards | 2003 | TV Special | Himself |
| 100 Years of Hope and Humor | 2003 | TV Special | Himself |
| E! Live from the Red Carpet | 2003 | TV Series | Himself |
| 9th Annual Screen Actors Guild Awards | 2003 | TV Special | Himself |
| Late Night with Conan O'Brien | 1993-2003 | TV Series | Himself |
| Making the Movie | 2002 | TV Short documentary | Himself |
| Return to Middle Earth | 2002 | TV Movie documentary | Himself |
| The Making of 'The Lord of the Rings' | 2002 | Video documentary | Himself |
| A Day in the Life of a Hobbit | 2002 | Video documentary short | Himself |
| Cameras in Middle-Earth | 2002 | Video documentary | Himself - Sam |
| From Book to Script | 2002 | Video documentary short | Himself - Sam |
| J.R.R. Tolkien: Creator of Middle-Earth | 2002 | Video documentary short | Sam (uncredited) |
| Scale | 2002 | Video documentary | Sam |
| The Fellowship of the Cast | 2002 | Video documentary short | Himself - Sam |
| Weta Workshop | 2002 | Video documentary short | Himself - Sam |
| Dinner for Five | 2002 | TV Series | Himself - Special Guest |
| National Geographic Explorer | 2001 | TV Series documentary | Himself / Samwise 'Sam' Gamgee |
| Troldspejlet | 2001 | TV Series | Himself |
| The Rosie O'Donnell Show | 2001 | TV Series | Himself |
| A Passage to Middle-earth: The Making of 'Lord of the Rings' | 2001 | TV Movie documentary | Himself |
| Quest for the Ring | 2001 | TV Short documentary | Himself |
| Breaking the Silence: The Making of 'Hannibal' | 2001 | Video documentary | Himself - L.A. Premiere |
| SM:TV Live | 2001 | TV Series | Himself |
| Celebrity Profile | 1999 | TV Series documentary | Himself |
| The Mike & Ben Show | 1999 | TV Series | Himself |
| The Long Way Home | 1997 | Documentary | Earl G. Harrison, Commissioner of Immigration and Naturalization (voice) |
| The 1994 Annual Diversity Awards | 1994 | TV Special | Himself |
| The Tonight Show Starring Johnny Carson | 1991 | TV Series | Himself |
| I'm Telling! | 1988 | TV Series | Himself - Contestant |
| The Making of 'The Goonies' | 1985 | TV Short documentary | Himself |
Archive Footage
| Title | Year | Status | Character |
| --- | --- | --- | --- |
| Kingdom Hearts HD 1.5 + 2.5 Remix | 2017 | Video Game | Hercules |
| Entertainment Tonight | 2016 | TV Series | Himself |
| Kingdom Hearts HD 1.5 Remix | 2013 | Video Game | Hercules |
| Lego the Lord of the Rings: The Video Game | 2012 | Video Game | Samwise Gamgee |
| Visionado obligado | 2012 | TV Series | Samwise 'Sam' Gamgee |
| Edición Especial Coleccionista | 2010 | TV Series | Michael 'Mikey' Walsh |
| 20 to 1 | 2010 | TV Series documentary | Sam |
| 5 Second Movies | 2008 | TV Series | Samwise 'Sam' Gamgee |
| 50 Cutest Child Stars: All Grown Up | 2005 | TV Movie documentary | Himself |
| The Lord of the Rings: The Third Age | 2004 | Video Game | Samwise 'Sam' Gamgee |
| 101 Most Unforgettable SNL Moments | 2004 | TV Movie | Himself - Commentator |
| DNZ: The Real Middle Earth | 2004 | TV Movie documentary | Himself |
| Sendung ohne Namen | 2002 | TV Series documentary | Sam |
| The Lord of the Rings: The Two Towers | 2002 | Video Game | Samwise 'Sam' Gamgee |
| Gomorron | 2001 | TV Series | Himself |
Awards
Won Awards
| Year | Award | Ceremony | Nomination | Movie |
| --- | --- | --- | --- | --- |
| 2014 | Filmed in Utah Award | Filmed in Utah Awards | Best Actor: Feature | The Freemason (2013) |
| 2004 | Saturn Award | Academy of Science Fiction, Fantasy & Horror Films, USA | Best Supporting Actor | The Lord of the Rings: The Return of the King (2003) |
| 2004 | Critics Choice Award | Broadcast Film Critics Association Awards | Best Acting Ensemble | The Lord of the Rings: The Return of the King (2003) |
| 2004 | Gold Derby Award | Gold Derby Awards | Ensemble Cast | The Lord of the Rings: The Return of the King (2003) |
| 2004 | Sierra Award | Las Vegas Film Critics Society Awards | Best Supporting Actor | The Lord of the Rings: The Return of the King (2003) |
| 2004 | Actor | Screen Actors Guild Awards | Outstanding Performance by a Cast in a Motion Picture | The Lord of the Rings: The Return of the King (2003) |
| 2004 | VES Award | Visual Effects Society Awards | Outstanding Performance by a Male or Female Actor in an Effects Film | The Lord of the Rings: The Return of the King (2003) |
| 2003 | MTV Movie Award | MTV Movie Awards | Best On-Screen Team | The Lord of the Rings: The Two Towers (2002) |
| 2003 | NBR Award | National Board of Review, USA | Best Acting by an Ensemble | The Lord of the Rings: The Return of the King (2003) |
| 2003 | OFCS Award | Online Film Critics Society Awards | Best Ensemble | The Lord of the Rings: The Two Towers (2002) |
| 2003 | PFCS Award | Phoenix Film Critics Society Awards | Best Acting Ensemble | The Lord of the Rings: The Two Towers (2002) |
| 2003 | Seattle Film Critics Award | Seattle Film Critics Awards | Best Supporting Actor | The Lord of the Rings: The Return of the King (2003) |
| 2003 | UFCA Award | Utah Film Critics Association Awards | Best Supporting Actor | The Lord of the Rings: The Return of the King (2003) |
| 2003 | VES Award | Visual Effects Society Awards | Best Performance by an Actor in an Effects Film | The Lord of the Rings: The Two Towers (2002) |
| 2002 | PFCS Award | Phoenix Film Critics Society Awards | Best Acting Ensemble | The Lord of the Rings: The Fellowship of the Ring (2001) |
| 1995 | President Award | Ft. Lauderdale International Film Festival | | The Low Life (1995) |
| 1990 | Young Artist Award | Young Artist Awards | Best Young Actor Starring in a Motion Picture | Staying Together (1989) |
| 1986 | Young Artist Award | Young Artist Awards | Best Starring Performance by a Young Actor - Motion Picture | The Goonies (1985) |
Nominated Awards
| Year | Award | Ceremony | Nomination | Movie |
| --- | --- | --- | --- | --- |
| 2016 | BTVA Television Voice Acting Award | Behind the Voice Actors Awards | Best Vocal Cast in a Television Series | Teenage Mutant Ninja Turtles (2012) |
| 2015 | BTVA Television Voice Acting Award | Behind the Voice Actors Awards | Best Vocal Ensemble in a Television Series - Action/Drama | Teenage Mutant Ninja Turtles (2012) |
| 2014 | BTVA Television Voice Acting Award | Behind the Voice Actors Awards | Best Vocal Ensemble in a Television Series - Action/Drama | Teenage Mutant Ninja Turtles (2012) |
| 2013 | BTVA Television Voice Acting Award | Behind the Voice Actors Awards | Best Vocal Ensemble in a New Television Series | Teenage Mutant Ninja Turtles (2012) |
| 2004 | CFCA Award | Chicago Film Critics Association Awards | Best Supporting Actor | The Lord of the Rings: The Return of the King (2003) |
| 2004 | Empire Award | Empire Awards, UK | Best Actor | The Lord of the Rings: The Return of the King (2003) |
| 2004 | Gold Derby Award | Gold Derby Awards | Supporting Actor | The Lord of the Rings: The Return of the King (2003) |
| 2004 | OFTA Film Award | Online Film & Television Association | Best Supporting Actor | The Lord of the Rings: The Return of the King (2003) |
| 2004 | OFCS Award | Online Film Critics Society Awards | Best Supporting Actor | The Lord of the Rings: The Return of the King (2003) |
| 2004 | PFCS Award | Phoenix Film Critics Society Awards | Best Performance by an Actor in a Supporting Role | The Lord of the Rings: The Return of the King (2003) |
| 2004 | PFCS Award | Phoenix Film Critics Society Awards | Best Ensemble Acting | The Lord of the Rings: The Return of the King (2003) |
| 2003 | ACCA | Awards Circuit Community Awards | Best Actor in a Supporting Role | The Lord of the Rings: The Return of the King (2003) |
| 2003 | DVDX Award | DVD Exclusive Awards | Best Audio Commentary (New for DVD) | The Lord of the Rings: The Two Towers (2002) |
| 2003 | Gold Derby Award | Gold Derby Awards | Ensemble Cast | The Lord of the Rings: The Two Towers (2002) |
| 2003 | Actor | Screen Actors Guild Awards | Outstanding Performance by the Cast of a Theatrical Motion Picture | The Lord of the Rings: The Two Towers (2002) |
| 2002 | ACCA | Awards Circuit Community Awards | Best Cast Ensemble | The Lord of the Rings: The Two Towers (2002) |
| 2002 | Actor | Screen Actors Guild Awards | Outstanding Performance by the Cast of a Theatrical Motion Picture | The Lord of the Rings: The Fellowship of the Ring (2001) |
| 1995 | Oscar | Academy Awards, USA | Best Short Film, Live Action | Kangaroo Court (1994) |
| 1992 | Young Artist Award | Young Artist Awards | Outstanding Young Ensemble Cast in a Motion Picture | Toy Soldiers (1991) |
2nd Place Awards
| Year | Award | Ceremony | Nomination | Movie |
| --- | --- | --- | --- | --- |
| 2004 | COFCA Award | Central Ohio Film Critics Association | Best Supporting Actor | The Lord of the Rings: The Return of the King (2003) |
Source:
IMDb
,
Wikipedia