Who is Alfred Enoch?
British-Brazilian actor Alfred Lewis Enoch was born in London, England , on 2 December 1988, making Sagittarius his zodiac sign. He has 31 acting credits, and is still probably known best for playing Dean Thomas in all of the "Harry Potter" movies, in particular in the 2004 "Harry Potter and the Prisoner of Azkaban", which starred Daniel Radcliffe, Emma Watson and Rupert Grint, directed by Alfonso Cuaron and all based on the books by J. K. Rowling. It follows Hermione, Ron and Harry Potter who've just learned about an escaped prisoner who might now go after Harry, and the movie won 17 of its 70 award nominations, including two Oscar nominations for Best Achievement in Visual Effects and Best Achievement in Music Written for Motion Pictures.
Alfred's currently shooting for the upcoming movie "The Critic" and the series "The Couple Next Door".
Education and early life
Alfred was raised in London alongside his three paternal half-siblings, by his mother Etheline Margareth Lewis who was a Barbadian-Brazilian doctor, and their father William Russell who's a popular British actor. The family spent some time living in France when Alfred was two years old.
He was only 12 when he made his debut film appearance in "Harry Potter and the Sorcerer's Stone", and he's been active in the movie industry ever since. Alfred studied at Westminster School and was mostly into languages during his four years there, which is why he's today fluent in Spanish, Portuguese and French as well as English.
He matriculated in 2007 and then enrolled at Queen's College, Oxford from which he graduated with a Bachelor of Arts degree in modern languages in 2011.
Roles in movies
Alfred spent the 2000 decade focused solely on shooting for the "Harry Potter" movies, and his first non-Harry Potter role came in 2012, when cast to play Philotus in the drama "Timon of Athens", which starred Simon Russell Beale and Matt Ayleigh, and was directed by Nicholas Hytner. Based on the Shakespeare's play, the film follows the life of a wealthy and liberal Athenian.
Some of Alfred's following roles were in the 2012 war horror "National Theatre Live: Antigone", the 2014 historical war drama "Coriolanus" and the 2016 drama "King Lear". In 2018, he portrayed the lead character Ken in the drama "MGC Presents Red", which also starred Alfred Molina and was directed by Nick Morris and Michael Grandage; it follows the work of artist Mark Rothko.
In 2020, Alfred portrayed the lead character Ryan in the popular biographical sports drama "Tigers", which also starred Erik Enge and Maurizio Lombardo, and was written and directed by Ronnie Sandahl. It follows the life of soccer star Martin Bengtsson, and the film won six of its 16 award nominations.
Some of Alfred's most recent movie roles have been in the 2020 mystery "What a Carve Up!", the 2021 thriller "The Picture of Dorian Gray", and the 2022 romantic comedy "This Is Christmas".
Roles in TV series
Alfred's debut TV series role was playing Sam Taylor in a 2013 episode of the crime mystery "Broadchurch", and also in 2013 he was cast to play Alex in an episode of the comedy "Mount Pleasant" and Bainbridge in the 2014 episode "The Sign of Three" of the crime mystery "Sherlock".
The year 2018 saw him play Aeneas in all eight episodes of the popular action adventure fantasy "Troy: Fall of a City", which starred Louis Hunter and Christiaan Schoombie, and was created by David Farr. It tells the story of the 10-year siege of Troy, and the series won a single award.
In 2019, Alfred played Corporal Jamie McCain in four episodes of the mystery thriller "Trust Me" and Ken in the episode "Red" of the musical "Great Performances". From 2014 through 2020, he starred as Christopher Castillo in 50 episodes of the crime mystery "How to Get Away with Murder", which also starred Viola Davis and Billy Brown, and was created by Peter Nowalk. It follows a college criminal defense professor and his students who've become involved in a murder plot, and the series won 20 of its 99 award nominations.
Alfred's since appeared in only a single series, playing Raych Foss in four episodes of the 2021 science fiction "Foundation".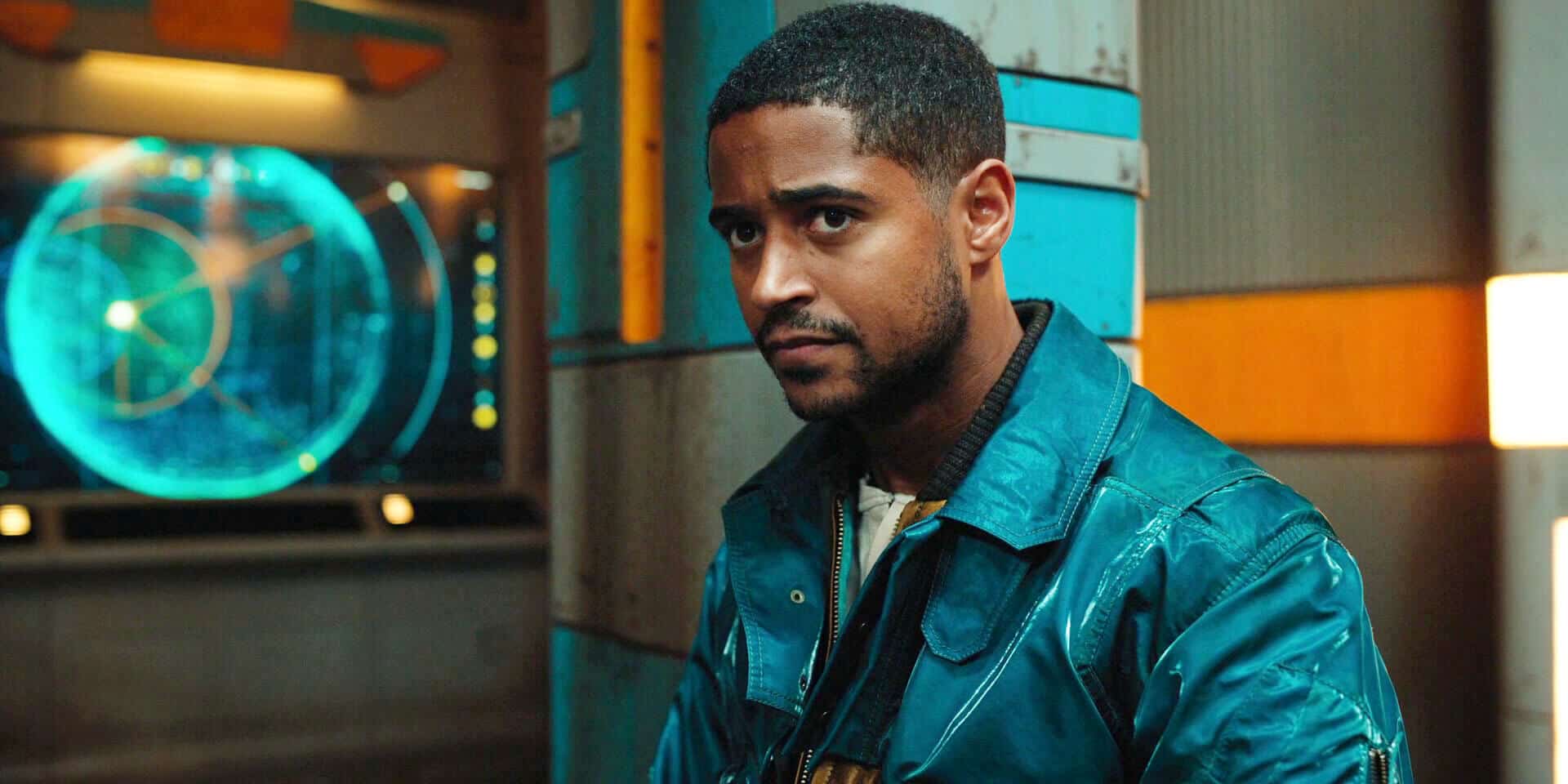 Other credits
Alfred received special thanks for the 2009 documentary movie "Creating the World of Harry Potter, Part 1: The Magic Begins".
Some of his recent talk-show appearances have been in "The Wright Stuff", "Sunday Brunch" and "Podpah".
Awards and nominations
Alfred was nominated for three Image Awards for Outstanding Supporting Actor in a Drama Series in 2015, '16 and '17, all for his performance in "How to Get Away with Murder", and he was also nominated for a 2023 Cinema Brazil Grand Prize for Best Actor, for "Executive Order".
Love life and relationships
Alfred's yet to speak in public about the girls whom he's perhaps dated, and there are thus none that we know about, but there are rumors circulating the internet today, regarding two girls whom he might have been with.
It's believed that he was once in a relationship with fellow actress Aja Naomi King, alongside whom he starred in the series "How to Get Away with Murder"; the two were spotted spending time together in public on multiple occasions, but neither's confirmed the rumors about them dating.
It's also believed that Alfred was living with a girl in London during the COVID-19 pandemic, but this hasn't been confirmed either.
Alfred seems to be unattached as of August 2023, hasn't married and doesn't have children.
Interesting facts and hobbies
Alfred's father William has 101 acting credits but is perhaps still known best for portraying Sorren in the 1963 historical adventure movie "The Great Escape", which won three of its 14 award nominations, including an Oscar nomination for Best Film Editing.
More than 370,000 people are following Alfred on Instagram today, and he's posted close to 300 pictures and videos onto the network; most of his content is in one way or the other related to the movies in which he's appeared.
He enjoys being physically active, and goes to the gym nearly every day.
One of Alfred's favorite actors is Mel Gibson, and some of his favorite movies include "The Passion of the Christ, "What Women Want", and "The Expendables 3".
Appearance and wealth
Alfred's age is 34. He has brown eyes and black hair, is 6ft 4ins (1.93m) tall and weighs around 190lbs (85kgs).
Alfred's net worth's been estimated at over $3 million, as of August 2023.