Who is Allisson Lozz?
Mexican former actress, a model and singer Allisson Marian Gutierrez was born as Lozano Nunez under the zodiac sign Leo on 11 August 1992, in Chihuahua, Mexico. She appeared in 12 TV series prior to retiring from acting in 2009, and is perhaps known best for playing Paloma Espinoza de los Monteros, one of the main characters, in all 169 episodes of the 2009 romantic drama "In the Name of Love", which also starred Laura Flores and Leticia Calderon, and follows Paloma who's been taken in by her aunts now that her parents have died in a car crash.
Education and early life
Allisson was raised alongside her four siblings Azul, Etiane, Pavlova and Pamela in Chihuahua, by their father Victor Lozano and mother Magda Nunez; not many details have been disclosed about her family, as she respects their privacy.
Allisson was attending a local elementary school when noticed by a talent agent, who asked her to attend an audition, and was 11 when she made her debut TV series appearance, portraying Allisson Rebolledo in five episodes of the 2003 family fantasy musical "Alegrijes y Rebujos", which starred Rosa Maria Bianchi and Miguel de Leon, and follows a group of children as they're exploring a haunted mansion.
Allisson studied at a local high school in Chihuahua, and was into several activities during her time there, as she took both acting and singing lessons, played various sports, and was on the school's debating team. She matriculated in 2010, but didn't enroll at college.
Acting career
Allisson appeared in 12 TV series, but no movies. Her debut lead role was playing Diana Lozano in all 125 episodes of the 2004 action adventure "Mision S. O. S. Aventura y Amor", which also starred Guillermo Capetillo and Maribel Guardia, and follows Christian and Diana who've become best friends without knowing that their families are enemies.
In 2005, Allisson portrayed Leta in 24 episodes of the family fantasy "La Energia de Sonric'slandia", and the following year saw her play Brenda in the episode "Los Rivers en Canada: Parte 2" of the comedy "Vecinos".
From 2004 through 2006, she portrayed Bianca Delight in 127 episodes of the critically acclaimed family comedy "Rebelde", which starred Rodrigo Nehme, Jorge Ponce and Dulce Maria, and follows six teenagers as they're attending a private high school; the series won two awards.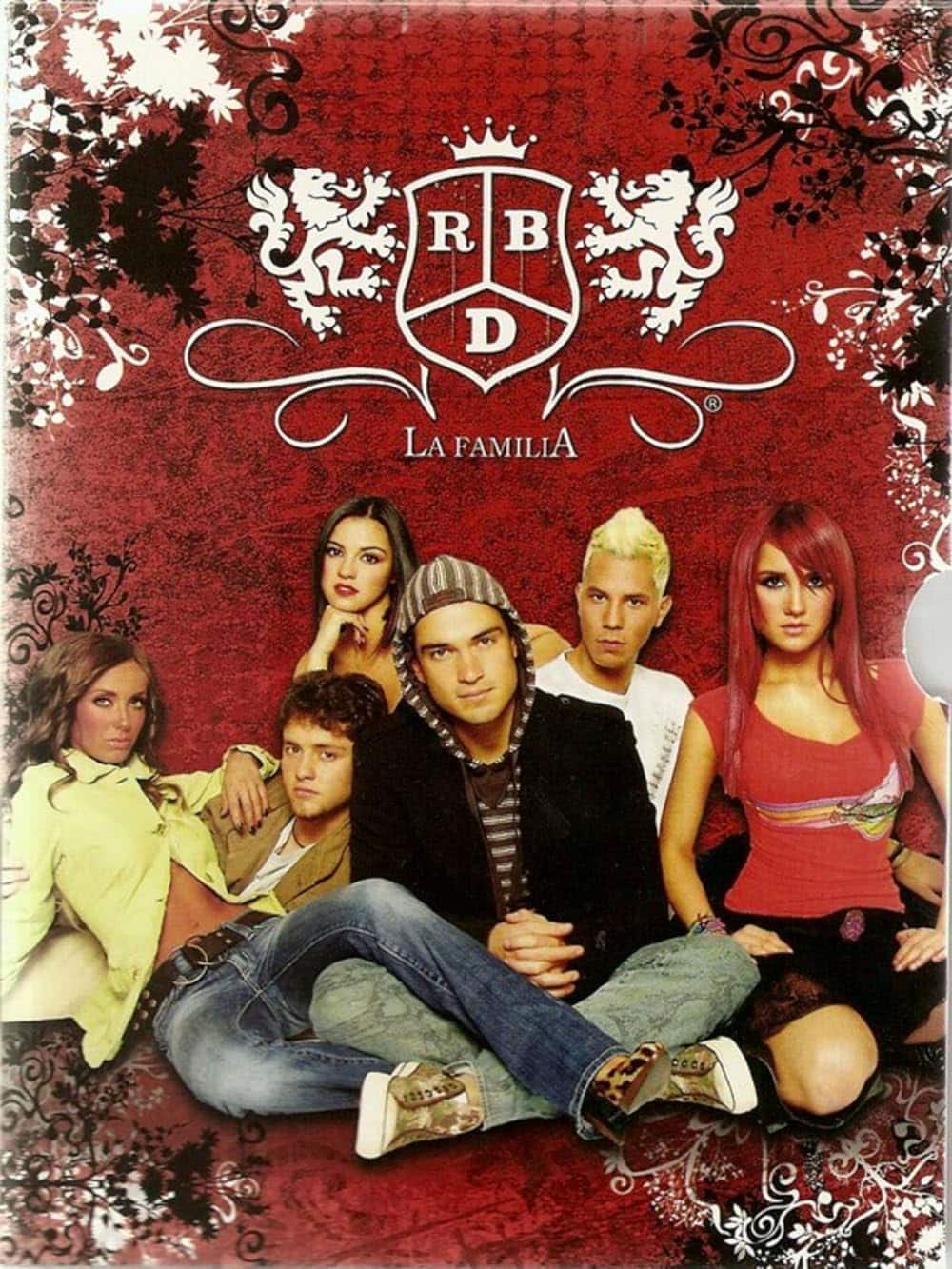 Allisson could then have been seen appearing in an episode of the family drama "Las Dos Caras de Ana", the comedy "Objetos Perdidos", and the romantic musical comedy "RBD: La Familia".
In 2008, she played Milagros Belmonte in two episodes of the romantic comedy "Las Tontas no van al Cielo", which starred Valentino Lanus and Jaime Camil, and follows two brokenhearted people who've fallen in love.
Allisson's final role prior to retiring from acting (with the exception of "In the Name of Love") was portraying the lead character Milagros 'Mili' Belmonte Ramos in 175 episodes of the 2008 romantic drama "Al Diablo con los Guapos", which also starred Cesar Evora and Eugenio Siller, and follows a poor girl who's begun working for a wealthy family, and has fallen in love with their son.
Other credits
Allisson sang the theme song "Mision S.O.S." in the 2004 series "Mision S. O. S. Aventura y Amor", and the theme song "Al Diablo Con Los Guapos" in the eponymous 2008 series.
She made a guest appearance in talk-shows "Codigo F.A.M.A." and "50 Anos de la Telenovela: Mentiras y Verdades".
Life after acting
Allisson became a Jehovah's Witness in 2010, and it's widely believed that this led her to retire from acting; she gave birth to her first child two years later, and then focused on being a housewife and raising her daughter.
After her two children were old enough to attend school, Allisson began working at Mary Kay Cosmetics as their independent sales director; she's no longer known as Allisson Lozz, but rather as Allisson Gutierrez.
Love life and marriage
Allisson's been staying away from the media's attention since she retired from acting, but we still know that she's been married for over a decade now, and has two children.
She married non-celebrity Mexican Eliu Gutierrez in a small and private ceremony on 15 January 2011, attended by their closest friends and family members; it's widely believed that Allisson became a Jehovah's Witness because of Eliu, but this remains unconfirmed. Not many details have been disclosed about Eliu as he's staying away from media, but it's believed that he's the owner of his own small business in Mexico City.
Allisson gave birth to their first daughter, London Rose in 2012, and their second daughter Sydney followed in 2015.
There are no other men whom Allisson's perhaps been with, that we know about; she's married to Eliu Gutierrez as of October 2023, and they have two daughters together.
Interesting facts and hobbies
Allisson doesn't have an Instagram account, but her fan page is today followed by more than 36,000 people; over 320 pictures and videos have been posted onto the account, most of these taken back when she was still active in the film industry.
She was once into travelling and visited all of Latin American countries, but today prefers to stay at her home in Mexico City with her husband and daughters; her girls can be seen featured in some of the pictures uploaded onto her Instagram fan page.
Allisson was once passionate about the fashion industry, and dreamed of becoming a famous fashion designer.
She loves to listen to music, and one of her favorite singers is Lady Gaga.
Ana Brenda Contreras is one of Allisson's favorite actresses, and some of her favorite movies and TV series are "Por Amar sin Ley", "The One Who Couldn't Love" and "Wild at Heart".
Appearance and net worth
Allisson's age is 31. She has brown hair and eyes, weighs around 120lbs (55kgs) and is 5ft 4ins (1.63m) tall.
Allisson's net worth's been estimated at over $300,000, as of October 2023.