Seann William Scott
The American actor Seann William Scott was born on 3rd October 1976, in Cottage Grove, Minnesota. Although his best-known role is that of Steve Stifler in the "American Pie" franchise, other popular projects of his are "Final Destination", "Role Models", and the "Goon" movies. Seann has also done voiceover work for animated films and had starring TV roles.
Seann's parents, Patricia Anne Simons and William Frank Scott, had seven children; Seann was the youngest. After matriculating from Park High School – where he played for the varsity basketball and football teams – he attended Glendale Community College and the University of Wisconsin, but dropped out of both and eventually moved to Los Angeles to pursue acting. The Scott family suffered a hard blow in 2007 with the death of its patriarch, William.
Career
Before making it big in the entertainment industry, Seann supported himself by working at the Los Angeles Zoo and Home Depot between TV commercials; Sunny Delight and American Express are just two of the brands that he helped promote. 1996 brought with it Seann's first TV appearance, a guest-starring role in the WB sitcom "Unhappily Ever After". Three years later, he was cast in the supporting role of Steve Stifler for "American Pie".
Despite being paid just $8,000 for his role due to being an industry newcomer, "American Pie" helped launch Seann's career. The movie raked in over $235 million at the worldwide box office, and Stifler became a fan favorite who would be given a larger role in the three sequels: "American Pie 2", "American Wedding", and "American Reunion". In 2012, it was reported that Seann earned a $5 million salary and undisclosed percentage of the profits for participating in "American Reunion".
The "American Pie" franchise, which quickly became a pop culture phenomenon, brought in almost a billion dollars at the worldwide box office and turned previously unknown faces into A- and B-list celebrities. Seann's portrayal of Stifler earned him two MTV Movie Awards (one in the Best Kiss category, and one for Best Dance Sequence) and two Teen Choice Awards for Choice Sleazebag.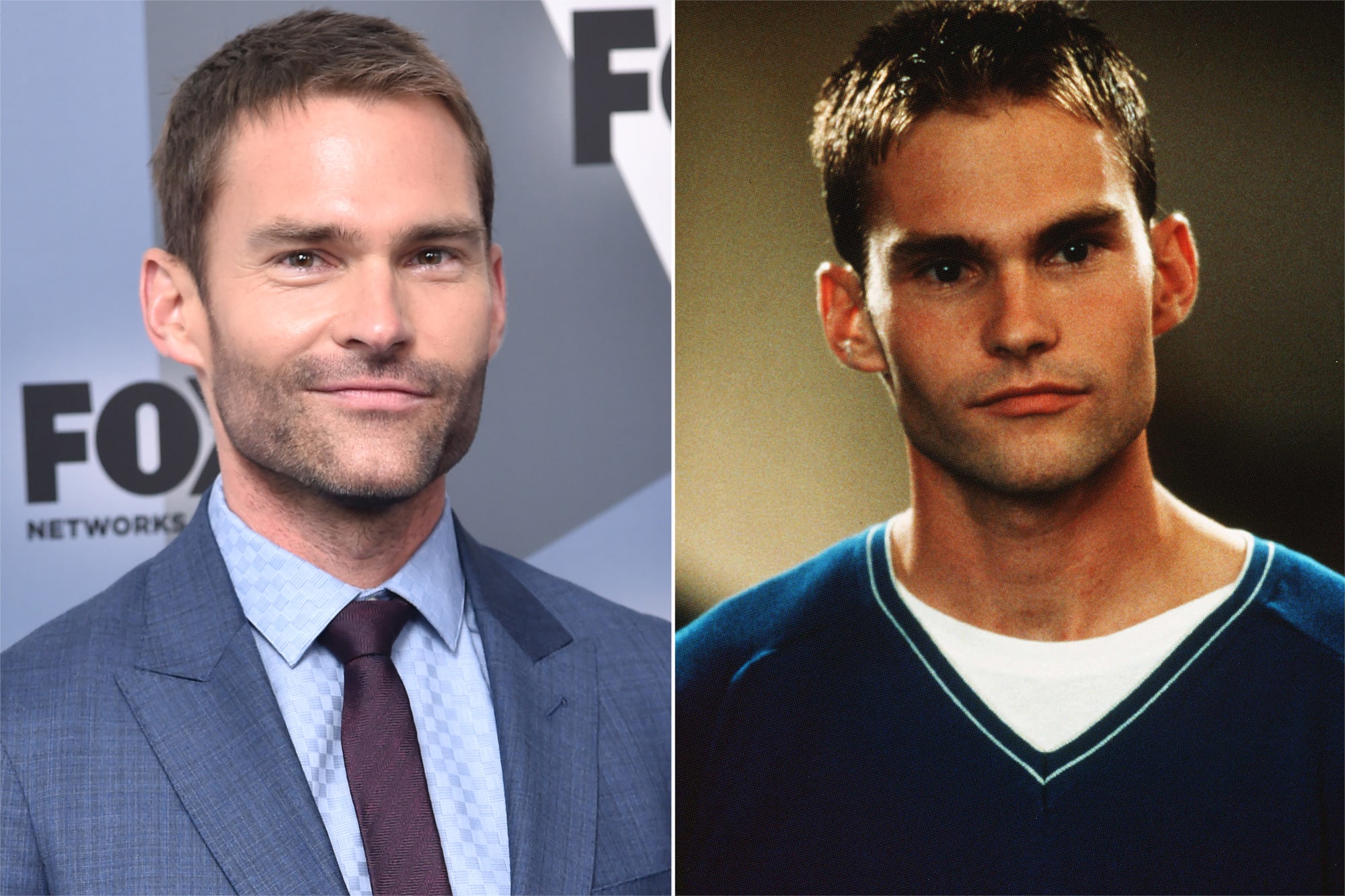 Afraid of being typecasted, Seann began playing different characters in the early 2000s, such as a nerd in "Final Destination" and a charming stoner in "Dude, Where's My Car?". The latter film earned itself a cult following after bringing in $73.2 million at the worldwide box office, almost six times its budget.
By now, Seann was on a roll; between 2000 and 2003, he had roles in "Bulletproof Monk", "Road Trip", and "Stark Raving Mad" amongst other projects. One of his most popular films of the time was "Old School", the 2003 black comedy starring Luke Wilson, Will Ferrell, and Vince Vaughn which has since become a cult classic.
Just two years later, Seann had a starring role in "The Dukes of Hazzard" as Bo Duke. The popular movie was a mishmash of genres (action, comedy, and road trip) and also starred Johnny Knoxville and Jessica Simpson. Seann's character, Bo Duke, ran a Georgia-based moonshine business with his cousins and transported his merchandise in a '69 Dodge Charger; along the way, the Duke family ran into trouble with the local County Commissioner and Sheriff, who tried to make the cousins' lives impossible.
Despite negative critics reviews, "The Dukes of Hazzard" was another box office success story and saw Seann nominated for another MTV Movie Award. In 2007, the "American Pie" alum reunited with his "The Rundown" co-star Dwayne Johnson for "Southland Tales", in which he scored a leading role as a police officer.
Around the same time, Seann turned his talents to hosting and guest co-hosting for "Saturday Night Live" and "Live with Regis and Kelly". Other important movie roles include his portrayal of Jeff Nichols in "Trainwreck: My Life as an Idiot" and his interpretation of John Farley in "Mr. Woodcock". However, the success of his 2008 film "Role Models" eclipsed many of his earlier projects, grossing over $92 million at the worldwide box office, and being dubbed one of the best films of the year.
At 11.05pm, Paul Rudd & Seann William Scott are unlikely mentors to two wayward kids in manchild comedy Role Models. pic.twitter.com/pCTHWV6MUq

— Film4 (@Film4) October 18, 2015
Seann played Wheeler, an energy drinks salesman who loves his job but is charged with 150 hours of community service after a botched presentation at a high school. He and his colleague Danny (played by Paul Rudd), who was also charged, must join a big brother-big sister program or go to jail for 30 days. After being expelled from the program, both men try their hardest to right their wrongs and avoid jail time.
Over the next few years, Seann was constantly busy doing voiceover work for the "Ice Age" franchise, voicing Crash in "The Meltdown", "Dawn of the Dinosaurs", and "Continental Drift". He also had a supporting role in "Cop Out", the 2010 action-comedy film starring Tracy Morgan, Bruce Willis, and Kevin Pollak; while preparing for the role, Seann stopped exercising for six months to  gain the necessary weight.
The mid-2010s saw Seann have a starring role as Doug Glatt in the critically-acclaimed sports comedy film "Goon" and its sequel. However, he began shifting from comedy films to more serious projects in 2015, displaying his creative range in the 2015 drama "Just Before I Go".
Although Seann would continue to perform in comedy films, he played Evan in the 2018 horror movie "Bloodline" and was cast as series lead in "Lethal Weapon", replacing Clayne Crawford after the latter was fired for being hostile on set. Despite the show being cancelled a year later, Seann still had plenty of work, playing an abusive stepfather in "Already Gone", a 2019 coming-of-age film.
Personal Life & Net Worth
Seann avoids discussing his private life in interviews; however, media outlets confirm that he was previously in a three-year relationship with fashion model Deanna Miller, whom he began dating in 2005. In March 2012, the actor confirmed his engagement to model Lindsay Frimodt, but which lasted less than a year. Since September 2019, he's been married to interior designer Olivia Korenberg, who is also incredibly low-key.
With a net worth of $25 million, it's little surprise that Seann is slowing down in his career, and spending more time with his friends and loved ones after decades of hard work. Seann's net worth includes an impressive Malibu mansion, and an apartment in New York City.