Who is Austin Stowell?
Whether he's playing a soldier, a romantic lead, or any other character, Austin Stowell's ability to shine in diverse roles contributes to his status as a talented and promising actor in the entertainment industry. He has over 30 acting credits to his name, however, it was his role as Jesse in the 2014 movie "Whiplash" that brought him more widespread attention. The film focused on the intense relationship between a young drummer and his music instructor, garnered critical acclaim, and showcased Austin's ability to contribute to a compelling narrative.
His career continued to ascend as he took on diverse roles in both independent and mainstream projects – to learn more about this rising star, keep on scrolling.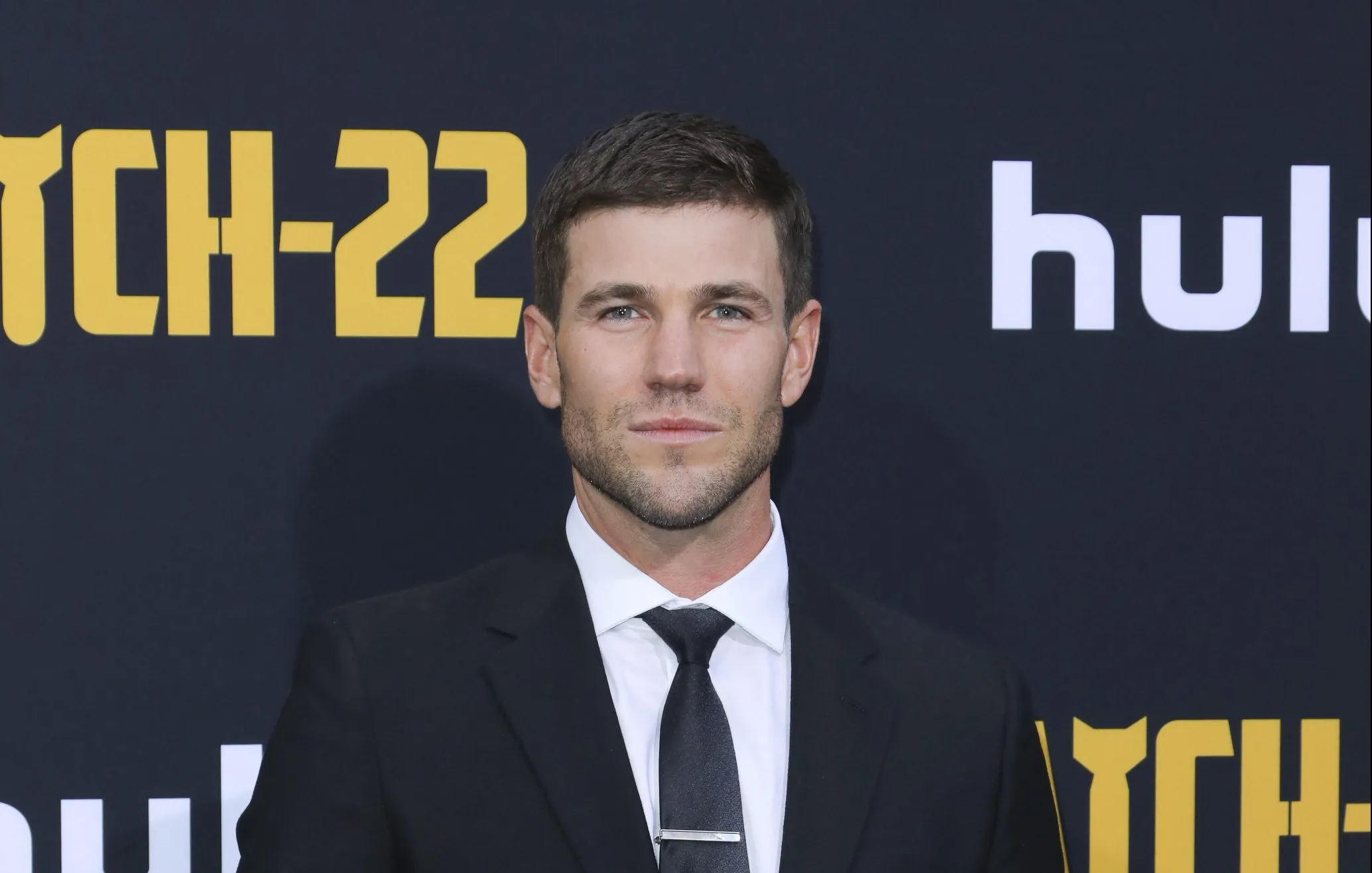 Early life, family, and education
Born under the zodiac sign of Capricorn on 24 December 1984, Austin is today aged 38 (as of August 2023). He hails from Kensington, Connecticut USA, holds American nationality, and comes from a family of English and German descent. Austin is the youngest child of Robert, a former steelworker, and his wife Elizabeth, who worked as a school teacher. Austin has two older brothers, whose names he hasn't shared, as he respects their privacy.
When it comes to Austin's aspiration to become an actor, it developed from his early days. Upon matriculating from Berlin High School in 2003, he enrolled at the University of Connecticut, from which he graduated with a Bachelor's degree in Fine Arts (Acting) in 2007. Austin then made his stage debut performing at the Connecticut Repertory Theatre; some of his stage credits include plays such as "It Can't Happen Here" by Sinclair Lewis, and Shakespeare's "Julius Caesar" and "As You Like It".
Roles in series
Austin made his first television series appearance in 2009, as Chad in an episode of the series "Secret Girlfriend". He followed with his role as Jesse in "The Secret Life of the American Teenager", from 2009 through 2011, being seen in less than 20 episodes of this comedy drama, which followed the story of a 15-year-old girl who gets pregnant and her life goes upside down.
Austin's next TV series role came in 2015 when he was cast to play Sean O'Bannon in the crime drama "Public Morals", also starring Edward Burns and Michael Rapaport. Four years later, Austin landed the role of Nately in the TV mini-series "Catch-22" based on the novel of the same title by Joseph Heller. The show had 20 award nominations, with Austin and the rest of the cast receiving a nomination for the Online Film & Television Association for Best Ensemble in a Motion Picture or Limited Series.
Most recently Austin was seen in the 2022 TV mini-series "Keep Breathing" and "A Friend of the Family" but that's not all;  he's announced his role as Aiden in the upcoming drama series "Three Women", set to be aired by the end of 2023.
Austin Stowell behind the scenes of the Netflix series "Keep Breathing" pic.twitter.com/SU9iPAadEp

— Austin Stowell Fans (@amstowellfans) July 29, 2022
Roles in movies
Austin made his first big-screen appearance playing ER Medic in the 2011 movie "Puncture". Later that year, he followed with his role as Kyle Connellan in "Dolphin Tale", a family drama about the friendship between a dolphin and a boy, Austin co-starringd with Morgan Freeman, Harry Connick Junior and Ashley Judd.
Two years later, Austin portrayed Dalton Joiner, a soldier during the Vietnam War, in the movie "Love and Honor", highlighting his capability to embody characters from different time periods. As mentioned, his first major movie role came in the 2014 musical drama "Whiplash", also starring Miles Teller, J.K. Simmons and Melissa Benoist. The movie had 144 award nominations and 98 wins, including three Oscars (Best Achievement in Sound Mixing, Best Achievement in Film Editing, and Best Performance by an Actor in a Supporting Role – J.K. Simmons).
Later in 2014, Austin was seen in "Warren", and "Behaving Badly", and reprised his role as Kyle Connellan in "Dolphin Tale 2".
Austin's commitment to taking on a variety of roles further solidified his status as a rising star. He's appeared in historical dramas such as "Bridge of Spies" (2015) and "Colossal" (2016), as well as romantic films like "Everybody Wants Some!!" later that year. This versatility has allowed him to navigate between genres and showcase his acting range.
He followed with his roles in "Battle of the Sexes" (2017), "12 Strong" (2018), and "Swallow" (2019), among others. Austin played Patrick Sullivan in the 2020 horror "Fantasy Island", where he demonstrated his ability to work in this genre.
Most recently, he portrayed Joshua Templeman in the 2021 romantic comedy "The Hating Game", which was his first lead role, starring opposite Lucy Hale in this story about two co-workers who dislike each other, and make a deal that the one who doesn't get a promotion must quit the job. However, soon they realize that the line between hate and love is thin.
Austin's career is still progressing, and he has taken on new projects since his last movie appearance. He has completed the filming of two movies, entitled "The Inheritance" and "The Long Home", which are currently in development.
Love life and relationship
Austin's personal and romantic life hasn't been extensively covered in the media, as he's maintained a relatively private stance regarding his relationships. However, what we do know is that he dated Nina Dobrev for a few months in 2015, the actress perhaps known best for her role as Elena Gilbert in the series "The Vampire Diaries".
Later, there were rumors saying that Austin was dating Emma Stone, a famous "La La Land" actress, however, Austin hasn't commented on these speculations.
As of August 2023, it seems that Austin is single, and hasn't been married or engaged.
How rich is Austin Stowell? Net worth
Following his breakthrough, Austin continued to build his career with a mix of independent and mainstream projects, portraying characters across various genres and time periods, demonstrating his versatility as an actor, and according to critics, Austin's journey to Hollywood's heights has just begun.
To date, thanks to his hard work and acting talent, Austin's made a good living for himself. According to sources, as of August 2023, his net worth has been estimated at over $1.5 million.