• Born in Los Angeles, California in 1989
• Net worth of over $700,000
• Attended New York University, Gallatin School of Individualized Study
• Worked with Game Grumps as an editor, on-screen personality, and host of "Table Flip"
• Produced own spin-off show "How About This Game?" and streams on Twitch; active on social media
 
Who is Barry Kramer?
Barry Kramer was born on 3 December 1989, in Los Angeles, California USA. He is a YouTube personality, live streamer, writer, actor, and editor, probably best known for his work with the collaborative Let's Play YouTube channel called Game Grumps, on which he worked as an editor as well as an on-screen personality.
The Net Worth of Barry Kramer
How rich is Barry Kramer? As of mid-2019, sources inform us of a net worth that is over $700,000, earned largely through a successful career on YouTube. His work with Game Grumps as well as his own channel has helped him gain numerous opportunities. As he continues his career, it is expected that his wealth will also continue to increase.
Early Life and Education
There is no information shared about Barry in terms of his family and childhood. It is known that he enjoyed playing video games growing up, and this made him determined to pursue a career in the field. After matriculating from high school, he enrolled at New York University, in the Gallatin School of Individualized Study. The small interdisciplinary college within NYU helps students with specific interests and career goals – while they focus on that study, they can still take up courses from NYU's other colleges.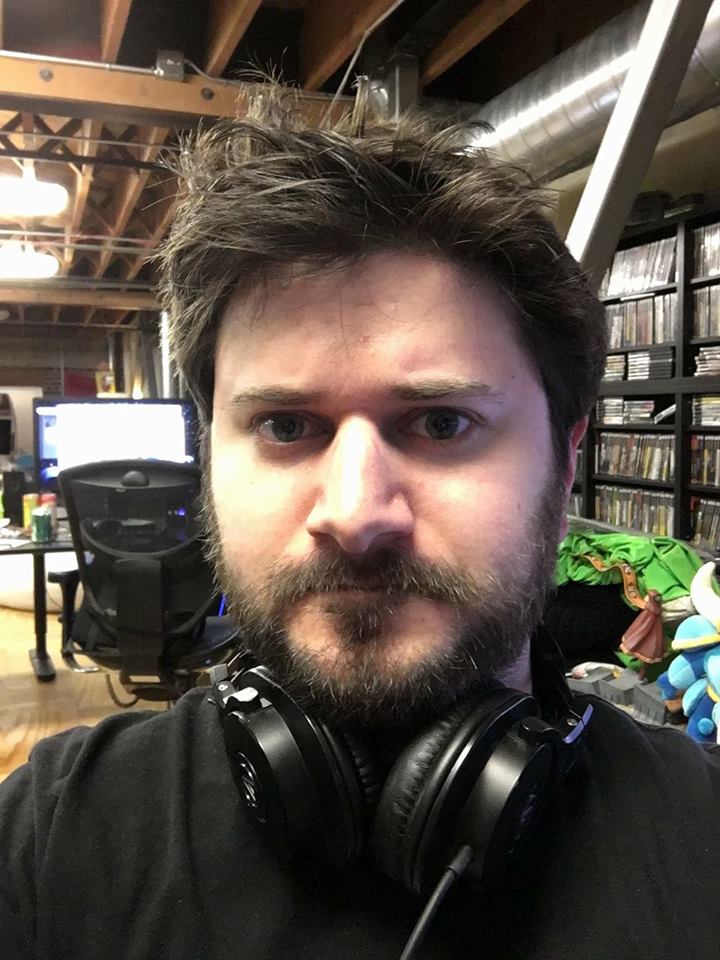 Some of the courses within Gallatin include art and writing workshops, seminars, internships, independent studies, and tutorials. They have liberal arts foundation courses, social sciences, and there are specific requirements for students depending on their year within the university. There are also numerous student run organizations for both graduate and undergraduate students at the school. Barry completed a degree in Video Game Theory and Design with a minor in Business of Entertainment, Media and Technology.
Game Grumps
Shortly after completing his education, in 2012 Kramer began working with Game Grumps. The company was created as a Let's Play web series hosted by Arin Hanson and Jon Jafari, focused on the host playing video games while doing comedic commentary. Jafari was later replaced by Dan Avidan, and the channel was under a network owned by Maker Studios but later moved to Adam Montoya's network called JETPAK. The popularity of the channel led to more hosts coming in to host spin-off shows and other content; guest hosts also make it to the show and the channel has been successful, gaining over five million subscribers since its inception in 2012.
Trimmed down to just the 'stache for tomorrow's stream. Was shooting for Freddie, wound up Nick Offerman. pic.twitter.com/nurjnQPTNm

— Barry Kramer (@razzadoop) September 5, 2016
Kramer mainly worked behind the scenes as an editor, though later transitioned to having more of a camera role, beginning with becoming the main host of the show "Table Flip". The show had him and other players dress up in 19th century American and Victorian clothing while playing tabletop games – board games, card games, and tile-based games with other YouTube personalities – and aired for three years until it completed its run in 2016. He also did occasional hosting for other shows such as "Grumpcade" and "Steam Train".
Later Work and Leaving Game Grumps
Barry's work continued to expand over the years, and eventually he produced his own spin-off show entitled "How About This Game?", in which he also served as the host. The show was created as a part of a sister channel called GrumpOut, which was dedicated to live-action ideas and recreational projects. In the series, he analyzes and discusses various aspects of games, and ran for three episodes before ending its run. In 2017, he announced that he was leaving Game Grumps –  his reason for leaving was so that he could pursue his own projects.
He began uploading videos to his own channel in 2018, on which he did a summary of video games, including "A Good Enough Summary of Kingdom Hearts" which gained over two million views. However, he did not upload consistently on his channel, instead focusing more of his time towards streaming on Twitch. The platform is focused on video game live streaming, though it has recently expanded to include other forms of streaming. It has become one of the major sources of video game-related streaming, and the main platform for eSports competitions.
Personal Life and Social Media
For his personal life, not much is known in terms of Kramer's romantic relationships. He manages to keep that aspect of his life away from the public, despite all of his online activity. Many fans of Game Grumps were concerned about his sudden departure from the company, as it was done very silently with little to no fanfare whatsoever. Many believed that there might have been drama involved, while others state that it was more of Kramer's decision and he didn't want to attract too much attention despite being one of the original staff members of the company.
Similar to numerous live streamers and YouTube personalities, he is highly active online through accounts on social media. He has an account on Instagram which he has over 118,000 followers. on which he mainly showcases some of his day to day endeavors, which often have a comedic flair. He also posts a lot of selfies and promotes his YouTube channel, as well as merchandise he has for sale. He also has a Twitter account on which he updates his followers about the games he is playing, while also promoting his streams. He still streams on a regular basis, and also goes to various gaming events such as "E3".