Who is Artie Lange?
Artie is a comedian and actor, probably best known for his work on "The Howard Stern Show" as a frequent guest and comedian. Lange also appeared in the film "Dirty Work" alongside Norm Macdonald, and the TV series "MADtv", in addition to many other projects.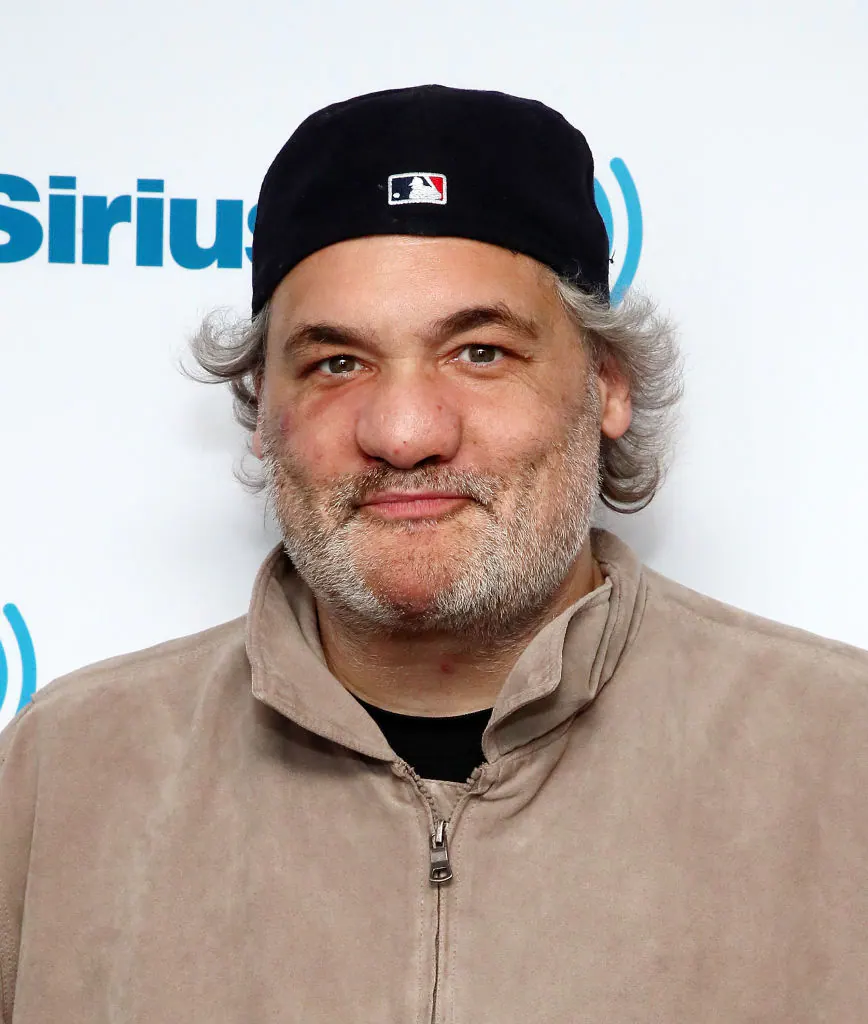 What Happened to Artie Lange?
Artie has had a long history of arrests, drug addiction, but also sobriety; his most recent rehab stint was in 2019, when he spent around nine months in and out of rehab, but according to reports, he's been sober ever since the start of 2019, but has chosen to stay away from the limelight and focus primarily on his ailing health. He did launch his own podcast in 2020 and returned briefly in 2021, but still stepped away despite some positive reviews.
Wiki: Age, Childhood, and Education
Arthur Steven Lange Jr. was born on 11 October 1967 in Livingston, New Jersey USA, but grew up in nearby Union Township, Union County. He's the son of Judy, who had Italian roots, and Arthur Lange Sr., who was of German descent and worked as a general contractor. Shortly after Artie's birth, his father faced a trial for having counterfeit money related to a loan shark. In 2003, Lange took a DNA test and discovered that he had approximately 25 percent American Indian ancestry.
He attended Union High School, where he played baseball, but struggled with his grades.
In 1985, he ran into trouble with the law when he attempted a bank robbery in a misguided attempt to impress his girlfriend. Fortunately, he was eventually charged with disorderly conduct, requiring him to pay court fees and complete community service during his probation.
As part of his probation, Lange enrolled at the Connecticut School of Broadcasting from March to June 1987. He then gained admission to Seton Hall University with the help of a family connection, where he stumbled upon his passion for comedy during a class presentation.
Tragedy struck in 1985 when his father had a serious accident while installing an antenna, leaving him quadriplegic. This event brought financial difficulties to the family. To help, they reached out to celebrities for support, and Howard Stern was the only one who responded, sending an autographed jacket and offering some humor on the air.
Sadly, Artie Lange's father passed away in 1990, due to complications from an infection.
Career Beginnings
Artie Lange's journey into the world of comedy was influenced by some of the greats, including Richard Pryor, Richard Lewis, and George Carlin, whose humor got to him.
On 12 July 1987, aged 19, Lange took a significant step by performing his first stand-up comedy routine at The Improv in Hell's Kitchen, Manhattan. Although he faced challenges and struggled during that initial attempt, he looked back on the experience with pride.
After this initial setback, Lange took an hiatus from stand-up comedy, and in 1988, he briefly explored acting by taking classes from Sandy Dennis at HB Studio in New Jersey.
In February 1991, Artie found himself working as a longshoreman at Port Newark to provide for his family. During this year, he managed to earn approximately $60,000 in this physically demanding job.
However, his passion for comedy never waned. In September 1992, Lange made a bold decision to quit his longshoreman job and fully commit to pursuing a career in comedy. To support himself, he became a taxi driver in the bustling streets of New York City, allowing him the flexibility to perform sets at comedy clubs in between rides.
Artie Lange's dedication eventually paid off, when he secured his first paid gig as a stand-up comedian at the US Merchant Marine Academy in Kings Point, New York, earning a modest $30.
In 1992, he became a paid regular at Stand Up NY in Manhattan and Comic Strip Live, solidifying his presence in the comedy scene. Within a year, Lange's talent led him to a role in a dinner theater play, in which he toured restaurants and catering halls across New Jersey. He also co-founded an improv troupe called Live on Tape, which enjoyed sold-out shows at Caroline's on Broadway.
These early successes eventually led to a significant milestone, when he signed a contract with the prominent talent William Morris Agency. It was during this period that Lange met his manager, Peter Principato, who played a crucial role in his career.
In addition to his work in stand-up and theater, Lange ventured into commercials, including a notable voiceover role for Foot Locker. However, amidst these achievements, Lange grappled with a personal battle against addiction to cocaine and alcohol, which would continue to challenge him in the years to come.
Rise to Stardom with MadTV, Jail Time, Suicide Attempt, Addiction
At twenty-seven, Artie Lange joined the cast of Mad TV, picked from a vast pool of candidates. He relocated to Los Angeles in 1995 to shoot the inaugural season, securing a substantial paycheck. However, during this period, Lange's life took a dark turn as he fell into a crippling addiction to cocaine.
In November 1995, driven by his cocaine addiction, Lange made a desperate attempt on his life, consuming a dangerous cocktail of pills and whiskey, leaving behind a suicide note. Fortunately, his Mad TV co-stars intervened, saving him at the brink of death. Following this harrowing incident, Lange sought help, and underwent a rehabilitation program in New Jersey.
In January 1996, Lange made a courageous return to Los Angeles to complete filming for the first season of Mad TV. Despite his personal struggles, his career was on the upswing, and he even crafted the memorable character "White Mama".
#tbt pic.twitter.com/mlkXYhCRvT

— Artie Lange (@artiequitter) April 10, 2014
During the summer of 1996, Lange landed a significant acting role in the independent film "Puppet". However, his battle with cocaine continued, leading to a relapse just two months into the second season of Mad TV, which began filming in August 1996.
Lange's time on the show came to an abrupt end in November 1996. A tumultuous incident involving a lost bet, cocaine use, and a supermarket parking lot arrest marked the culmination of his struggles during that period. While in jail, Lange received disheartening news that his scene in the movie "Jerry Maguire" had been cut.
Following his release from jail, Lange briefly stayed in a psychiatric hospital in January 1997, entering a period of profound clinical depression. Eventually, he found the strength to seek further help and underwent formal rehabilitation at Honesty House in New Jersey.
Despite his efforts, Lange wasn't renewed for the third season of Mad TV. Nevertheless, he continued to have a presence in the show, making special guest appearances in its fifth, tenth, and fourteenth seasons.
Continued Career, Dirty Work Success, Film Roles, "The Norm Show"
In 1997, Artie Lange emerged from rehab and returned to his stand-up comedy career – his fortunes took an upward swing when he received invitations to audition for two network television sitcoms. These opportunities ignited a spark of confidence within him, boosting his spirits significantly.
A pivotal moment in Lange's career occurred when comedian Norm Macdonald extended an audition offer for the lead role in the film "Dirty Work" (1998), helmed by director Bob Saget. Macdonald, having witnessed Lange's comedic potential during a Mad TV sketch, saw something special in him and cast him in the film.
However, before Lange could fully embrace this career resurgence, there was a hurdle to overcome. MGM Studios required him to obtain approval from his rehab facility in New Jersey. In a determined effort to make this happen, Lange donated $1,500 to the center as a private donor, clearing the way for his involvement in the film.
The filming of "Dirty Work" unfolded in Toronto, and to promote the movie, Lange made guest appearances on The Howard Stern Show. This exposure breathed new life into his career, opening doors to a flurry of film and television offers.
One of the significant milestones in Lange's post-rehab journey was his decision to accept a substantial $750,000 development deal with Fox, a deal that had initially been negotiated at $250,000.
To sustain himself during this transitional period, Lange continued performing at comedy clubs in Los Angeles, honing his craft, while navigating the entertainment industry and his own horrors.
In addition to his work on "Dirty Work" and various stand-up engagements, Lange ventured into television by co-writing a pilot series called "The King of New York". However, his dissatisfaction with its development left him feeling overlooked and disheartened.
Despite the setbacks, Lange was undeterred. He accepted a second development deal, this time with NBC, valued at $350,000. During 1999 and 2000, he made his mark in the film industry, securing roles in movies such as "Mystery Men", "The 4th Floor", and "Lost & Found", among others. Simultaneously, he toured as the opening act for Norm Macdonald's stand-up shows, solidifying his presence in the comedy world.
In 1999, Lange took on a significant television role, joining the cast of "The Norm Show" as Macdonald's half-brother, Artie. Earning $35,000 per episode, Lange enjoyed a period of financial success. however, despite the financial gains, he felt creatively unfulfilled during this time. This inner longing drove him to explore edgier and darker material in his stand-up comedy, ultimately helping him "come into his own as a comedian".
Howard Stern Show Stint
In March 2001, Jackie Martling left The Howard Stern Show, sparking a contest for a new host, and Artie, a devoted fan of the show since 1982, tried out for the role.
At first, Lange had trouble with joke writing but connected well with Stern and the audience. He accepted a full-time contract with the show, considering it a great opportunity.
After joining "The Howard Stern Show", Lange's career soared, landing larger gigs and various film and TV opportunities.
In September 2003, he secured a one-year talent-holding deal with Touchstone Television and ABC. Artie and Gary Dell'Abate received an offer from Infinity Broadcasting worth a $20 million deal to replace Stern on WXRK-FM, which they turned down.
In December 2004, Lange released his first stand-up DVD, "It's the Whiskey Talkin'", and engaged in a busy promotional tour.
By March 2005, he'd signed a contract with Ckrush Entertainment to star in and produce "Artie Lange's Beer League". However, his film project led to heavy drinking, painkiller abuse, and a brief heroin addiction in 2005.
Despite these struggles, the film was completed on time and within budget.
"Artie Lange's Beer League" premiered in September 2006, supported by a stand-up tour, including a sold-out show at Carnegie Hall.
Other Projects and Feud with Howard Stern
In June 2008, Artie Lange led a comedy tour for US troops in Afghanistan, inspired by Jeffrey Ross' tour, and was joined by comedians Jim Florentine, Nick DiPaolo, Dave Attell, and MC Gary Dell'Abate.
However, in August 2008, Lange went to rehab after a heroin relapse, declining Comedy Central's offer for medical transport.
Still, he signed a deal to write "Too Fat to Fish", a best-seller upon its release, and by 2009, Lange earned $700,000 annually from Stern and around $3 million from stand-up.
In January 2009, he entered rehab for heroin addiction, but left after a week to perform comedy, then had another heroin relapse in April 2009, losing 50lbs.
The following month, Lange faced DUI charges after a New Jersey traffic accident.
He took time off in November 2009, focused on recovery, and began writing his second book, but on 9 December, Lange struggled with alcohol and pills, leading to his absence from The Howard Stern Show.
The following January, he attempted suicide, leading to hospitalization and psychiatric care, without returning to the show.
In April 2011, Lange was forced into detox and later underwent treatment at Ambrosia Treatment Center in Florida. He experienced multiple relapses, including for painkillers, alcohol, and gambling. In July 2011, Lange co-hosted The Nick & Artie Show on Fox Sports Radio.
In 2013, he received an $800,000 advance to write "Crash and Burn", a best-seller upon its October 2013 release.
In 2014, Artie Lange made a significant move in his comedy career by recording a one-hour special for Comedy Central titled "The Stench of Failure". This special was a major project for him, showcasing his comedic talents to a wide audience.
However, his career took a hit when he became embroiled in controversy in the same year. Lange faced backlash and even a lifetime ban from ESPN due to a series of tweets, which descrubed a sexual fantasy involving himself and ESPN sportscaster Cari Champion, which was set during slavery times – the controversy had a significant impact on Lange's public image.
On 5 January 2015, Lange took a new direction by launching "The Artie Quitter Podcast", a subscription-based venture, allowing him to connect directly with his fans and share his thoughts and humor in an uncensored format.
Later in 2015, Artie Lange made a return to television, with guest appearances in "The Jim Gaffigan Show", showcasing his comedic talents to a television audience once again. Additionally, he secured a role in the HBO series "Crashing", in which he played a loose version of himself, all of which marked a comeback to television for Lange.
By December 2015, Lange had shifted his focus to writing, working on his third book entitled "Wanna Bet?: A Degenerate Gambler's Guide to Living on the Edge". Co-authored with Anthony Bozza, this book delved into his experiences, and offered insights into living life on the edge, particularly regarding gambling.
On 5 September 2017, Lange took on a new role as a co-host, partnered with Anthony Cumia in;"The Artie and Anthony Show" on Compound Media.
Since 2017, he has been mostly away from the show business career. He was jailed on account of drug possession, and was in and out of jail several times that year, and has also been in various rehab facilities.
In 2020 and 2021 he hosted "Artie Lange's Halfway House" podcast, but has chosen to remain off the grid since.
Net Worth
According to authoritative sources, Artie Lange's net worth is estimated at $1 million, as of mid-2023
Personal Life, Dating, Philanthropy, Health Problems
Artie dated Dana Cironi between 2002 and 2006. In 2009, he met Adrienne Ockrymiek in a tanning salon, the two started dating and were even engaged, but eventually broke up.
Artie supports the LGBTQ+ community, and has made a few donations to the cause over the years to express his support.
Artie suffers from Diabetes type 1 having been diagnosed in the early 2010s.