Gold mining has been a thing for more years than we can count, yet that dangerous and adrenaline-fueled job took an interesting turn thanks to Discovery's "Gold Rush". For several seasons, the show has let us see the best and the worst of the mining operations in North America, including the financial difficulties, its environmental impact, and the personal struggles of those involved with it.
Though "Gold Rush" stars are as loved as they're perhaps hated, that doesn't stop viewers from a growing interested in their personal lives, especially the aspects they don't display in the show, such as their partners and romantic situations.
So who are the wives and girlfriends of "Gold Rush" miners? Continue on to take a look!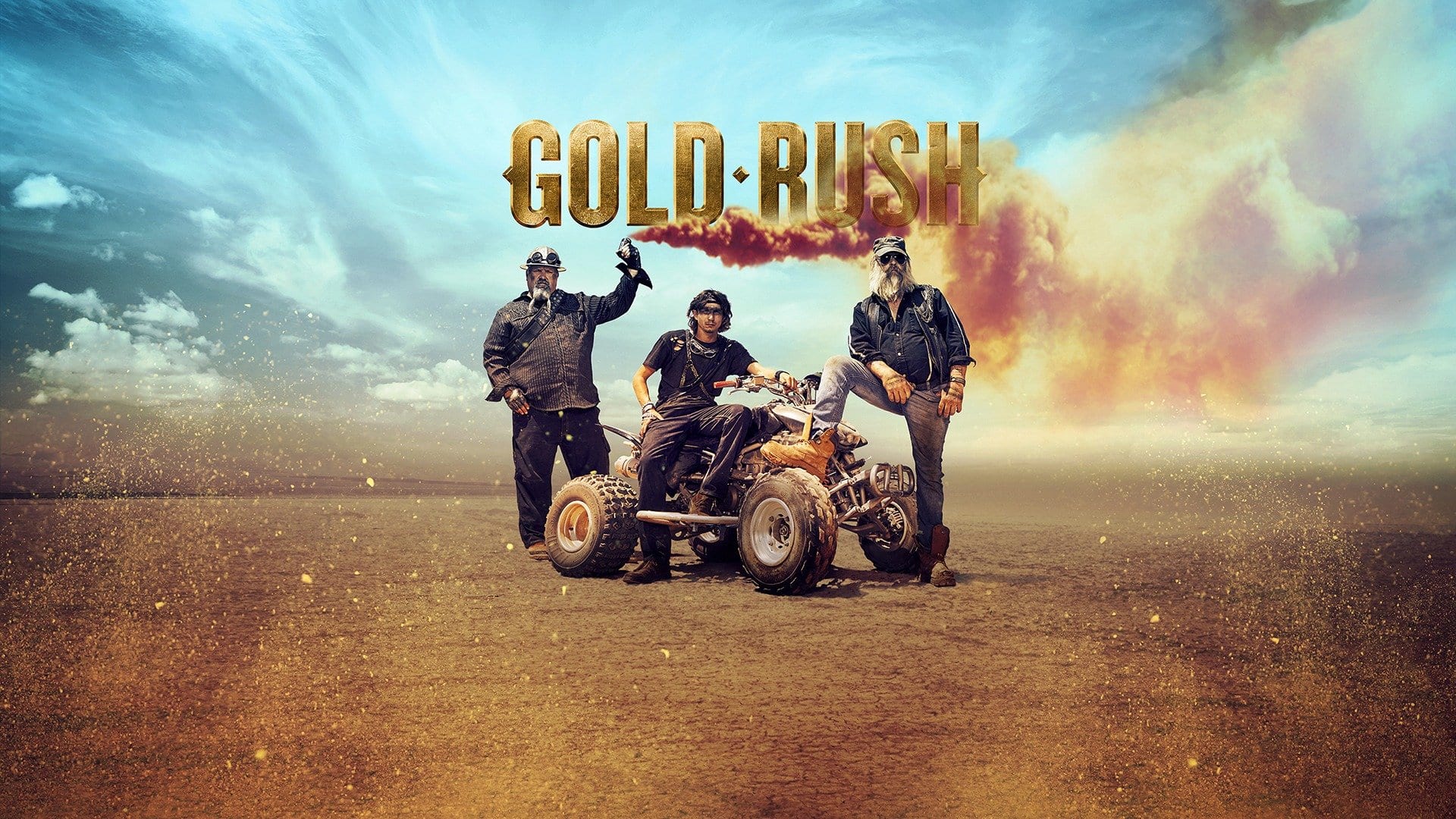 Parker Schnabel's Relationships
Throughout its years on air, "Gold Rush" has introduced its audience to lots of miners and gold prospectors, yet Parker Schnabel is the most popular out of those. Despite his young age, Parker quickly rose to the top of the gold mining industry by relentlessly but smartly taking his mining operation to the next level, surpassing all of his fellows in the show with his profitable pursuits in the Yukon, Alaska, and even Australia, New Zealand and South America.
Nonetheless, Parker's personal life is always kept out of the spotlight, showing his fans little to almost nothing about his close relationships. So far, the only romantic relationship of Parker known to "Gold Rush" viewers was with the Aussie miner Ashley Youle, whom he met while searching for gold prospects in her home country.
The pair's relationship advanced rather quickly, with Ashley spending the summer in Alaska, mining with Parker, which was covered in the seventh season of "Gold Rush'. Nonetheless, while the relationship seemed to strengthen thanks to their shared passion for mining, they eventually broke up. As seen in the eighth season, Parker felt responsible for it, affirming that he didn't make the relationship 'a priority'.
After his break up from Ashley, Parker has been romantically linked to his fellow miner Tyler Mahoney, even though Mahoney herself has denied these rumors. On his part, Parker hasn't hinted at be involved in any other romantic relationship at the time.
Rick Ness' Girlfriend
Viewers of "Gold Rush" know how hard Rick Ness has had to fight to make a living out of gold mining. Having his beginnings as part of Parker's crew, and then setting up his own operation, Rick is as inspirational as he is daring.
Nonetheless, Rick's professional endeavors awaken as much interest as his personal life does, especially since his involvement with his long-time girlfriend, Leese Marie is often a focus of attention. Though not much about Leese's background or what she does for a living has been revealed so far, her videos about her trips and modeling career have gained her quite a large following on TikTok in recent years.
Leese and Rick have been dating for several years, and eventually became engaged in October 2022. However, their relationship has gone through some issues since then, with Leese accusing him of being unfaithful and Rick publicly admitting his role in the break-up, as he wrote on Facebook.
Though the couple's issues were apparently solved in late December 2022, it's unclear whether Leese and Rick are still together nowadays. Nevertheless, one thing for sure is that their relationship goes in style with the likes of other reality stars.
Tony Beets' Wife
Tony Beets is a definite fan-favorite in "Gold Rush", and one of Yukon and Colorado's most successful miners. However, Tony didn't make his long and impressive journey to the top of the mining business alone, as his wife Minnie was always there at his side.
Both natives from Friesland, Holland, Minnie and Tony first met when they were children, and he moved to a farm near her family's home. The pair married in the early 1970s, when Tony decided to move to Canada in his search for gold. Minnie moved there with him, and they not only raised a family in their new home in the Yukon, but also set up their mining operation.
As seen in "Gold Rush", it's Minne and Tony's team that has made everything work for decades, from her managing the business from the office, to him getting his hands dirty on their land claims.
Todd Hoffman's Wife
Surviving in a highly competitive and unpredictable business such as gold mining is not easy, yet Todd Hoffman has managed to not only do it, but also be successful at it. Nonetheless, while Todd's journey to striking it rich has had its highs and lows, he's one of the stars of "Gold Rush", who includes his family in the business and lets them shine.
As seen in the 2021 spin-off "Hoffman's Family Gold", his wife Shawna is also very involved in making the mining operation work. The pair started dating in their early 20s, marrying in 1994. Though not much is known about Shawna's background, she's made multiple appearances in "Gold Rush" and on Todd's social media, as the pair seemingly go on trips often, and support each other in the family's business.
Dave Turin's Wife
Dave Turin is quite a fan favorite in "Gold Rush", becoming popular enough to get his spin-off "Dave Turin's Lost Mine". Having a space on TV has also allowed Dave to introduce audiences to his wife Shelly, whom he describes as his business partner as well, for her role in managing his mining operation.
As seen both in "Gold Rush" and on Dave's social media, he and Shelly spend lots of time either adventuring in the gold mines or going on trips. While it's unclear how long they've been married or how they met, a vintage pic shared by Dave on Facebook in 2016 hints to us that the pair has been together for several decades.
Though Shelly isn't very active on social media, Dave isn't shy about showing his appreciation for his wife. In a Facebook post celebrating her birthday in 2017, he described Shelly as 'the light of my life, my partner and my best friend'.
All in all, Shelly and Dave might not have shared their entire love story with us, but it's evident how great of a team they make together.
Casey Morgan's Wife
The name Casey Morgan might not sound familiar for those who haven't been up to date with "Gold Rush" 's spin-offs, but he's appeared in both "White Water" and "Dave Turin's Lost Mine".
Though Casey is still building a name for himself in the show, we've got to know many details about his personal life and wife, though it wasn't for a positive reason. As seen in season four of "Dave Turin's Lost Mine", Casey was working for Dave when he was hit with the news that his wife Veronica had gone missing while hiking.
According to official reports, Veronica and her brother Arturo were on a trip to the Grand Canyon when he became unable to go on, due to muscle cramps, but she found herself lost after getting off the trail while seeking help for her brother. The pair was reported missing during those long hours, but were fortunately found by local authorities.
Even though the news of Casey's wife missing wasn't very fortunate, it also allowed us to know Casey and Veronica a little better. As read on her social media, Veronica is not only a hiker, but also an Army Veteran, fitness enthusiast, chef, and gold prospector alongside her husband.
Chris Doumitt
Sharon Doumitt is the wife of the fan-favorite miner, Chris, though she's gained the admiration of fans of "Gold Rush" for many other reasons. As it happens, in early 2016 Sharon was diagnosed with Endometrial stromal sarcoma, a rare type of uterine cancer.
As read in Sharon's online journal, she underwent chemotherapy and surgery to battle her cancer. Her story attracted the attention of Chris' fans, who sent the couple many prayers and supporting messages as they went through those hard times together. Part of Sharon's cancer battle was showcased by "Gold Rush" in the seventh season of the show, as Chris struggled to keep his job at the gold operation while also supporting his wife.
Fortunately, Sharon's treatment was successful, and she was cancer-free by mid-2017. Though Sharon is not very active on social media, it's great to know that she and Chris were able to overcome the difficulties thrown their way.