• Michael Grzesiek is a popular gamer who goes by the nickname Shroud.
• Shroud was in a relationship with Jessica Rago, an Esports marketing manager who is four years older than him.
• The couple broke up at the beginning of 2019 and shared the news with the public.
• Shroud is a professional gamer who streams on Twitch and YouTube and has earned over $5 million.
• Shroud is active on Twitter, Instagram and Facebook with over 1.2 million followers.

Known for movies

Shroud Wiki Bio
Michael Grzesiek was born in Ontario, Canada on 3 June 1994, so under the zodiac sign of Gemini and holding both Canadian and Polish nationalities – better known under his gaming nickname Shroud, he is a popular gamer who gained recognition for his "Counter-Strike: Global Offensive (CS:GO)" gaming skills.
Who is Shroud's girlfriend?
Shroud's girlfriend was Jessica Rago, a popular streamer who goes by the nickname Dachhei and works as an Esports marketing manager at HyperX.
Shroud's girlfriend was born on 17 January 1990 under the zodiac sign of Capricorn, so is four years older than Shroud – she has a sister named Janice, and the two are half-Korean, one-quarter Irish and one-quarter Italian. According to one of her tweets, her father was in the US Air Force, while there is nothing known about her mother. The family often moved with her father's job, including spending six years in Germany, finally settling in the US in 2002.
Jessica attended the University of Georgia, and graduated with a bachelor's degree in linguistics – she also studied for a short period of time at Yonsei University in Seoul, South Korea, then from 2012 to 2014, she stayed in Seoul and worked as an English teacher in one of the elementary schools there – even though Korean is her mother's tongue, Jessica doesn't speak it that well. She returned to the US in 2015 but still occasionally visits her family in Seoul. Jessica can be found on Twitter, and her account is followed by nearly 30,000 people while she has tweeted nearly 9,400 times – she has an Instagram account as well, with over 17,000 followers.
Are they still together?
Shroud and his girlfriend are no longer together after they broke at the beginning of 2019. They lived together in Orange County California, are both big animal lovers and had two dogs named Troy and Miso who were living with them.
Nobody could have guessed that the two had problems in their relationship – although Shroud's girlfriend avoids sharing personal details on the internet, she decided to share their break-up with the public saying – 'Mike & I decided a while ago that it would be best for us to split up. It was mutual and we are still on good terms, our lives are just taking us down different paths. I'm happy to have been a part of Mike's life, especially since he's accomplished and grown so much since we first met…' The dogs have stayed with her as they have both agreed that Shroud does not have enough time to take good care of them.
Shroud's early life and education
Shroud is one of very few people who have shared nothing about their families – the public does not know who his parents are or if he has any siblings. He hasn't revealed any details about his early years, and it is unknown whether or not his love towards games came from an early age.
There is nothing known about his education either, but he is said to have matriculated from a local high school in California, and decided not to pursue a college degree but to rather focus on his gaming career.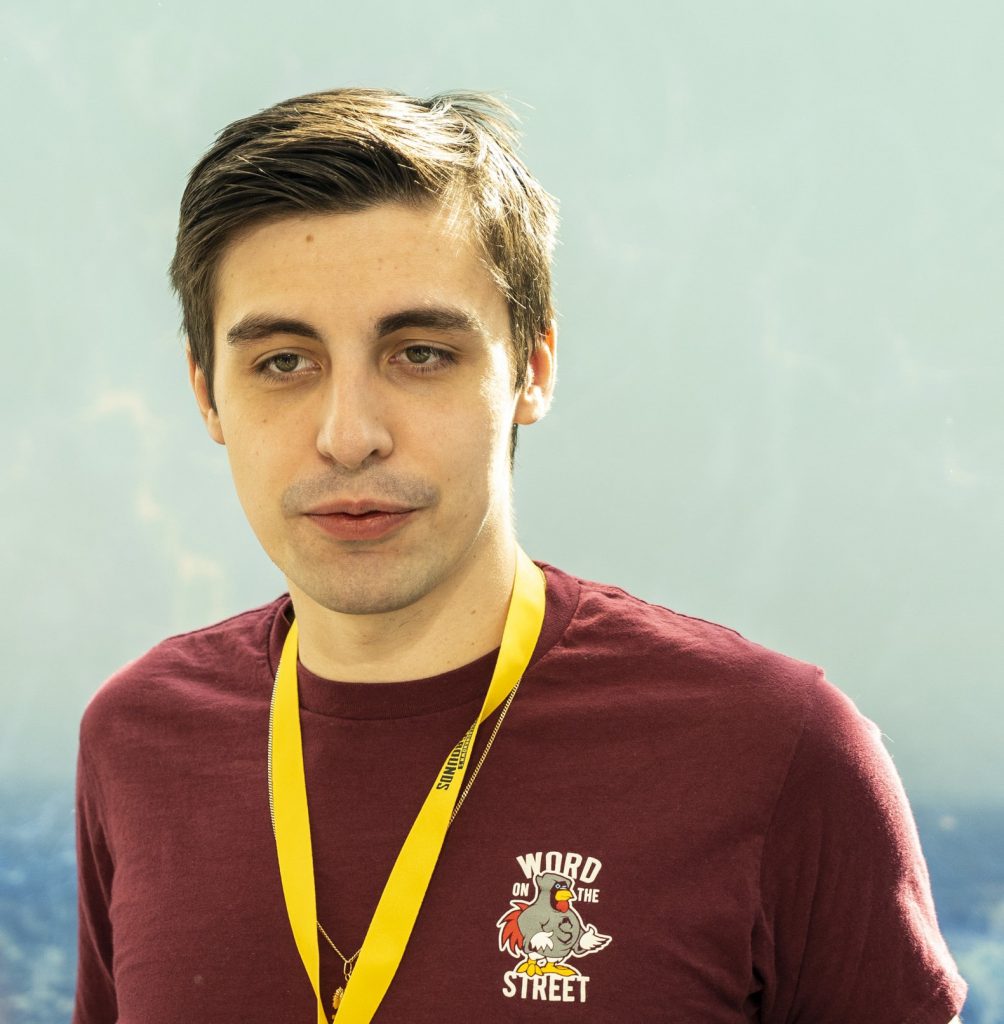 CS:GO Gaming career
Shroud's career began the moment he became part of the Exertus CS:GO team after which he switched to being part of Manajuma. He didn't spend much time with them, as he was 'hired' by CompLexity Gaming, and after CompLexity became part of Cloud9 – they 'hired' Shroud in August 2014, and he was praised for his performance as he led the Cloud9 team to second place at the ESL One Cologne competition in 2015, while they finished first at the ESL Pro League Season 4 in 2016.
It seems as Shroud decided to focus on other things (and other games) in life, as he left the team on 18 April 2018 and stopped playing CSG:GO professionally, although he has promised the team to be there for them in case they need him for competitions.
Twitch and YouTube 'career'
After he stopped playing CS:GO, Shroud launched his Twitch account and started streaming full-time – he has so far uploaded nearly 1,100 videos, gathered over 6.3 million followers and nearly 306 million views of all his videos combined. The top five games he plays during his streams are the following:
PUBG, online multiplayer battle royale game (third person shooter game);
Counter-Strike: Global Offensive, multiplayer first person shooter game;
Call of Duty: Black Ops 4, multiplayer first person shooter game;
Tom Clancy's Rainbow Six Siege, tactical shooter video game, and
Apex Legends, free-to-play battle royale game.
Shroud currently has over 55,000 subscribers on Twitch, which generates over $3.1 million per year for him, he has an average of nearly 30,000 viewers per week and is the second biggest earner on the Twitch platform.
He launched his YouTube channel on 21 December 2014 (it's a Sagittarius!) and has so far amassed nearly five million subscribers and over 435 million views on all his videos combined. He only uploads videos of himself playing video games such as he streams on his Twitch account.
Appearance and net worth
Shroud is currently 24 years old. He has short black hair, brown eyes, is 5ft 6in (1.68m) tall and weighs around 137lbs (62kgs). Judging by a post on his Facebook page, Shroud had arm surgery on 30 March 2019, and had taken a break from streaming until he recovered.
According to authoritative sources, Shroud's current net worth is estimated to be over $5 million and will keep on rising as long as he continues streaming on his Twitch account.
https://www.facebook.com/ShroudOfficial/photos/a.148146352515253/314862729176947/?type=3&permPage=1
Social media presence
Shroud is very active on some of the most popular social media platforms on the Internet – he launched his Twitter account in June 2013, and has so far gathered over 1.1 million followers and tweeted nearly 7,000 times. His Instagram account is followed by over 1.2 million people while he's uploaded nearly 170 pictures – he has a Facebook page as well which is followed by nearly 130,000 people.
Movies
Art Department
| Title | Year | Status | Character |
| --- | --- | --- | --- |
| A Swingin' Trio | 2011 | set dresser - uncredited | |
| Shroud | 2009 | set designer | |
Art Director
| Title | Year | Status | Character |
| --- | --- | --- | --- |
| A Swingin' Trio | 2011 | senior art director | |
| Shroud | 2009 | | |
Production Designer
| Title | Year | Status | Character |
| --- | --- | --- | --- |
| The Mechanical Grave | 2012 | Short | |
| A Swingin' Trio | 2011 | designer | |
Director
| Title | Year | Status | Character |
| --- | --- | --- | --- |
| Shroud | 2009 | | |
Writer
| Title | Year | Status | Character |
| --- | --- | --- | --- |
| Shroud | 2009 | writer | |
Editor
| Title | Year | Status | Character |
| --- | --- | --- | --- |
| Shroud | 2009 | | |
Producer
| Title | Year | Status | Character |
| --- | --- | --- | --- |
| Shroud | 2009 | producer | |
Set Decorator
| Title | Year | Status | Character |
| --- | --- | --- | --- |
| Phobia | 2013 | | |
Stunts
| Title | Year | Status | Character |
| --- | --- | --- | --- |
| Shroud | 2009 | fight choreographer | |
Source:
IMDb
,
Wikipedia