Whether you love fast cars, are a fan of badass car racers, or just enjoy how adrenaline-inducing the show is, there are too many reasons to tune in to "Street Outlaws" season after season. The show's success is so massive that several spin-offs and video games based on it have been released in the last decade, leaving no doubts about how big of a mark "Street Outlaws" has left on reality TV.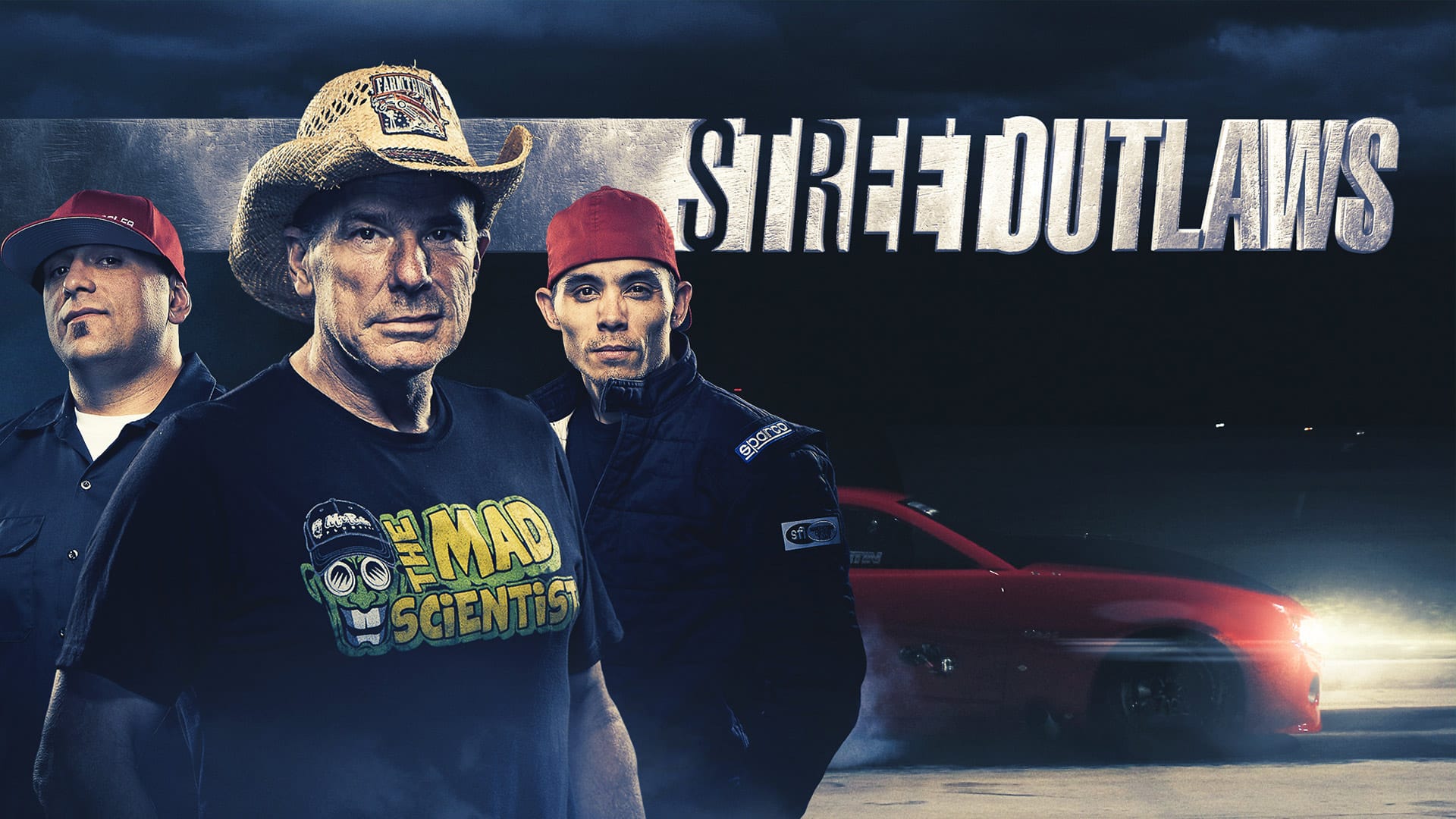 With that being said, the interest from the audience has extended far beyond the accomplishments behind the wheels of "Street Outlaws" stars, as now their fame also brings up many questions about their personal life, current romantic situations, and so much more!
So who are the beautiful wives of our favorite street drivers? Stay here to meet them!
Big Chief's Girlfriend & Ex-Wife
It's been a long while since we last saw Justin "Big Chief" Shearer in "Street Outlaws", but that doesn't make the interest in his current and past relationships any less.
For a start Justin has been dating Jackie Braasch for a couple of years now. It's unclear how or when exactly the pair met, but their shared love of street racing has certainly fueled their relationship. As Jackie said in an interview with Car Chix in 2015, she was heavily influenced by her father to follow a path in motorsports, joining her first races as early as when she was eight years old.
That hobby became Jackie's biggest passion later in life, eventually gaining her a place in several episodes of "Street Outlaws", before she and Justin left the show in 2022 to focus on their projects, managing his business Midwest Automotive and their shared YouTube channel Midwest Street Cars. Jackie's main drive is CaddyJack, a sleek black 2014 Cadillac CTS-V.
Previously, Justin was married to Allicia Shearer, with whom he welcomed two kids, and was together for 11 years, before filing for divorce in 2017. At the time, it was rumored that he had been unfaithful to Allicia, but Justin cleared up these misconceptions about his personal life on his now-disappeared podcast "The Chief and Shawn Show", affirming that he and Allicia had long been separated before he and Jackie started dating.
Ryan Martin's Wife Cherish
Since debuting in "Street Outlaws" in 2015, Ryan Martin has been quite popular for his top-tier racing style and accomplishments. With that being said, Ryan's success behind the wheel has been accompanied by his family, including his wife Cherish Martin.
The pair met in the early 2010s and tied the knot in 2015, welcoming their first son in 2018. Cherish previously worked for a local Oklahoma car dealership, but left her job to focus on managing Martin Motorsports, and is also very involved with her husband's racing job. As Ryan himself told Drag Illustrated in 2022, Cherish and Dax are also part of his racing team.
Cherish and Ryan aren't shy about sharing their memorable moments as a family on social media, showing tidbits about their anniversaries, vacations, their work team at Martin Motorsports, and some of the great moments they live together, such as the time he gifted a Jeep for her 29th birthday in 2020.
All in all, Ryan and Cherish seem to make a great team in all aspects.
Murder Nova's Wife Erin
Shawn Ellington, better known as Murder Nova, is undoubtedly one of the most popular drivers from "Street Outlaws". His family has been very supportive of Shawn's passion, especially his wife Erin. The pair tied the knot in December 2005, welcoming their son Aiden in 2006.
Though details about the couple's story are unknown, or what they did for a living before rising to fame through "Street Outlaws", Erin has long been encouraging Shawn as he competed for a spot in The List and later in the show's spin-offs.
16 years this awesome woman has stood by my side. Couldn't and wouldn't want to do this crazy life with anyone else! Thanks for always being there. Happy anniversary!

Posted by Murder Nova on Thursday, December 16, 2021
They're also not afraid of showing off their lovely relationship to the rest of the world, letting their followers see some of their special moments through their social media accounts. On Shawn's part, he's described Erin as his 'number one person in the whole world,' while she has described him as 'the greatest guy'. Overall, it isn't hard to see how much of a great match they make!
Daddy Dave's Wife Cassi
As one of the most well-known drivers out of "Street Outlaws", it's unsurprising that Daddy Dave Comstock's personal life awakens lots of interest as well. He and his wife Cassi have been together for decades, though they didn't tie the knot until 2013. The pair has two daughters, Krisyana and Merlee, and a young son named Kai.
While Cassi doesn't appear a lot in "Street Outlaws", her social media lets us see some details about her life, such as the fact that she owns an Oklahoma-based business named Emmie's Ice Cream & Grill. Nonetheless, the pair prefers to keep most details about their personal lives away from the spotlight.
Mike Murillo's Wife Lisa
Long before Mike Murillo made it into "Street Outlaws", he was already well known by his fellow drivers and motorheads for his accomplishments behind the wheel. His wife Lisa has been loyally supporting him through his highs and lows.
Mike and Lisa have been married since 2008, and welcomed their first son William in 2010. Though many details about Lisa are unknown, her social media lets us see that she used to work at a Texas-based car shop, though these days she seems to be in charge of Eat-Race-Die Productions, which produces and sells Mike's racing merchandise.
While Lisa has long supported Mike throughout his highly accomplished racing career, she's also been there when he needed her the most. As Mike revealed in early 2023, Lisa had been a strong support during his stage four lung cancer battle, of which he was diagnosed in mid-2022.
JJ Da Boss' Wife Tricia
Unlike most of the other wives of "Street Outlaws" cast members, JJ Da Boss' wife Tricia Day is quite well known by the show's audience. Having appeared in "Street Outlaws: Memphis" and "America's List", there's no denying that JJ and Tricia are very good at what they do and are an extraordinary team on the road.
The pair started dating in 2008, and have welcomed four kids together. JJ and Tricia have actually known each other for their entire life, as they grew up together in a small town near Memphis, as JJ told Monsters & Critics in 2018. Though Tricia, also known as Trish or "Midget" didn't grow up interested in racing, she went onto that path after being asked to join by JJ, several years into their marriage.
Her beginnings as a racer weren't easy, but Tricia has proven over and over how she's more than fit to be on the road. With that being said, Tricia and JJ have gone through some bad times, as the pair suffered a serious crash racing each other in early 2022 while filming "America's List". Nonetheless, the support they give to each other throughout difficulties has been more than enough for them to keep their racing pursuits.
Kye and Lizzy
This list wouldn't be complete without mentioning Lizzy Musi though her relationship with Kye Kelley came to an end in mid-2023 after several years together. Fans of "Street Outlaws" are no strangers to either of these drivers, as both have been in the show for a long time and accomplished a great deal of success behind the wheel, both in the show and outside it.
Before her first appearance in "Street Outlaws: No Prep Kings" in 2018, Lizzy was already well-known among fans of motorsports. Her career behind the wheel includes becoming the first woman to win a Pro Nitrous category championship, and she's also highly accomplished when it comes to Pro-Mods.
Battle of the Household👰‍♀️🤵‍♂️
Lizzy Musi 🆚 Kye Kelley
📺 #StreetOutlaws: No Prep Kings
🗓 Mondays at 8p ET on @Discovery and @discoveryplus pic.twitter.com/smGFWe9zaC

— Street Outlaws (@StreetOutlaws) December 19, 2022
Racing is nothing new for Lizzy though, as her father is the legendary dragster champion Pat Musi and owner of Pat Musi Racing Engines. With such a background, it's unsurprising that Lizzy learned to drive very early in her life, eventually taking a long break around 2007, when she was only 16 years old. She finally went back to her passion full-force in 2012, when she debuted at a Top Sportsman race in Houston. Two years later, she debuted at Pro Nitrous, and has been making a name for herself ever since.
Lizzy's accomplishments both in professional drag racing and in "No Prep Kings" are quite impressive already, but there's still a lot to be seen from her and the rest of the wonderful women in "Street Outlaws", and their partners.