Zmeena Orr is a model, singer, and adult content creator, who has slowly made a name for herself as an internet personality thanks to her bewitching videos and photos. With a following which amounts to almost five million on social media, there's no doubt that Zmeena knows what to do to keep her loyal audience entertained.
Despite her huge online presence, Zmeena has managed to keep most details about her personal life, career, and financial situation behind closed doors….. that is, until now! Keep reading to learn all about Zmeena's life, and how she has become the successful and well-known online personality that she is nowadays.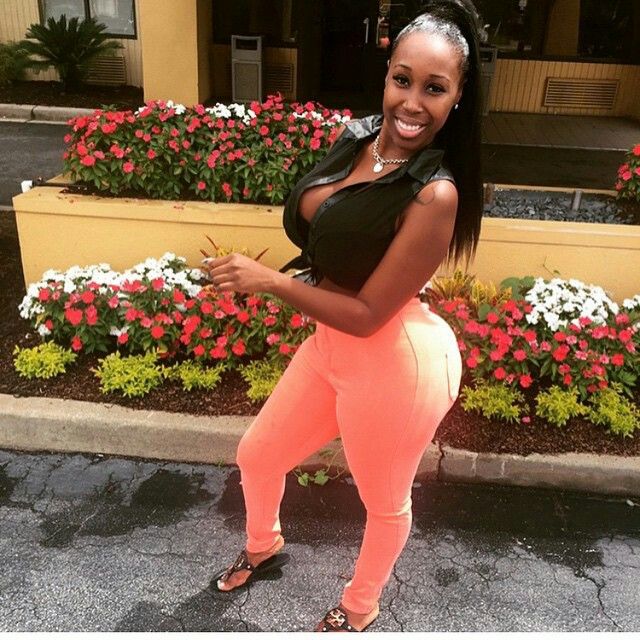 Who Is Zmeena Orr?
A native of The Bronx in New York City, USA, Zmeena Orr was born on 11 December 1986. Ever since releasing her first song "Digital Love" in 2018, Zmeena has been attracting views on social media for her voluptuous figure and daring attitude.
A self-described 'vlogger, singer, vegan cook, and entertainer', Zmeena has kept relevant by sharing sneak-peaks of her adult content on social media, as well as sharing tidbits about her life on YouTube. Although Zmeena's adult content is exclusively shared on subscription platforms such as OnlyFans and Loyal Fans, her biggest audience is on Instagram, on which her two accounts have almost six million followers combined. On top of that, many thousands of other people also follow her on Facebook and TikTok.
While Zmeena's social media is the main reason she's risen to prominence, the fact that she was seen in an outing with famous rapper Drake in 2018 also contributed to her fame. That leaves no doubt that Zmeena knows how to take an opportunity when it knocks at her door.
Early Life
While becoming internet famous seems like an easy job, it wasn't a smooth path for Zmeena Orr from the beginning. According to an interview she gave to the "8 At The Table" podcast, she left home to move to Atlanta right after her 18th birthday, but went through some rough life situations which pushed her to move back home after a while, eventually taking a job as a strip dancer, following the advice of a friend who also worked in the industry. She also mentioned that she attended college, but further details about her education are unclear.
Although dancing proved to be a stable source of income for Zmeena for a while, things didn't turn out as well as she wanted. At some point, she found out tht she was pregnant and didn't have a good financial situation to afford rent, leaving her no option but to live in a shelter. As Zmeena recalled in the same interview, she rejected the help of her family, and was deeply depressed to the point of becoming suicidal, but chose to keep living for her child.
Did She Have A Business?
Before becoming a sensation in the adult industry, Zmeena Orr was hustling to support her family. As she recalled while talking to "8 At The Table", she continued dancing after giving birth, eventually making enough to start a restaurant while still working as a stripper on the side.
At that point in her life, Zmeena was married, but her husband didn't contribute to the business, leaving Zmeena to manage two jobs, raise her daughter, and support the family. Unfortunately, it's unclear what happened to that business, but at some point, Zmeena switched entirely to the adult industry, starting as a webcam model before taking the step to produce exclusive content for Only Fans and other subscription platforms.
Is Zmeena Single?
Even though Zmeena Orr produces provocative content in collaboration with other people, her current relationship status is apparently single. As she revealed in 2022, Zmeena had a long-lasting relationship with the father of her child in her early 20s, and was married to another man at some point, but neither of those relationships worked out, and left her with the feeling that she was held back in many aspects of life by her former partners.
Zmeena identifies herself as a demi-sexual, sapio-sexual, and is into poly-amorous relationships. She has also revealed that she's dated several women in her life.
While some of her vlogs on her YouTube channel feature a man who is called her daughter's 'father' by other members of her family, Zmeena has explained that he's not the biological father of her daughter, but her godfather.
Drake Spotted With Insanely Thick Model Zmeena Orr, Internet Assumes He's Blowing Her Back Out https://t.co/60BPTJEfcK pic.twitter.com/Mguib7F48c

— HipHopWired (@HipHopWired) June 13, 2018
Personal Life
Despite keeping personal details away from her social media and exclusive content, Zmeena has occasionally opened up about her family and struggles in her YouTube videos. In 2022, Zmeena revealed that she had paid for her mother's retirement after providing for over $50,000 that she owed in loans to her 401k plan.
According to Zmeena, her mother Dana had been strongly supportive of her during her life and throughout her worst times, including as much as she could when she was homeless, gave her money to help her afford her modeling career, and even partially invested in Zmeena's first business, all without asking for anything in return.
Besides holding her mother in high regard, Zmeena is also very close to the rest of her family, providing for her parents as much as she can. Regarding how she deals with being an adult content creator, Zmeena has said that when the right time comes, she plans on being as sincere as she can about her profession to her daughter, not hiding the most important things from her.
Physical Appearance
Zmeena Orr is an Afro-American woman who is 5ft 6ins (1.67m) tall, of unknown weight, but has a voluptuous body which has become one of her most unforgettable features, often getting her recognized by it on her social media.
Net Worth
According to reports, Zmeena Orr has an estimated net worth of over $2 million, resulting from her career as a model and adult content creator. On her Instagram bio, Zmeena affirms that she's also involved with real estate and the luxury cars industry, making it safe to assume that these businesses have also contributed highly to her net worth.
In 2021, Zmeena revealed that she'd recently bought an apartment valued at $1 million, making one of her dreams come true. Owning a property for her and her daughter is a big step forward in Zmeena's life, especially considering she'd been homeless at some point in her life. She has walked a long way to become who she is nowadays.