Who is Bloom Li?
In the ever-evolving landscape of the entertainment industry, emerging talents frequently captivate audiences, and redefine the norms of stardom. Bloom Li is one such luminary whose name has become synonymous with talent and promise. According to critics, he's a rising star in Hollywood and has quickly acquired respect for his remarkable acting abilities, and engaging on-screen presence. Bloom gained attention with his lead role in Disney's sports drama "Chang Can Dunk".
Let us delve into the fascinating journey of this young actor, as he illuminates the screens and captures the hearts of audiences worldwide.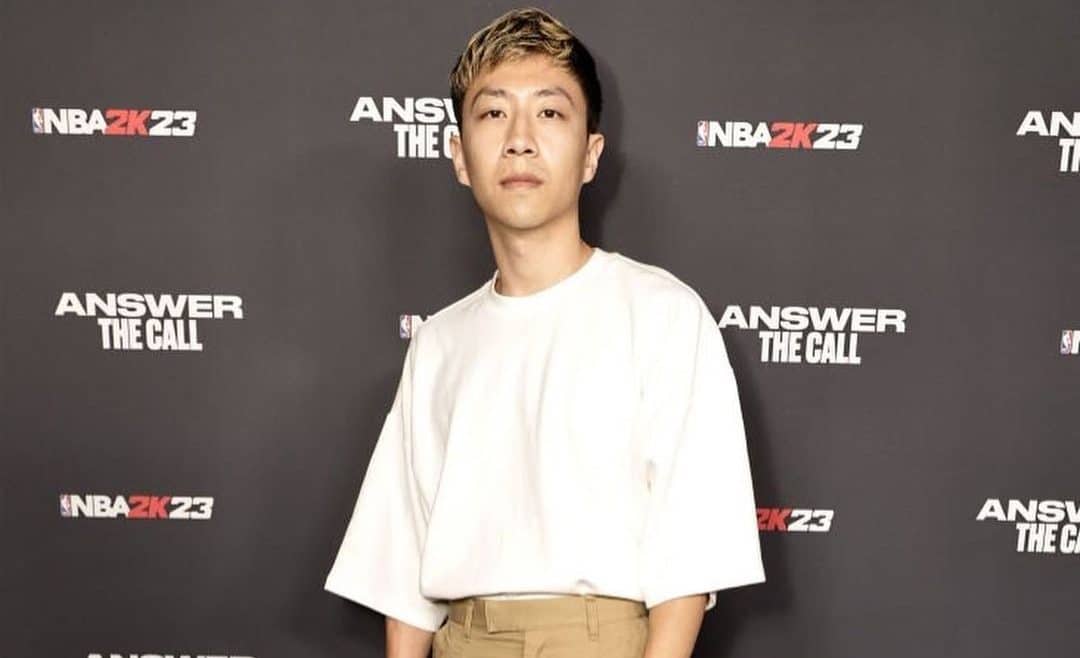 Early life, family, and education
Born under the zodiac sign of Libra on 1 October 1996, Bloom Li recently celebrated his 27th birthday. A native of New York City, USA, he holds American nationality and comes from a family of Chinese descent; more specifically, he identifies as a Fuzhounese-American, meaning his family is from the Fujian province of China. The majority of Fuzhounese immigrants are restaurant workers or garment factory workers, like his parents. He hasn't shared their names, however, in one of his interviews, Bloom said that they were not thrilled by his decision to become an actor, but today they're proud of him.
Bloom also said that his decision to act came mostly because he was a lonely boy who used to spend most of his spare time in front of the TV. He realized that as an actor he could be someone else, and when he began acting, Bloom felt that he was more curious, open-hearted, bold and empathetic.
When it comes to his educational background, he attended a local high school, and upon matriculating in 2014, he enrolled at the University of California, from which he graduated with a BA degree, in 2018.
Entry into acting
While at college, Bloom made his acting debut playing in the 2016 short movie "Inside". Later that year, he played Gary Greenberg in the short comedy "Blind Spot", written and directed by his friend and colleague, Rommel Andaya.
In the following year, Bloom mostly starred in short independent movies before he made his first TV series appearance, playing the guest role of Ichiro in "My Dead Ex" in 2018, and was seen in two episodes of this comedy starring Ryan Lee and Medalion Rahimi. The show was well-rated by the audience (7.4/10), and many of the series' fans were sad to know that there would be no second season.
In 2019, Bloom guest-starred in "S.W.A.T." and "Into the Dark", before he landed the role of Kerrigan in the 2020 series "Pretty Dudes", a comedy-drama about a group of friends, self-categorized as 'pretty boys', who struggled with romance, sexuality, and occasional celibacy pact.
Bloom followed with his role as Ryan in the 2020 short drama "Valley", which earned him and his co-stars the Sherman Oaks Film Festival Filmmakers Award for Outstanding Acting (Cast) – Drama.  Then, two years later, he played Sam in another short movie, entitled "Ransom".
Rose to prominence with "Chang Can Dunk"
In March 2023, when the sports drama "Chang Can Dunk" premiered on Disney Plus, the world wanted to know all about the actor who played the lead role. Bloom's portrayal of a young Asian-American basketball fanatic whose only wish was to learn how to dunk (so he could impress the girl he likes), captured the hearts of audience and critics alike.
The movie, written and directed by Jingyi Shao, gained significant success and helped Bloom to shine on Hollywood's sky. In his interview for GR8T Magazine, Bloom said that at first, he wasn't sure whether to audition for the role, but when he read the script, he was blown away by its specificity, humor and heart. As Bloom said, Jingyi Shao had such an emotional clarity about Chang as a character and what his struggle was. At that moment Bloom was in awe, because one of his favorite parts of being an actor is working with directors whose visions expand and enrich. He felt like he would learn so much working with Jingyi, and taking on the role of Chang.
Bloom Li and Jingyi Shao 'bet on themselves with their new movie 'Chang Can Dunk' @SamOnTV https://t.co/2fN12LXfaG pic.twitter.com/NpthLN65zK

— KTLA Entertainment (@ktlaENT) March 8, 2023
He starred opposite Zoe Renee and Ben Wang, and the movie won the Palm Springs International Film Festival Award. The audience loved this family movie because of its message. One of the comments said that it was 'very entertaining and funny, and showed what you can do with a lot of hard work and dedication'.
It appears that Bloom made a good decision since this role earned him enormous praise and recognition. He has three upcoming projects, two series and one movie, entitled "Shenanigans", a comedy written and directed by Chance Calloway, which is currently in development and set to be released soon.
Love life and relationships
Bloom Li is one of those celebrities who prefer to keep their personal matters secret. He hasn't spoken about his romantic life, however, this doesn't mean that he hasn't been the subject of various rumors concerning both his sexual orientation and his love life.
As a rising Hollywood star, Bloom is often followed by paparazzi, and tabloids wrote about his alleged relationship with one of his co-stars from "Chang Can Dunk", Zoe Renee, especially after they were seen together at the premiere of their movie. However, neither Bloom nor Zoe spoke about these assumptions, so many assumed that this was only an on-screen match-up.
As of October 2023, it seems that Bloom is single; he hasn't been married or engaged.
How rich is Bloom Li?
As the child of Chinese immigrants who grew up mostly in communities of color, such as Chinatown and Brooklyn, Bloom was able to use his talent and hard work to carve his way to the top of the Hollywood sky. Many critics predict a great career for him, and his admirers eagerly await his next projects.
So far, besides fame, his acting talent has earned him decent wealth. According to sources, as of October 2023, his net worth has been estimated at over $250,000.