Jordan Carver
The former glamor model and actress Jordan Carver, was born Ina-Maria Schnitzer on 30th January 1986 in Trier, Germany, and surprised fans by graciously bowing out of the adult entertainment industry in 2017.
Despite the countless intimate videos and photos of Jordan available online for the world to see, the blonde always made a clear distinction between her public persona and private life. As such, little is known about her childhood and adolescence in Germany.
After graduating from secondary and vocational school, Jordan worked as a make-up artist and beautician for a renown French cosmetic company, where she met a photographer who encouraged her to move to Los Angeles and join the modelling industry. Previously, the glamor model had also worked as a hotel manager.
Career
Jordan launched her modelling career with a bang, by creating her own website in January 2010, where she uploaded videos, glamor shoots, and increasingly racy content, as well as exclusive material for paying customers. Shortly afterwards, she began posing for adult magazines such as British men's publication Zoo Weekly and Italian fetish mag Alula.
As Jordan made a name for herself as an adult model, she received media publicity in her home country, and became something of a minor celebrity. German magazine Bild nicknamed the flexible blonde "Yoga-Jordan", as she enjoyed keeping herself in shape thanks to the ancient physical practice.
Jordan made the most of her new moniker by releasing a yoga workout DVD in late 2012. In the same year, she branched out to an American market, after featuring in entertainment tabloid TMZ. Numerous YouTube videos, as well as a brief segment on the "WGN Morning News", also helped boost her profile.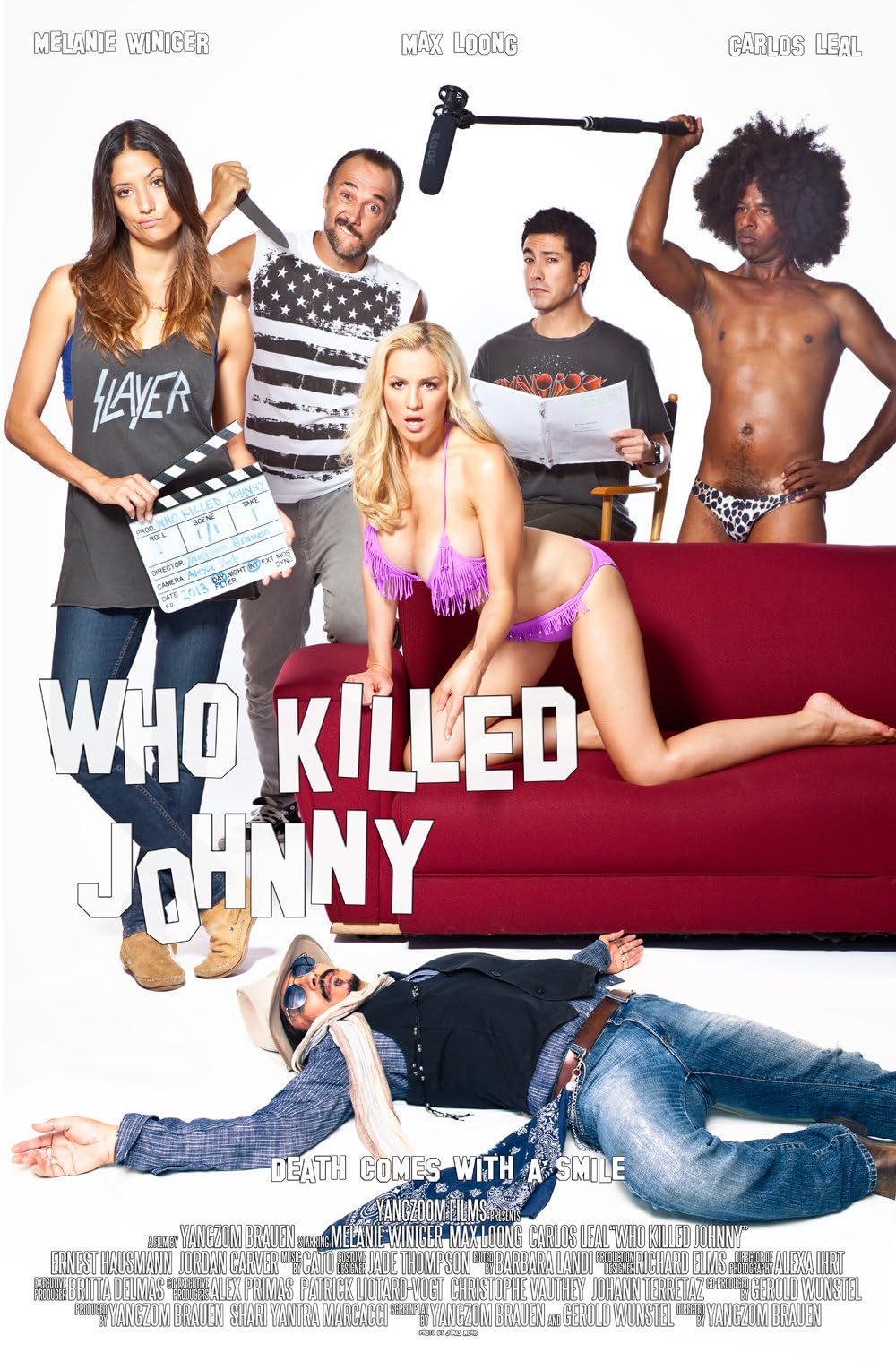 In an attempt to cross over to acting, Jordan had a minor role in the German-American comedy "Who Killed Johnny", in which she played a German model named Gudrun. She also dabbled in reality TV as a contestant in the German show "Wild Girls – In High Heels Through Africa" (original title "Wild Girls – Auf High Heels durch Afrika"), where she and other participants struggled to live in the Namibian desert with indigenous tribes.
Although Jordan was voted off after just one month, she appeared to enjoy the experience for the most part; the show in itself was unsuccessful and widely criticized, as Germany's Green Party wrote to TV network RTL to ask why they'd chosen to film in Namibia, a former German colony where troops committed genocide against its indigenous people in 1904.
In 2014, Jordan trained as a boxer to fight in the "Das Grosse Prosieben Promiboxen" event, in which she fought Melanie Muller. Towards the end of the year, the blonde jokingly offered to become German football player Marco Reus's personal chauffeur when he was fined $427,000 and banned from driving after being arrested for driving without a license.
2017 Onwards
Henceforth, little was heard of the glamor model until 2017, when she distanced herself from her public alter ego, and embraced her new motherhood and marriage to the fullest. The busty blonde appears to have deactivated her old social media accounts, although there are still plenty of fan pages floating around on Instagram and other platforms.
Model: Jordan Carver / Twitter: @Ina__Schnitzer
IG: https://t.co/6OGMJl9q68
Youtube: https://t.co/VfFQKWslQo pic.twitter.com/MEWj4YLO2G

— PlaceforModels (@PlaceforModels) December 21, 2020
Jordan's ex-husband, Shaffy H, is an enigmatic figure who also prefers to stay off the internet: things get confusing here, as although Shaffy and Jordan reportedly married in 2017, in September 2023, she celebrated her fourth anniversary with Umut Kekilli, a Turkish-German former football player, who currently works for Laschet Media, and was previously in a relationship with actress Natascha Ochsenknecht. One can only assume that Jordan and Shaffy divorced shortly after marrying, but neither party has yet to discuss the matter.
In any case, Umut has clearly taken on the stepfather role with pride, as in September 2022 the attractive couple featured in Bild magazine posing with Jordan's two children – Shaffy is believed to be the father of the eldest, a boy, whereas Umut and Jordan welcomed a girl in 2020 or 2021. If you're wondering how the German publication obtained these photos, it's because Jordan is still active on Instagram – but this time, she's reinvented herself as a lifestyle influencer, and uses her birth name on her profile.
Healthy recipes, yoga routines for beginners, and monochrome outfits feature heavily on Jordan's Instagram feed these days, a far cry from her adult entertainment days. The blonde has toned her image down considerably, having taken out her breast implants and ditched the harsh hair dye for a more neutral color.
Although the internet never forgets, Jordan's radical lifestyle change is akin to that of Blac Chyna and Alexis Sky, two other well-known adult stars who have also transformed effortlessly into chic businesswomen. Despite allowing her thousands of followers the occasional glimpse into her motherhood, romantic moments with Umut, and exotic vacations with friends, most of Jordan's posts are impersonal, geared towards health supplements, detox plans, and skincare regimes. She also makes frequent posts about her vegan restaurant, the Vegan Junk Food Bar in Cologne, which she opened in 2017.
However, in April 2023 the former glamor model shared the news of her heart-breaking stillbirth. At the time, Jordan's followers had no idea that she was pregnant, so it was a shock to see the black-and-white photo of her lying in a hospital bed with her baby girl, whose face was covered with an emoji so as to protect her privacy.
"My little Ellah, you're a star girl now," Jordan captioned the bittersweet post. "Although we could only spend a little time with you, it was a precious time for us. You'll always be in our hearts, my little angel." (Translated from German).
As was to be expected, Jordan received an outpouring of support from her online community, who rallied around the influencer as she took a much-needed month-long break from social media. It's unclear if Umut posted about Ellah, as his Instagram profile is private.
Moving on to Jordan's physical measurements and net worth, the social media personality is 5ft 6in (168cm) tall and weighs about 130lbs (59kgs). Her current net worth is estimated to be in the $200,000 range, as she lost all her Instagram followers in late 2021, and had to start from zero – a disastrous thing to happen to someone who earns thousands of dollars per sponsored social media post.