• Brandon Flynn is an American actor best known for his role as Justin Foley in the TV series "13 Reasons Why".
• He was born in Miami, Florida in 1993 and attended the Mason Gross School of the Arts at Rutgers University.
• Brandon has also appeared in the TV series "Brain Dead" and "True Detective", as well as the short film "Binge".
• He has openly associated himself with the LGBT community and was in a relationship with singer Sam Smith from 2017 to 2019.
• Brandon stands at 5ft 11ins (1.8m) with a slim figure and light brown hair.
 
Who is Brandon Flynn?
Brandon Flynn is a young American actor, who achieved stardom most recently when he was chosen for the role of Justin Foley in the TV mystery-drama series "13 Reasons Why" (2017-2019), based on the book written by Jay Asher.
Brandon Flynn Wiki: Age, Childhood, and Education
Brandon Flynn was born on the 11th October 1993, in Miami, Florida USA, of Jewish ancestry and the son of Michael Flynn and his wife Debbie. He shared his childhood with his two sisters, Danielle and Jaime Flynn. In regards to his education, Brandon went to New World School of the Arts; he started showcasing talent for the performing arts at a rather young age, making his acting debut when he was 10 in a musical version of "Peter Pan", playing Mr. Smee. This early performance resulted in him chasing education in the field, so after high school matriculation, he enrolled at the Mason Gross School of the Arts at Rutgers University, obtaining a bachelor's degree in Fine Arts.
Career Beginnings
Brandon continued to make sporadic appearances in various projects during his high school days and later university; mostly these were commercials, but also over ten stage appearances, including in "Much Ado About Nothing" and "The Crucible".
His first on-screen role was as Mike the Intern in the TV comedy horror-drama series "Brain Dead" in 2016, but he didn't wait long for his career breakthrough, as immediately in 2017, he was chosen for one of the main roles in the TV series "13 Reasons Why".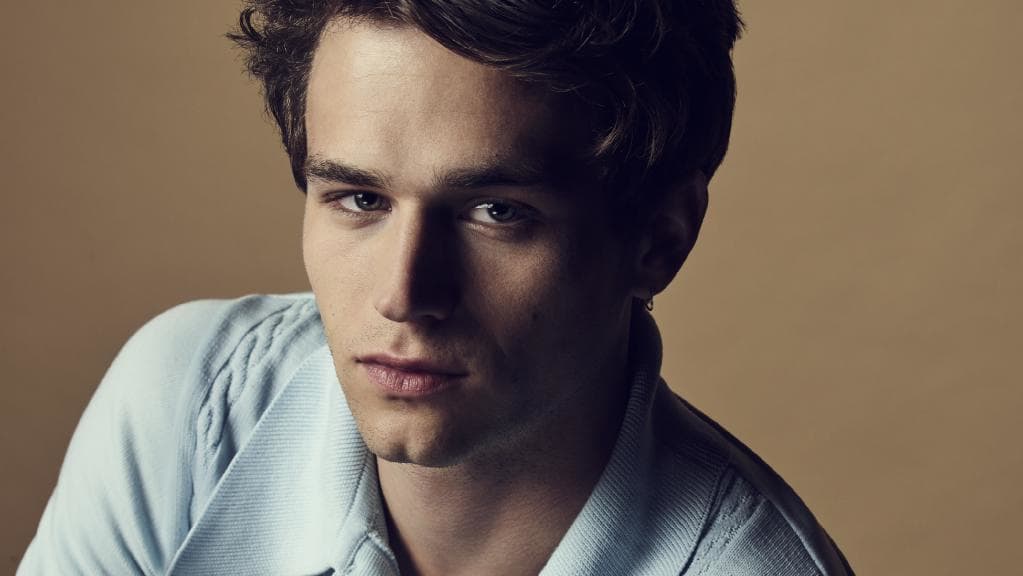 "13 Reasons Why" and Rise to Stardom
His character Justin Foley is one of the main characters, and his portrayal has drawn attention as so far he's featured in 36 episodes of 39 produced, making him quite popular with the public. Having proven his talents, it wasn't just the public that became interested in Brandon, but also casting directors, and he soon started getting more roles. He was Johnny in the short film "Binge" in 2018 and portrayed Ryan Peters in three episodes of the crime-drama series "True Detective" (2019), and he is also working on the film "Looks That Kill", which is currently in post-production, starring alongside Julia Godani Telles and Hi Hong Lee.
Brandon Flynn Net Worth
Since launching his career, Brandon has become quite a popular young actor, and his success especially in "13 Reasons Why" has only increased his wealth. Flynn's net worth is as high as $1 million.
Brandon Flynn Personal Life, Dating, Girlfriend, Is He Gay?
What do you know about Brandon's personal life? Well, this young prominent actor has been very open – back in 2017 he associated himself with the LGBT community, and expressed his support for the protest against an aerial message over Sydney, Australia, pushing for a "no" vote on the non-binding plebiscite to legalize same-sex marriage in the country. When it comes to his dating life, he was in a relationship with the famous singer Sam Smith from September 2017 until June 2019, since when Brandon has remained single, focused on his up-and-coming career.
Brandon Flynn Internet Fame
His official Instagram page has over 5.2 million followers, with whom he has shared pictures that portray events from his daily life. Here is a picture of him with his nephew, and one with his sister, among numerous other posts. You can find Brandon on Twitter as well, on which he is followed by more than 60,000 people, while on Facebook he has a fan page, on which he has more than 20,000 loyal fans.
#BrandonFlynn ? pic.twitter.com/a63k9viqrJ

— Charlie Heaton (@Charlieflynn25) November 17, 2019
Brandon Flynn Height, Weight, Body Measurements
Brandon stands at 5ft 11ins (1.8m), he weighs ~156lbs or 71kg. His exact body measurements haven't been revealed to the public, though it is obvious that he has a slim figure. His hair is light brown while his eyes have a unique greenish-blue color.
Source:
IMDb
,
Wikipedia