Rob James-Collier
The British actor Rob James-Collier was born on 23rd September 1976, and rose to mainstream recognition after playing Liam Connor in "Coronation Street". Although the actor's birth name is Robert James Collier, he changed it in compliance with the rules of Equity (formerly known as the British Actors' Equity Association), as there was already an actor named Robert Collier in the association.
Rob was born in Salford, Greater Manchester, and studied at St Patrick's Roman Catholic High School; notable alumni include English actress Michelle Keegan and director Josie Rourke. Later, Rob studied a bachelor's degree in business at the University of Huddersfield, furthering his studies with a master's degree in marketing from the University of Manchester Institute of Science and Technology.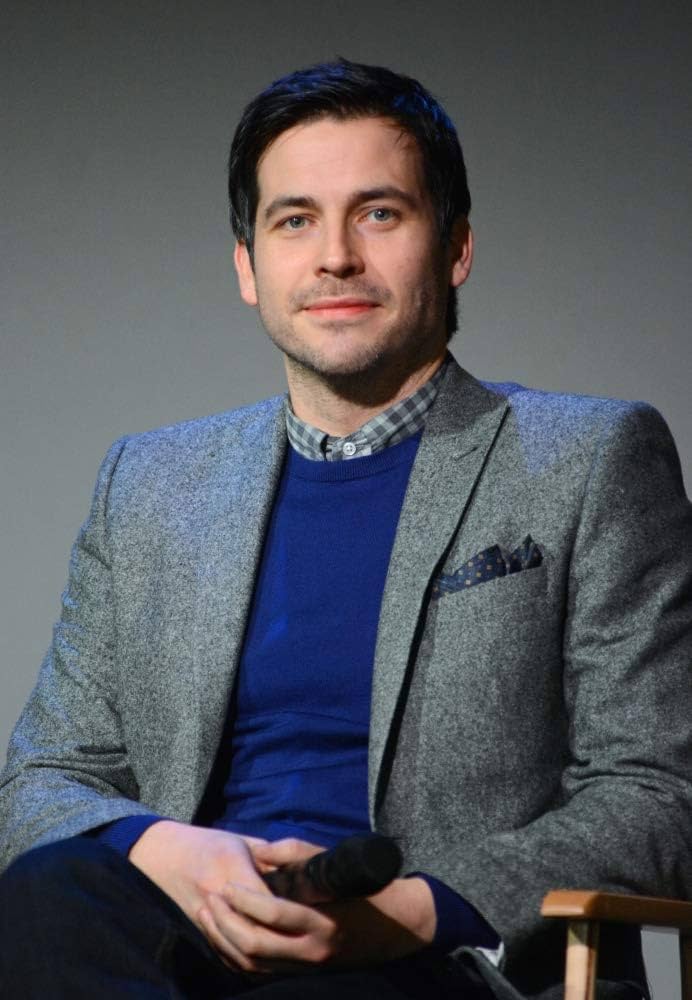 Career
According to online sources, Rob auditioned for a role in the series "Down to Earth", and despite having no acting experience, was cast as womanizing pub landlord Nicky Christy. Around the same time, he played Alex in the TV film "Perfect Day", followed by guest-starring appearances in "Shameless" and "New Street Law".
From August 2006 to October 2008, Rob played factory co-owner Liam Connor in "Coronation Street", a role which can be considered his great breakthrough, and which won him three accolades – Best Exit at the British Soap Awards, and Sexiest Male 2007 and 2008 at the Inside Soap Awards. For Rob, who worked as a marketing assistant before acting, it was a "dream come true" to play Liam, a series regular who appeared in over 300 episodes.
In an early 2008 interview, Rob announced that he would be leaving the soap opera, but had plans to return. Months later, it was reported that Liam would be brutally killed off as part of a murder-mystery storyline; apparently, Rob himself asked to be written out of the show, having planned to leave because he feared being typecast in the future.
Although thousands of devoted viewers were heartbroken to see Rob go, Gareth McLean of the Guardian was more critical, writing: "Apparently, Liam (Rob James-Collier) is leaving Coronation Street for fear of being type-cast. (As what? A sideboard? A life-sized wooden replica of a person?)"
Two years after leaving "Coronation Street", Rob became internationally famous thanks to his portrayal of Thomas Barrow in "Downton Abbey". The lonely but scheming gay footman was one of the show's most polarizing figures, as he was often involved in unsavory schemes, known to blackmail, lie, and deceive, in order to curry favor with his bosses.
Thomas was considered by many to be the show's most solid villain. Although producers initially intended for him to receive his come-uppance and be written out at the end of season one, they contacted Rob's agent after two episodes, asking if he would wish to return for a second and third season.
In 2012 and 2014, Rob and his "Downton Abbey" co-stars won two Screen Actors Guild Award for Outstanding Performance by an Ensemble in a Drama Series. The show was brought to an end after six drama-packed seasons, but Thomas Barrow and other beloved characters returned for the franchise's feature films, "Downton Abbey" and "Downton Abbey: A New Era", which were released in 2019 and 2022 respectively.
After finishing "Downton Abbey", Rob played Kevin O'Dowd in the crime drama "The Level". A year later, he starred in the British horror film "The Ritual", and was praised for his screen presence, despite the movie being a box office flop, bringing in just $1.3 million.
Even if the "Coronation Street" star hasn't done much in the way of movies, his TV career is shaping up to be a solid one. Guest-starring appearances in "Vera", "Death in Paradise", and "Urban Myths" were the warm-up for a main role as Martin Evershed in season three of "Ackley Bridge", a Channel 4 comedy-drama set in a multi-cultural academy. Martin's character was perhaps a breath of fresh air for Rob, as the actor stated that he was "thrilled" to be asked to joint the show, thanks to the opportunity of working with talented young actors who he hoped to learn from.
Ackley Bridge star Rob James-Collier addresses his future on the show https://t.co/IYsI7DX19s pic.twitter.com/u8Cu84WQSl

— Digital Spy (@digitalspy) July 8, 2022
"Ackley Bridge" ended in 2022 after five seasons; although seasons two and three received critical acclaim and were compared to, but not overshadowed by, "Waterloo Road", season four's timeslot change to 6 p.m. contributed to a decline in adult-themed plotlines, whereas viewers disliked the uneven balance of new characters to old characters, after many of the original cast members moved on to other projects.
In September 2022, Rob starred in "The Inheritance" alongside Adil Ray, Jemima Rooper, Samantha Bond and Gaynor Faye. The four-part drama series premiered with almost 3.4 million viewers, and received mostly positive ratings.
Unbeknownst to many, before his acting career took off, Rob modelled for the Autumn/Winter 2007 and Spring/Summer 2008 Argos catalogues. However, it's unlikely that he'll return to his modelling roots anytime soon.
Back in 2015 when "Downtown Abbey" ended, OK Magazine reported that Rob was hoping to go back into property renovation. Although life clearly had different plans for the TV star, he's quoted as saying: "I like to refer to myself as a property renovator, who does a bit of acting."
Personal Life
Rob is either married to, or in a (very) long-term relationship with Lauren Chandiram, who was born in 20th November 1985 and stands out thanks to her svelte physique and striking blue eyes. The couple were first spotted together in 2007, and despite the almost ten-year age gap, appear to have plenty in common.
Rob and Lauren have never given interviews about their private life, but they did feature in OK Magazine in November 2020. According to the publication, the couple share a son named Milo who was born in 2010.
During a 2013 interview on "The Jonathan Ross Show", Rob jokingly said that he found it easier to kiss men while playing Thomas Barrow. "The way I was thinking was that if you kiss a girl you worry about one: how big her boyfriend is, two: is he in the building watching… and three: what is my missus going to think of it," he added.
Thanks to his impressive acting career, Rob has a $5 million estimated net worth.