Consuelo Duval is a Mexican-born comedienne, film and TV actress, and an Instagram star.
Age, Early Life, and Education Background
Duval was born María del Consuelo D. Calzada in Parral, Chihuahua, under the Capricorn zodiac sign on 11 January 1969, which makes her 54 years old as of 2023. She's the daughter of José Antonio Dussauge and Consuelo Vidal – sadly, her mother died when she was one year old and as a result, she was raised by her dad in Mexico City. She is the sister of José Luis Duval, Alfredo Dussauge, and actress Lourdes Dussauge, who is known for her performance in the TV miniseries "Puño Limpio." She's the niece of the famed Mexican singer and actress, Maria Duval (born María Dussauge Ortiz), from her father's side.
Duval's educational background remains unknown.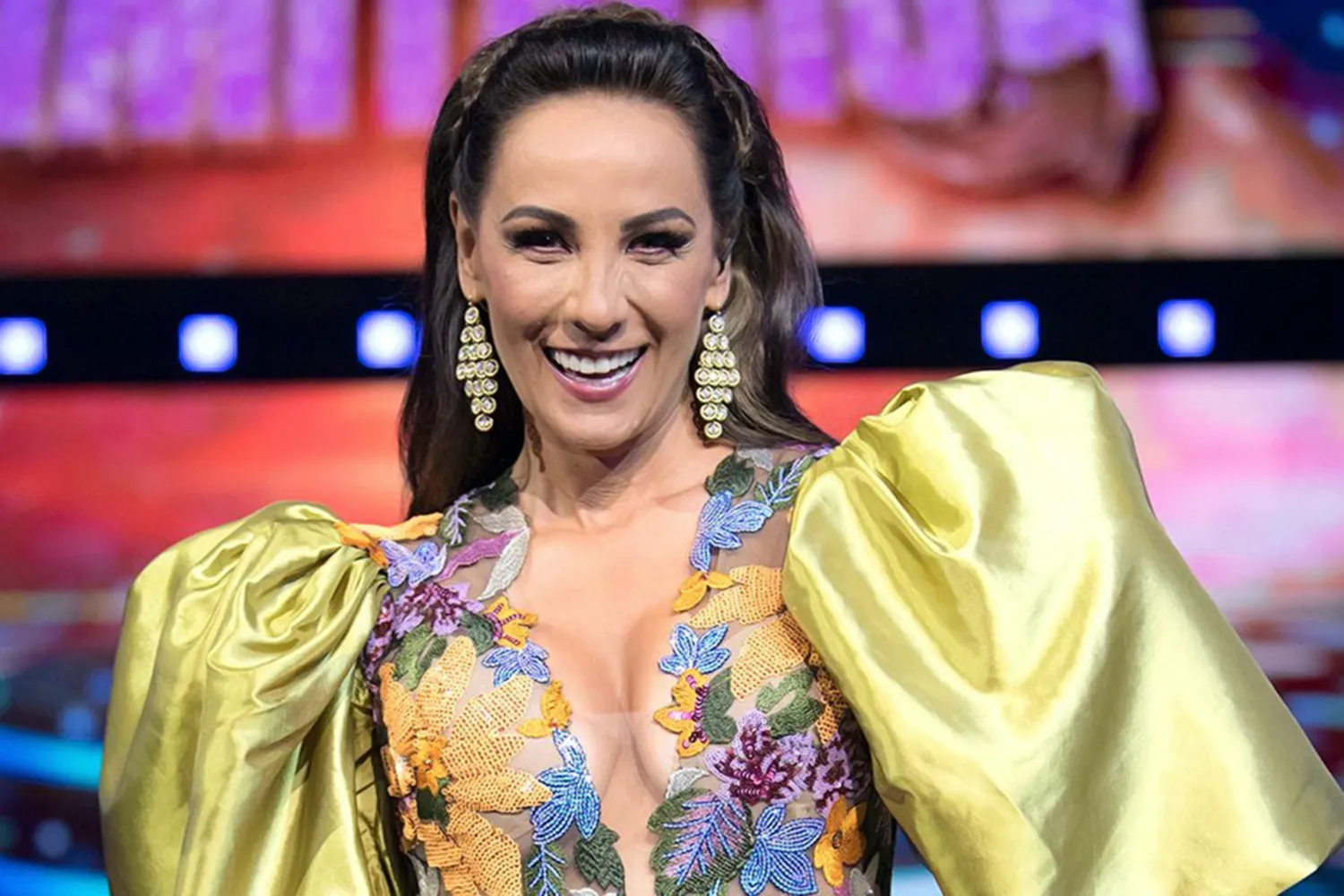 Career
1988-1999
Consuelo made her film debut in the 1988 film "Pero Sigo Siendo el Rey" ("But I'm Still the King"). In 1990, she portrayed Susu in three episodes of Ernesto Alonso's telenovela, "Yo Compro Esa Mujer," which aired on Televisa. She went on to appear in two episodes of "Muchachitas" (1991) and her next notable appearance was in 13 episodes of the Premios TVyNovelas Award-winning telenovela, "Los Parientes Pobres" ("The Poor Relatives") in 1993.
Consuelo was later cast in three episodes of both the telenovelas "Sin Ti" (1997) and "Derbez en Cuando" (1998), appearing alongside the famed Mexican comedian and actor, Eugenio Derbez in the latter. Subsequently, she played Macrina Olvera in nine episodes of the romantic drama telenovela "La Usurpadora." In 1998 and '99, Duval portrayed María Rosenda Sánchez in 62 episodes of Carla Estrada's telenovela "El Privilegio de Amar" ("The Privilege of Loving"), which starred Adela Noriega, Andres Garcia, and Helena Rojo.
2000-2009
From 2002-2012, Consuelo starred alongside the likes of Eugenio Derbez and Regina Blandon in the family sitcom "La Familia P. Luche" ("The P. Luche Family"). In 2007, she gained mainstream popularity for her performance in the sketch comedy show "La Hora Pico" ("Rush Hour"). Consuelo portrayed numerous comic characters including Sisi, La Cajera, and Boatriz in 39 episodes, and starred alongside Miguel Galvan, Lorena de Gara, and Adrian Uribe in her seven-year stint. Concurrently, she played the recurring role of Damela Micha – a parody of the journalist Adela Micha – in the political parody broadcast "El Privilegio de Mandar" ("The Privilege of Commanding") (2006), created by the producers of the show "La Hora Pico." 2007 saw Consuelo appear in the sketch comedy show "XHDRbZ."
Consuelo Duval, "La Hora Pico" (2007). pic.twitter.com/blpZFj9qsg

— gaychel berry (@jacoboguillen) June 10, 2017
2010-Now
2013 saw Duval star in 107 episodes of the telenovela "Libre Para Amarte" ("Free to Love You"), which was followed by appearances in the TV series "Julia vs Julia" in 2019, the comedy series "Herederos por Accidente" ("Accidental Heirs") in 2020, "Mariachis" in 2022, and the "La Hora Pico" spinoff, "Tal Para Cual", in 2022 and '23. Most recently in 2023, Duval starred as Amanda in 13 episodes of the TV series "C.H.U.E.C.O."
Duval has lent her voice to Elastigirl in the Spanish version of the computer-animated film "The Incredibles", and to Maggie in the Spanish version of the Western animated musical comedy movie "Home on the Range."
Social Media Presence
Duval is active on Instagram (@consueloduval) with over five million followers. She has a verified Twitter account (@ConsueloDuval), which is followed by around 2.4 million fans; she launched the platform in September 2009. Moreover, the comedienne is active on Facebook with over four million followers.
Personal Life
Duval is a divorced woman. She exchanged vows with the Mexican writer and director, Armando Ciurana, on 27 August 2007. Ciurana is slightly younger than Duval. He is a native of Celaya, Guanajuato, who was born Jose Armando Ciurana Macias in 1972 and is known best for writing and directing the 2008 short film "Zapatitos", and for directing 13 episodes of the TV series "La Culpa es de La Malinche." Duval has two children – a son named Michel Duval who is an actor, singer-songwriter, model, and composer, and a daughter named Paly Duval, who is an actress and TV personality.
It's rumored that Duval was previously married to a man named Sergio Juárez Rico. Between September 2017 to mid-2018, she was in a romantic relationship with Jesús Ortiz de Pinedo, who is the son of her "Pero Sigo Siendo el Rey" castmate, Jorge Ortiz de Pinedo. Moreover, she had a fling with a man named Octavio de León. Duval is seemingly single as of 2023.
Rumors and Controversies
Duval previously spoke about her family and the situation her children went through because their father was absent in their lives in the TV program "Netas Divinas." She took advantage of that day's theme, which was about bringing up children, and revealed that her ex-partner left her when her children were little, and rarely visited them. This saw her raise them single-handedly. She went on to speak about a father's role in a family and stated 'It makes me very angry that I could not do anything to remedy that pain (of her children lacking a father figure) that to date hurts them deeply.'
Height, Weight, and Physical Appearance
Duval is of Hispanic ethnicity and has a set of light brown eyes and blonde hair. She is slimly built, weighs approximately 130lbs (59kgs), her height is 5ft 6ins (1.68m), and the comedienne's vital statistics are 33-24-35.
Net Worth
Consuelo has made a name for herself in the Mexican film industry, which has made her fairly rich. She has worked with several famous Mexican actors and producers including Eugenio Derbez and Carla Estrada. Consuelo is worth approximately $1 million as of 2023.
Consuelo Duval Children: Brief Biographies
Michel Duval
Duval was born Michel Dussauge under the Aquarius zodiac sign on 10 February 1994, in Mexico City, Mexico, and is 29 years old as of 2023. Influenced by his mother, Michel became interested in acting at a very young age. He received his acting training at Televisa's Centro de Educación Artística and the American Academy of Dramatic Arts. After rising to prominence for his performance in "Lo Imperdonable" in 2015, Michel went on to star in the American telenovela "Señora Acero" from 2015-2018 and the USA Network crime drama series "Queen of the South" in 2017. Just like his mother, Michel appeared in the comedy "Herederos por Accidente" (2020) and is also credited for starring in the telenovela "Parientes a la Fuerza" ("Forced Relatives") in 2021 and '22. Michel is a three-time nominee for Your World Award for his performance in "Señora Acero."
Paly Duval
Paly Duval was born in Mexico under the Leo zodiac sign on 20 August 1992, which makes her 31 years old as of 2023. She is known for playing Pamela in the TV series "Lady of Steel" in 2017, and for her portrayal of Latin Tuber in 16 episodes of the comedy-drama series "Ana" from 2020-2023.