• CreepsMcPasta is a popular YouTuber born in England on May 21st, 1991.
• He has more than 1.7 million followers on YouTube and his channel consists of 'creepypasta' stories.
• His real name is unknown and he values his anonymity. His parents met through a dating agency and he has a twin brother named Pasta.
• He has an Instagram account with 33,000 followers and a net worth of over $1 million.
• His hair and eye color are black, however his height and weight are unknown.
 
Who is CreepsMcPasta?
Popular YouTuber CreepsMcPasta was born in England on May 21st 1991, of English and Filipino ethnicity.
Since starting his YouTube channel in 2012, he managed to attract more than 1.7 million followers. His channel mostly consist of 'creepypasta' stories which represent horror-related images or stories that have been copied and pasted via Internet. These stories are intended to scare readers and include tales of mostly suicide and murders. This genre gained its biggest popularity in 2010 when it was covered by New York Times. Most recognized personas of these stories are Slender Man, Jeff the Killer and Ted the Caver.
CreepsMcPasta Bio: Private Life
Known as someone who values his anonymity very much, it is not a surprise that CreepyMcPasta's real name remains unknown up to this day. The only information known about his private life is that shared by himself in a video entitled 'Draw my life' in which he decided to reveal bits of his life before gaining popularity with his YouTube channel. CreepsMcPasta grew up in a small town in England with his English father and Filipino mother. Both of his parents were previously married and had families – his father has a son from his previous marriage, while his mother was married in the Philippines and has another son and daughter; her first husband was shot and killed.
YouTuber's parents met through a dating agency and they were sending each other letters before deciding to start dating and getting married. CreepsMcPasta said that his mother then moved to England and that soon afterwards his parents had him and his twin brother, who he calls Pasta. He said that having twins was a surprise to his parents as they wanted to have only one child but later managed to adjust to the new situation.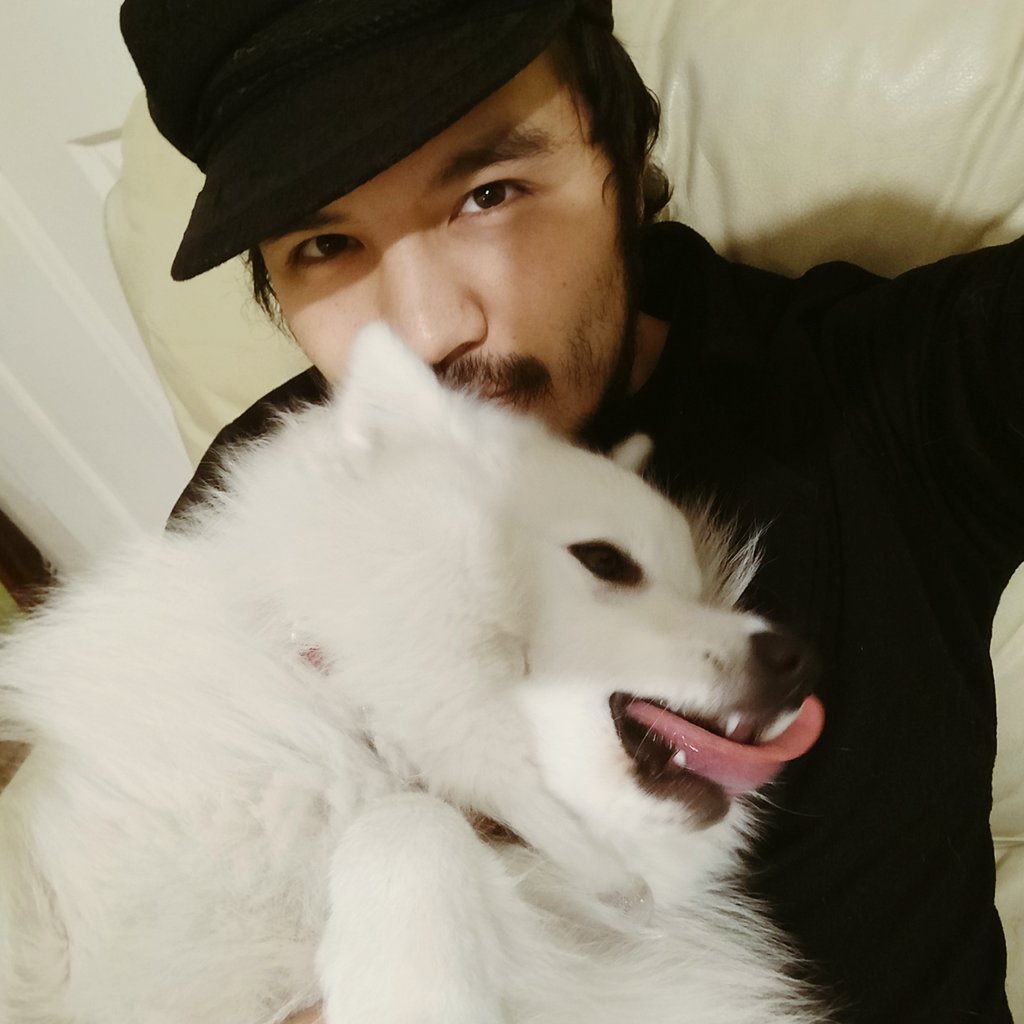 CreepyMcPasta's family never had much money, and his father, a graphic artist, had to do various jobs to support them. They never had central heating and his parents could not buy him new toys, so he had to play with the old ones given to him by his older siblings or his friends. By the time he went to high school his family was already doing better, and he even started his first job, buying sweets from a local store and selling them to his classmates at a slightly higher price. From this money he managed to buy a PES 2 which made him very happy. When asked by his fans how he remembers high school, CreepyMcPasta said that it is pretty blurry in his memory, that he was kind of like a mould who could function with every group of people, and that even though he was sometimes sleeping in class, he still managed to achieve perfect math scores on his tests.
After his parents decided to split, his brother moved in with his mom while CreepyMcPasta went to the US for two months to avoid the tensions. He later found out that his parents were not getting along for almost 20 years, but decided to stay together until he and his brother were old enough. As time went by, his father became more depressed, so CreepyMcPasta told him to move to a house closer to their old home and he moved in with him. His parents later became very good friends, and even got back together, which made him really happy.
He has an Instagram account that is followed by 33,000 people. In this account he decided to reveal his true face and identity and now regularly shares pictures of himself and his dog Jojo. CreepyMcPasta also has a Facebook and a Twitter page, with around 29,000 and 44,000 followers, respectively.
Happy Mother's Day (UK) from me and Jojo x pic.twitter.com/LwoV0KpkDj

— CreepsMcPasta (@Creeps_McPasta) March 31, 2019
Education
His parents constant fighting affected him negatively, and he had very low grades in high school, mostly having only C's. As he could not obtain enough points to enroll in university, CreepyMcPasta start going to College two years later, however, he dropped out after a year, as he was spending his time mostly playing games on his Xbox 60 with his friends. Unlike him, his twin brother went to university and received a degree.
CreepyMcPasta then decided that he wanted to design games, but very soon realized that although he had a lot of energy, he couldn't find focus, so he went back to college, and studied business for two years. This experience made him realize that he didn't want to study video games designing or to attend University.
Career and Net Worth
CreepyMcPasta opened his first YouTube channel at the age of 15, in 2006. He was a huge fan of the 'Call of Duty' game, and followed many YouTube channels that covered this game. He also loved the show 'Sanity not included' which made him interested in vocal acting. He started following the channel of fellow YouTuber Mister Creepy Pasta who had spring break spooktakulas stories on his channel in which he was featuring various story tellers. After sending him a story, was featured too.
After a lot of self-learning and following of YouTube tutorials, he managed to start his own channel in 2012, and today he is one of the most popular YouTubers. Some of his videos include creepypasta, horror lists, deep web stories, and stories written by himself, as well as his personal favorites. Most popular videos are '3 Creepypastas That'll Make You NEVER Want To Sleep' and 'How Monsters Are Made'.
According to authoritative sources, CreepyMcPasta's estimated net worth is over $1 million, as of mid-2019, accumulated largely from his online activities over the last decade.
CreepyMcPasta's Body Measurements, Height and Weight
His height and weight are currently unknown, however his hair and eye color are both black.
Source:
IMDb
,
Wikipedia