• Cristian Oliveras is an American internet sensation known for his comedic skits and lip sync videos
• He has over 300,000 YouTube subscribers and 1 million Instagram followers
• He is also widely recognized for appearing in the web TV series entitled "Turnt"
• He has a net worth of $1 million as of mid-2019
• He is openly gay and resides in Hollywood, California
 
Who is Cristian Oliveras?
Cristian Oliveras is an American internet sensation, who is probably best known for his comedic skits and lip sync videos, which he uploads onto his YouTube channel – currently numbering over 300,000 subscribers – as well as his official Instagram account – @cristianoliveras, counting over a million followers. He is also widely recognized for appearing in the web TV series entitled "Turnt".
Early Life and Education
Cristian Oliveras was born under the zodiac sign of Leo on the 30th July 1996, in Orlando, Florida, USA, of American nationality and Puerto Rican ancestry. While it has been publicly acknowledged that he has one sibling, a brother named James, nothing else is known about his parents or his family's background.
Not much is known about Oliveras' educational level either, except that he enrolled at the University of Central Florida in Orlando. However, he never graduated as he dropped out to pursue a career in an online world, where he eventually earned a huge dose of fame due to his 'weird' videos.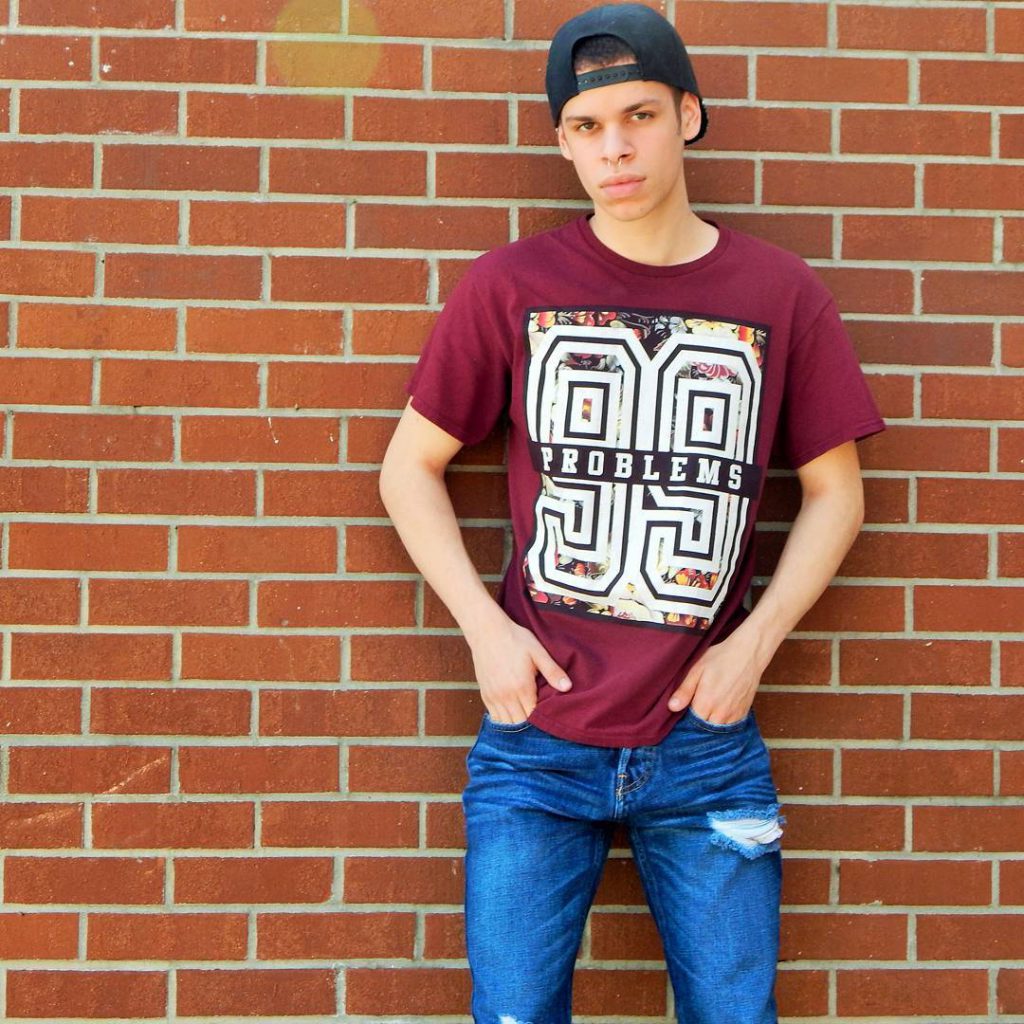 Career
Cristian discovered his talent for comedy during his freshman year at the University of Central Florida and decided to introduce it to the world. He firstly became active on YouNow in 2013, when he began uploading his comedy skits. One of his first videos that went viral included him with a towel wrapped around his head to resemble a ram, gained attention in a virtual world and rapidly counting over 200,000 views almost overnight. The 'ram head towel' appearance eventually became Oliveras' trademark look, and is often present in his skits and videos. He eventually moved to Los Angeles, California, where he soon after met American multi-media personality Nick Cannon, who is best known for serving as the host of MTV's sketch comedy series "Nick Cannon Presents: Wild 'N Out". Prior to stepping into the limelight, Cristian was also active on the at-that-time active social media service musical.ly on which the number of his fans peaked at 190,000 in the mid-2010s.
However, his career was set on a rising path when he transferred the majority of his activities and uploads to YouTube, and his eponymous official channel which currently counts way over 300,000 subscribers. The total of almost 130 videos has been seen more than 11.5 million times! Currently, Oliveras' most popular videos are "FLAWLESS BUN TUTORIAL" and "FAN MAIL: EATING A GIANT PEEN" which have gathered over 1.5 million views each. His channel is abundant with various videos, including his reaction videos, lip syncs as well as various comic tutorials, often featuring him with his 'ram head towel' appearance. With his popularity on the rise, between June and October 2017 Cristian appeared in a couple of episodes of the abovementioned TV show "Wild 'N Out", and is still remembered as the first cast member who is openly gay.
Cristian Oliveras has also tried his luck as an actor. In 2018 he was cast for the recurring role of Danny in the first season of web TV teen drama series "Turnt". The show, which was created by Rachel Stern and produced by the 'Gen Z media brand' Brat, tells the story about 'an ensemble cast of characters as they navigate high school'. As a member of a group of friends attending Monroe High School, alongside young American actors including Nate Wyatt, Madeleine Byrne and Elsie Hewitt to name a few, Cristian reprised his role in 34 out of 40 episodes. It is certain that this venture helped him to massively increase his popularity.
In addition, Oliveras also found fame on the popular social media network Instagram, on which his @cristianoliveras profile is abundant with various skits and sketches. It currently counts over 700 posts, and is followed by more than a million people. He is also active on Twitter, on which he is followed by more than 16,000 people, as well as on Facebook on which he's amassed over 1.1 million fans. He's a member of the Child & Adult Los Angeles Talent Management Company (often referred to as C Talent) as well.
Personal Life
Curious about Cristian's personal life, aren't you? Well, despite his popularity and his daily activities on popular social media networks, he has somehow managed to keep it quite private and far from the media, as there are no relevant details regarding his romantic connections or love affairs, except that his sexual orientation is gay.
He sports a slim and toned figure, and is standing 5ft 6ins (1.70m) tall while weighing around 123lbs (56kgs). He has short blonde hair and dark-colored eyes; Oliveras now resides in Hollywood, California.
Net Worth
Have you ever wondered how much wealth 'the towel guy' has accumulated so far? How rich Cristian Oliveras is? According to sources, it is estimated that the total of his net worth, as of mid-2019, revolves around the sum of $1 million, acquired largely through his endeavors online, active since 2012.
Source:
IMDb