Who is Deep Roy?
Deep Roy, whose real name is Mohinder Purba, is a Kenyan-born actor, stuntman and puppeteer of Indian descent. He's known for his ability to play a wide range of characters, often requiring heavy make-up and prosthetics. One of his most notable roles was as all the Oompa-Loompas in Tim Burton's "Charlie and the Chocolate Factory" (2005). He's also appeared in popular films and TV shows such as "Star Trek", "Doctor Who", and "The X-Files". Standing at 4ft 4 ins (1.32m) tall, Roy's unique stature has contributed to his success in specialized roles.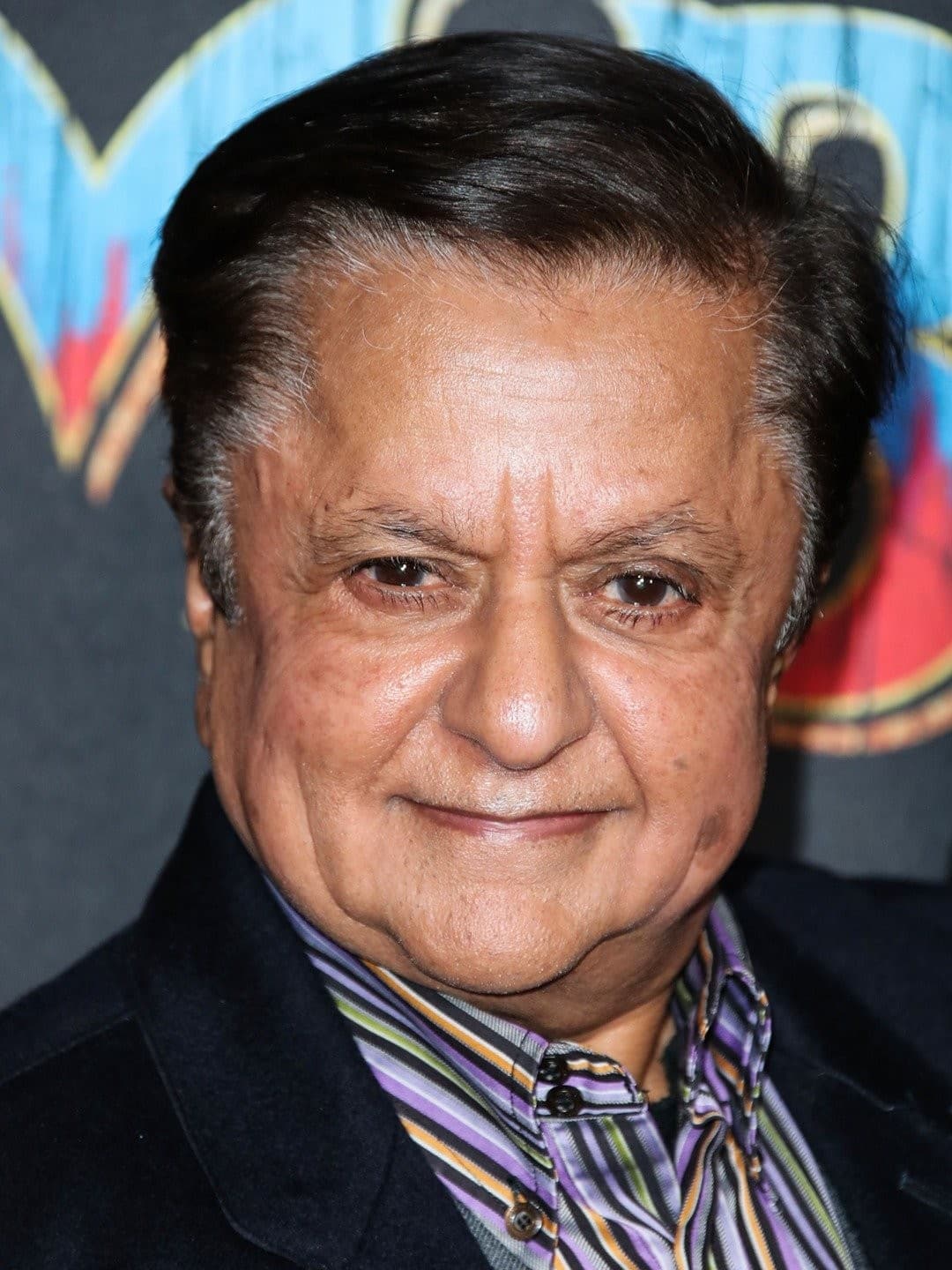 Early Life and Education
Born on 1 December 1957, in Nairobi, Kenya, Deep's journey to stardom began in a place far removed from the glamour of Hollywood. Growing up in a multicultural environment, he was exposed to a myriad of traditions. This diversity would later play a pivotal role in shaping his approach to acting, allowing him to slip into varied roles with ease.
During his teenage years, Deep and his family immigrated to London, England. There he studied accounting for a year, before dropping out at the age of 18 to focus on building a career as a comedian. He would later go on to attend The Slim Wood School of Comedy, and begin performing in local clubs during the early 1970s.
Roles in Movies
Deep began transitioning from stand-up comedy to acting in the mid-1970s, making his film debut in the Oscar-nominated crime comedy "The Pink Panther Strikes Again", playing the role of an Italian hitman.
In 1980, Deep played the role of Jedi Master Yoda, in "Star Wars: Episode V – The Empire Strikes Back", the second installment of the popular movie franchise. Despite playing such a memorable character, Deep wasn't credited for the role, however, he can be seen in several behind-the-scenes shots both in and out of costume.
Another notable film in Deep's repertoire is "The NeverEnding Story" (1984). In this fantasy epic, he played Teeny Weeny, a messenger who rides a racing snail. In a world filled with larger-than-life creatures and grand narratives, Deep's character brought a touch of humor and light-heartedness.
In the same year, he appeared in the adventure drama "Greystroke: The Legend of Tarzan", which starred Christopher Lambert, Andie MacDowell and Ralph Richardson. In the following years, Deep had supporting roles in comedies such as "Return to Oz" (1985), "Going Bananas" (1987) and "Alien from L. A". (1988).
He made a foray into horror in 1990, with his role in "Disturbed", which stars Malcolm McDowell as a psychiatrist haunted by a patient whom he tried to abuse. Deep subsequently appeared in other horror movies through the 1990s, such as "Howling VI: The Freaks" and "The Resurrected".
In 2000, Deep played a role of a Post Office Clerk in the holyday comedy "How the Grinch Stole Christmas", which starred Jim Carrey as the titular villain from Dr. Seuss' children's books. In the following year, Deep appeared in Tim Burton's "Planet of the Apes", another role which required a heavy use of prosthetics. Deep's association with Tim Burton didn't end there – he also appeared in "Big Fish" (2003), in which he played Mr. Soggybottom and a circus performer.
Perhaps the most recognized role in Deep's career was in another Burton's movie – "Charlie and the Chocolate Factory" (2005), in which he took on the task of playing all the Oompa-Loompas, the quirky workers of Wonka's factory. The movie starred Johnny Depp, Freddie Highmore and David Kelly, and is a modern reboot of the popular 1971 film of the same name. The film was a huge commercial success, also earned critical acclaim and an Oscar nomination for Best Costume Design.
Also in 2005, Deep collaborated with Burton once again, playing the role of General Bonesapart in his animated drama "Corpse Bride".
In the realm of science fiction, Deep's contributions have been equally significant. His role in "Star Trek" (2009) as Keenser, Scotty's silent yet expressive sidekick, showcased his ability to convey a lot without uttering a single word, and earned him acclaim for his performance. Deep would go on to reprise the role in two sequels, "Star Trek Into Darkness" (2013), and "Star Trek Beyond" (2016).
More recently, in 2019, he starred in the short comedy "Deep Into Love", directed and produced by the Serbian-American actor Aleksandar Filimonović.
Happy birthday to Deep Roy — Scotty's pal Keenser in the #StarTrek Kelvin Timeline films!#TeamKeenser pic.twitter.com/4wHmmHcxhw

— TrekCore.com 🖖 (@TrekCore) December 1, 2017
Roles in TV Series
Deep has made very few TV series appearances in his career, in comparison to his extensive body of work in cinema. Nonetheless, some of his TV roles remain memorable to this day. Deep made his TV series debut in 1976, in an episode of the British thriller drama "The New Avengers". His first recurring role came two years later in the sci-fi adventure series "Blake's 7".
One of Deep's most notable television roles was in the long-running British sci-fi series "Doctor Who". Making his debut in the episode "The Talons of Weng-Chiang" from the classic era of the show, he portrayed Mr. Sin, a malevolent ventriloquist's dummy. His performance was so impactful that Mr. Sin remains one of the most memorable villains in "Doctor Who" history.
In "The X-Files" (2001), a series known for its eerie plots and mysterious characters, Deep appeared in the episode "Badlaa", playing a malevolent Indian mystic.
Deep's versatility was further highlighted in the 2010 HBO comedy "Eastbound & Down", in which he played Aaron, a friend of the main character Kenny Powers. Their interactions, filled with humor and heart, showcased Deep's comedic timing and his ability to hold his own against larger-than-life characters.
Two years later, Deep made an appearance in the short-lived sitcom "Wolfpack of Reseda", centered on a man who is convinced that he was bitten by a werewolf, and embraces his new 'wolfman' persona. This was also Deep's latest TV series appearance, as he has only been appearing in films in recent years.
Personal Life
Away from the limelight, Deep leads a relatively private life. While he's always been open about his professional journey, he's chosen to keep details about his personal life under wraps. This decision has allowed him to maintain a balance, ensuring that his work remains the primary focus for his fans and critics alike.
According to his Wikipedia page, Deep is married to Millie Farris, with whom he tied the knot in 2014. However, no further information is publicly available about her, their relationship and any kids.
Interesting Facts and Hobbies
Apart from acting, Deep has also dabbled in stunt work, showcasing his fearlessness and commitment to his craft.
In addition, Deep has showcased his puppeteering abilities in several projects, further highlighting his versatility.
When he's not on set, Deep enjoys photography, traveling, and exploring different cuisines. His love for food often sees him experimenting with dishes from various cultures.
Net Worth
Over the years, Deep's consistent performances and unique roles have not only earned him accolades but also financial success. As of October 2023, Deep's net worth is estimated to be more than $500,000. His earnings are a testament to his dedication and the mark he's made in the entertainment industry.