Anirudh Pisharody is an actor and producer who may not be a household name yet, but may soon be – he portrays Des in the third season of Netflix's "Never Have I Ever." Anirudh has also had roles in other shows such as "9-1-1," "The Goldbergs," and "Last Man Standing." He is an actor steadily carving out a road to fame for himself, gaining a lot of attention for his acting prowess. In this article, we'll take a dive into who the man gracing our screens really is.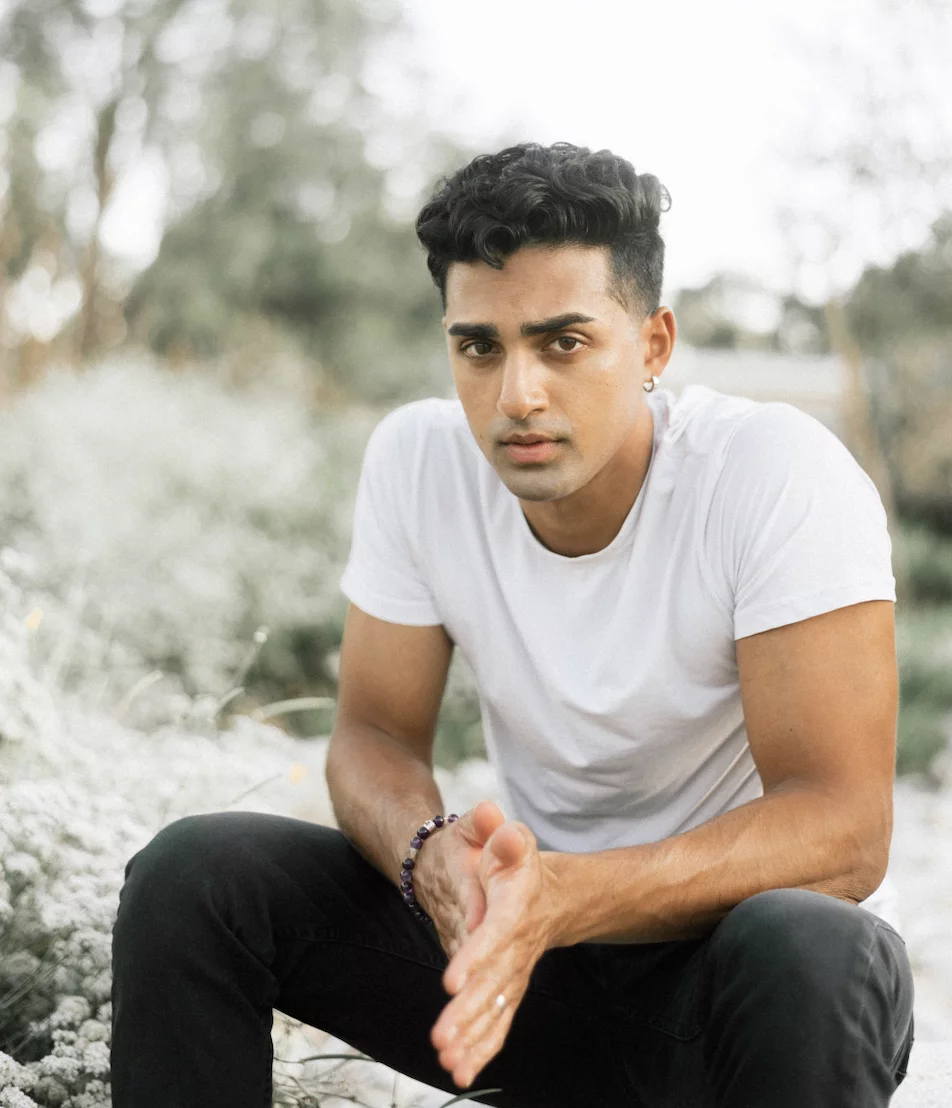 Early Personal Life
Anirudh Pisharody is of Indian and American heritage. Born in Trichur, Kerala, India, to Indian parents, he embarked on a journey to the United States at a tender age. He was born in 1994, with February 2nd marking his special day in the zodiac calendar as an Aquarius.
Anirudh's formative years unfolded in the vibrant city of Austin, Texas, while his passion for acting eventually led him to the bustling streets of Los Angeles. Fluent in Malayalam and English, and possessing proficiency in Hindi, Anirudh Pisharody embarked on his professional acting journey in 2017.
Education
Anirudh grew up doing a lot of theatre in middle and high school. His parents weren't really confident that this was a wise decision, wanting him to focus on something more stable. He never thought that he'd continue acting after finishing school, it was just something fun he did. As such, he decided to do pre-med in college, and spent four years pursuing this education, earning a degree in public health, and then took his MCAT (Medical College Admission Test).
Career
Anirudh realised that his friends who were still in medical school were far more passionate about becoming doctors than he was – he was working at a consulting firm in Washington D.C., during a gap year before medical school, when he realized that he wasn't cut out for a 9-5 office job, and with that, he packed up his things and moved to Los Angeles. His girlfriend was living there, so he at least had somewhere to go.
After he landed in L.A., his girlfriend encouraged him to get an agent and it didn't take long for him to get signed. Soon, acting wasn't just something he did to stay busy.
Naturally, the young actor's parents weren't too thrilled with the idea, but they still took the news well and supported him. In fact, they expected it because they could tell he wasn't passionate about medicine.
— Anirudh Pisharody (@AnirudhPish) February 19, 2021
His big breakthrough came when he landed the role of Mark in "Last Man Standing" in 2021. He may only have been featured in one episode, but it got him the attention he needed to catapult his career. He also managed to get a good role in "9-1-1" as Ravi Panikkar; Anirudh recently returned to this show and will be seen by fans again in season six, episode 14. He feels that his character is now a changed man, someone who is more mature and much wiser.
In 2022, Anirudh was cast as Des in "Never Have I Ever", gaining many fans for his acting in the popular Netflix show.
In that same year, he featured as Luke in eight episodes of "Big Sky", further cementing his road to success. He also had roles in the films "Unit 234", and "Morgan's Secret Admirer", and starred in the TV show "Seal Team", to name a few of his other acting achievements.
Interesting Facts
The pronunciation of Anirudh's name follows the rhythm of 'Ah-Knee-Rood.' On TikTok, he enlightened his audience about the name's profound meaning in Sanskrit, signifying "unstoppable." He also shared that he's heard people say they can't pronounce his name, it's just too difficult, but if they're able to say names like Schwarzenegger, and Chipotle, they should be able to say his.
The actor added that he's learned the value of one's name, and feels it should be seen as a gift and cherished.
Anirudh is inspired by Christian Bale, a fellow actor that he really looks up to. According to the "Never Have I Ever" star, he's seen almost every movie the Hollywood actor has been in. He was blown away by "Empire of the Sun" when he was a child, and was even more inspired when he saw Christian in "The Dark Knight".
Another actor he looks up to very much is Bollywood star Aamir Khan. For him, Aamir's commitment to his craft is admirable and to be respected.
Anirudh has big career goals, and wants to one day be part of big Hollywood franchises like Star Wars, DC Comics, or Indiana Jones. He once said that he'd love to play Batman or a Sith.
He doesn't only love acting in TV shows, but has a special place in his heart for Broadway productions too. He would be very happy if he could one day be part of a production – it's where his roots are, after all.
Anirudh's favorite food ever is dosas (a South Indian crepe) and mimosas.
He has two chihuahuas named Maisy and Biscuit. They're both rescues and according to him, they have a love/hate relationship with each other.
The actor doesn't have his attractive physique by chance, as he actually did martial arts for a decade. He hopes to use his skills to one day to do his own stunts in films and TV shows.
Later Personal Life
Many of Anirudh's fans have wondered what his love life looks like, and may be disappointed to find that the handsome actor is already taken. He's engaged to Jill V. Dae, a film director, who has worked on TV series such "Burb Patrol". He shared on social media on Valentine's Day in 2021 that the two of them met in a grocery store parking lot, which sounds like something out of a film. They became engaged in July 2019, and apparently will be tying the knot any day now.
Anirudh and his future wife own a production company together, called Black Velvet Films. Jill is the CEO and Anirudh has the role of COO. The company was born as a result of their efforts to stay busy when their careers were only just kicking off.
Physical Characteristics
Anirudh is 6ft tall, 182cms, weighs about 160 lbs (72kgs), and has black hair and dark brown eyes.
Net Worth
Anirudh's current net worth is estimated to be $2 million as of late 2023. His acting career and company projects with Black Velvet Films are credited for all his earnings.