Who was Emory Tate?
The late United States Air Force Sergeant and international chess master Emory Andrew Tate Jr., was born under the zodiac sign Capricorn in Chicago, Illinois USA on 27 December 1958. He's perhaps remembered best for two things: his peak chess FIDE rating of 2413 in October 2006, and for having been the father of American-British social media star, businessman and former professional kickboxer Emory Andrew Tate III.
Emory died from a heart attack while at a chess tournament in Milpitas, California on 17 October 2015; he was 56 years old. Numerous grandmasters and international masters wrote tributes to Emory, and the following year saw the Alabama Senate pass a resolution which celebrated his life and legacy.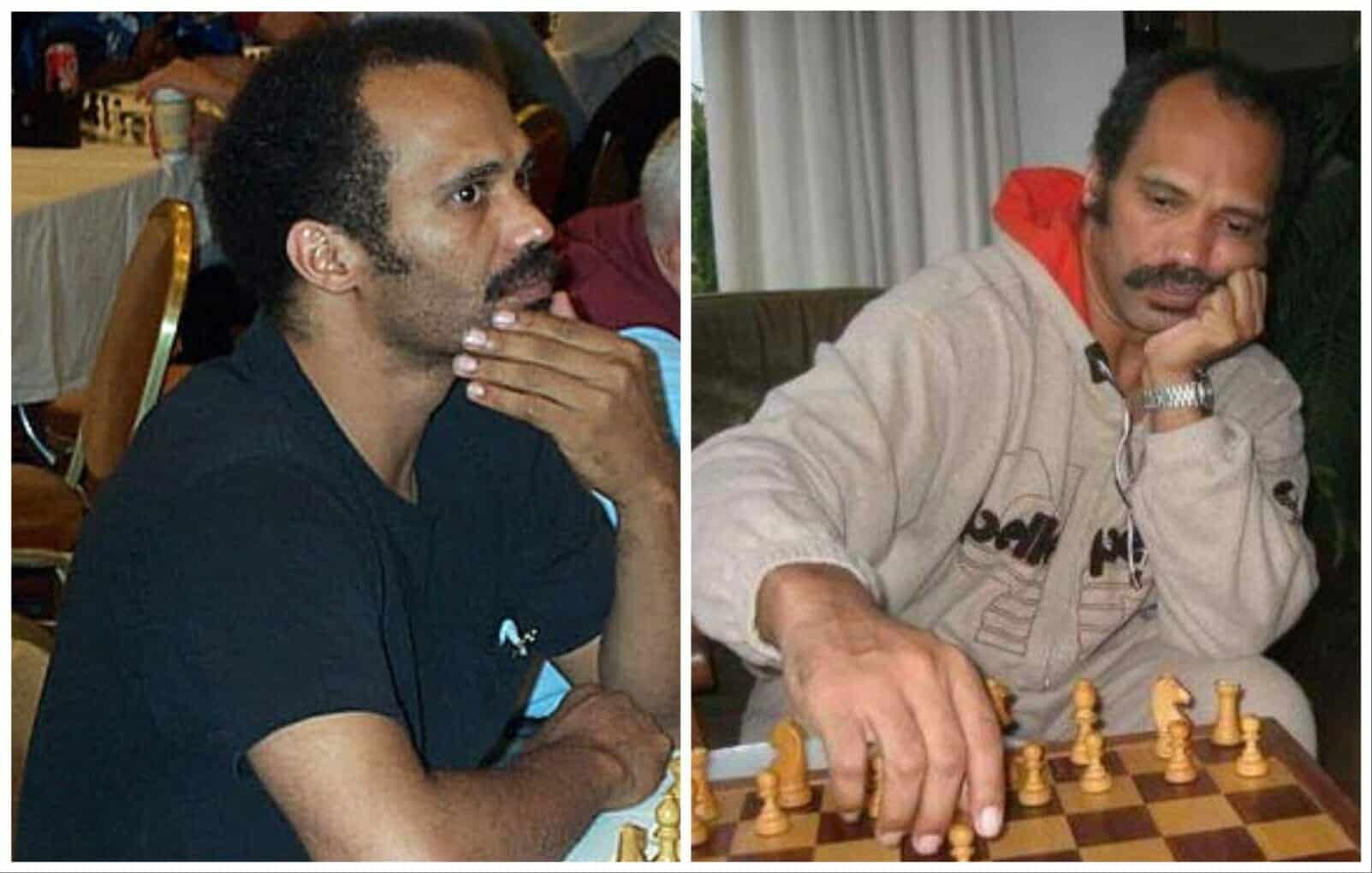 Education and early life
Emory was raised in Chicago alongside his eight siblings, by their mother Emma Cox Tate who was the owner of a truck-leasing business, and father Emory Andrew Tate Sr. who was a lawyer; Emory preferred to keep his family away from media, and rarely spoke about them in public.
He fell in love with chess at a very early age, and often played it with his father, as well as with his peers at school. He studied at a local high school in Chicago, and was into a number of activities during his four years there, as he wrestled, played soccer and ran track.
Emory joined the US Air Force upon matriculating in 1977, eventually reaching the rank of sergeant. He then enrolled at college, including spending two months as an exchange student in Mexico; Emory graduated with a Bachelor's degree in the first half of the '80s.
Emory's career
Not many details besides Emory's success in chess have been disclosed about his career.
The year 1993 saw him start giving chess lessons at a local elementary school in Goshen, Indiana.
Reaching the aforementioned FIDE rating in 2006 made Emory the 72th best player in the US, and ranked amongst the top 2,000 players in the world. His United States Chess Federation (USCF) peak rating was 2508, on 30 December 1996.
It was in 2007 that Emory became an International Master, as he had earned his third norm at the World Open a year earlier; his oldest son Andrew's stated that Emory never read chess books and hated chess computers, and that he simply enjoyed sitting down and playing the game.
Emory Tate was one of the great geniuses and extraordinary characters in US Chess in the 80's, 90's and 2000's. He eventually attained the IM title, but had many a GM scalp! There will never be another like him. Check out this absolutely brilliant game!! https://t.co/MtykUquVdu pic.twitter.com/RfNLG1nQ0c

— Maurice Ashley (@MauriceAshley) February 4, 2022
Emory was known as a creative and dangerous tactician, who won close to 100 tournament games against grandmasters during his career. He won the US Armed Forces Chess Championship five times, and in 1995 and '96 won the Indiana State Championship, and the latter again in 2000, 2005, 2006 and 2007. In 2010, Emory won the Alabama State Championship.
The year 2005 saw him inducted into the Indiana State Chess Hall of Fame.
Famous American chess player Leroy Hill once said that all chess players had nicknames, and that Emory's was 'Extraterrestrial' because everybody believed his play to be 'out of this world'.
YouTube videos
Numerous videos about Emory have been uploaded onto YouTube, most of which feature his son Andrew speaking about him, while others show him playing chess. We're about to write about the three most viewed videos among these, as they're keeping the memory of Emory alive on the internet.
His #1 video "Why Andrew Tate admires his father so much" was uploaded by TheOnlyMotivation on 3 August 2022, and has since been watched more than 26 million times; it numbers over 2.3 million likes and features Andrew speaking about how his father could easily memorize things, how he could play chess without looking at the board, and how he learned the Russian language by only reading through the dictionary.
Emory's second most popular video "Andrew Tate's dad – Emory Tate" has been watched more than 10 million times since it was uploaded by Hustlerwire on 27 August 2022, and numbers over 470,000 likes; it's a comparison between Andrew and his father Emory.
His #3 video "He Met Andrew Tate's Father?" was uploaded by TheOnlyMotivation on 26 July 2022, and has since been watched over seven million times; it's amassed over 500,000 likes and features Andrew being interviewed by a man who had met his father.
Love life and wife
Emory rarely spoke about his love life in public, but it's known that he's been married once. He met British non-celebrity Eileen sometime in the first half of the '80s, and they exchanged vows in a private ceremony in 1985. Eileen gave birth to their son Emory Andrew Tate II on 1 December 1986, and second son Tristan and daughter Nanine followed in the next a couple of years.
The family lived in the US, and after Emory and Eileen's divorce was finalized in 1997, she returned to Luton, England with their children.
There are no other women whom Emory had perhaps been with, that we know about; he was single at the time of his passing, was married to Eileen Tate, and had three children with her.
Interesting facts and hobbies
Emory enjoyed learning new languages, and spent most of his spare time either going through dictionaries or playing chess.
He was into charity work, and volunteered with a number of charity organizations, mostly with those that aimed to help underprivileged Black youth.
Emory loved to travel, and had visited more than 50 countries around the world, mostly to play chess.
He was an animal lover and had various pets throughout the years; his favorites were dogs.
Emory enjoyed watching movies – his favorite actor was the late Robin Williams, while some of his favorite films were "Jumanji", "Mrs Doubtfire" and "Patch Adams".
Appearance and net worth
Emory would've been 64 today. He had brown hair and eyes, weighed around 170lbs (78kgs) and was 6ft (1.83m) tall.
Emory's net worth was estimated at over $5 million at the time of his passing, and his eldest son Andrew's net worth's been estimated at over $12 million as of August 2023.